Ways to take an IOSH Managing Safely Course
Thinking about taking an IOSH Managing Safely course? Find out more about the different learning options available here.
June 2018
If you've decided the IOSH Managing Safely is the best course for you, your next important decision is to choose your studying approach. The two main methods of studying are online and classroom based training and the method you choose will largely depend on your budget, availability and motivation.

In this post, we will discuss the difference between online and classroom learning so you can make an informed decision as to how you take your IOSH Managing Safely Certificate. Our other IOSH courses are offered in a variety of learning methods.
Online Learning
Online learning is a convenient, lively, tried and tested option of learning. If you can't take time off work to attend a classroom course, or you prefer a more flexible method of learning where you are in control of when you work, the online IOSH Managing Safely course is the best solution for you.
IOSH Managing Safely online courses are fully accredited and offers the same certificate as a classroom course.
Duration of an online IOSH Managing Safely course
It's recommended that you dedicate 24-32 hours to complete the IOSH Managing Safely course, with an additional 2-3 hours to complete the test and workplace practical risk assessment.
All you need is a reliable internet connection and a laptop, computer or mobile device and you are ready to study! Once you've signed up to your course, you'll receive access to your personalised learning website so you can start studying straight away. You'll have 6 months to complete your course and assessment.
What is involved in Online Learning?
Online learning is an interactive learning experience that helps you learn health and safety concepts in an engaging and enjoyable way. You'll work through course materials that include animation, video, and audio, and apply what you've learnt by having a go at lively, work-based interactive activities. After each module, you'll have the chance to test your understanding with progress checks and revisit any harder topics. Even your assessment is taken online and will be available after you've worked through all of the course materials.
If you happen to lose your internet connection, you can also continue to learn offline by downloading the PDF course notes - these also make a handy resource to reference once you've completed your course.
Explore the IOSH Managing Safely Online Course below:
Online Course Features
It's important to remember that not all online courses are the same. The level of quality, engagement and support will differ between course providers, so it's always a good idea to ask for a trial of your course before you commit. Below are just a few features that we think are essential to ensuring a positive learning experience:
A dedicated online tutor to offer you support via email or phone.
Lively, interactive activities that are based on real workplace scenarios.
Checkpoints at the end of each module with feedback.
Full-colour digital course notes to download for studying on-the-go.
A course that is fully optimised to run on all mobile devices.
The IOSH Managing Safely online course offers a revolutionary, enhanced learning method, designed for both professionals and businesses. Astutis' team of industry experts, learning and graphic designers created the IOSH Managing Safely Simulation course.
Designed to offer practical, real-life challenges with an innovative learning style, the IOSH Managing Safely course implements elements of audio, visuals, animation, and gamification. You can access the IOSH course simulation demo here.
Online Plus
IOSH Managing Safely is an essential course for Managers and Supervisors, but what if you have more than 1 member of staff who needs training? Training a large amount of people comes with its own set of challenges, even with something as flexible as online learning. So, we developed a unique approach to help businesses train groups of staff based around our online learning course. We call it, Online Plus.
What is Astutis Managing Safely Online Plus?
Online Plus offers a more structured, supported approach by allowing you to add additional extras to your IOSH Managing Safely online course. The 'Plus' part of the online course are the extras you can add to benefit and support your staff teams' learning, making the experience more company specific and personalised.
Online Plus is also used for staff that have a target date to successfully complete IOSH Managing Safely, and helps you plan and execute your studying efficiently.
Online Plus features
Tutor-led class training on any aspect of the course content i.e. preparing for the assessments or integrating your company documents.
Webinars on any aspect of the course content.
Discussion forums online to share learning and ideas.
Detailed progress reports for staff.
More information for the Online Plus learning method for your staff can be found here.

Classroom Learning
An alternative option of learning is classroom-based training, led by an experienced health and safety tutor. Classroom courses are held on specific dates at training venues across the UK.
Duration of a classroom IOSH Managing Safely course
The IOSH Managing Safely classroom course typically lasts 3 days. There is a short multiple-choice test at the end of the course, which will be done in the classroom. You then have 2 weeks to submit the workplace risk assessment.
Features of an IOSH Managing Safely classroom course
Classroom courses offer a more traditional learning experience. You'll be guided through the course by a tutor and you'll take part in discussions, group activities and question and answer sessions. What you get as part of your course varies between providers, but a good classroom course will always include:
Tuition and registration fees.
Course materials, including a workbook.
Tutor support.
Lunch and refreshments.
The IOSH Managing Safely is an accredited health and safety qualification that delivers essential learning to those in positions of responsibility. Read our blog to find out why you should take the IOSH Managing Safely.
Once you have completed your IOSH Managing Safely course you are recommended to refresh your knowledge every 3 years by taking the IOSH Managing Safely refresher course. What is IOSH Managing Safely Refresher?
Related Blogs @Model.Properties.HeaderType>
Workplace Day of Remembrance: Reflecting on Safety and its Crucial Role

On Tuesday, 12 December 2023, workplaces around the globe will pause to observe the Workplace Day of Remembrance — a solemn occasion dedicated to honouring those who have lost their lives or suffered injuries in the line of duty. This day serves as a poignant reminder of the importance of prioritising health and safety in every workplace.

NEBOSH Level 6 Diploma | The Ultimate Astutis Guide

Discover everything you can ever need to know concerning the NEBOSH Diploma with this essential Astutis one-stop guide. Read more here.

CPR and First Aid: The Ultimate Astutis Guide

Protect your workforce with this guide on all things first aid and CPR! Read more here.

Why Your Organisation Needs an Environmental Manager

Enock Ebbah, Astutis' prized sustainability expert, discusses the benefits of having an environmental manager to an organisation. Find out more here.

How To Pass The NEBOSH National General Certificate

Learn how to master the NEBOSH National General Certificate assessments with our comprehensive guide!

The Ultimate Eco-Friendly Office Checklist

Discover how your can turn your office into a sustainable powerhouse with the ultimate Astutis checklist.
Case Studies
Real Life Stories
Find out how learners look back on their training with Astutis. Our case studies give our learners, both individual and corporate, a platform to share their Astutis experience. Discover how training with Astutis has helped past learners and delegates make the world a safer place, one course at a time.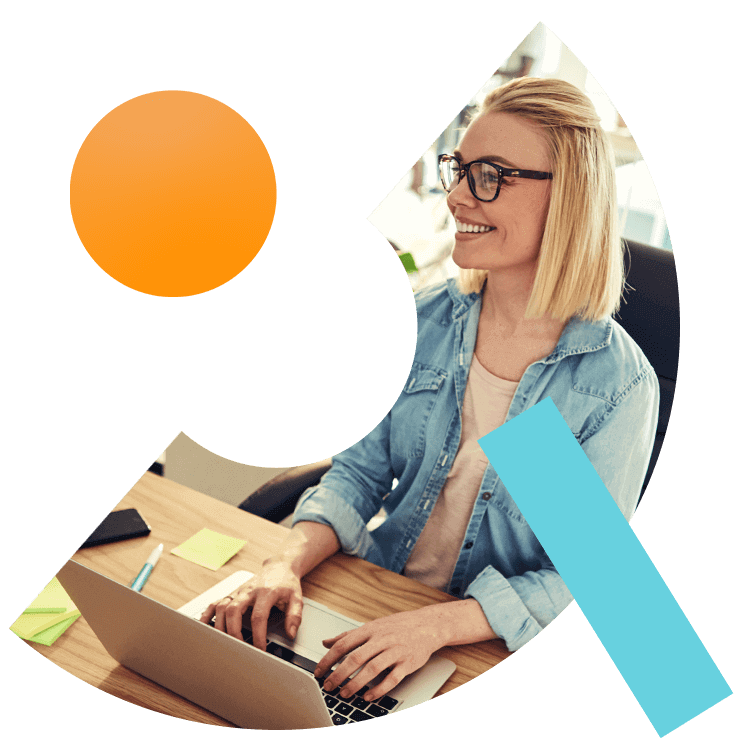 What People Say
Hear What Our Learners Have To Say
We're always there for our customers. 98% of our learners rated their overall experience as good or outstanding. We will always pride ourselves on our customer service. But don't take our word for it, here is what our customers have to say
"The training was engaging and lots of helpful information on the exam and risk assessment, with additional webinars close to the exam date. Great learning methods and good notes and references to use for future reference"

Martin

05.12.2023

"As described above the material is very useful and the team approachable and professional"

Martin

05.12.2023

"Very informative course, perfectly timed with a knowledgeable host."

Christian

29.11.2023

"Please see previous comment."

Christian

29.11.2023

"It was a really great learning experience, very professional staff, training resources, webinars. The overall experience was really great and smooth!"

Muhamed

14.11.2023

"The overall learning experience was great, professional and smooth to me!"

Muhamed

14.11.2023

"great course, great tutor, explained things well"

01.11.2023

"very informative and gave me the knowledge i needed to pass my exams"

01.11.2023

"Excellent course, packed with information and engaging content. I recommend to anyone considering their IEMA qualification!"

24.10.2023

"Excellent course, packed with information and engaging content. I recommend to anyone considering their IEMA qualification!"

24.10.2023