How Hard is IOSH Managing Safely?
This blog was updated in March 2023. It will investigate how diffcult the IOSH Managing Safely course is and will point to areas where you can maximise your chance of success!
September 2018
This blog was updated in March 2023 to reflect the latest course changes and updates
If you are thinking about doing a short health and safety course for team leaders such as IOSH Managing Safely but you are worried about how hard it will be to pass, read this post to reassure you that you can do it!
IOSH Managing Safely is a is a basic risk management course and used by employers globally to get their managers and supervisors trained with the practical skills to make sure their teams are working safely and effectively.
Here are the answers to the most popular questions about how difficult IOSH Managing Safely really is and all the facts abut the assessments.
What Level is the IOSH Managing Safely?
Anyone can take and pass the IOSH Managing Safely course. The IOSH Managing Safely is a Level 2 course, is suitable for team leaders, managers and supervisors. No prior knowledge of health and safety is required, but a good standard of English is recommended. The knowledge from the course can be applied to any sector making the course extremely useful and applicable.

Providing you put effort and time in to learn your course materials, there is nothing stopping you from passing the IOSH Managing Safely course. It is essential that you dedicate time for studying. If you are an online learner leave yourself enough time to complete the course and assessments before your access to the course runs out!
How Difficult Are the Course Materials?
One question we often get asked from those thinking about the IOSH Managing Safely course is how dense or difficult are the course materials?
Fundamentally, the are seven core modules (Astutis offer an exclusive bonus module) which occupy the majority of the learners time. The modules are as follows;
Introducing Managing Safely
Assessing Risk
Controlling Risk
Understanding Responsibilities
Common Hazards
Investigating Accidents and Incidents
Measuring Performance
ASTUTIS EXCLUSIVE BONUS MODULE: Human Factors
The modules are designed to be understood and recognised, as long as learners are motivated and put in time to understand the concepts inside them.
Successfully completing these modules should take anywhere from sixteen hours to three working days, depending on the chosen learning method.
If you are a learner who prefers more vocational training with a human presence dictating the materials, we suggest the Virtual Classroom format. Learners will have a dedicated tutor taking them through the course with scheduled sessions that cover the materials in a collaborative and engaging fashion.
If you are a independent learner, the Online format allows for complete flexibility and control in your learning. Learn when and how you want, with no restrictions.
Learners will need to account for the exam/assessment phase as well as the course materials, so let's cover that!
IOSH Managing Safely Exams: Are They Difficult?
When it comes to challenges of a health, safety and environmental training course, learners often jump to the assessment/examination phase.
When it comes to the IOSH Managing Safely course, learners should consider the exams as more of an assessment made up of an online test and practical risk assessment project.
So, at the end of the course, there is a 45-minute multiple-choice/short answer test consisting of 30 questions. We advise that, as long as learners put effort into their revision and set aside time to learn the knowledge, they should not worry about passing the course. The multiple choice only covers topics covered in the course.

There is also a risk assessment project, which has a practical application in the form of a risk assessment that must be carried out in your workplace. This project must be completed within two weeks of sitting the written test.
For the risk assessment project, learners are required to carry out a risk assessment of a workplace of their choice. They need to identify four separate hazards from the categories covered in the IOSH Managing Safely syllabus:
Mechanical
Physical
Chemical
Environmental
Biological
Organisational
For each of your identified hazards, you need to decide:
IOSH Managing Safely Pass Marks
In order to pass the IOSH Managing Safely and get your certificate, you will need to pass both the multiple-choice/short answer test and the practical work-based risk assessment.
| | | |
| --- | --- | --- |
| | Multiple-Choice Knowledge Test | Risk Assessment Practical |
| Minimum mark required | 36/60 | 23/38 |
| Maximum mark obtainable | 60 | 60 |
Provided you have understood the concepts and examples in the course materials and you follow them in your test and practical risk assessment, there is no reason why you cannot join thousands of Astutis' learners and achieve well above 90%. It is important to ensure learners maximise their time and effort. If you can, try to create a study plan to give yourself revision structure and peace of mind when the assessment/examination phases comes around.
IOSH Managing Safely Examination
Where and How Can I Take My Exam?
If you are enrolled on a classroom course, you will take the test in the classroom after the tutor has covered all of the course content. However, if you are an online or virtual learner, you will take the test online after you have completed all the modules of your course.
For more information regarding the IOSH Managing Safely exams, please view our Exam Hub.

When Can I Expect My Exam Results?
You will know if you have passed by receiving your Certificate eight to ten weeks after completing the course and the workplace assessment. For those taking the test online, you will be notified of your mark immediately after you finish the multiple choice test.
Related Blogs @Model.Properties.HeaderType>
Workplace Day of Remembrance: Reflecting on Safety and its Crucial Role

On Tuesday, 12 December 2023, workplaces around the globe will pause to observe the Workplace Day of Remembrance — a solemn occasion dedicated to honouring those who have lost their lives or suffered injuries in the line of duty. This day serves as a poignant reminder of the importance of prioritising health and safety in every workplace.

NEBOSH Level 6 Diploma | The Ultimate Astutis Guide

Discover everything you can ever need to know concerning the NEBOSH Diploma with this essential Astutis one-stop guide. Read more here.

CPR and First Aid: The Ultimate Astutis Guide

Protect your workforce with this guide on all things first aid and CPR! Read more here.

Why Your Organisation Needs an Environmental Manager

Enock Ebbah, Astutis' prized sustainability expert, discusses the benefits of having an environmental manager to an organisation. Find out more here.

How To Pass The NEBOSH National General Certificate

Learn how to master the NEBOSH National General Certificate assessments with our comprehensive guide!

The Ultimate Eco-Friendly Office Checklist

Discover how your can turn your office into a sustainable powerhouse with the ultimate Astutis checklist.
Case Studies
Real Life Stories
Find out how learners look back on their training with Astutis. Our case studies give our learners, both individual and corporate, a platform to share their Astutis experience. Discover how training with Astutis has helped past learners and delegates make the world a safer place, one course at a time.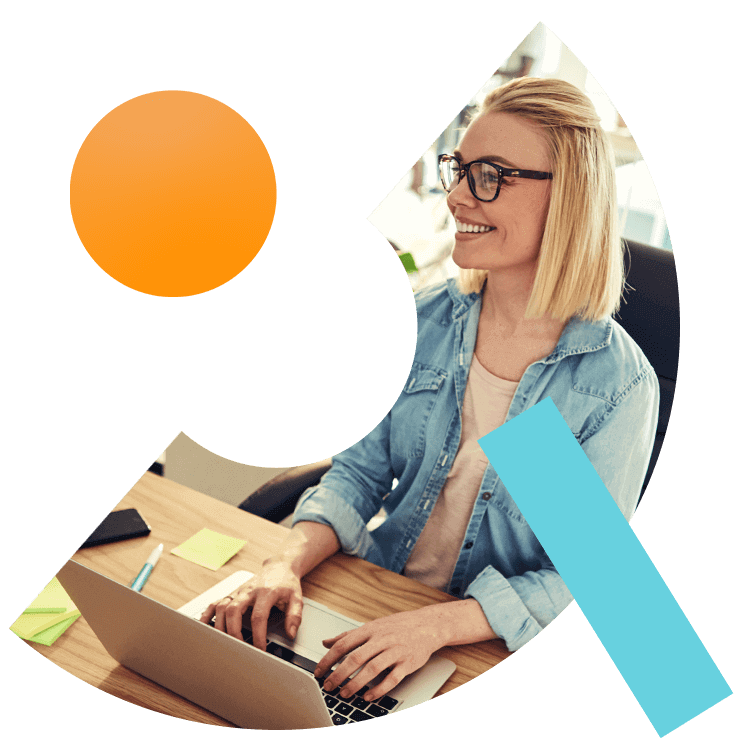 What People Say
Hear What Our Learners Have To Say
We're always there for our customers. 98% of our learners rated their overall experience as good or outstanding. We will always pride ourselves on our customer service. But don't take our word for it, here is what our customers have to say
"The training was engaging and lots of helpful information on the exam and risk assessment, with additional webinars close to the exam date. Great learning methods and good notes and references to use for future reference"

Martin

05.12.2023

"As described above the material is very useful and the team approachable and professional"

Martin

05.12.2023

"Very informative course, perfectly timed with a knowledgeable host."

Christian

29.11.2023

"Please see previous comment."

Christian

29.11.2023

"It was a really great learning experience, very professional staff, training resources, webinars. The overall experience was really great and smooth!"

Muhamed

14.11.2023

"The overall learning experience was great, professional and smooth to me!"

Muhamed

14.11.2023

"great course, great tutor, explained things well"

01.11.2023

"very informative and gave me the knowledge i needed to pass my exams"

01.11.2023

"Excellent course, packed with information and engaging content. I recommend to anyone considering their IEMA qualification!"

24.10.2023

"Excellent course, packed with information and engaging content. I recommend to anyone considering their IEMA qualification!"

24.10.2023