Our Teams @Model.Properties.HeaderType>
We are Astutis, and collectively we have over 100 years of experience in the health, safety and environmental sector.
Our customers are our motivation and our teams are the driving forces.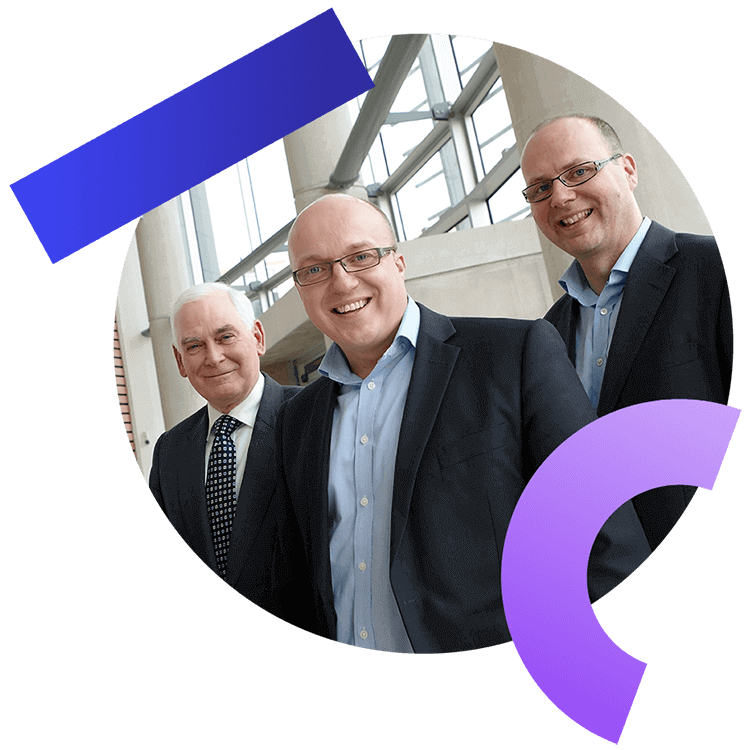 Our Team Is Made Up Of Amazing Individuals, All Striving To Bring You The Best Learning Experiences. @Model.Properties.HeaderType>
Led by an experienced management team of industry professionals, Astutis has a reputation for delivering high-quality training since 2011.
10 years later, Astutis are the industry leaders in workplace health, safety and environmental training, offering world-class services to individuals and organisations across the globe.
Leaders in their Fields
Leadership Team @Model.Properties.HeaderType>
Steve Terry

Managing Director

Steve is a founder member of the company's board of directors. Having worked in the Health, Safety and Environmental training market for over 20 years, Steve has steered the business to be at the forefront of the industry, pioneering the shift to today's multi-media online solutions. Steve has stewarded Astutis into becoming one of the largest providers of IOSH, IEMA and NEBOSH approved training across the globe.

Having studied Business Studies (with Tourism) at University in Bristol, Steve quickly put his knowledge to work, starting his career at UGCS (University of Glamorgan Commercial Services). Steve went on to work as the Sales and Marketing Director with CHSS (Corporate Health and Safety Solutions) before forming Astutis in 2011.

Watch our video Talking Astutis with Steve Terry

Brenig Moore

Technical Director

Brenig Moore is a Chartered Safety Practitioner and Chartered Environmental Health Practitioner. He has more than thirty years' experience in health and safety enforcement, management, training, and consultancy.

Brenig started his career as an Environmental Health Officer at Caerphilly County Borough Council before moving into a Health and Safety Consultant role at the University of Glamorgan Commercial Services (UGCS). Brenig met Steve Terry at UGCS where together they went onto working at CHSS and Connaught.

As a founder member of Astutis, Brenig has been the driving force behind the company's learning solution breakthroughs. He is responsible for research and development activities including technology, architecture, product development, and quality assurance initiatives.

Watch our video Talking Astutis with Brenig Moore

Tom Lea

Operations Director

Tom is responsible for operational strategy, growth and quality including maintaining the ISO 9001 Quality management system and IT infrastructure.

Graduating with a BSc in Pharmacology from Cardiff University, he has focussed his analytical talents and business acumen on managing risk, driving market leadership through systems innovation, senior management commercial development and operational excellence. Joining Astutis in 2011 as a Health and Safety Consultant Tom made a significant impact on the commercial development of the business, leading him to become the Director of Operations in 2016.

Watch our video Talking Astutis with Tom Lea
FRIENDLY & PROFESSIONAL
Our Management Team @Model.Properties.HeaderType>
Ben Southall

IT Manager

Ben is responsible for Astutis' technological capabilities and best practice through continuous improvement. Alongside the IT team that he manages, Ben determines the technological needs of the business.

Conor Walton

Digital Marketing Campaign Specialist

Conor is responsible for developing and delivering innovative campaign plans at Astutis, utilising digital and traditional marketing strategies to raise brand awareness and drive growth plans for products and services.

Daniel Kerr

Learning and Development Manager

Daniel manages a team of learning and design specialists, working to ensure our professional HSE qualifications continue to offer the best learning experience in the marketplace. Since joining Astutis in 2013 Daniel completed his MA in IT and Education and now champions the introduction of new educational technology and practices.

Eleonora Damatopoulou

Global Digital Marketing Manager

Eleonora is responsible for developing and optimising strategies to increase and safeguard Astutis' organic and paid activities. She also leads the development and growth of Astutis eCommerce platform and channels.

Heather Thomas

Head of Finance

Heather is responsible for the Finance Department who deals with everything from raising sales invoices to debtor and cash management. Alongside her team, Heather provides meaningful financial information to Astutis' Stakeholders as well as a proactive approach to customer queries.

Ian Jones

Head of Operations

Ian is responsible for the Resources, Online Customer Service and Administration teams at Astutis, ensuring that everyone is fully supported throughout their learning journey. Providing a quality customer experience is of foremost importance for all Ian's teams.

Joe Large

Head of Sales

Joe is responsible for our worldwide sales activity, managing our team of training solutions advisors and account managers located in the UK and the UAE to achieve ambitious growth plans.

Leanne Ray

HR Manager

Leanne has 5 years HR experience, gained in the fast-paced food manufacturing industry. Passionate about employee engagement and wellbeing, Leanne is also qualified in Adult Mental Health First Aid.

Natalie Robinson

Online Customer Service Manager

Nat manages the Online support for Astutis' clients and learners Online courses in the UK and Internationally. Making sure that clients and learners are delighted with the service.

Ruth Williams

Head of Marketing and Ecommerce

Ruth heads up the international strategic marketing function at Astutis. With a key focus on digital transformation, campaign execution and a customer-first experience, Ruth manages a team of nine seasoned professionals and a network of agency partners.
FRIENDLY & PROFESSIONAL
Our Account Managers @Model.Properties.HeaderType>
Paul-Grayson Davies

Account Manager (In-company)

Paul is a successful Account Manager with over 10 years of experience working in sales and management. Enthusiastic and outgoing sales professional who enjoys working with people and providing insightful and honest product information to interested consumers.

Paul is enthusiastic, passionate, dependable and knowledgeable with the Customers best interests always at heart. Confident communicator and able presenter in everything from sales pitches to departmental presentations. Reliable, trustworthy, and ethical professional who takes pride in building business, brand awareness, and product loyalty through integrity and honesty.

Adam Cooper

Account Manager (In-company)

Adam has over 20 years' account management experience in coordinating the provision of Health and Safety or Environmental training and consultancy services for organisations throughout the UK and overseas.

Adam thrives on building strong relationships, to better understand our clients and their business needs, identifying the best training or consultancy solutions to deal with their Health and Safety or Environmental issues, enabling the achievement of operational aims and objectives.

David Beer

Account Manager (In-company)

NEBOSH Certificate qualified and a Miller Heiman Large Account Management Programme Alumni, David receives excellent feedback in respect of his Account and Project Management capabilities.

David's primary role is to have overall commercial and relationship management responsibility for his client portfolio, he is on at hand at all stages to ensure an excellent customer experience and to act as an advocate for his clients.

Mark Leech

Account Manager (In-company)

Mark has been working within the HSE training environment for over 15 years, his main role is Account Management and looking after our clients and partners. Marks key role is to coordinate all aspects of Health and Safety or Environmental training and consultancy services for organisations large and small throughout the UK and overseas.

Mark always aims to build excellent relationships all of his customers, always prioritising the need to gain trust and a clear understanding of their needs. This approach guarantees he can identify the best training and support that is needed for your teams and Health and Safety or Environmental targets and objectives.

Ollie Newman

International Account Manager - Environmental & Sustainability

Ollie is in charge of delivering organizational sales by developing business plans, managing our UK and International customer care teams and coordinating with Astutis' marketing department on lead generation and sales activities.
Our Ultimate Goal
Our Vision @Model.Properties.HeaderType>
'Be the go-to provider for workforce training — internationally recognised for our innovative learning, candidate satisfaction and unrivaled support.'