Astutis Insights
Explore Our Knowledge Hub @Model.Properties.HeaderType>
Welcome to the Astutis Insights and knowledge Hub!
This is the comprehensive library of all of our exclusively written, multi-media content.
Astutis News
Stay up to date with Astutis News, where we bring you the latest news updates, service and product updates and much more!
Astutis Blog
Read our latest Astutis blogs for thought-provoking insights, written by our team of experts.
Case Studies
Read shared experiences of our past and current learners, ranging from emerging individuals to growing businesses.
Media Centre
Immerse yourself into our extensive video and audio content library. Home to the Health and Safety Digest.
Featured Case Study


Network Rail: On track to success
Network Rail own and operates Britain's Rail infrastructure. Find our how we worked with them here.
Follow Us
Stay up to date @Model.Properties.HeaderType>
Make sure to keep up to date on our social platforms for important course changes, announcements and events.
YouTube
Dive into our vast video library with important guides and how-to videos offering important insights to topics close to you.
Spotify
Tune in to our monthly podcast series which covers topics surrounding health & safety training for staff members and motivated individuals.
Twitter
Follow us on Twitter, where you can expect to find Tweets about learner successes, and the latest insights into all things HSE.
Linkedin
Take a closer look at our Linkedin page and join the Astutis family. Our profile will have important course updates and health and safety trends.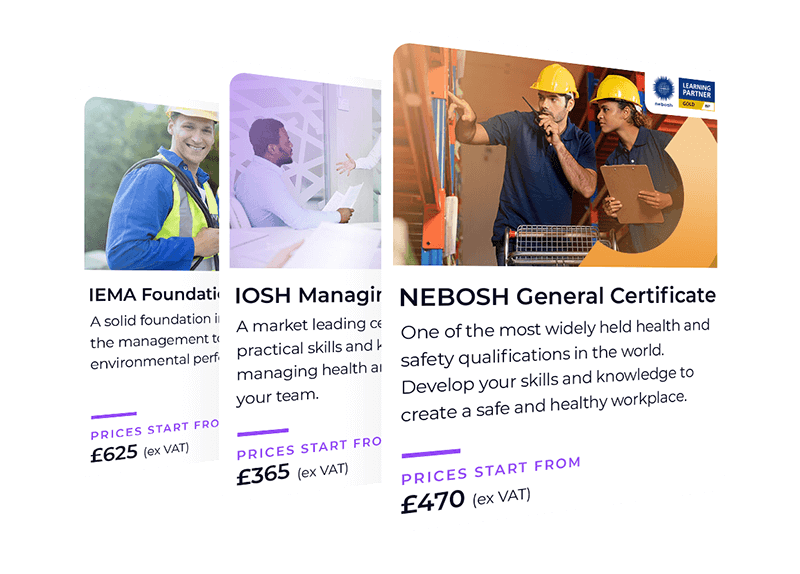 Our Courses
Discover our range of courses for individuals and businesses @Model.Properties.HeaderType>
Whatever kind of health, safety and environmental training you are looking for, we have it. Explore all of our courses now!
Exam Hub
Looking to sit an exam? @Model.Properties.HeaderType>
Check out our Exam Hub, this is the place where you can find all the information you need about booking and sitting exams.