What is Online IOSH Managing Safely?
Have you considered taking IOSH Managing Safely online? Find out exactly what is involved in studying this accredited Health and Safety course online.
October 2018
This blog has been updated to reflect the latest course modifications and the latest IOSH course recognition.
If you are considering this popular health and safety IOSH Managing Safely course, have you thought about taking it online? By choosing online, you will benefit from a flexible learning experience that you can fit in around your other commitments.

Similarly, if you are looking to get staff trained, online IOSH Managing Safely for staff offers a convenient solution for your managers and team leaders. Completing at a time and place to suit, this online accredited risk management certificate will give them an understanding of how to manage health and safety issues.
How is online different to class learning?
The biggest difference between an online and class course is that online learning offers much greater flexibility. Provided you have internet access, you can complete the course anywhere, at any time. It means you don't need to take 3 days out of your working schedule to attend a class-based course.
For online learning, you don't have a tutor physically standing in front of you taking you through the content; however, in a good online IOSH Managing Safely course you will engage with the multimedia content and activities to help you understand the concepts and practise what you learn in workplace scenarios. There will be a tutor available to email and phone to offer you support and answer questions.
An online IOSH Managing Safely certificate is fully accredited the same as a class-based certificate.

Discover more about the IOSH Managing Safely Online course here.
How does the online method of IOSH Managing Safely work?
The IOSH Managing Safely course will be hosted on an online learning management system (LMS) and this is where you will access the course and work through the 8 units. You can access the online course on any mobile device so laptops, iPads or even your mobile phone.
Once you have bought your course, you will have a period of time, usually 6 months, where you can access it. So you need to plan your learning to make sure you complete it before the access time expires otherwise you will be charged to extend the online course. You will have a login to access your course and navigate through each unit.
An engaging IOSH Managing Safely course will present the learning concepts and activities to check your understanding. Online learning is not just passively reading text on screen but has lively interactive activities using video, animation to keep you engaged and help you understand and apply the new information in typical situations at work.
If sometimes, you don't have access to the internet or prefer to study offline you can also download the digital course notes.

Explore the advantages of online learning with the Start – Pause – Resume method here.
Is there an exam for online IOSH Managing Safely?
Yes, but don't panic, you complete the 45-minute multiple-choice test online, once you have completed all the units. There is also a practical workplace risk assessment, which you also complete online.

Discover the most frequently asked questions relating the IOSH Managing Safely course here:
How to stay on track and complete your online course
It will take anything from 16 to 32 hours to complete the course dependent on your approach and pace of learning. To make sure you complete the course within 6 months, it is highly recommended that you plan how you will study, setting a few hours aside each week to complete the 8 units.
If you are concerned about completing the course and passing the assessments, a well-structured IOSH Managing Safely course will contain progress checks in the form of quizzes throughout each unit with automatic feedback in preparation for the multiple-choice assessment at the end. You also need to take advantage of the online tutor to guide you.
For managers responsible for getting their staff trained, they can access online reports to see how each employee is progressing and when they have completed the course.
Combining class and online learning for company staff
If you are responsible for a group of staff accessing and completing IOSH Managing Safely within a specific deadline, but you have reservations about the online method, there are options to combine structured class-based with flexible online learning.
If you need to get staff IOSH trained within a specific time frame for example 3 months but you want a convenient approach to getting staff trained who work on different sites or work in shifts, there are specific learning programmes with week on week targets that can be developed specifically to suit your employees. You can include additional learning extras such as webinars and tutor-led days plus guidance from the online tutor.
Companies who opt for the IOSH Managing Safely Online that have a scheduled programme plus webinar/tutor day extras, have the reassurance that staff will successfully complete the certificate within the target deadline and most importantly understand how to manage effectively.

More information on the IOSH Managing Safely Online training for staff can be found here.
Is the IOSH Managing Safely Online Course for Me or my Staff?
If you or your staff need to complete this internationally recognised certification and you tick one of the options below then an online approach to learning is definitely an attractive option worth trying out:
Staff cannot be released from work to attend a course.
Staff are located at different sites and need to complete a course.
There is a limited budget available.
Staff need a flexible learning method that they will complete in a specific time frame.
To fin out why the IOSH Managing Safely course is right for you and your staff, click the button below.
Related Blogs @Model.Properties.HeaderType>
NEBOSH Level 6 Diploma | The Ultimate Astutis Guide

Discover everything you can ever need to know concerning the NEBOSH Diploma with this essential Astutis one-stop guide. Read more here.

CPR and First Aid: The Ultimate Astutis Guide

Protect your workforce with this guide on all things first aid and CPR! Read more here.

Why Your Organisation Needs an Environmental Manager

Enock Ebbah, Astutis' prized sustainability expert, discusses the benefits of having an environmental manager to an organisation. Find out more here.

How To Pass The NEBOSH National General Certificate

Learn how to master the NEBOSH National General Certificate assessments with our comprehensive guide!

The Ultimate Eco-Friendly Office Checklist

Discover how your can turn your office into a sustainable powerhouse with the ultimate Astutis checklist.

Evaluating and Addressing Risk Factors for Musculoskeletal Disorders in Retail

Discover the most common workplace injuries in the retail industry and why we believe the NEBOSH General Certificate is the best defence!
Case Studies
Real Life Stories
Find out how learners look back on their training with Astutis. Our case studies give our learners, both individual and corporate, a platform to share their Astutis experience. Discover how training with Astutis has helped past learners and delegates make the world a safer place, one course at a time.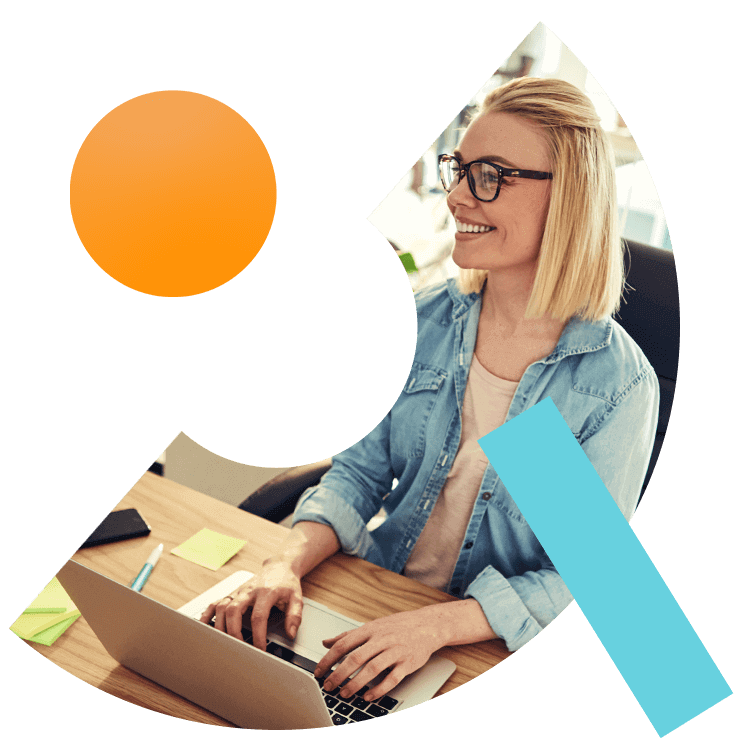 What People Say
Hear What Our Learners Have To Say
We're always there for our customers. 98% of our learners rated their overall experience as good or outstanding. We will always pride ourselves on our customer service. But don't take our word for it, here is what our customers have to say
"The training was engaging and lots of helpful information on the exam and risk assessment, with additional webinars close to the exam date. Great learning methods and good notes and references to use for future reference"

Martin

05.12.2023

"As described above the material is very useful and the team approachable and professional"

Martin

05.12.2023

"Very informative course, perfectly timed with a knowledgeable host."

Christian

29.11.2023

"Please see previous comment."

Christian

29.11.2023

"It was a really great learning experience, very professional staff, training resources, webinars. The overall experience was really great and smooth!"

Muhamed

14.11.2023

"The overall learning experience was great, professional and smooth to me!"

Muhamed

14.11.2023

"great course, great tutor, explained things well"

01.11.2023

"very informative and gave me the knowledge i needed to pass my exams"

01.11.2023

"Excellent course, packed with information and engaging content. I recommend to anyone considering their IEMA qualification!"

24.10.2023

"Excellent course, packed with information and engaging content. I recommend to anyone considering their IEMA qualification!"

24.10.2023