Why Take The IOSH Managing Safely Course?
The IOSH Managing Safely course is popular with team leaders, supervisors and managers. See why 100,000 people look to become IOSH qualified each year.
October 2018
This blog has been updated to reflect the latest modifications and changes to the IOSH Managing Safely course.
There is a reason why the IOSH Managing Safely course has proven so popular with team leaders, supervisors and managers alike… it makes better figureheads of them all.
An increased awareness of health and safety procedures, as well as how best to implement them facilitates a safer working environment. In turn, a safer working environment inspires a more productive workplace reaping rewards for both employees and businesses alike. Make no mistake, this is one qualification well worth pursuing if you or your management staff need to be health and safety qualified.
The Course Explained
The IOSH Managing Safely course is a basic introduction to risk management health and safety, specifically aimed at management and supervisory staff.
The syllabus is structured in such a way as to give those with management responsibility a better understanding of the practical tasks necessary to guarantee the safety of those under their stewardship.
Topics covered include:
Responsibilities and accountabilities
Assessment and controlment of hazards
Accident and incident investigation
The evaluation of health and safety performance throughout the department/business.
On completion of five modules worth of study, a 45-minute, multiple choice test is undertaken followed by a safety risk assessment assignment. This practical element must be conducted within two weeks of the quiz finishing, allowing delegates to demonstrate the knowledge they have gained.
The IOSH Managing Safely course can be overseen by verified providers at either a training centre or place of work. Online and in classroom methods of learning are available and any good training provider will be able to provide an in-company training solution whether this be online or in a classroom.
Benefits
Achieving IOSH accreditation benefits both the individual and of course their employing business by: helping to improve health and safety awareness, therefore minimising risk; allowing employees a safe place to work; providing delegates with the opportunity to take on further responsibility, enhancing their career options.
Mainly though, an improvement in health and safety knowledge is key and as touched upon earlier, a better appreciation of health and safety generally will minimise the threat of accidents and illnesses combined. In a direct correlation sickness and absence will duly diminish, allowing companies to be more productive and profitable in the process.
The teachings of a course like IOSH Managing Safely can also energise staff, motivating them to take collective responsibility for the safety of themselves and those they work alongside. A real team spirit can be created and that's not just for the people taking the course.
As for the managers themselves they will gain a methodical practical understanding of how to manage staff safely allowing them to become confident enough to control risks and hazards. Better still, they will be well prepared to investigate such incidents and identify the causes meaning future risks will be kept to a minimum. Just as importantly however, they can measure overall performance courtesy of a scoring system laid out in the course material.
The fact that IOSH Managing Safely covers such a broad spectrum – encompassing health, safety and environmental basics in one single programme - makes it time efficient. This is ideal for the busiest bosses who will also welcome its sheer flexibility, particularly with online learning. Refreshingly, learning can be arranged in line with working hours, however variable.
Finally, it never hurts to boast an internationally recognised certification. This reflects well on the business in the first instance but the individual also. Remember, this qualification is for life and will look good on any curriculum vitae should staff choose to move in.
Need A Refresh?
In a bid to maintain standards long-term, IOSH also offer refresher courses to all who have passed Managing Safely previously. This factor differentiates their material from similar training managers are obligated to complete yet ultimately forget just as quickly.
Responsibility
Clearly, the reasons to seek the IOSH Managing Safely qualification speak for themselves however it is those who take their managerial responsibilities seriously and businesses that want to invest in the health and safety of their business that stand to gain the most.
Related Blogs @Model.Properties.HeaderType>
Choosing The Right Health, Safety and Environmental Training Course For You

Thinking about entering into the rewarding world of health and safety? This blog will outline everything you need to know and consider before jumping in!

What Jobs Can I Get With the NEBOSH International General Certificate?

Discover how the NEBOSH International General Certificate can dramatically increase your employability with Astutis blog. Read more here.

Safety and Wellness Programmes: The Link to Stress and Work Productivity in the Workplace

Effective wellness and safety programmes can yield significant results, reduce stress and increase productivity in the workplace. Why do so many businesses still fail to acknowledge the importance of them?

What are NEBOSH Closing Interviews

Understand what NEBOSH exam closing interviews are and what is required to ensure you pass your exams with this Astutis blog.

Remote Work Safety: 5 Best Practices to Teach Your Employees

Understanding how to work productively at home is crucial in the modern working environment. Here are our tips!

The Risks and Effects on Health of Asbestos Exposure

Take a deep dive into the risks associated with exposure to asbestos and how it can effect long-term health problems. Find out more here.
Case Studies
Real Life Stories
Find out how learners look back on their training with Astutis. Our case studies give our learners, both individual and corporate, a platform to share their Astutis experience. Discover how training with Astutis has helped past learners and delegates make the world a safer place, one course at a time.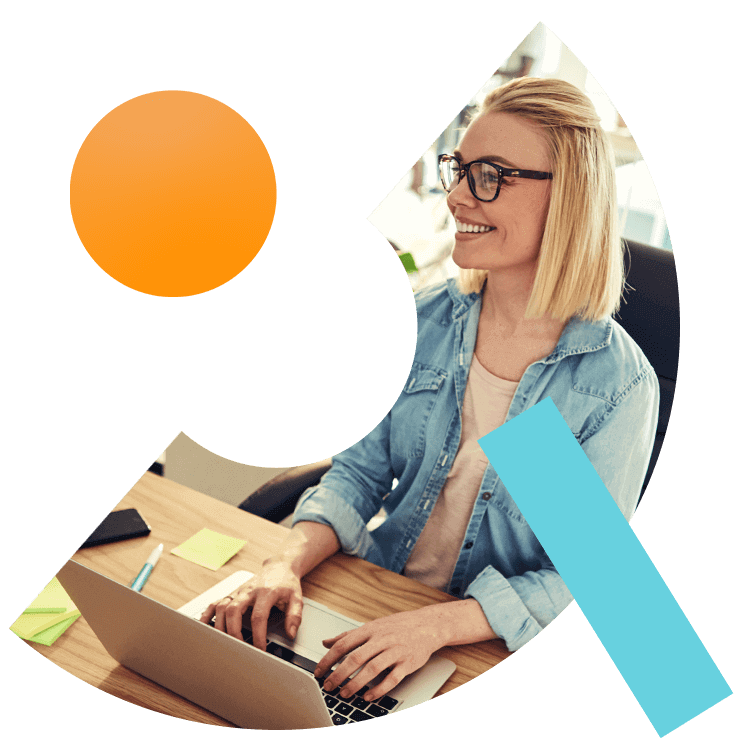 What People Say
Hear What Our Learners Have To Say
We're always there for our customers. 98% of our learners rated their overall experience as good or outstanding. We will always pride ourselves on our customer service. But don't take our word for it, here is what our customers have to say
"The "Managing Safely" course typically covers various topics such as risk assessment, hazard identification, accident investigation, legal responsibilities, and implementing control measures. It aims to enhance my understanding of health and safety management systems and empower me to create a safer working environment. By completing the course last week , I gained valuable insights into best practices for managing safety in the workplace, which can benefit both me and my organization."

14.09.2023

"Perfect training: The "Managing Safely" course with Astutis seems to have provided me with valuable knowledge and skills for improving health and safety management in the workplace."

14.09.2023

"Tutor new subject well and help in any way he could so we understand the different sections"

Tracey

17.08.2023

"Interesting and informative"

Tracey

17.08.2023

"There was no need to use the customer service as the course instructions were clear"

14.08.2023

"It was a good course, as I had not completed an exam for such a long time I found this challenging, it would have been helpful that there was more focus on how to structure the answers"

14.08.2023

"The course was good overall. Online classes can be difficult and I much prefer the classroom experience but due to circumstances and availability online was the option chosen. FSC1 was very good with lots of interaction. But no forward planning or discussion was given to FSC2. Because of a lot of experience in the fire industry and risk assessments I carried on without giving the question enough scrutiny which meant a refer and a costly resit. 5 minutes of discussion and forward planning for FSC2 would have avoided that. All that said I'm aware I took it too lightly."

Peter

10.08.2023

"A good online course, with good interaction. Be positive and be part of it. Some people sit quietly by that wouldn't happen in a classroom. Ask questions and understand, everything is there for you."

Peter

10.08.2023

"Great learning experience! Astutis was there every step of the way!"

Michelle

18.07.2023

"Actually purchased through my company - they selected a great partner"

Michelle

18.07.2023