What Next after your NEBOSH Diploma
Discover the next steps in your career and the journey to becoming a well-respected health and safety professional through the experience of our tutor and consultant Chris Pollington.
December 2019
Chris Pollington CMIOSH MIIRSM Tutor and Consultant at Astutis shares his professional background
If you have finished your NEBOSH Diploma, it is time to consider the next steps in your career. I will be looking at the journey to becoming a well-respected health and safety professional and sharing my own personal experience. Everyone's journey will be different but there are key milestones such as Chartered IOSH membership that are worth working towards so you can be at the top of your profession.
It may feel like you already have studied for a long time, now that you've passed the NEBOSH Diploma and hung the certificate proudly on the wall. You have got the NEBOSH Diploma under your belt, but passing the exam is just the first stage of showing employers and peers your enviable professional achievement.
My journey to becoming a health and safety professional
I finally passed my NEBOSH Diploma back in 1999 and I knew it was a huge achievement. This gold standard qualification is the start of becoming a widely recognised competent professional.
My career began in 1995 when I first got involved in health and safety. I completed my NEBOSH Certificate and Diploma then worked as a consultant for a large international manufacturer. I moved into the construction sector advising large and small organisations. For the past 10 years, I have been passing my knowledge and experience to others by teaching professional health and safety qualifications worldwide.
Based on my experience after completing my NEBOSH Diploma, I strongly recommend you continue your journey and aim for Chartered member status of IOSH. Although there are a number of professional health and safety bodies, the Institution of Occupational Safety and Health (IOSH) is the only one that has Chartered Membership status. The letters CMIOSH after your name are the most demonstrable evidence of your high ranking professional achievement that employers value.
Next steps for getting Chartered membership
Once you have completed your NEBOSH Diploma you can apply for Graduate membership of IOSH. You are now starting your journey to Chartered status and CPD completion is mandatory, so by starting early you already have a record of your learning so far.
As well as completing your CPD you will have to enrol on the IOSH Initial Professional Development (IPD) scheme. IPD is an assessment process to ensure your skills are being developed to reach Chartered status. As a NEBOSH Diploma holder you will need to develop a skills portfolio. This is achieved by you creating a Skills Development Portfolio (SDP) online via your IOSH membership login. On this portfolio you will work through a number of criteria and submit the information to IOSH who will review it and if required, ask for amendments before closing it out as passed.
Once the IPD is completed IOSH will undertake a review of your CPD, ensuring it meets their requirements. This is where the benefit of starting the CPD early comes in as it provides IOSH with a longer record of your achievements.
Once the review of CPD is complete you can book your Peer Review Interview (PRI). At the interview you will give a 10 minute presentation to the interview panel and answer a number of relevant questions.
When you have successfully completed the Peer Review Interview and IOSH have decided that you meet the criteria, you will be transferred to Chartered status. There is no set timescale for achieving Chartered status, but you have to be able to demonstrate sufficient experience within the IPD scheme. 12 to 18 months, would be a reasonable time to complete this part of your journey.
What is Continuing Professional Development (CPD) in health & safety?
CPD is your record of your journey in the professional world. It is important as it demonstrates that you are continuing to build upon the skills you learned during your Diploma studies.
CPD demonstrates that you have achieved important milestones and you can move up the membership ladder. In turn, your IOSH membership status tells employers, peers and potential clients that you are working at an internationally recognised professional level.
I would strongly advise starting CPD straight away. By doing this you will be recording your early achievements and getting into the habit of doing something that will become part of your professional career.
What are the benefits of Chartered Status of IOSH?
In a nutshell, it shows you are "best in class". Bear in mind that employers know when they recruit a Chartered Health and Safety Practitioner that they have been through a rigorous process to achieve this top professional status.
Three clear benefits Chartered Membership offers is to:
improve your ability to influence decision-makers
work on an equivalent level as other professionals
enhance your future employability.
It also meant a salary increase for me!
Recommendations for your health and safety career
Wherever you are in your health and safety journey, I would recommend you have a plan for your career. Continuing Professional Development should be an important foundation of your career enhancement. When I started moving up the IOSH membership levels, I saw the value of planning and reflecting on them afterwards.
So even when you reach the highly respected Chartered status of IOSH, the journey of your professional career carries on, recording your achievements through your CPD. You will become a better health and safety professional potentially working towards Chartered Fellow of IOSH (CFIOSH).
Aim to be the best health and safety professional in your field.
Related Blogs @Model.Properties.HeaderType>
23 Reasons to Study With Astutis in 2023: Part Two

Complete your understanding of the 23 reasons why we are the industry-standard health, safety and environmental training provider in 2023. Read more here!

IEMA Foundation Certificate in Environmental Management: Learner Diaries #3

Read the final instalment in the trilogy of blogs that document a successful venture into the IEMA Foundation Certificate in Environmental Management course. Read more here.

23 Reasons to Study With Astutis in 2023: Part One

In this first instalment, we unpack why you should choose to train with Astutis in 2023. We detail 23 reasons, because, well it's 2023! Discover the first eleven reasons here! Read more now.

IEMA Foundation Certificate in Environmental Management: Learner Diaries #2

Toby's IEMA Foundation Certificate Learner Diary returns with Part Two. In this instalment he covers Elements 4-6, sharing how he managed to pass first time. Read more here.

A Year In-Review: 2022 and Its Effects on Astutis and the Health, Safety and Environmental Industry

Astutis, Managing Director, Steve Terry looks back on the events of 2022 and invites us all to be optimistic as we head towards 2023. Read more here.

How To Maximise Your Virtual Training Experience

Astutis Technical Director, Brenig Moore investigates the world of virtual training, using research and studies to underline the very best practices afforded by virtual training. Read more here.
Case Studies
Real Life Stories
Find out how learners look back on their training with Astutis. Our case studies give our learners, both individual and corporate, a platform to share their Astutis experience. Discover how training with Astutis has helped past learners and delegates make the world a safer place, one course at a time.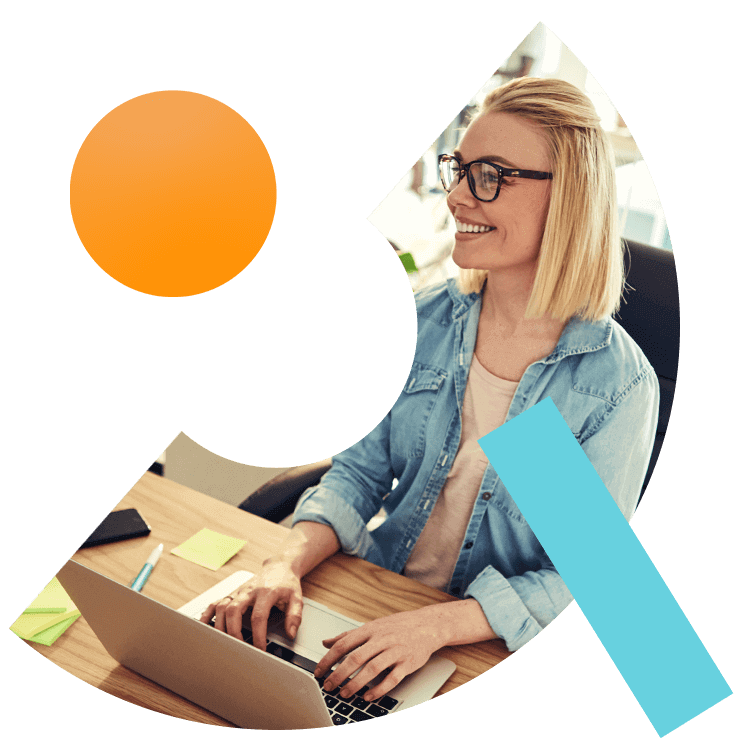 What People Say
Hear What Our Learners Have To Say
We're always there for our customers. 98% of our learners rated their overall experience as good or outstanding. We will always pride ourselves on our customer service. But don't take our word for it, here is what our customers have to say
"From start to finish the service Astutis have provided has been 5 star. Following the amazing experience I have referred multiple colleagues to complete training with Astutis. Great course, great support and great customer service"

Stuart

03.02.2023

"I really enjoyed studying Nebosh with Astutis. I had tried to complete the Nebosh Qualification previously but Astutis made it easier to learn and provided great training resources and support."

Stuart

03.02.2023

"Great customer focus, as usual!"

Gary

01.02.2023

"Excellent course, thank you"

Gary

01.02.2023

"Ever since I started with Astitus in 2018 I have completed two qualifications with them and they have always been quick to respond to queries, they have convenient payment options since I'm based in south Africa, I don't always afford to pay cash due to exchange rates. Hilary is super helpful she will communicate new courses and assist with information and enrolment. If it were possible to do my MSc with them, I would have enrolled with them"

Philiswa Sister

01.02.2023

"The course is very informative and outlines useful information that i will apply on my everyday duties"

Philiswa Sister

01.02.2023

"Course content was good though the on boarding was an issue with sone to and fro to sort wasting time."

26.01.2023

"Content aligned to all learning styles and relevant to risk professionals especially h and s a worthwhile bit of cpd"

26.01.2023

"Astutis advisor training course enrolled me quickly on my course. The course was well detailed, well organised and easy access to the platform for my study."

Saito

26.01.2023

"Good course and well presented. The content is easy to understand with options to listen or read. Videos and flowcharts describe well the content for a better understanding."

Saito

26.01.2023