The Importance of Environmental Training
July 2023
It is the age of the environmental agenda.
The news covers environmental issues more than ever; environmental protesting is at an all-time high, and consumers are driven by environmental morality for the first time in history.
Why does this matter?
Organisations cannot afford to ignore it anymore because customers now consider your carbon footprint and commitment to environmental enhancement before supporting your brand.
It has never been easier for consumers to discover investments, or the lack thereof, in organisational environmental training. More importantly, however, the development of social media means any negative story that sheds light on harmful environmental practices can spread like wildfire.
An organisation's reputation can unwind overnight, share prices can plummet, and customer relationships can be destroyed.
The most widely adopted way of avoiding the above is investment, specifically, organisational environmental training.
This blog will cover all the information you might need when considering whether your organisation would benefit from enrolling staff on environmental training and uncover how best to identify which course is best for your organisation.
---
Organisations with an enhanced understanding of how their operations affect the local and broader environment can make progressive decisions about lowering that impact.
Organisations that engage in environmental training and improvement can find attempts to publicise efforts rather lucrative. Organisations can choose to utilise the opportunity that comes with environmental training as a premeditated PR campaign. This is a growing phenomenon, with organisations identifying the need to accommodate the moral values of the wider public.
The world's biggest brands have had to adapt to sustain their position and good faith. In 2021, Apple announced that its entire supply chain will be carbon neutral by 2030.
Coca Cola, one of the biggest brands on Earth, has faced condemnation for its regressive approach to environmental issues. The problem surfaces from the company's reliance on single-use plastics. At the time of publication, there is no eco-friendly way of disposing of single-use plastics. Much debate has been had about what to do with the non-recyclable material. However, most of it lies at the top of landfills for at least twenty years - it takes anywhere from twenty to five hundred years for single-use plastics to decompose.
In fact, the UK Government have opted to emigrate large quantities of single-use plastic abroad.
According to the global coalition Break Free From Plastic's, Coca-Cola was the worst plastic polluter for the fifth year in a row in 2022. Coca-Cola responded by pledging that its packaging will be completely recyclable by 2025.
The organisation went further.
In 2022, Coca-Cola announced the aim to have at least 25 percent of its products sold in refillable/returnable glass or plastic bottles or fountain dispensers with reusable packaging by 2030.
If the world's largest and most influential brands cannot escape environmental scrutiny, your organisation cannot escape it either.
What are the direct benefits of enrolling staff on environmental training?
The benefits that come from enrolling staff in environmental training are multi-faceted. They help the worker and the organisation grow in confidence and skill about how operations affect or don't affect the environment.
The benefits organisations can take advantage of are;
Compliance with Regulations: There has never been a more turbulent time for environmental regulation. Massive manufactured environmental catastrophes are causing environmental watchdogs and regulators to recommend the highest fines on record. As we stand, organisations that refuse to comply with environmental regulations are playing with fire. By providing environmental, health and safety training, organisations ensure their employees understand and comply with the relevant environmental and safety regulations. This reduces the risk of non-compliance penalties, legal issues, and reputational damage.
Reduced Accidents and Incidents: Argubaly the most obvious of all known benefits; enrolling staff in environmental training will reduce the amount and impact of your organisational accidents and incidents. Environmental health and safety training equips employees with knowledge and skills to identify and mitigate potential hazards in the workplace. It embeds a proactive system that seeks out the risk before it escalates. This can lead to a decrease in accidents, injuries, and incidents, resulting in reduced workers' compensation costs, medical expenses, and productivity losses.
Improved Employee Morale and Engagement: Employees who know they are safer will not worry about their safety and can focus on their daily operations. Organisations that prioritise the health and safety of their employees demonstrate their commitment to their well-being. Providing this training shows that the organisation values its employees, leading to increased morale, job satisfaction, and overall engagement.
Enhanced Productivity: Environmental health and safety training programs promote efficient work practices and risk awareness, which can result in improved productivity. When employees are knowledgeable about safe work procedures and environmental considerations, they can work more confidently and effectively, leading to higher productivity levels.
Cost Savings: Organisations should consider environmental health and safety training a long-term investment for a few reasons. Firstly, organisations that choose to enrol their staff in environmental health and safety training are investing in the longevity of planet Earth. Secondly, they are investing in the long-term stature of their organisation (more on this in the following benefit). By reducing accidents, injuries, and incidents, organisations can experience significant cost savings. This includes lower workers' compensation claims, reduced insurance premiums, decreased equipment damage, and fewer work disruptions caused by accidents or non-compliance issues.
Positive Corporate Image: This benefit has arguably been one of the biggest drivers in the world's largest companies investing in training. Committing to environmental health and safety practices can enhance an organisation's internal and external reputation. This can attract potential employees who prioritise safety and sustainability and positively influence customers, investors, and other stakeholders who value responsible business practices. Furthermore, consumers are driven by a new-found environmental morality - they want to associate with brands that demonstrate serious commitments to positive environmental practices.
Improved Risk Management: Environmental health and safety training ensures employees understand the potential risks associated with their work environment and equips them with the knowledge to mitigate them effectively. This leads to better risk management practices and proactive identification and resolution of potential issues before they escalate. On an individual basis, it can help transform and mature staff into managers, supervisors and influential leaders that can offer more to the organisation in other roles.
What Environmental Course Will Benefit My Organisation?
IEMA Foundation Certificate in Environmental Management
Staff level:

Staff transitioning into management or supervisory levels. Also an option for ground-level staff who require environmental understanding.

Objective:

To establish an introductory overview of operations can impact the environment.
Staff level:

The course is

designed to aid any staff in an organisation. The course can be beneficial to specialists or consultants in a sustainability role.

Objective:

To offer organisations a blueprint for eventual carbon neutrality and improve environmental performance.
IEMA Leading with Environmental Sustainability
Staff level:

The course hugely benefits senior leadership or decision-makers in any company looking to remain compliant or become sustainable industry leaders.

Objective:

To educate senior executives, board members or investors on how to confidently plan for their business and navigate the ever-changing environmental landscape
The IEMA Leading with Environmental Sustainability course is a one-day, four module course engineered to give staff the intangible skills required to effectively lead in the workplace whilst considering the best environmental practices. Senior executives can understand their personal obligations to ensure the business remains compliant. The outcome of the session is a complete re-engineering of strategic objectives
NEBOSH Environmental Management Certificate
Staff level:

The course is engineered to elevate managers, supervisors and employees working across industry sectors looking to implement effective environmental management systems into their organisation.

Objective:

To, much like the IEMA Certificate in Environmental Management, establish a superior understanding and standard of environmental practice in your organisation. However, as with other NEBOSH courses, there is added emphasis on the health and safety side of the ecological equation.
Much like the IEMA Certificate in Environmental Management, the NEBOSH Environmental Management course highlights the required skillset for managers in any environmental role. It pinpoints the mindset, methodologies and strategies environmental management need to do their job successfully and effectively.
We strongly recommend taking a closer look at our course pages for more concentrated detail on each course.
We offer more environmental courses that can provide enhanced, eco-friendly operations from day one. Take a closer look at our complete environmental course catalogue and discover how your organisation can strengthen its positive environmental output today.
Environmental Courses
For Your Organisation @Model.Properties.HeaderType>
For more information on the latest health, safety and environmental training trends, expert insights and exclusive offers, subscribe to the Astutis Newsletter!
Subscribe to our newsletter
Sign up for our newsletter.
Case Studies
Real Life Stories
Find out how learners look back on their training with Astutis. Our case studies give our learners, both individual and corporate, a platform to share their Astutis experience. Discover how training with Astutis has helped past learners and delegates make the world a safer place, one course at a time.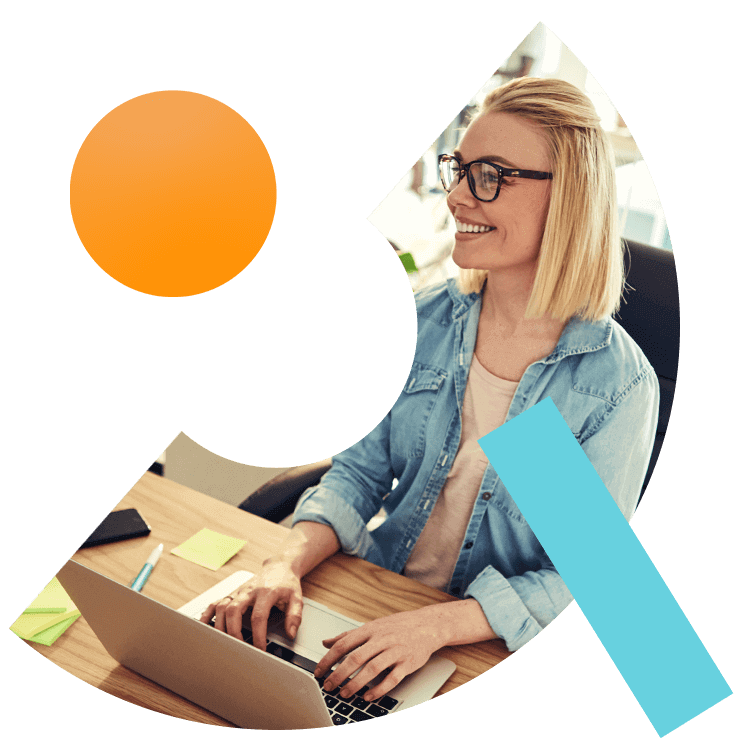 What People Say
Hear What Our Learners Have To Say
We're always there for our customers. 98% of our learners rated their overall experience as good or outstanding. We will always pride ourselves on our customer service. But don't take our word for it, here is what our customers have to say
"The "Managing Safely" course typically covers various topics such as risk assessment, hazard identification, accident investigation, legal responsibilities, and implementing control measures. It aims to enhance my understanding of health and safety management systems and empower me to create a safer working environment. By completing the course last week , I gained valuable insights into best practices for managing safety in the workplace, which can benefit both me and my organization."

14.09.2023

"Perfect training: The "Managing Safely" course with Astutis seems to have provided me with valuable knowledge and skills for improving health and safety management in the workplace."

14.09.2023

"Tutor new subject well and help in any way he could so we understand the different sections"

Tracey

17.08.2023

"Interesting and informative"

Tracey

17.08.2023

"There was no need to use the customer service as the course instructions were clear"

14.08.2023

"It was a good course, as I had not completed an exam for such a long time I found this challenging, it would have been helpful that there was more focus on how to structure the answers"

14.08.2023

"The course was good overall. Online classes can be difficult and I much prefer the classroom experience but due to circumstances and availability online was the option chosen. FSC1 was very good with lots of interaction. But no forward planning or discussion was given to FSC2. Because of a lot of experience in the fire industry and risk assessments I carried on without giving the question enough scrutiny which meant a refer and a costly resit. 5 minutes of discussion and forward planning for FSC2 would have avoided that. All that said I'm aware I took it too lightly."

Peter

10.08.2023

"A good online course, with good interaction. Be positive and be part of it. Some people sit quietly by that wouldn't happen in a classroom. Ask questions and understand, everything is there for you."

Peter

10.08.2023

"Great learning experience! Astutis was there every step of the way!"

Michelle

18.07.2023

"Actually purchased through my company - they selected a great partner"

Michelle

18.07.2023