Is the NEBOSH Diploma Worth It? 6 Reasons Why You Should Take the NEBOSH Diploma
May 2021
*This blog was updated in July 2022 to meet the latest course updates*
SUMMARY:
The NEBOSH Diploma is hastily becoming a 'must-have' in the Health, Safety and Environmental Management industry with companies seeking out staff with the accreditation.
The course offers 475 hours of comprehensive understanding covering all workplace risks and how to effectively manage them.
Businesses around the world continue to ensure their workforce remains compliant and confident with the latest Health and Safety regulations, upskilling them with the NEBOSH Diploma.
Aspiring individuals who have passed the NEBOSH General Certificate in Occupational Health and Safety will find the NEBOSH Diploma to be the perfect next step in the health and safety management journey.
Before you enter your learning journey in a Health, Safety and Environmental training course, it's paramount to be prepared. Understanding the course structure, the effort, hours and commitment it will require from you, are only some of the factors that can determine the success of your journey.
As a leading Health, Safety and Environmental training provider, Astutis understands the importance of being informed and prepared at every step of your learning journey, from deciding which course is right for you, to studying and completing your assessments. We are committed to supporting our learners to maximise their gains from their chosen qualification and have the utmost confidence in their ability to pass their course.
In our blog, we will explore one of the most popular and in-demand courses, our NEBOSH Diploma for Occupational Health and Safety Management Professionals and discuss why it's more than just a health, safety and environmental training course.
The NEBOSH Diploma is widely considered the blueprint of health and safety. It continues to train workforces and individuals alike around the world, making the world a safer place. Because of the course's complexity and length, it can be easy to overlook several of the advantages learners receive after passing the course.
Our blog will uncover six reasons why you should consider taking the NEBOSH Diploma for Occupational Health and Safety Management Professionals. We hope to aid your research with everything you need to know before deciding on the next step of your learning journey
1. Become the Best of the Best: Protect people from injury and ill-health in dangerous environments
No one likes to lag, especially when it comes to keeping yourself and others safe. The NEBOSH Diploma provides a comprehensive understanding of all primary core health and safety areas.
ND1 offers a forensic investigation into regulations, civil law and the prosecutions related to workplace health and safety.
ND2 discusses the importance of mental health and more obscure workplace risks.
ND3 promotes better practice about machinery, fire risks and working at height.
For a complete course syllabus overview, take a look at our course guide.
In short, display leadership, force the very best out of those around you and become the standard. With the NEBOSH Diploma, the power is in your hands to master the latest health and safety strategies and techniques and keep everyone safe. The course gives potentially life-saving instructions covering all significant and obscure workplace dangers and risks.
The NEBOSH Diploma is the gold standard for all health and safety qualifications. NEBOSH continue to provide learners with unparalleled skills and industry-leading philosophies. Individuals or entire workforces can rest assured that they are pushing forward, not lagging!
2. Influence Positive Change
As society heals and looks to put COVID-19 in its rear-view mirror, it's time to make a difference and strive to be better.
Whether you are looking to improve your job prospects or are a company looking to enhance your standards in health and safety, the NEBOSH Diploma covers 475 hours' worth of fundamental health, safety and environmental understanding.
The NEBOSH Diploma is desirable for companies looking to ensure their workforce complies with the latest health and safety regulations. It provides the training required for employees transitioning into supervisory or management roles and covers, in complete detail, everything important in the health and safety spectrum. The latest incarnation of the course features an industry-leading analysis of workplace mental health that ensures employees understand their wellbeing.
3. Accelerate Your Career in Health and Safety
For aspiring individuals looking to take the next step in their careers, the NEBOSH Diploma could be precisely what you need.
An overwhelming amount of advertised health and safety management roles specifically ask for the NEBOSH Diploma. In today's extremely competitive job market, get a head start on your competition now with the NEBOSH Diploma.
The Diploma will inject new life into careers, bringing enhanced salaries and broader job opportunities. Find out why former NEBOSH students took the Diploma below.


4. The Latest Version of the NEBOSH Diploma is a Gamechanger
After extensive planning and research, NEBOSH has engineered the most comprehensive and accessible qualification to date. As discussed above, the course is jam-packed with thorough practical training in all health and safety areas.
However, understanding how to study the course in the best way for you is crucial. Astutis offer the NEBOSH Diploma in five different formats. Each method is designed to accommodate a variety of needs and requirements.
Virtual Classroom: An Astutis exclusive and industry-leading learning format that combines the traditional classroom learning delivery with the flexibility and freedom of virtual training.
Online: Learners can enter our award-winning LMS platform, with access to all course material to independently undertake their training on their terms.
Classroom: Our most traditional and structured learning format with an accredited tutor leading in-person lessons at a location near you.
Distance: Engineered to accommodate the most independent learners who prefer self-study, the Distance format gives the learner complete control.
In-Company: Working with Astutis, companies can train their staff at their premises.
The latest NEBOSH Diploma version is different in the following ways:
Now only a 30-day course, instead of 35 days.
There are three assessments when previously there were four.
Learners can now complete all assessments remotely.
Find out all about the latest syllabus in the first season of our Health and Safety Digest podcast dedicated to the NEBOSH Diploma for Occupational Health and Safety Management Professionals - 'The Health and Safety Digest'.
5. Join a Global, Ever-Growing Community!
With our Online and Virtual learning methods, learners can forge special bonds for life with other learners. The social aspect of learning is essential and flows through every part of the NEBOSH Diploma. Never forget that you are never alone when you study for the NEBOSH Diploma. Other learners are in the same boat, introduce yourself and help each other accomplish your goals together!
The most important aspect of the training experience is what you can take away from it. To achieve the takeaways, you must ensure you learn in the best way possible. Some learners prefer to learn on their own, at their pace and leisure.
If you prefer to self-study, you must embrace it to maximise your chances of success. Consider the Online or Distance formats for more flexible methods of independent self-study. Whatever your style may be, our vibrant global Online Learner Community and our Astutis Virtual Academy are here to support you.
6. Educate Yourself and Push Society Forward
As society continues to heal and leave COVID-19 in its past, the importance of health and safety in the workplace has never been higher. COVID may have ripped up the rule book, but NEBOSH has engineered a new one. It's time to ensure everyone does their bit to improve society's standard by being the standard!
The NEBOSH Diploma has re-defined what it means to be safe in the workplace. Not only will the qualification skyrocket your potential, but also society's potential. The course helps to establish a proactive health and safety culture in businesses worldwide that combat negativity and regressive attitudes towards health, safety and wellbeing.
Final Takeaways:
The NEBOSH Diploma is ideal for companies looking to upskill their staff or for individuals looking to transition into managerial or supervisory roles. It is ideal for those who have passed the NEBOSH General Certificate.
There are five innovative ways to study the NEBOSH Diploma with Astutis, each tailored to mould the learning around the learners' requirements.
Companies that upskill their staff through the Diploma will establish a progressive health and safety culture that can redefine safety standards and communication in your business.
Find out more about the NEBOSH Diploma by accessing the course page through the button below!


Related Blogs @Model.Properties.HeaderType>
Workplace Day of Remembrance: Reflecting on Safety and its Crucial Role

On Tuesday, 12 December 2023, workplaces around the globe will pause to observe the Workplace Day of Remembrance — a solemn occasion dedicated to honouring those who have lost their lives or suffered injuries in the line of duty. This day serves as a poignant reminder of the importance of prioritising health and safety in every workplace.

NEBOSH Level 6 Diploma | The Ultimate Astutis Guide

Discover everything you can ever need to know concerning the NEBOSH Diploma with this essential Astutis one-stop guide. Read more here.

CPR and First Aid: The Ultimate Astutis Guide

Protect your workforce with this guide on all things first aid and CPR! Read more here.

Why Your Organisation Needs an Environmental Manager

Enock Ebbah, Astutis' prized sustainability expert, discusses the benefits of having an environmental manager to an organisation. Find out more here.

How To Pass The NEBOSH National General Certificate

Learn how to master the NEBOSH National General Certificate assessments with our comprehensive guide!

The Ultimate Eco-Friendly Office Checklist

Discover how your can turn your office into a sustainable powerhouse with the ultimate Astutis checklist.
Case Studies
Real Life Stories
Find out how learners look back on their training with Astutis. Our case studies give our learners, both individual and corporate, a platform to share their Astutis experience. Discover how training with Astutis has helped past learners and delegates make the world a safer place, one course at a time.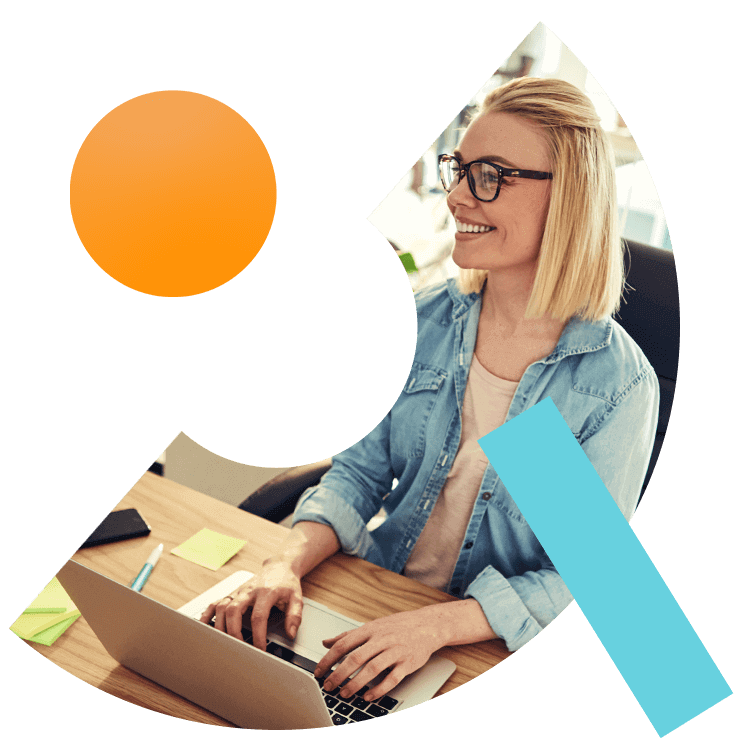 What People Say
Hear What Our Learners Have To Say
We're always there for our customers. 98% of our learners rated their overall experience as good or outstanding. We will always pride ourselves on our customer service. But don't take our word for it, here is what our customers have to say
"The training was engaging and lots of helpful information on the exam and risk assessment, with additional webinars close to the exam date. Great learning methods and good notes and references to use for future reference"

Martin

05.12.2023

"As described above the material is very useful and the team approachable and professional"

Martin

05.12.2023

"Very informative course, perfectly timed with a knowledgeable host."

Christian

29.11.2023

"Please see previous comment."

Christian

29.11.2023

"It was a really great learning experience, very professional staff, training resources, webinars. The overall experience was really great and smooth!"

Muhamed

14.11.2023

"The overall learning experience was great, professional and smooth to me!"

Muhamed

14.11.2023

"great course, great tutor, explained things well"

01.11.2023

"very informative and gave me the knowledge i needed to pass my exams"

01.11.2023

"Excellent course, packed with information and engaging content. I recommend to anyone considering their IEMA qualification!"

24.10.2023

"Excellent course, packed with information and engaging content. I recommend to anyone considering their IEMA qualification!"

24.10.2023