Ways to Take an IOSH Course
If you've decided to take an IOSH course but need some guidance on which is the best learning method, this post will cover the key factors to consider.
January 2019
Having decided that you or your staff need to take an IOSH Course, the first step will have been deciding which of the many courses on offer is right. Once the course has been selected then the next step is working out exactly how you/your workforce would like to achieve the IOSH Certificate.
There are a two main ways to take your IOSH Course: online and class-based. This blog is going to look at both methods in more detail.
Online Learning
Often referred to as 'e-learning', online learning is the option that provides the most flexibility in how you learn. Online courses can be taken whenever and wherever is preferred, providing full control of your own learning experience. However, because of this it does require a certain level of self-motivation and organisation, as you will be responsible for making sure you complete the required work.
Key Factors for Choosing IOSH Online Learning
There are a number of important things to look at when choosing an online learning IOSH Course. Some of these include:
Level of support that is provided alongside basic course materials
Length of time that you have to complete the course
Functionality available on the online course; for example are there additional learning resources within the course and the type of multimedia used
Classroom Learning
Classroom courses are the most traditional style of learning, with a group of students being guided through the IOSH course material by a tutor. Classroom courses will be held at a set time and place, with a specified number of students. The tutor leading them should be a well-qualified health and safety trainer ideally with experience as a professional, making them able to pass on a wealth of information and real life examples.
When choosing to attend an IOSH classroom course it is important to commit to attending every day of the course, as vital information will be given each day. Classroom learning means you have to take some time off work so whether this will be practical is an important point to consider.
Features of a classroom course
Many people find learning in a classroom environment very rewarding because of the opportunity for interaction. Ideas are able to be shared amongst students more easily, allowing for detailed discussion and debates. This learning environment also provides the opportunity to hear viewpoints that you may otherwise have not considered.
Another popular reason for choosing the classroom learning method is the structured timeframe dedicated to completing the course; so for example you attend the IOSH Managing Safely course over 3 days and take the short test on the last day and the course is complete with only the workplace health and safety assignment to complete within 2 weeks.
Classroom Training for Companies
Key Factors for Choosing IOSH Class-based Learning
There are a few important facts to consider when selecting the right classroom based IOSH Course for you. These are:
IOSH tutor(s)' professional experience and qualifications
Number of learners typically on the IOSH course. The ideal is to have enough for effective interaction but not too many to limit everyone's chance to contribute
Format of a typical training day
Making Your Decision
A good way of helping to make your choice of learning method is to ask to see an example of the IOSH course you or your staff are considering taking. This should give a good idea of whether the learning method you are considering will be a good fit. This could be in the form of an online demo, a sample of the course materials or a brief profile of the tutor that will be leading a classroom course. Looking at material such as this will help to give a feel for the course show, insight into the learning method and most importantly whether your/your staff can achieve your objectives of successfully completing the course and using it back in the workplace.
Most people will already have a general idea of which learning style will be the best fit for them or their company before selecting a course. Despite this, it is always useful to assess the full pros and cons of each method to ensure that the one you choose will give the best chance of success and provide the best long-term retention and application of this new knowledge.
Click here to find out why an IOSH certification may be beneficial for your staff.
Why not find out more about the most popular IOSH course, IOSH Managing Safely.
Related Blogs @Model.Properties.HeaderType>
23 Reasons to Study With Astutis in 2023: Part Two

Complete your understanding of the 23 reasons why we are the industry-standard health, safety and environmental training provider in 2023. Read more here!

IEMA Foundation Certificate in Environmental Management: Learner Diaries #3

Read the final instalment in the trilogy of blogs that document a successful venture into the IEMA Foundation Certificate in Environmental Management course. Read more here.

23 Reasons to Study With Astutis in 2023: Part One

In this first instalment, we unpack why you should choose to train with Astutis in 2023. We detail 23 reasons, because, well it's 2023! Discover the first eleven reasons here! Read more now.

IEMA Foundation Certificate in Environmental Management: Learner Diaries #2

Toby's IEMA Foundation Certificate Learner Diary returns with Part Two. In this instalment he covers Elements 4-6, sharing how he managed to pass first time. Read more here.

A Year In-Review: 2022 and Its Effects on Astutis and the Health, Safety and Environmental Industry

Astutis, Managing Director, Steve Terry looks back on the events of 2022 and invites us all to be optimistic as we head towards 2023. Read more here.

How To Maximise Your Virtual Training Experience

Astutis Technical Director, Brenig Moore investigates the world of virtual training, using research and studies to underline the very best practices afforded by virtual training. Read more here.
Case Studies
Real Life Stories
Find out how learners look back on their training with Astutis. Our case studies give our learners, both individual and corporate, a platform to share their Astutis experience. Discover how training with Astutis has helped past learners and delegates make the world a safer place, one course at a time.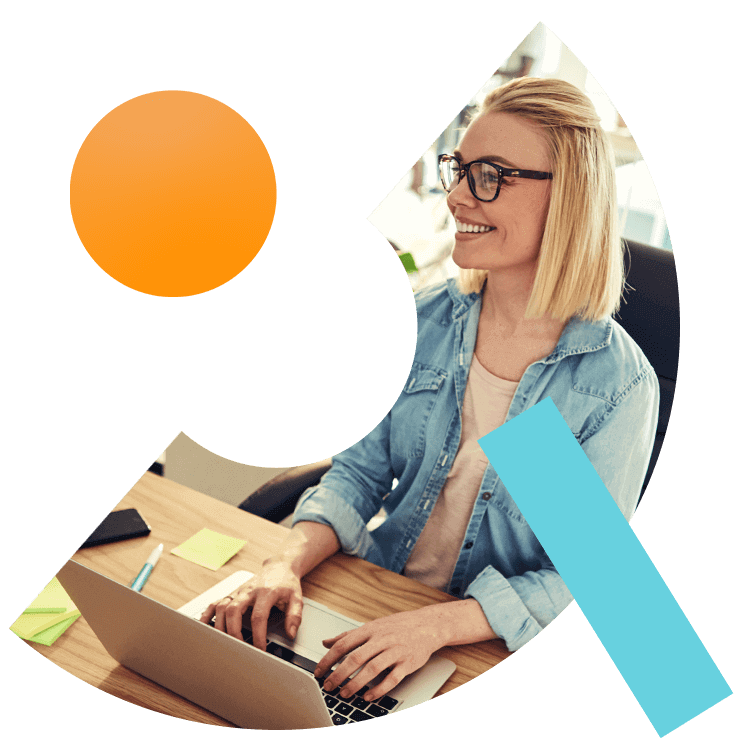 What People Say
Hear What Our Learners Have To Say
We're always there for our customers. 98% of our learners rated their overall experience as good or outstanding. We will always pride ourselves on our customer service. But don't take our word for it, here is what our customers have to say
"From start to finish the service Astutis have provided has been 5 star. Following the amazing experience I have referred multiple colleagues to complete training with Astutis. Great course, great support and great customer service"

Stuart

03.02.2023

"I really enjoyed studying Nebosh with Astutis. I had tried to complete the Nebosh Qualification previously but Astutis made it easier to learn and provided great training resources and support."

Stuart

03.02.2023

"Great customer focus, as usual!"

Gary

01.02.2023

"Excellent course, thank you"

Gary

01.02.2023

"Ever since I started with Astitus in 2018 I have completed two qualifications with them and they have always been quick to respond to queries, they have convenient payment options since I'm based in south Africa, I don't always afford to pay cash due to exchange rates. Hilary is super helpful she will communicate new courses and assist with information and enrolment. If it were possible to do my MSc with them, I would have enrolled with them"

Philiswa Sister

01.02.2023

"The course is very informative and outlines useful information that i will apply on my everyday duties"

Philiswa Sister

01.02.2023

"Course content was good though the on boarding was an issue with sone to and fro to sort wasting time."

26.01.2023

"Content aligned to all learning styles and relevant to risk professionals especially h and s a worthwhile bit of cpd"

26.01.2023

"Astutis advisor training course enrolled me quickly on my course. The course was well detailed, well organised and easy access to the platform for my study."

Saito

26.01.2023

"Good course and well presented. The content is easy to understand with options to listen or read. Videos and flowcharts describe well the content for a better understanding."

Saito

26.01.2023