What is IOSH Managing Safely?
Discover more about the IOSH Managing Safely course by reading our updated blog.
August 2018
This blog was updated in March 2023 to reflect the latest course changes and updates.
Health and Safety management is something that affects every business, no matter the size or industry. All workers have a right to work in an environment where risks to their health and safety are kept to a minimum and one of the best ways of ensuring this in a business is to make managers and team leaders aware of their responsibilities.
The IOSH Managing Safely is a basic risk management health and safety qualification, offering management/supervisory staff an understanding of the practical solutions required for a productive and safe workforce.
Ensuring the health and safety of the workforce is an integral part of a manager's role and allows productivity to be maximised through reducing the disruption caused by accidents and sickness.
As a widely recognised accredited certificate, the IOSH Managing Safely course provides managers with the foundation of knowledge to manage their workforce effectively while also ensuring employees' health and safety is prioritised.
What Does IOSH Managing Safely Cover?
The course itself is split into two areas of study: a taught module and a work-based assignment, allowing managers to gain the foundation of knowledge and then demonstrate this knowledge in a practical assignment.
The IOSH Managing Safely Certificate course covers a total of eight topics which include:
Introducing Managing Safely – Managers will gain a basic understanding of what is meant by 'Health and Safety' as well as a manager's responsibilities and accountabilities.
Investigating Accidents and Incidents – This covers the difference between accidents and near misses, how to respond to an accident and the correct accident investigation process.
Assessing Risk – This section will demonstrate the correct risk assessment process and sensible risk management.
Controlling Risk – Here, the legal framework for risk management, required levels of control and Safe Systems of Work (SSW) are covered in detail.
Understanding Managers' Responsibilities – A crucial part of the course which covers health and safety law, the enforcement of health and safety and the plan, do, check, act methodology.
Common Hazards – This section will cover the most common hazards in the workplace including electricity, slips, trips and falls, working at height and aggression, bullying and violence as well as many more.
Measuring Performance – The last section of the course allows managers to gain insight into active and reactive health and safety monitoring and health and safety auditing so they are able to understand where improvement can be made within the company.
ASTUTIS EXCLUSIVE BONUS MODULE: Human Factors – Identifies organisation and individual factors and how to promote a health and safety culture within a business, as well as understanding the human failures and violations which can cause risks and accidents.
Upon completion of the course, managers and supervisors will have a full understanding of their responsibilities for safety in the workplace, so they will be able to recognise common workplace hazards, evaluate and reduce risk, by applying risk control methodology.
Furthermore, knowledge will be gained in understanding the requirements of HSE legislation, how to undertake structured risk assessments, recognise ways to measure and improve health and safety.
Why Should I Take the IOSH Managing Safely Course?
The IOSH Managing Safely course has many benefits for employers yearning to upskill their workforce. These include;
Improved Reputation

: Organisations with a strict approach and attitude to health and safety receive more consumer trust. Naturally, consumers will be more comfortable and interested if a business is safer.

Legal Compliance

: The IOSH Managing Safely course gifts organisations with enhanced employee safety and legal compliance.

Staff Development

: Employees who pass the IOSH Managing Safely can become proactive leaders within your organisation, helping to embed safer practices and cultures.

Risk Prevention

: Risks materialise in every workplace; the key is understanding how to minimise their probability and impact. The IOSH Managing Safely is the first step to establishing a risk management programme.

Increased Productivity

: If the workplace is safer, employees will require fewer days off sick, resulting in higher production. The IOSH Managing Safely course will also advise managers and supervisors on the best practices surrounding employee sick days so they implement the best system in your organisation.
Who Can Take this IOSH Course?
The IOSH Managing Safely course is available for anyone to take. It lacks formal entry requirements, meaning the scope of who can take the course is limitless. Based on the learning objectives, we advise learners to possess managerial or supervisory roles to maximise all the knowledge they take from the course.
No prior course certifications are required, making the course accessible to all. However, if you aren't yet in a managerial or supervisory role or have staff looking to take that step up, look at the IOSH Working Safely course.
The IOSH Working Safely course is the ideal first step before engaging with the IOSH Managing Safely. Whereas the Managing Safely course instructs on effective management strategies, the Working Safely course provides essential practical and theory-based advice on working safely in the workplace.
How Is this IOSH Course Assessed?
There is a multiple choice test and a workplace risk assessment project at the end of the course.
The latest assessment information, can also be found at Astutis' Exam Hub section for the IOSH Managing Safely product here.
How Long Does this IOSH Course Take to Complete?
The length of time required to complete the IOSH Managing Safely course will depend on the type of learning method chosen for the person(s) taking the course.
These are the different ways you can take the course :
Are There Any Entry Requirements?
Anyone in a management or supervisory role can take the IOSH Managing Safely course. There are no minimum qualifications or experience required. However, as the content has a strong focus around managing safely and a manager's responsibilities, we would recommend that only managers and supervisors take this course.
Find more information on the IOSH Managing Safely course by clicking the button below.
Related Blogs @Model.Properties.HeaderType>
NEBOSH Level 6 Diploma | The Ultimate Astutis Guide

Discover everything you can ever need to know concerning the NEBOSH Diploma with this essential Astutis one-stop guide. Read more here.

CPR and First Aid: The Ultimate Astutis Guide

Protect your workforce with this guide on all things first aid and CPR! Read more here.

Why Your Organisation Needs an Environmental Manager

Enock Ebbah, Astutis' prized sustainability expert, discusses the benefits of having an environmental manager to an organisation. Find out more here.

How To Pass The NEBOSH National General Certificate

Learn how to master the NEBOSH National General Certificate assessments with our comprehensive guide!

The Ultimate Eco-Friendly Office Checklist

Discover how your can turn your office into a sustainable powerhouse with the ultimate Astutis checklist.

Evaluating and Addressing Risk Factors for Musculoskeletal Disorders in Retail

Discover the most common workplace injuries in the retail industry and why we believe the NEBOSH General Certificate is the best defence!
Case Studies
Real Life Stories
Find out how learners look back on their training with Astutis. Our case studies give our learners, both individual and corporate, a platform to share their Astutis experience. Discover how training with Astutis has helped past learners and delegates make the world a safer place, one course at a time.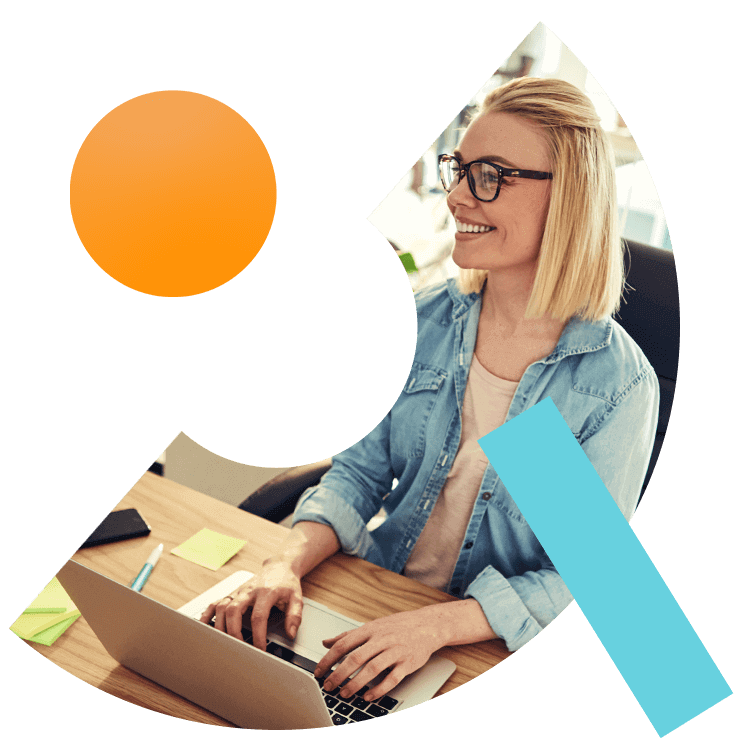 What People Say
Hear What Our Learners Have To Say
We're always there for our customers. 98% of our learners rated their overall experience as good or outstanding. We will always pride ourselves on our customer service. But don't take our word for it, here is what our customers have to say
"The training was engaging and lots of helpful information on the exam and risk assessment, with additional webinars close to the exam date. Great learning methods and good notes and references to use for future reference"

Martin

05.12.2023

"As described above the material is very useful and the team approachable and professional"

Martin

05.12.2023

"Very informative course, perfectly timed with a knowledgeable host."

Christian

29.11.2023

"Please see previous comment."

Christian

29.11.2023

"It was a really great learning experience, very professional staff, training resources, webinars. The overall experience was really great and smooth!"

Muhamed

14.11.2023

"The overall learning experience was great, professional and smooth to me!"

Muhamed

14.11.2023

"great course, great tutor, explained things well"

01.11.2023

"very informative and gave me the knowledge i needed to pass my exams"

01.11.2023

"Excellent course, packed with information and engaging content. I recommend to anyone considering their IEMA qualification!"

24.10.2023

"Excellent course, packed with information and engaging content. I recommend to anyone considering their IEMA qualification!"

24.10.2023