What Is IOSH?
IOSH is a leading health and safety membership organisation and Chartered body. Find out more about IOSH and the training provided.
August 2018
IOSH is the world's largest chartered health and safety organisation, boasting 44,000 members across 100 different countries.

The body itself is a British based institute founded in 1945. It was setup in a bid to promote health and safety standards and does just that through a combination of methods.
What does IOSH stand for?
IOSH stands for The Institution of Occupational Safety and Health - a leading health and safety membership organisation and Chartered body. IOSH lead the way when it comes to health and safety practices in the workplace with over 100,000 health and safety professionals looking to become IOSH qualified every year.
In the first instance, the establishment provides health and safety courses for employees of all levels and sectors, no matter their location, to help businesses improve their health and safety culture. Qualified IOSH members are supported in efforts to improve work place processes, all whilst the IOSH lobbies governments and helps to shape relevant health and safety policy.
The IOSH code of conduct is held up as the bible when it comes to facilitating a 'safer and healthier world of work'.
What Is IOSH Training?
IOSH provides health and safety training courses for all levels, as well as sector specific equivalents. While core content remains largely consistent, the certificate a learner takes depends on their level of responsibility. Which means all IOSH training courses encompass both theory and practical learning.
At a top level, learners will be asked to identify risks in a similar way to the hazard perception segment of a driving test. In this case however the dangers will be biological, environmental or physical in nature. They'll be asking to assess the potential health and safety challenges in their workplace against an outlined scoring system.
IOSH courses also provide information on procedures to help keep those around them safe all of which contribute to the ongoing protection of the workforce – these include:
regular inspections
clear signage
emergency drills.
On completion passers achieve an internationally recognised health and safety qualification.
IOSH Working Safely
IOSH Working Safely is aimed at all workers and provides a basic guide to health and safety in the workplace. It gives learners an awareness of hazard and risk and how their everyday behaviours contributes to the health and safety of others.
This IOSH course can be completed in a single day. This option is the go-to for staff in any health and safety or physical role and is comparative to a level 1 award for health and safety in a construction environment.
The assessment takes the form of ten multiple choice questions and three hazard spotting exercises, amounting to 30 minutes in total.
Please note the IOSH Working Safely health and safety course may also be completed online with 4-8 hours' worth of learning. Discover more about the IOSH Working Safely course and the options available to you,
IOSH Managing Safely
IOSH Managing Safely is for those with management or supervisory responsibilities and is designed to help them tackle the health and safety issues they're accountable for.
It's a 3-day course with a 45-minute exam made-up of 25 questions. Learners must also complete a further risk assessment project which should be completed within the following fortnight.
On completion, it is hoped managers will have garnered the requisite knowledge and confidence to implement positive changes to their working environment.
Please note IOSH Managing Safely may be completed online with 16-32 hours' worth of learning. Many providers will also be happy to set up multiple licenses for entire workforce to take the qualification, and work with you to set goals and time frames to ensure all members of staff pass. Discover more about the IOSH Managing Safely course and the options available to you.
In addition to IOSH Working Safely and Managing Safely, the institution delivers sector specific training – including the likes of IOSH Managing Safely in Aviation and IOSH Managing Safely in Construction.
IOSH courses themselves are delivered by recognised providers, of which Astutis is one and we are proud train thousands of employees every year.
For convenience, training can be delivered at a centre or in your own place of work. Those who prefer online learning are also catered for, with immediate access to course material merely a few clicks away.
Pricing will vary depending on the provider and your preferred method of learning.
Certificates
Those who successfully complete an IOSH training course will be presented with a certificate within two months. The certification is valid for life and is evidence that the individual – and by extension their employing business – are taking health and safety seriously.
IOSH Membership
These are the IOSH membership categories. To move to another category of membership it will depend on your experience, qualifications and your goals:
Affiliate Member
Associate Member
Technician Member
Graduate Member
Chartered Member
Chartered Fellow
Wondering what the different membership levels mean? find out what they mean and more here
Long-Term
Anyone who becomes an IOSH member is granted access to the likes of conferences, exhibitions, networking events, online forums and a telephone helpline – all with a view to promoting universal health and safety in the work place. Refreshingly, advice and encouragement are readily available for all who seek it.
On a broader scale, IOSH are known for far more than their training courses. Members are revered for organising high-profile campaigns that shed light on issues relating to safety in the workplace. In recent years efforts have been made to draw attention to potential causes of cancer, as well as the debilitating effects of dust.
Such movements often lead to the IOSH petitioning governments from all corners of the globe. Interestingly, those in power are typically receptive, calling upon members to advise or commission research on their behalf.
The Institution of Occupational Safety and Hazards is in summary, a hugely significant body and one fundamental to the upholding of health and safety standards all over the world. Without it, you could argue many of us would be far more vulnerable to workplace accidents.
To view our full range of IOSH courses click the button below!
Related Blogs @Model.Properties.HeaderType>
An Introduction To Everything You Need To Know About Sustainability

We hear about sustainability all the time, let's take a step back and remind ourselves why it is so important.

What is Net Zero and How Do We Get There?

Uncover the importance of Net Zero and discover how each us can achieve their own version of Net Zero. Find out this and more in the latest blog by Astutis Managing Director, Steve Terry.

Discussing a strategic approach to the climate crisis: An introduction to the revolutionary IEMA Pathways to Net Zero

Discover how a decarbonisation plan could radically improve the environmental impact of your business with the IEMA Pathways to Net Zero course.

The Astutis Guide to Environmental Management Jobs

Curious about the career prosects in the environmental management sector? This blog will identify three amazing jobs that could be ideal for you!

Earth Day: The Most Important Day of 2022

Discover the history and importance of Earth Day 2022!

What is the IEMA Certificate for Environmental Management?

Uncover everything you need to know regarding the IEMA Certificate in Environmental Management. Explore course topics, benefits of studying the course and course difficulty level in Astutis' blog here.
Case Studies
Real Life Stories
Find out how learners look back on their training with Astutis. Our case studies give our learners, both individual and corporate, a platform to share their Astutis experience. Discover how training with Astutis has helped past learners and delegates make the world a safer place, one course at a time.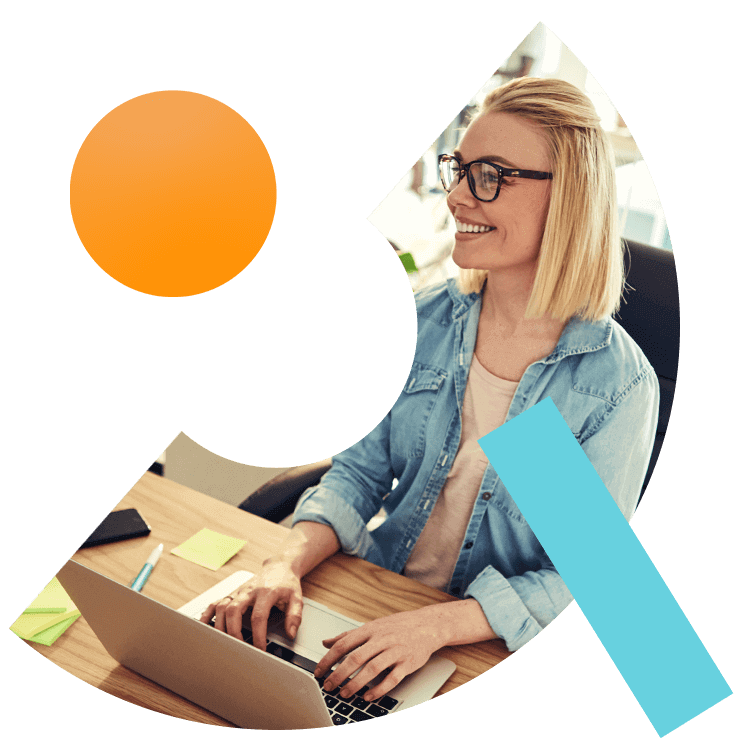 What People Say
Hear What Our Learners Have To Say
We're always there for our customers. 98% of our learners rated their overall experience as good or outstanding. We will always pride ourselves on our customer service. But don't take our word for it, here is what our customers have to say
"The course was informative and well presented with plenty of interactive opportunity rather than just a power point presentaation with the tutor reading the pages to you like some training providers."

Alan

26.05.2022

"Thoroughly enjoyed the day."

Alan

26.05.2022

"Service within the speed of sound. Very helpful and recommend what is necessary. Knowledge is key. Treating you with the greatest respect and make you feel part of the family. I will recommend anyone, anytime"

Pearl Fiona

18.05.2022

"Very informative and tons of information available. Assisting when needed and value for the price. Loved the videos as you can relate it to your own workplace. What you learn, you can make the difference in your own workplace"

Pearl Fiona

18.05.2022

"Excellent service, very helpful weather it be via email or on the website chats, quick response!"

18.05.2022

"The contents in the course is very detailed and knowledgeable, links to videos for more understanding per section is of great value especially for distance learning."

18.05.2022

"Yes, definitely, and I will propose to other friends or colleagues who ever want or have this similar training service!"

xie

12.05.2022

"Nice and wonderful, best practice and choice"

xie

12.05.2022

"Service is very professional, quick response to queries at any time... Always here to help.. I see a good coordination between the team. Thanks. Keep it up"

Jean Francois Stephan

12.05.2022

"Course is well désigned and vert user friendly."

Jean Francois Stephan

12.05.2022