7 Health and Safety Key Performance Indicators (KPIs) Every Department Should Track
To move forward and ensure companies remain health and safety compliant, a successful business must have a strong safety culture. This blog will underline several key performance indicators (KPIs) to track specific objectives, to help monitor health and safety culture and performance.

August 2017
This blog was updated August 2023.
At the heart of a successful business lies a strong safety culture. Just like other areas of operations, a successful company makes use of the data available to continuously improve their standards in health and safety.

A strong safety culture is achieved by following a definitive checklist of indicators to measure performance. This blog will underline several key performance indicators (KPIs) to track specific objectives, to help monitor health and safety culture and performance.
Key performance indicators
KPI's are a valuable way of monitoring lagging or leading performance. Tracking them is an integral part of any Safety Manager role.
While lagging indicators can be used to track incidents that have occurred (past data) and assist in sourcing the root of the problem, leading indicators are more predictive by nature. They help companies address and prevent potential issues and incidents from occurring in the first place.
What are Health and Safety KPIs?
Health and Safety KPIs are quantifiable measures used to evaluate an organisation's performance in terms of maintaining a safe and healthy workplace. These indicators help track and assess various aspects of occupational health and safety, allowing organisations to identify areas of concern, set goals, and drive continuous improvement. They generally revolve around monitoring incidents, compliance, training, risk assessments, and other key factors related to employee well-being.
Characteristics of a good Health and Safety performance KPIs
A good performance indicator is part of the 'SMART' Goal KPI tool:
Specific – it should be clear what is being measured
Measurable – it should be measurable against set standards
Achievable – target a realistic/achievable goal
Relevant – it should offer insight into overall safety performance
Timely – KPI's should follow a set timeframe.
Like other business units, Health and Safety departments are no exception to tracking key metrics that show performance.

While you may not report any accidents, this doesn't necessarily mean you can become complacent and assume that your safety operations are effective. Developing reliable health and safety metrics will largely depend on your goals and what you want to accomplish. Effectively measuring health and safety KPI's will help you on your way to achieving a robust safety culture.

We've put together a list of 7 essential metrics you should be tracking in your business.
1. Reported Accidents/Incidents
This first point should be taken as a given – a lagging indicator in its most obvious form. However, it really does provide the health and safety department with a high-level benchmark. It is required by law for work-related accidents resulting in a 'reportable' injury, for most UK workplaces under RIDDOR* rules.

*We will look into RIDDOR later on in this blog.
2. Reporting Near Misses
As already mentioned, a hugely misrepresented area for many organisations is the reporting 'near-miss incidents. Effectively reporting near misses and reviewing the mitigating strategies that ensue means that organisations can go a long way to preventing potential disasters. But how will anyone know of the success in this area if it's not being tracked?

Tracking near misses involves employee participation. Ensure the proper reporting channels are in place to give near-miss incidents the same level of priority as actual incidents. Remember to encourage employees to feedback without fear of punitive action actively.

3. Safety Audits and Inspections
Are you keeping track of the number of audits and inspections undertaken across the business on a monthly/quarterly/annual basis?

Routine auditing of work processes is an essential part of due diligence ahead of starting a job. Keep count of completed audits and inspections and note who meets them to help you keep track of changes in standards.

The main differences between Inspections and Audits can be found here.
4. Corrective Actions
While fixing issues is advisable, it's not enough to fix them and not report them.

Identifying, fixing and tracking problems will help you to identify patterns arising within the workplace from similar incidents. It will also assist in resolving similar issues more efficiently and help hold employees accountable for the part their actions played in a given situation.
5. Employee Training
Get it right! The relevant health and safety training for all staff, at all levels, within any organisation, is paramount to establishing a good practice. An overview to the available NEBOSH heath and safety training courses available can be found by clicking this link

Ensuring that employees are aware of all your company's procedures and policies is essential for creating a safety culture and raising engagement levels.

Keeping track of employee training records is vital to keeping you compliant and demonstrates a proactive approach to company-wide health and safety efforts. Training certificates must not expire for many businesses, so this key metric cannot be overlooked!

Discover more on the importance of involving both employees and employers in managing and improving organisational safety here.
6. Let's not forget the 'H'
More and more, we see the re-introduction of the 'Health' element of health and safety programmes, which have historically overlooked this critical area.
While seemingly a new buzzword, employee well-being is a hugely important area of any corporate health and safety strategy. But which metrics should you track here?

Consider absence rates and any changes therein. Calculate days lost due to ill-health and determine the amount paid in sick leave and temporary staffing. Presenteeism (the lost productivity from an employee working when ill and performing below standard) should also be measured.

The Sainsbury Centre concluded that the cost of presenteeism to a UK business is likely to be 1.8 times as important as absenteeism. Employers should expect 1 in 6 of their workforce to be adversely affected by depression, anxiety or other mental health conditions.
7. Spend
No different to any other department, you will need to track your spending in health and safety on the various initiatives outlined above to report back to superiors and ultimately improve the 'bottom line'.
The feedback arising from key OHS metrics will help in motivating leaders and are crucial to maintaining sound management systems.

The importance of health and safety in the workplace, its effects on your employees' health and a guide of the various types of reportable incidents can be found below.
However, there aren't only 7 KPIs you should be measuring, view our 5 additional KPIs
Protect your staff, upskill yourself and have an impact in the health and safety industry with our NEBOSH General Certificate. Click the button below to find out more!
Related Blogs @Model.Properties.HeaderType>
NEBOSH Level 6 Diploma | The Ultimate Astutis Guide

Discover everything you can ever need to know concerning the NEBOSH Diploma with this essential Astutis one-stop guide. Read more here.

CPR and First Aid: The Ultimate Astutis Guide

Protect your workforce with this guide on all things first aid and CPR! Read more here.

Why Your Organisation Needs an Environmental Manager

Enock Ebbah, Astutis' prized sustainability expert, discusses the benefits of having an environmental manager to an organisation. Find out more here.

How To Pass The NEBOSH National General Certificate

Learn how to master the NEBOSH National General Certificate assessments with our comprehensive guide!

The Ultimate Eco-Friendly Office Checklist

Discover how your can turn your office into a sustainable powerhouse with the ultimate Astutis checklist.

Evaluating and Addressing Risk Factors for Musculoskeletal Disorders in Retail

Discover the most common workplace injuries in the retail industry and why we believe the NEBOSH General Certificate is the best defence!
Case Studies
Real Life Stories
Find out how learners look back on their training with Astutis. Our case studies give our learners, both individual and corporate, a platform to share their Astutis experience. Discover how training with Astutis has helped past learners and delegates make the world a safer place, one course at a time.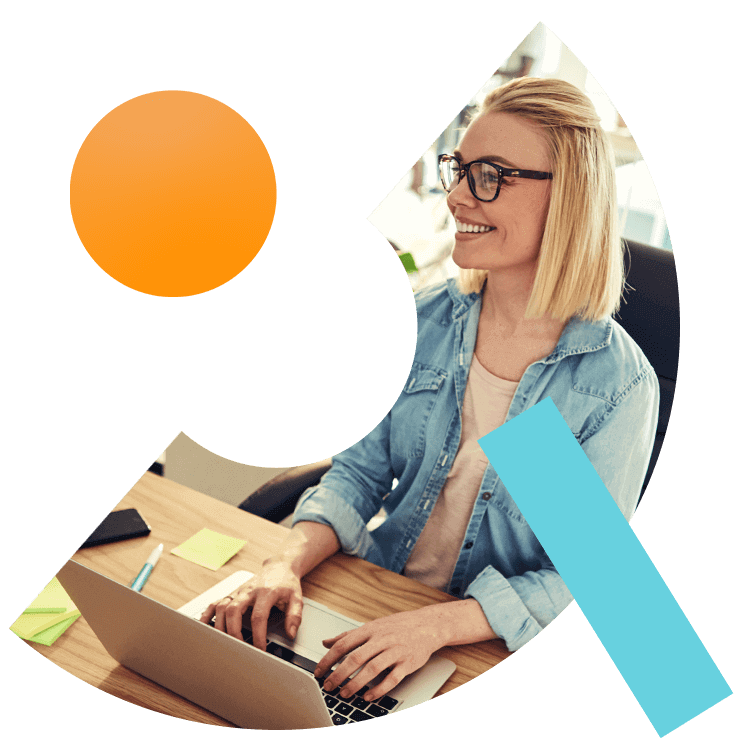 What People Say
Hear What Our Learners Have To Say
We're always there for our customers. 98% of our learners rated their overall experience as good or outstanding. We will always pride ourselves on our customer service. But don't take our word for it, here is what our customers have to say
"The training was engaging and lots of helpful information on the exam and risk assessment, with additional webinars close to the exam date. Great learning methods and good notes and references to use for future reference"

Martin

05.12.2023

"As described above the material is very useful and the team approachable and professional"

Martin

05.12.2023

"Very informative course, perfectly timed with a knowledgeable host."

Christian

29.11.2023

"Please see previous comment."

Christian

29.11.2023

"It was a really great learning experience, very professional staff, training resources, webinars. The overall experience was really great and smooth!"

Muhamed

14.11.2023

"The overall learning experience was great, professional and smooth to me!"

Muhamed

14.11.2023

"great course, great tutor, explained things well"

01.11.2023

"very informative and gave me the knowledge i needed to pass my exams"

01.11.2023

"Excellent course, packed with information and engaging content. I recommend to anyone considering their IEMA qualification!"

24.10.2023

"Excellent course, packed with information and engaging content. I recommend to anyone considering their IEMA qualification!"

24.10.2023