11 Tips on Worker Involvement in Safety & Health (WISH)
April 2017
Worker involvement in safety and health (WISH) is a two-way process of collaboration whereby both employers and employees work together to spot, solve and own health and safety problems for the improvement of organisational safety and employee health as a whole.

Supplementary to competent health and safety leadership, access to the right advice and hard skills training, worker involvement plays an integral role in effective organisational safety and health management. Such collaborative working can lead 'buy-in' and in turn, increased productivity, profitability and workforce loyalty levels, with research revealing that worker representation and consultation play a significant part in improving safety and health at work. ISO 45001 further emphasises the importance of consultation and worker participation.
Benefits of worker involvement
A workforce that feels valued and involved in the decision-making process plays an integral role in a high-performing workplace. Empowerment, up-skilling and involvement in making decisions reveals a commitment to worker safety, health and wellbeing.
Other benefits include:
Lower accident rate
More positive health and safety climate
Increased awareness of risk
Better control of risk
Barriers to engagement
However, for many, the subject of health and safety can be perceived as complex and off-putting, with key legislation, regulations and requirements difficult to understand. A general awareness of the role of HSE can be low, and often associated with enforcement rather than prevention in many organisations.
Barriers to engagement (most arise from lack of application of soft skills):
Fear
Respect
Age/experience
Terminology
Transient workforce
Lack of understanding and awareness of the meaning of health and safety
A perceived complexity of health and safety legislation and regulations
Remote/peripatetic workers
Cultural attitude in the workplace - value attached to involvement in health and safety and belief that the implementation of health and safety is costly (in terms of both time and resources)
A general belief that good health and safety practices prevent quick and efficient working
No desire to engage by all parties
People failing to recognise what they are good at
Managers not aware of the benefits - issues relating to the time and cost incurred through the implementation of good practice
Staff often seen as a number
Managers often under too much pressure to use soft skills (easier to give out orders)
11 Tips on engaging workers
Rome wasn't built in a day – like any new business process, engaging workers will take time. While you can expect to achieve some results in the short term, many organisations report that it can take up to 5 years to embed a new process.
Refine and re-define - worker involvement in health and safety should be viewed as a continuing process and never to be considered 'complete'. Organisational safety should continually seek to evolve and adapt to environmental as well as technological factors.
Take a top down approach – senior directors, managers and supervisors should lead by example. If there is visible support for a 'worker involvement culture', the job of adoption and positive 'buy-in' will be made easier. Key addresses at meetings, dissemination of messages, instructing managers and making the subject a boardroom issue will all serve to reinforce a lead from the top approach which will serve to permeate operations.
Communicate – explain the key objectives in a clear and consistent manner. Use terminology that workers will understand and be receptive too. Explain the importance of involving your workforce in matters of occupational health and safety and the potential outcomes of buy-in. Analogies, workplace scenario development and key statistical data can help reinforce your message.
Account for opinions – arrange an employee opinion survey. Act on the results - suggestions/comments/shortfalls. Openness and visibility here will secure you credence as employees see a clear commitment and that you are valuing their involvement and taking their opinions seriously.
Feedback –if you are acting on suggestions, make sure that you provide the employee who offered the suggestion with appropriate feedback. Even if you are unable to act on the suggestion, a response (including credible reasons why) will be valued. An employee's viewpoint should be taken seriously – these are your 'front line' staff after all. Consider a central area for storing these suggestions and their responses that can be accessed by everyone.
Engage – your workforce at all levels in the hierarchy. Use different tactics for the various different groups and possibly even at an individual level – e.g. email might not work on the factory floor or in a warehouse. However, some factories may have adopted 'pc kiosks' for central sources of information (combined processes, holiday forms, emails etc) - however this does heavily rely on a proactive workforce when considering WISH and may need to be supported with reinforcing measures.
Walk the walk – be seen, conduct site walk-abouts and talk to staff. Consider assembling small groups of staff regularly to conduct safety observation walks without seeming like 'big brother'.
Maintain – a system of reporting accidents, near misses, problems or complaints and ensure anonymity. While this can be key in initial engagement efforts, few organisations get this right in the longer term and use it as a valuable tool to shaping organisational health and safety culture.
Allocate - representatives and further ensure that these reps. receive the appropriate training covering the soft skills they will need (eliciting views, presenting a case, feeding back to colleagues) as well as in health and safety. While people are generally reluctant to volunteer as a representative of employee safety, it may be worth having an informal chat with those employees you consider might make good health and safety reps. Look for the appropriate skill set and lend credibility to your efforts. Consider offering inducements and rewards – financial or otherwise.
Ensure - committees have a balance of employee representatives and managers. While leadership from the top is vital, senior management might consider being absent from parts of meetings in the initial stages to ensure that there is no intimidation from speaking up.
Improved communication is essential for promoting WISH. Increased emphasis should be placed on face-to-face methods, avoiding densely written, detailed information that is considered difficult to digest and understand for a large percentage of the workforce.
Opportunities for engagement using soft skills
During annual appraisals
Through recognition
Through praise
Incentives to Involvement
Salary addition/promotion
Time allowed for training and carrying out the responsibilities within working hours
A reduction in the scope of the employee's 'normal' job.
Employee financial incentives
Employer financial incentives – tax breaks attached to investment in health and safety initiatives, grants for courses and training, linking health and safety to insurance premiums (an existing HSE initiative).
Cultural change lies at the heart of any proposals for change and organisations in all sectors need to address the key issues fundamental to an effective WISH strategy. Employers need to continually work with employees and employee representatives to address occupational safety and health issues in the workplace. Workers should be encouraged to become involved in health and safety in their workplaces and offered opportunities to become representatives and furnished with the necessary training and support to be confident in their roles. Furthermore, managers need an appropriate understanding of how to best engage their staff and the associated benefits.
Representatives of employee safety should further be afforded the same rights as union-appointed 'health and safety representatives'. Positive health and safety cultures are ones in which there is trust and workers are encouraged to raise any issues they may have.
When developing your WISH policy, ensure you take the views of shift-workers and part-time workers into account. You may want to take staff to a neighbouring organisation with an effective programme of WISH. Either way, WISH will not happen unless there is a genuine commitment to a 'no-blame' culture.
Want to gain more knowledge of general health and safety? Click the button below to view the NEBOSH General Certificate.
Related Blogs @Model.Properties.HeaderType>
An Introduction To Everything You Need To Know About Sustainability

We hear about sustainability all the time, let's take a step back and remind ourselves why it is so important.

What is Net Zero and How Do We Get There?

Uncover the importance of Net Zero and discover how each us can achieve their own version of Net Zero. Find out this and more in the latest blog by Astutis Managing Director, Steve Terry.

Discussing a strategic approach to the climate crisis: An introduction to the revolutionary IEMA Pathways to Net Zero

Discover how a decarbonisation plan could radically improve the environmental impact of your business with the IEMA Pathways to Net Zero course.

The Astutis Guide to Environmental Management Jobs

Curious about the career prosects in the environmental management sector? This blog will identify three amazing jobs that could be ideal for you!

Earth Day: The Most Important Day of 2022

Discover the history and importance of Earth Day 2022!

What is the IEMA Certificate for Environmental Management?

Uncover everything you need to know regarding the IEMA Certificate in Environmental Management. Explore course topics, benefits of studying the course and course difficulty level in Astutis' blog here.
Case Studies
Real Life Stories
Find out how learners look back on their training with Astutis. Our case studies give our learners, both individual and corporate, a platform to share their Astutis experience. Discover how training with Astutis has helped past learners and delegates make the world a safer place, one course at a time.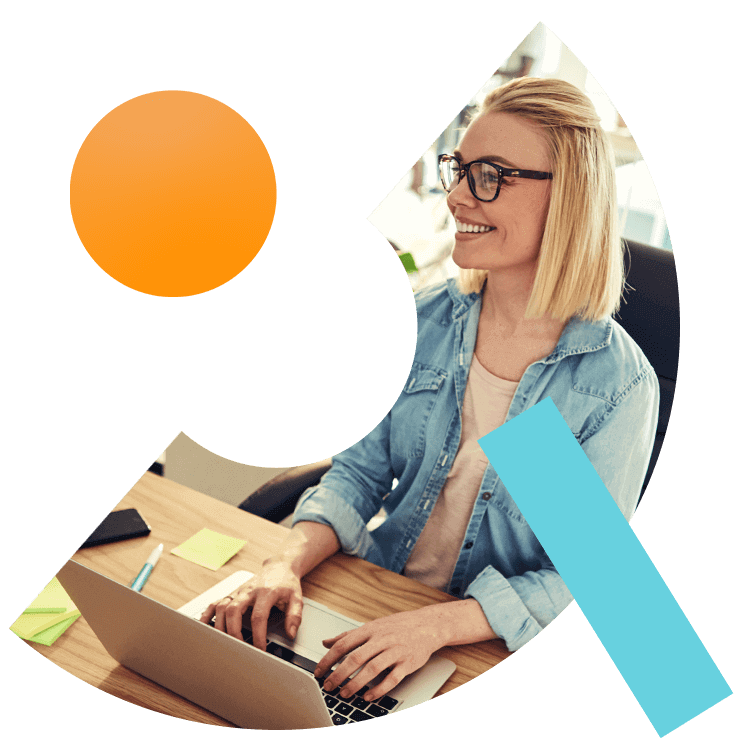 What People Say
Hear What Our Learners Have To Say
We're always there for our customers. 98% of our learners rated their overall experience as good or outstanding. We will always pride ourselves on our customer service. But don't take our word for it, here is what our customers have to say
"The course was informative and well presented with plenty of interactive opportunity rather than just a power point presentaation with the tutor reading the pages to you like some training providers."

Alan

26.05.2022

"Thoroughly enjoyed the day."

Alan

26.05.2022

"Service within the speed of sound. Very helpful and recommend what is necessary. Knowledge is key. Treating you with the greatest respect and make you feel part of the family. I will recommend anyone, anytime"

Pearl Fiona

18.05.2022

"Very informative and tons of information available. Assisting when needed and value for the price. Loved the videos as you can relate it to your own workplace. What you learn, you can make the difference in your own workplace"

Pearl Fiona

18.05.2022

"Excellent service, very helpful weather it be via email or on the website chats, quick response!"

18.05.2022

"The contents in the course is very detailed and knowledgeable, links to videos for more understanding per section is of great value especially for distance learning."

18.05.2022

"Yes, definitely, and I will propose to other friends or colleagues who ever want or have this similar training service!"

xie

12.05.2022

"Nice and wonderful, best practice and choice"

xie

12.05.2022

"Service is very professional, quick response to queries at any time... Always here to help.. I see a good coordination between the team. Thanks. Keep it up"

Jean Francois Stephan

12.05.2022

"Course is well désigned and vert user friendly."

Jean Francois Stephan

12.05.2022