5 Essential Health and Safety KPI's You Should be Measuring
May 2019
Many companies measure health and safety performance, but how do you know that you're measuring the right information to help your company grow? Using up resources on metrics that don't improve your health and safety management system as a whole can actually distract you from the task of ensuring peak performance.

The better your management system gets, the more compliant you'll be with health and safety processes. This means it'll be harder to improve performance. Making sure you're measuring the right things is all part of the journey to great performance, so it's important you get it right.
Common metrics are often divided into reactive (lagging indicators) and proactive (leading indicators). Most companies find it easier to measure reactive data because they already have systems in place to gather this information. These are things like the number of RIDDOR reportable events (UK) or accidents and actions defined by your company.
Proactive measures can be more challenging for organisations to agree on and gather data on, but that doesn't mean they should be ignored. From my experience of working in health and safety for approximately 25 years now, here are 5 KPI's that I consider to be essential to measure.
1. Number of Risk Assessments Reviewed
This should typically be done over 12 months. If the target is high and reviews take place, there is a chance for you to consider any relevant changes that may be needed to the safe systems of work. These changes may require investment to improve working procedures, which should be tracked.
By using a rag rated system (Red, Amber and Green), senior management teams can check progress on a monthly/quarterly basis.
2. Number of essential health and safety personal performance targets set in annual appraisal schemes.
This KPI suggests two things:
Each staff member should be set at least one essential health and safety performance target as part of their job role.
Performance to this target will be appraised at least annually.
I've found that by measuring health and safety performance targets, they are more likely to be taken seriously and so achieved. There is nothing like an appraisal to focus someone's minds on performance. And how they contribute to better performance should then be transparent within the system. This approach can also help you to identify any extra training needs.
With this KPI, you should consider the competent advice you need to not only maintain legal compliance, but also excel at health and safety management given the nature of the tasks being performed and managed.
3. Statutory compliance measurements
Within all companies, there are usually statutory compliance checks. These must be done to make sure that Health and Safety measures are legally compliant and effective in practice. Your risk control systems should make sure that workplace precautions are in place and working correctly.
Hardware such as local exhaust ventilation systems, alarm systems and shut off valves are all controlled by a series on statutory compliance checks, often undertaken by 3rd parties. I've found that in practice, many of these reports take time to gather. There is a lag from the time someone visits a site, to the company receiving the information ready for action. This makes it difficult to demonstrate compliance to any regulator who may wish to inspect records.
I always recommend that if inspections are done by 3rd parties, the essential information which might render equipment unsafe to use is communicated within a very short timeframe. Clients need to then follow up quickly by agreeing actions for those who are targeted to complete solution tasks. These actions should be tracked and monitored by senior management teams.
4. Audits
A health and safety audit of the whole management system is considered to be one of the most proactive tasks and company may do. It's an excellent way of gathering insight on your health and safety management systems performance.
An audit will usually collect independent information on the effectiveness of the whole management system, before suggesting corrective actions. It should establish the current situation by using observation, interview and document assessment techniques. Information on performance can then be divided into legal standards and best practice and feedback with appropriate conclusions. This way, the senior staff can determine the level of compliance to best practice and in some cases, legal standards.
5. Adherence to safe systems of work after behavioural training programmes
Adherence to safe systems of work should be tracked following training to make sure the programme was effective. I would suggest that this is done randomly over a longer period of time. This will help makes sure that safer behaviours are really embedded and not just being performed because of direct supervision immediately after the training has been completed.
While many companies say they want to lead by example and aim to be "best in class", it's of no surprize that many of them have to set themselves new targets if they are to continually show growth.
By using these 5 KPI's, you should be able to establish action plans that will make a practical difference to health and safety systems. This will help you and your company use resources wisely and concentrate on reducing real risks. However, there are more than just 5 KPIs to measure.
Has this blog inspired you to become more knowledgeable in the world of health and safety. If so have a look at our courses!
Related Blogs @Model.Properties.HeaderType>
An Introduction To Everything You Need To Know About Sustainability

We hear about sustainability all the time, let's take a step back and remind ourselves why it is so important.

What is Net Zero and How Do We Get There?

Uncover the importance of Net Zero and discover how each us can achieve their own version of Net Zero. Find out this and more in the latest blog by Astutis Managing Director, Steve Terry.

Discussing a strategic approach to the climate crisis: An introduction to the revolutionary IEMA Pathways to Net Zero

Discover how a decarbonisation plan could radically improve the environmental impact of your business with the IEMA Pathways to Net Zero course.

The Astutis Guide to Environmental Management Jobs

Curious about the career prosects in the environmental management sector? This blog will identify three amazing jobs that could be ideal for you!

Earth Day: The Most Important Day of 2022

Discover the history and importance of Earth Day 2022!

What is the IEMA Certificate for Environmental Management?

Uncover everything you need to know regarding the IEMA Certificate in Environmental Management. Explore course topics, benefits of studying the course and course difficulty level in Astutis' blog here.
Case Studies
Real Life Stories
Find out how learners look back on their training with Astutis. Our case studies give our learners, both individual and corporate, a platform to share their Astutis experience. Discover how training with Astutis has helped past learners and delegates make the world a safer place, one course at a time.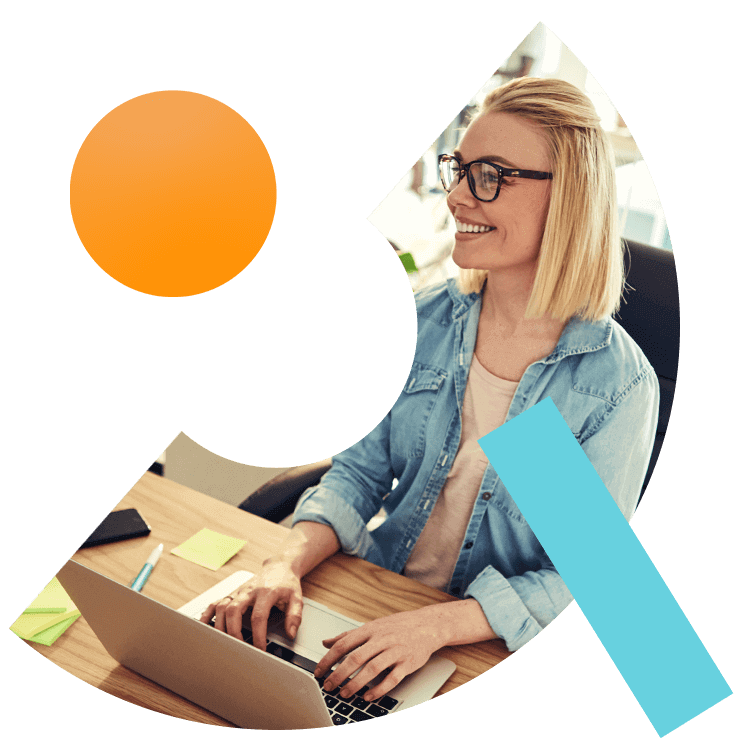 What People Say
Hear What Our Learners Have To Say
We're always there for our customers. 98% of our learners rated their overall experience as good or outstanding. We will always pride ourselves on our customer service. But don't take our word for it, here is what our customers have to say
"Service within the speed of sound. Very helpful and recommend what is necessary. Knowledge is key. Treating you with the greatest respect and make you feel part of the family. I will recommend anyone, anytime"

Pearl Fiona

18.05.2022

"Very informative and tons of information available. Assisting when needed and value for the price. Loved the videos as you can relate it to your own workplace. What you learn, you can make the difference in your own workplace"

Pearl Fiona

18.05.2022

"Excellent service, very helpful weather it be via email or on the website chats, quick response!"

18.05.2022

"The contents in the course is very detailed and knowledgeable, links to videos for more understanding per section is of great value especially for distance learning."

18.05.2022

"Yes, definitely, and I will propose to other friends or colleagues who ever want or have this similar training service!"

xie

12.05.2022

"Nice and wonderful, best practice and choice"

xie

12.05.2022

"Service is very professional, quick response to queries at any time... Always here to help.. I see a good coordination between the team. Thanks. Keep it up"

Jean Francois Stephan

12.05.2022

"Course is well désigned and vert user friendly."

Jean Francois Stephan

12.05.2022

"Very attentive. Customer service and knowledge is up to standard. Great ad hoc solutions to special requests of customer."

Jeremy

12.05.2022

"Goes hand in hand with IOSH Managing Safely. Great addition"

Jeremy

12.05.2022