5 Essential Health and Safety KPI's You Should be Measuring
May 2019
Many companies measure health and safety performance, but how do you know that you're measuring the right information to help your company grow? Using up resources on metrics that don't improve your health and safety management system as a whole can actually distract you from the task of ensuring peak performance.

The better your management system gets, the more compliant you'll be with health and safety processes. This means it'll be harder to improve performance. Making sure you're measuring the right things is all part of the journey to great performance, so it's important you get it right.
Common metrics are often divided into reactive (lagging indicators) and proactive (leading indicators). Most companies find it easier to measure reactive data because they already have systems in place to gather this information. These are things like the number of RIDDOR reportable events (UK) or accidents and actions defined by your company.
Proactive measures can be more challenging for organisations to agree on and gather data on, but that doesn't mean they should be ignored. From my experience of working in health and safety for approximately 25 years now, here are 5 KPI's that I consider to be essential to measure.
1. Number of Risk Assessments Reviewed
This should typically be done over 12 months. If the target is high and reviews take place, there is a chance for you to consider any relevant changes that may be needed to the safe systems of work. These changes may require investment to improve working procedures, which should be tracked.
By using a rag rated system (Red, Amber and Green), senior management teams can check progress on a monthly/quarterly basis.
2. Number of essential health and safety personal performance targets set in annual appraisal schemes.
This KPI suggests two things:
Each staff member should be set at least one essential health and safety performance target as part of their job role.
Performance to this target will be appraised at least annually.
I've found that by measuring health and safety performance targets, they are more likely to be taken seriously and so achieved. There is nothing like an appraisal to focus someone's minds on performance. And how they contribute to better performance should then be transparent within the system. This approach can also help you to identify any extra training needs.
With this KPI, you should consider the competent advice you need to not only maintain legal compliance, but also excel at health and safety management given the nature of the tasks being performed and managed.
3. Statutory compliance measurements
Within all companies, there are usually statutory compliance checks. These must be done to make sure that Health and Safety measures are legally compliant and effective in practice. Your risk control systems should make sure that workplace precautions are in place and working correctly.
Hardware such as local exhaust ventilation systems, alarm systems and shut off valves are all controlled by a series on statutory compliance checks, often undertaken by 3rd parties. I've found that in practice, many of these reports take time to gather. There is a lag from the time someone visits a site, to the company receiving the information ready for action. This makes it difficult to demonstrate compliance to any regulator who may wish to inspect records.
I always recommend that if inspections are done by 3rd parties, the essential information which might render equipment unsafe to use is communicated within a very short timeframe. Clients need to then follow up quickly by agreeing actions for those who are targeted to complete solution tasks. These actions should be tracked and monitored by senior management teams.
4. Audits
A health and safety audit of the whole management system is considered to be one of the most proactive tasks and company may do. It's an excellent way of gathering insight on your health and safety management systems performance.
An audit will usually collect independent information on the effectiveness of the whole management system, before suggesting corrective actions. It should establish the current situation by using observation, interview and document assessment techniques. Information on performance can then be divided into legal standards and best practice and feedback with appropriate conclusions. This way, the senior staff can determine the level of compliance to best practice and in some cases, legal standards.
5. Adherence to safe systems of work after behavioural training programmes
Adherence to safe systems of work should be tracked following training to make sure the programme was effective. I would suggest that this is done randomly over a longer period of time. This will help makes sure that safer behaviours are really embedded and not just being performed because of direct supervision immediately after the training has been completed.
While many companies say they want to lead by example and aim to be "best in class", it's of no surprize that many of them have to set themselves new targets if they are to continually show growth.
By using these 5 KPI's, you should be able to establish action plans that will make a practical difference to health and safety systems. This will help you and your company use resources wisely and concentrate on reducing real risks. However, there are more than just 5 KPIs to measure.
Has this blog inspired you to become more knowledgeable in the world of health and safety. If so have a look at our courses!
Related Blogs @Model.Properties.HeaderType>
How To Pass The NEBOSH Level 6 Diploma

Discover how the May 2023 specification changes affect the assessment process. This blog will offer expert guidance on how to approach the NEBOSH Level 6 Diploma assessments. Read more here.

NEBOSH Level 6 Diploma: Unpacking The May 2023 Specification

The May 2023 NEBOSH Level 6 Diploma is here! Uncover all the changes to NEBOSH's flagship qualification in our blog. Read more here.

Earth Day 2023: Climate Action for a Sustainable Planet

Discover how you and your organisation can make a tangible difference in humanity's fight against climate change. Make your lifestyle environmentally sustainable today!

Why 'Greenhushing' Restricts Environmental Improvement

Astutis' Technical Director, Brenig Moore, analyses the latest environmental terms and their effects on humanity's attempt to curb climate change. Are portions of society becoming environmentally alienated? Read more here.

Unleashing The Secrets of Construction Industry Training

Uncover the intricacies and the vital importance of construction industry training. Discover how crucial effective training is to the overall safety of the construction industry by reading this Astutis blog.

Why Your Organisation Needs the NEBOSH Construction Certificate

In the most dangerous of working environments, it pays to have industry-leading health and safety training specific for the construction industry. Find out why your organisation needs the NEBOSH Health and Safety Management for Construction qualification, by reading this Astutis blog.
Case Studies
Real Life Stories
Find out how learners look back on their training with Astutis. Our case studies give our learners, both individual and corporate, a platform to share their Astutis experience. Discover how training with Astutis has helped past learners and delegates make the world a safer place, one course at a time.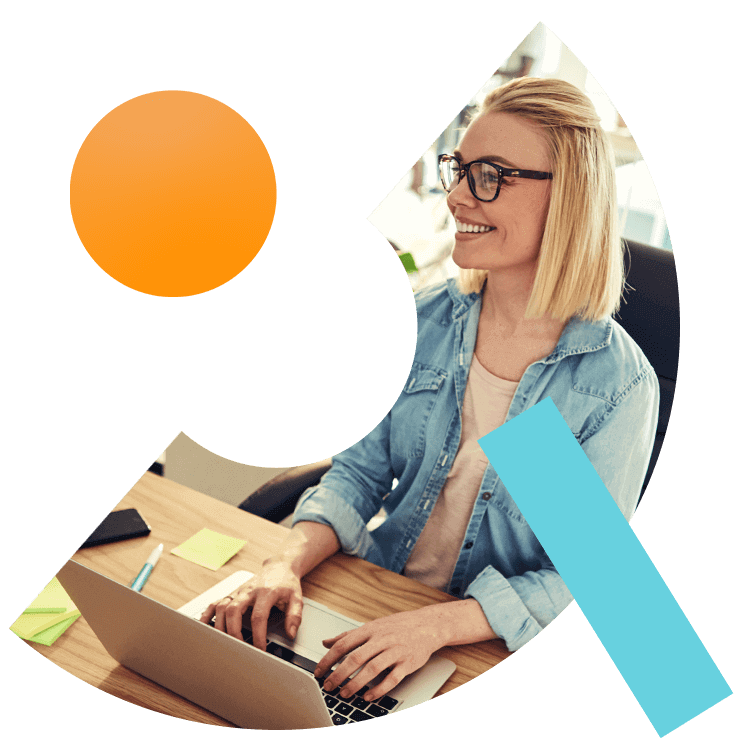 What People Say
Hear What Our Learners Have To Say
We're always there for our customers. 98% of our learners rated their overall experience as good or outstanding. We will always pride ourselves on our customer service. But don't take our word for it, here is what our customers have to say
"I have felt so supported through our my NEBOSH journey. Nothing was too much trouble for them. It was such a positive uplifting experience that come exam day I didn't feel nervous at all"

Lindsay

24.05.2023

"Really great information that I could constantly access to relearn or check things"

Lindsay

24.05.2023

"Good level of detail on all areas covered"

15.05.2023

"A good level of content. practise questions were very useful"

15.05.2023

"The course was great, very through and professionally taught. The facilitator Huw did a brilliant job of teaching each subject/element in context through great examples and stories."

03.05.2023

"The content was interesting, relevant and up to date. The teacher was fun, engaging and did a great job of giving real life examples and stories that helped put it all into context."

03.05.2023

"I liked the course. I thought the practice exam could have been better with only 18 questions for a practice exam when the real exam is 30. Also the marking references didn't match your handbook, possibly due to it being an IEMA practice exam,"

Andrew

03.05.2023

"Good course. Some cheeky questions in the exam which have no real connection to environment and were more like HR questions around ethics and diversity"

Andrew

03.05.2023

"Good communication with info sent in a timely manner"

13.04.2023

"An interesting course with good and relevant content"

13.04.2023