Do Businesses of Today Fail Employee Well-Being?
November 2022
There can be no doubt about it. Well-being and mental health are two words that are now forever attached to this era's zeitgeist as we continue to reflect on how the past few years have affected us as a society. The drive for constant improvement and innovation demands periods of rumination.
The food for thought for business has been trying to stay ahead of the curve, claw back market shares and keep heads above water brought on by the murky depths of the pandemic. Society's intense focus on mental health has seeped its way into the corporate agenda. Now, along with the bottom line, businesses care more than ever about the mental state of their workforce.
Questions arise, however.
How beneficial to the business bottom line is employee well-being?
Does it noticeably serve corporate interests to invest in organisational well-being?
How can a generally good standard of well-being enhance organisational efficiency and production?
In this blog, we will analyse the proven benefits of good employee well-being, if well-being impacts organisational productivity and profitability and how society can maximise this opportunity for systematic improvement.
Society's Fascination with Well-Being
Well-being has been covered rather extensively over the past twelve months as we understand how obsessed we all became with it. Well-being has not just emerged in the past year; however, organisations have been preaching for better awareness for decades. After decades of inaction, society has slowly begun to destigmatise attitudes around men's mental health.
During the long months of the pandemic, public attention ignited surrounding well-being, especially during lockdowns. Questions were raised about how people were affected by being indoors all day and night for months on end. Subsequently, soon the trend of hybrid working took off. Businesses were remoulding their operations with less time in the office. Employees were told to make their homes their offices. Newly joined workers were forced to start their jobs without meeting their peers, and staff were required to adapt.
Prior to these enforced changes, little was done to understand the potential ramifications for those affected. Unsurprisingly, society was busy trying to curb the spread of Covid-19. Initially, only front-line workers were required to work on-site; the rest of us were told to work from home.
Several studies have unearthed troubling conclusions surrounding the working-from-home phenomena. The Royal Society for Public Health found over two-thirds of workers feel less connected to their peers when working from home. A study from Forbes has revealed an unfortunate trend: Over the past two years, with the heavy influence of working from home, staff have felt less inclined to discuss their mental health with their peers. Both studies suggest that staff working from home can begin feeling disconnected from their peers, negatively affecting their well-being.
Studies are yet to answer whether society's current fascination with well-being is due to a plummeting or if the after-effects of the pandemic have intensified our awareness of well-being. For this blog, we will argue a combination of the two. Undoubtedly, the pandemic provided a platform onto which we have embraced methodologies to improve employee well-being. The corporate agenda is finally catching up!
Studies suggest a general decline in the attention given to employee well-being over time. Employees reveal feelings associated with guilt, overcompensation and social isolation when working from home. Therefore we have to question if businesses are doing enough to accommodate their workforce.
Corporate Well-Being: Here for a good or a long time?
'Is the societal obsession with well-being reflected by business?' : In short, kind of.
Amid the pandemic, data shows businesses were doing more for their staff than at any other point in history. Companies voluntarily put more impetus on themselves to be more present for their workforce. Employees from a myriad of industries and seniority are telling us their employers were heavily focused on their mental health during the initial months of the pandemic. A study published by the Future Workplace Academy found that 68% of senior HR leaders believe their organisations value employee well-being and mental health as top priorities.
Employees found themselves thrust into a dramatically different working environment at the inception of the pandemic. It became a legal requirement for non-essential businesses to operate with as little office presence as possible. This required staff to acclimate their working habits to their home.
We are in a situation where businesses are 'gifting' their staff freedom to work from home, which is actually compounding the issues even further. Understanding how not to intensify negative employee well-being should be a top priority for businesses.
Well-being experts have pondered the existence of an invisible blurred line that marks where work stops and home life begins. If workers work full-time from their homes, is it as simple as switching the working brain off, outside working hours? This question does not have a simple answer.
Establishing clear boundaries is one of the more significant issues with working from home. Those boundaries were essentially erased during the pandemic for millions worldwide after being told that working from home was here to stay.
At the Safety, Health and Well-Being 2022 Live show (SHWLive),Claire Forshaw from Park Health and Safety, concluded:
"Longer-term hybrid working could create a two-tier well-being system. Those who thrive from working from home and those who don't".
Forshaw identified an underlying problem with hybrid working. Not everyone excels when working from home, and hybrid working can prove divisive for some workforces. However, some workers are stuck in a less productive working environment that negatively affects their well-being.
Businesses can look to enhance employee well-being through effective communication. Having an established culture that promotes transparency and honesty propagates unity. Organisational unity establishes a progressive atmosphere, ensuring that employees feel like they can speak up if they need to. Furthermore, if the business culture invites mindfulness in its daily operations, employees could begin to feel less stressed and find peace in their work.
Employers should look to showcase employee growth. Businesses that aspire to promote from within enjoy higher employee satisfaction. Companies with higher rates of employee satisfaction traditionally enjoy higher yields of production. Going even further, businesses can look to engage with their workforce. We suggest appointing a well-being officer, who can act as a safe person to discuss personal issues if staff prefer it.
Even if a business looks to embrace the positive changes explored above, the people in the company must reframe from negative or even toxic behaviour. This extends to the leadership team. Negative or toxic leaders can have incalculable damage to their staff and have a harmful influence on their productivity. More importantly, negative leadership figures can have a detrimental effect on the well-being of their peers. Ensuring a business has the right personnel holding influence means that staff can enjoy an inclusive ecosystem in their workplace.
Evidence, therefore, suggests that if businesses want to succeed, they have to prioritise employee well-being!
The simple equation suggests, that a more motivated and happier workforce returns high production for their employers. It is immaterial whether business views employee well-being as a serious organisational need, because even if they genuinely do not believe in it, they must practice it.
Reports concerning workplaces with "toxic" working environments, are more popular than ever before. Why?: Because the voice of the employee has risen. Workers who speak out against malpractice, are all now afforded platforms that did not exist years ago. In the most extreme cases, whistle-blowers, are now unshackled to speak freely against wrongdoing in their workplace on the grand stage.
The time of the voiceless workforce is no more!
To conclude, businesses have, for a long time, failed to positively influence workplace well-being. However, attitudes have become more proactive since the COVID-19 pandemic. Organisational initiatives help embrace communication that promotes employee well-being. The emergence of working from home has potentially negatively affected employee well-being over a more extended period. Employers should let their staff communicate their prefered working practice.
Related Blog @Model.Properties.HeaderType>
Choosing The Right Health, Safety and Environmental Training Course For You

Thinking about entering into the rewarding world of health and safety? This blog will outline everything you need to know and consider before jumping in!

What Jobs Can I Get With the NEBOSH International General Certificate?

Discover how the NEBOSH International General Certificate can dramatically increase your employability with Astutis blog. Read more here.

Safety and Wellness Programmes: The Link to Stress and Work Productivity in the Workplace

Effective wellness and safety programmes can yield significant results, reduce stress and increase productivity in the workplace. Why do so many businesses still fail to acknowledge the importance of them?

What are NEBOSH Closing Interviews

Understand what NEBOSH exam closing interviews are and what is required to ensure you pass your exams with this Astutis blog.

Remote Work Safety: 5 Best Practices to Teach Your Employees

Understanding how to work productively at home is crucial in the modern working environment. Here are our tips!

The Risks and Effects on Health of Asbestos Exposure

Take a deep dive into the risks associated with exposure to asbestos and how it can effect long-term health problems. Find out more here.
Case Studies
Real Life Stories
Find out how learners look back on their training with Astutis. Our case studies give our learners, both individual and corporate, a platform to share their Astutis experience. Discover how training with Astutis has helped past learners and delegates make the world a safer place, one course at a time.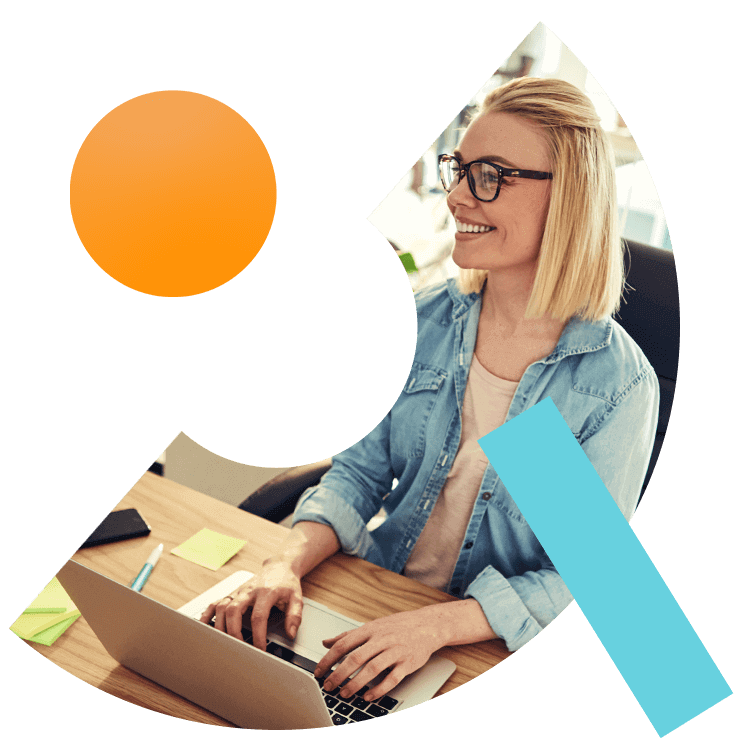 What People Say
Hear What Our Learners Have To Say
We're always there for our customers. 98% of our learners rated their overall experience as good or outstanding. We will always pride ourselves on our customer service. But don't take our word for it, here is what our customers have to say
"The "Managing Safely" course typically covers various topics such as risk assessment, hazard identification, accident investigation, legal responsibilities, and implementing control measures. It aims to enhance my understanding of health and safety management systems and empower me to create a safer working environment. By completing the course last week , I gained valuable insights into best practices for managing safety in the workplace, which can benefit both me and my organization."

14.09.2023

"Perfect training: The "Managing Safely" course with Astutis seems to have provided me with valuable knowledge and skills for improving health and safety management in the workplace."

14.09.2023

"Tutor new subject well and help in any way he could so we understand the different sections"

Tracey

17.08.2023

"Interesting and informative"

Tracey

17.08.2023

"There was no need to use the customer service as the course instructions were clear"

14.08.2023

"It was a good course, as I had not completed an exam for such a long time I found this challenging, it would have been helpful that there was more focus on how to structure the answers"

14.08.2023

"The course was good overall. Online classes can be difficult and I much prefer the classroom experience but due to circumstances and availability online was the option chosen. FSC1 was very good with lots of interaction. But no forward planning or discussion was given to FSC2. Because of a lot of experience in the fire industry and risk assessments I carried on without giving the question enough scrutiny which meant a refer and a costly resit. 5 minutes of discussion and forward planning for FSC2 would have avoided that. All that said I'm aware I took it too lightly."

Peter

10.08.2023

"A good online course, with good interaction. Be positive and be part of it. Some people sit quietly by that wouldn't happen in a classroom. Ask questions and understand, everything is there for you."

Peter

10.08.2023

"Great learning experience! Astutis was there every step of the way!"

Michelle

18.07.2023

"Actually purchased through my company - they selected a great partner"

Michelle

18.07.2023