How Much Does the NEBOSH Diploma Cost?
July 2019
This blog was updated in August 2022 to reflect the new learning methods available for study and the new Open-Book assessment.
Are you ready to take your career in health and safety to the highest level and become a Practitioner?
If you have completed the NEBOSH Certificate and you want to progress, the NEBOSH Diploma has the reputation as the best qualification to complete.
The NEBOSH Diploma will help you develop your professional competence so you are confident to make the right decisions and meet company objectives. So if this is your career goal and you are ready for the NEBOSH Diploma, the next question is, how much is it?
So how much does the NEBOSH Diploma cost?
The NEBOSH Diploma typically starts at £1,450 +VAT if applicable, for a remote self-paced learning course. However, this depends on where you are taking it and which provider you decide to go with.
Do not be put off by the price of the NEBOSH Diploma; it is a degree level qualification. If you are considering a classroom course, the cost will typically be much higher, however you could consider a virtual classroom course or an online course as a study method.
As you do your research, prices will vary dramatically. Therefore, it is important that you find out from potential providers the type of learning experience they can offer you. So, when you ask for the price of the NEBOSH Diploma, the next question is what do I get for my money?
What can I expect from the course for my money?
As you are committing to this first class health and safety qualification, I would strongly recommend you find out exactly what each course provider includes in the price.
I will highlight important factors to consider when you are deciding which the best course provider to study with, is. This is a big commitment so you need to understand what the learning experience will look like and if it is right for you to succeed in the NEBOSH Diploma.
Important factors that influence the price and your learning experience:
The method that you study the NEBOSH Diploma: online, virtual classroom, distance, physical classroom
The amount of tutor and study support
The level of exam preparation - of the utmost important now that the Diploma is an Open-Book exam
Learning resources and how long you can access them for
Additional costs: exam fees and extending online course access, webinars etc.
Learning methods
As mentioned, the learning method you choose is the biggest influencer of the final price. In this blog I will review the key factors of the most cost effective method, the online (eLearning) course.
NEBOSH Diploma online (eLearning) – what's included in the price?
Online learning offers convenience, which is so important to our busy lives today. If you cannot commit to a virtual class-based course of 6 weeks over a year, online learning is a flexible and very popular solution.
Online NEBOSH Diploma experience questions to ask
When you are researching NEBOSH Diploma online prices published on provider websites, make sure you contact each one to find out in detail what is included. This will influence the quality of your online learning experience.
Effective studying with the best resources and tutor support will deliver a successful result. You can then decide if this suits your way of learning so you can pass your NEBOSH Diploma. Ask about:
Tutor and study support: how much NEBOSH Diploma tutor support do I get and how can I access it? Can I interact with other NEBOSH Diploma learners online?
Exam preparation: can I answer exam questions and do practice exams that are marked with feedback? Are there revision webinars?
Learning resources: is there plenty of multimedia and interactive activities? How long can you access the course for?
Ask for a trial of the online NEBOSH Diploma course. This is the best way for you to judge its quality and if it is right for you. Astutis offer a free trial with no obligation. Just drop us a line in Live Chat.
Additional costs such as NEBOSH Assessments
In a classroom course, the cost of the exam is usually included in the course price but do check. For online courses with other training providers, NEBOSH Diploma assessments may be an additional cost. At Astutis, NEBOSH Diploma course prices are transparent and the exam prices are all ready included . With other providers, you will need to factor this cost in when the time comes to register for it.
Ask the course provider the cost for each NEBOSH exam, now called assessments. There are three assessments, the ND1/ID1, the ND2/ID2, and the ND3/ID3.
You can take a NEBOSH assessment almost anywhere in the world as the assessments are now Open-Book.
NEBOSH Diploma virtual classroom – what is included in the price?
A virtual classroom course of the NEBOSH Diploma will be more expensive. Reasons for this include the benefit of a structured 6 weeks' dedicated to studying with NEBOSH tutors' knowledge and experience on hand.
Virtual classroom NEBOSH Diploma questions to ask
To help you decide if the course provider's NEBOSH Diploma is worth the price, find out about:
Training experience – what is a typical day in the virtual class like - filled with discussions, case studies, group exercises? You don't want to be paying to sit through endless PowerPoint slides with no interaction. How many tutors will you have and what are their qualifications and experience?
What additional resources are included for example, webinars, the course materials and supplementary study guides
Course details: how often is the course run? typical number of learners in the group, timings, software platforms used and pass rates.
For physical classroom learning, please bear in mind additional costs, which may include travel, parking and potentially accommodation if the venue is too far for you to commute to each day.
What is the value of the NEBOSH Diploma?
It will probably be the best investment in your professional health and safety career if you are serious about protecting your workforce and gaining a credible qualification.
Once you have completed the Diploma, your knowledge and expertise will be in great demand by employers, all over the world. Companies that employ this high level of professional competence know they can rely on an invaluable level of expertise to make a positive change.
Advantages of investment in the NEBOSH Diploma include:
Significant career boost: the NEBOSH Diploma is probably one of the few qualifications that will dramatically transform your career and opportunities. Holding a NEBOSH Diploma can increase your salary by 16% based on NEBOSH research.
Strategic expertise to offer your company: you will be much better equipped to make effective decisions and contribute to strategic planning within your company.
Confidence to apply practical skills: the syllabus covers the skills that are essential to health and safety professionals. NEBOSH Diploma graduates are much more self-assured to use their in-depth knowledge effectively in their role.
How can I pay for the NEBOSH Diploma?
First, find out if your employer will finance your NEBOSH Diploma. For more information on highlighting the company benefits of a NEBOSH Diploma contact your course provider.
A variety of funding options are also available for the NEBOSH Diploma. At Astutis we accept both credit card and invoice arrangements.
Payment plans
If you have to self-fund your NEBOSH Diploma, ask course providers about payment plans. One option is to pay for each of the three Units the ND1/ID1, the ND2/ID2, and the ND3/ID3 separately and spread the payment as you work through and pass each Unit.
Whatever course provider and method you choose, make sure you have an interesting and positive learning experience that will lead to success. At Astutis, you are guaranteed to benefit from the following learning tools and resources in whatever learning method you choose so you can pass:
Ongoing tutor support
12 revision and DNI webinars
Discussion forums to connect with Diploma learners and tutors
Plenty of assessment practice
Open-Book exams held in line with the NEBOSH schedule.
For more information about the NEBOSH Diploma click below!
Related Blogs @Model.Properties.HeaderType>
Choosing The Right Health, Safety and Environmental Training Course For You

Thinking about entering into the rewarding world of health and safety? This blog will outline everything you need to know and consider before jumping in!

What Jobs Can I Get With the NEBOSH International General Certificate?

Discover how the NEBOSH International General Certificate can dramatically increase your employability with Astutis blog. Read more here.

Safety and Wellness Programmes: The Link to Stress and Work Productivity in the Workplace

Effective wellness and safety programmes can yield significant results, reduce stress and increase productivity in the workplace. Why do so many businesses still fail to acknowledge the importance of them?

What are NEBOSH Closing Interviews

Understand what NEBOSH exam closing interviews are and what is required to ensure you pass your exams with this Astutis blog.

Remote Work Safety: 5 Best Practices to Teach Your Employees

Understanding how to work productively at home is crucial in the modern working environment. Here are our tips!

The Risks and Effects on Health of Asbestos Exposure

Take a deep dive into the risks associated with exposure to asbestos and how it can effect long-term health problems. Find out more here.
Case Studies
Real Life Stories
Find out how learners look back on their training with Astutis. Our case studies give our learners, both individual and corporate, a platform to share their Astutis experience. Discover how training with Astutis has helped past learners and delegates make the world a safer place, one course at a time.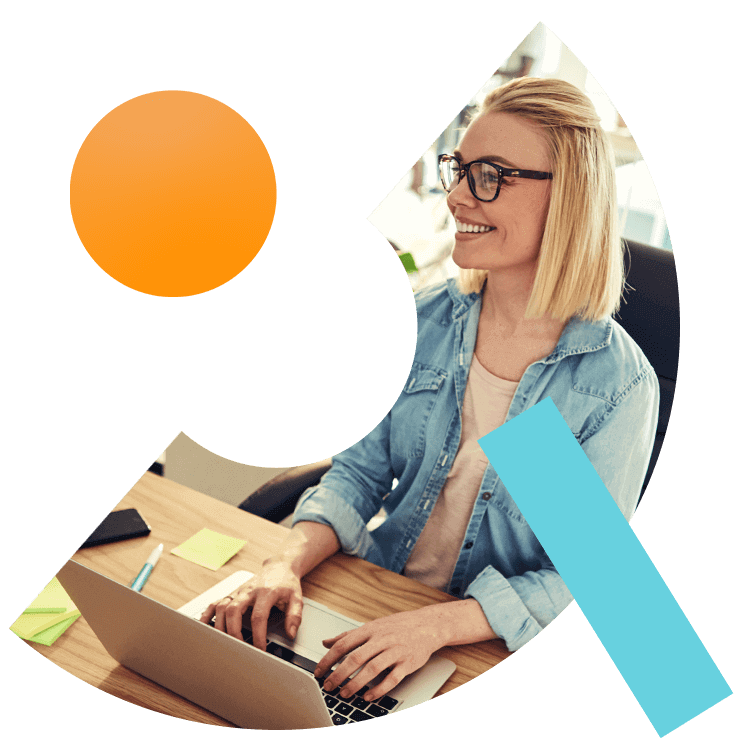 What People Say
Hear What Our Learners Have To Say
We're always there for our customers. 98% of our learners rated their overall experience as good or outstanding. We will always pride ourselves on our customer service. But don't take our word for it, here is what our customers have to say
"The "Managing Safely" course typically covers various topics such as risk assessment, hazard identification, accident investigation, legal responsibilities, and implementing control measures. It aims to enhance my understanding of health and safety management systems and empower me to create a safer working environment. By completing the course last week , I gained valuable insights into best practices for managing safety in the workplace, which can benefit both me and my organization."

14.09.2023

"Perfect training: The "Managing Safely" course with Astutis seems to have provided me with valuable knowledge and skills for improving health and safety management in the workplace."

14.09.2023

"Tutor new subject well and help in any way he could so we understand the different sections"

Tracey

17.08.2023

"Interesting and informative"

Tracey

17.08.2023

"There was no need to use the customer service as the course instructions were clear"

14.08.2023

"It was a good course, as I had not completed an exam for such a long time I found this challenging, it would have been helpful that there was more focus on how to structure the answers"

14.08.2023

"The course was good overall. Online classes can be difficult and I much prefer the classroom experience but due to circumstances and availability online was the option chosen. FSC1 was very good with lots of interaction. But no forward planning or discussion was given to FSC2. Because of a lot of experience in the fire industry and risk assessments I carried on without giving the question enough scrutiny which meant a refer and a costly resit. 5 minutes of discussion and forward planning for FSC2 would have avoided that. All that said I'm aware I took it too lightly."

Peter

10.08.2023

"A good online course, with good interaction. Be positive and be part of it. Some people sit quietly by that wouldn't happen in a classroom. Ask questions and understand, everything is there for you."

Peter

10.08.2023

"Great learning experience! Astutis was there every step of the way!"

Michelle

18.07.2023

"Actually purchased through my company - they selected a great partner"

Michelle

18.07.2023