Does The NEBOSH Diploma Expire?
November 2019
This blog was updated in July 2022 to reflect the changes in the NEBOSH Diploma for Occupational Health and Safety Management Professionals qualification specification.
One question for many potential applicants of the NEBOSH Diploma have is whether the course expires. This blog will outline whether the NEBOSH Diploma expires and explores how learners can keep on top of how challenging the course actually is.

Similar to other NEBOSH courses, the NEBOSH Diploma does not expire. Once qualified your credentials do not expire. However, it is best practice to keep up to date with the latest legislation and health and safety news. As your experience and expose to different environments change your understanding may need refreshing or updating.

While you will only be marked on the units of the NEBOSH Diploma qualification at the time, it is crucial to remember the changing nature of the health and safety industry and what that means for legislation, laws, and health implementation safety in the workplace.
How to keep your knowledge up to date
If you want to keep up-to date on the latest health and safety news, trends and debates keep on top of the Astutis blog page

Some health and safety courses offer refresher courses that help keep your knowledge up to date and refresh your memory on information taught in the first course. The IOSH Managing Safely Refresher and CITB SMSTS Certificates are just a couple of examples.

However, the NEBOSH Diploma is a graduate-level qualification, so there aren't any refresher courses available. That means you need to use your initiative to keep your knowledge and skills updated.


Check the latest syllabus
Keeping check of the latest NEBOSH updates that include the latest Diploma course development, is a great way to see what has changed at a glance. If you enrolled on your course before 2021 with Astutis, you may have taken your course with the 2015 syllabus. Compare this to the syllabus when you took the course and identify if anything has changed.

The latest NEBOSH Diploma Syllabus can be found here.

Keep an eye out for things like additional units, theoretical frameworks, legislation, or changes in the language used. All these things will help make sure you remain a credible source of knowledge on the subject in the eyes of NEBOSH. Health and Safety legislation are continently evolving, so the NEBOSH syllabuses are renewed regularly to reflect changes. If you are unsure if you should refresh your knowledge, you can get in touch with one of our NEBOSH qualified course advisors, who will be able to advise you.

For more information on the new updated NEBOSH Diploma differences, check out our blog on the Important differences in the NEBOSH Diploma.
Keeping tabs on health and safety
Subscribing to newsletters and blogs like NEBOSH and HSE (Health and Safety Executive) is an excellent way of keeping in touch with what is happening in the health and safety industry.

Not only is it a great source of knowledge and legislation, but you'll gain an understanding of what effect current affairs have on health and safety for your business.

Health and safety course providers also tend to have blogs and newsletters that are invaluable for keeping up to date and answering common questions.
Engage with your learning partner
Engaging with a specialist health and safety organisation can help support you and your role as a health and safety professional for your business.

They can help with training other staff members, provide consultancy as and when needed, and generally act as a conduit between your business and health and safety legislation. There are flexible consultancy options available for companies of all sizes.

Attending events such as SHWLive events is a great way to keep on top of the latest health and safety and environmental knowledge while also getting exposure to health and safety products. You can also network with other professionals and learn from real-world case studies. Astutis are exhibiting at the SHWLive events and if you are thinking of attending then get in touch and we'll arrange a meeting to discuss your current qualifications.

Events are a genuinely great way to keep on top of what is going on in the health and safety industry.

There is a lot to keep on top of as a health and safety individual. However, there is a tremendous amount of information out there, and businesses like Astutis can support you within your health and safety role.
Conclusion
So, the short answer is no; the NEBOSH Diploma does not expire. Once attained your credential is valid for life. It is the perfect qualification to improve your job prospects and drastically level-up your health and safety professional knowledge and standing. See your employability skyrocket and remember that nothing can hold you back.
Related Blogs @Model.Properties.HeaderType>
NEBOSH Level 6 Diploma | The Ultimate Astutis Guide

Discover everything you can ever need to know concerning the NEBOSH Diploma with this essential Astutis one-stop guide. Read more here.

CPR and First Aid: The Ultimate Astutis Guide

Protect your workforce with this guide on all things first aid and CPR! Read more here.

Why Your Organisation Needs an Environmental Manager

Enock Ebbah, Astutis' prized sustainability expert, discusses the benefits of having an environmental manager to an organisation. Find out more here.

How To Pass The NEBOSH National General Certificate

Learn how to master the NEBOSH National General Certificate assessments with our comprehensive guide!

The Ultimate Eco-Friendly Office Checklist

Discover how your can turn your office into a sustainable powerhouse with the ultimate Astutis checklist.

Evaluating and Addressing Risk Factors for Musculoskeletal Disorders in Retail

Discover the most common workplace injuries in the retail industry and why we believe the NEBOSH General Certificate is the best defence!
Case Studies
Real Life Stories
Find out how learners look back on their training with Astutis. Our case studies give our learners, both individual and corporate, a platform to share their Astutis experience. Discover how training with Astutis has helped past learners and delegates make the world a safer place, one course at a time.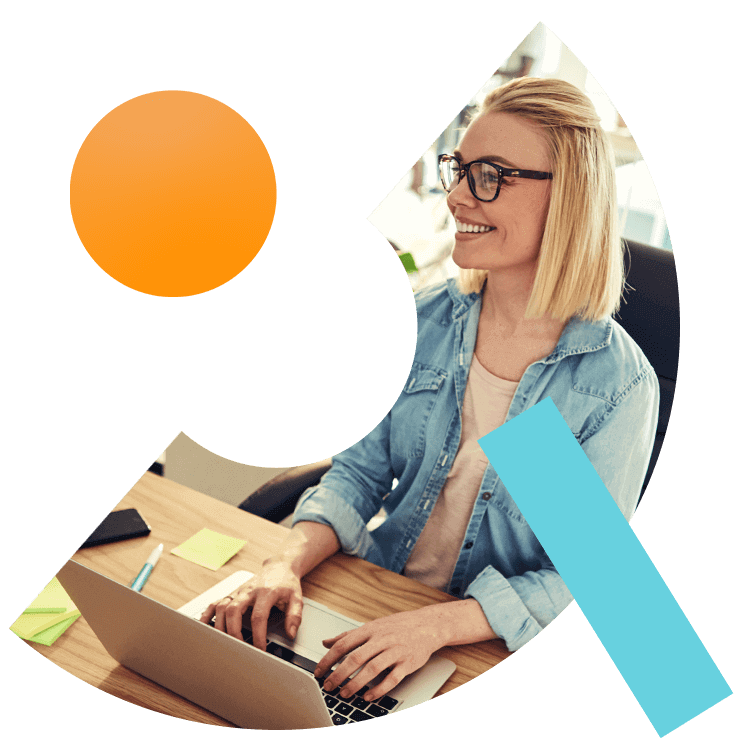 What People Say
Hear What Our Learners Have To Say
We're always there for our customers. 98% of our learners rated their overall experience as good or outstanding. We will always pride ourselves on our customer service. But don't take our word for it, here is what our customers have to say
"The training was engaging and lots of helpful information on the exam and risk assessment, with additional webinars close to the exam date. Great learning methods and good notes and references to use for future reference"

Martin

05.12.2023

"As described above the material is very useful and the team approachable and professional"

Martin

05.12.2023

"Very informative course, perfectly timed with a knowledgeable host."

Christian

29.11.2023

"Please see previous comment."

Christian

29.11.2023

"It was a really great learning experience, very professional staff, training resources, webinars. The overall experience was really great and smooth!"

Muhamed

14.11.2023

"The overall learning experience was great, professional and smooth to me!"

Muhamed

14.11.2023

"great course, great tutor, explained things well"

01.11.2023

"very informative and gave me the knowledge i needed to pass my exams"

01.11.2023

"Excellent course, packed with information and engaging content. I recommend to anyone considering their IEMA qualification!"

24.10.2023

"Excellent course, packed with information and engaging content. I recommend to anyone considering their IEMA qualification!"

24.10.2023