NEBOSH Diploma - Frequently Asked Questions
So you are looking at the NEBOSH Diploma for Occupational Health and Safety Management Professionals, but you have questions. Worry no more, you have questions, and we have answers!
July 2019
This blog was updated in July 2022 to reflect additional information released by NEBOSH relating to the qualification.
NEBOSH – The National Examination Board in Occupational Safety and Health – is globally respected, with their qualifications being immediately recognised for integrity and effective application across industries.
The NEBOSH Diploma is a highly respected achievement in the Health and Safety industry. NEBOSH Diplomas are degree-level qualifications and are suited to health and safety managers, advisors and consultants looking to advance their career.
Before deciding to undertake the Diploma it is natural to have questions. This blog will outline and answer the most frequently asked questions about the NEBOSH Diploma.

1. How much does the NEBOSH Diploma cost?
The cost of the NEBOSH Diploma depends on what learning method format you choose to take. At Astutis it is possible to purchase individual units as well as the whole course depending the learning method you choose to enrol on. There are four different learning methods you can choose from:

. Online - Online courses offer a convenient solution if you are looking to complete a health and safety or environmental qualification but can't commit to taking the time off work, or attend a virtual or classroom course.

. Virtual Classroom- Using the latest professional video conference software, we're able to bring you the same market-leading classroom training straight to your door - regardless of where you are in the world.

. Distance- Distance learning provides both a traditional and modern approach to study. If you enjoy reading, writing, and locking yourself away in a quiet place to focus, then distance learning could be the choice for you

. Classroom- Delivered in partnership with RoSPA, the classroom delivery of the NEBOSH Diploma includes a structured, tutor-led approach in a variety of locations across the UK.

Depending on your learning method of choice, prices can vary. Astutis is a NEBOSH Gold Learning Partner and therefore our courses have undergone the most rigorous assessments for both quality content. Our customer satisfaction scores for the NEBSOH Diploma tuition is 95% and our first-time pass rates at 85%. We pride ourselves on the quality of our training and that means we are may not be the cheapest but our customers rate us as the best.
Discover the latest information on pricing by clicking each learning method above.

2. Who can take the NEBOSH Diploma?
There are no exact entry requirements for enrolment onto the NEBOSH Diploma. It's designed for ambitious health and safety managers and professionals who want to take their knowledge to the next level. Anyone can take the NEBOSH Diploma but we do believe some minor criteria would help.

We, and NEBOSH strongly recommend:
A] Applicants have a good understanding of English, both written and verbal. This is because learners will need to convey their knowledge during the assessment stage.
B] Applicants have previously completed the NEBOSH General Certificate. One of the most significant benefits of the NEBOSH Diploma is that it vastly builds on the knowledge gained after studying the NEBOSH General Certificate.
1 in 5 UK learners choose Astutis as their NEBOSH Diploma learning provider. Explore our blog for an in-depth analysis of the NEBOSH Diploma entry requirements here.

3. How hard is the NEBOSH Diploma?

In the most simple terms, the NEBOSH Diploma is a degree level qualification and should be considered as challenging as one. The course covers three distinct areas: Managing Health and Safety, Hazardous Agents in the Workplace, the Workplace and Work Equipment Safety and the Application of your Knowledge to Health and Safety.

You will need to absorb a lot of information and use the concepts learnt in different scenarios to prove your understanding. You will also have to do additional reading on topics independently. NEBOSH recommends between 466 - 500 study hours to complete the required learning, so time a fair amount of time management will be required to really make the most of the course.

4. What level is the NEBOSH Diploma?
The NEBOSH Diploma for Occupational Health and Safety Management Professionals is equivalent to a UK honours degree. A more detailed information on how the Diploma compares worldwide can be found below:

United Kingdom

The NEBOSH National Diploma for Occupational Health and Safety Management Professionals has been accredited and credit rated by the Scottish Qualifications Authority (SQA) Accreditation at SCQF Level 10 with 49 SCQF credit points. SCQF Level 10 is comparable to RQF/CQFW Level 6 in England, Wales and Northern Ireland

You can apply for GradIOSH membership as soon as you have passed all three Diploma assessments. Once you have completed IOSH's Initial Professional Development Scheme, you can apply for Chartered Membership (CMIOSH). To discover more information regarding where the NEBOSH Diploma is recognised and why this qualification maybe for you, read our latest blog here.

South Africa

In South Africa, the NEBOSH Diploma gives you the academic requirements to apply for Technical Membership of SAIOSH (TechSAIOSH), which shows employers your competence and commitment to health and safety.

Canada

The NEBOSH Diploma is the same level as a Certified Safety Professional in Canada. Holders of the Diploma can apply for certification as a Canadian Registered Safety Technician – CRST. However, you must meet the qualification standards, including education and experience, and ensure you have passed the CRST examination before applying. Those with more work experience and additional qualifications can follow a Canadian Registered Safety Professional (CRSP) certification route.

Australia

The Australian OHS Education Accreditation Board has placed the NEBOSH International Diploma as equivalent or above the Australian Advanced Diploma in OHS/WHS. It also meets the requirements for certification as an OHS Practitioner.

5. How long does it take to get the NEBOSH Diploma?
The NEBOSH Diploma was streamlined in 2021 to eliminate information overload.

Recommended Study Hours:
NEBOSH recommends between 466 - 500 study hours to complete the required learning. This is broken down into 'taught hours' and 'private study' hours.

Taught Learning Hours:
The course has approximately 180-200 taught hours. These are the hours spent learning new concepts through an online course or in a virtual classroom.

Online courses are the most flexible. It contains all of the study material required to fulfil the required hours of study. You will have 24/7 access to all the learning materials, so you are in control.

Private-study Hours:
You're recommended to spend 144 hours carrying out your private study. Private study hours are the recommended number of hours you should spend doing additional research and background reading around a topic.
NEBOSH also recommend 140 hours for the assessment.

6. How can I study for the NEBOSH Diploma?
Each learner has their preferred learning system. Different learning methods cater to each learner making the process as accessible and enjoyable as possible.

The primary learning methods for the NEBOSH Diploma are;
7. Why take the NEBOSH Diploma?

The NEBOSH Diploma is considered the most widely recognised and respected qualification for health and safety practitioners. Employers all over the world demand this level of expertise in their workforce. It continues to educate industry leading companies and their workforces on quintessential health and safety protocols.

Display leadership, force the very best out of those around you and become the standard. With the NEBOSH Diploma, the power is in your hands to master the latest health and safety strategies and techniques and keep everyone safe.

On a personal level, the NEBOSH Diploma offers you a high level of knowledge and practical skills in health and safety. It will enable you to operate from a more strategic position and make the right decisions to manage risk effectively.

The NEBOSH Diploma is a qualification that will offer you more significant opportunities for your career and the academic requirements to become chartered.

8. Should I take the NEBOSH General Certificate before taking the NEBOSH Diploma?
We strongly recommend learners pass the NEBOSH General Certificate before studying for the NEBOSH Diploma because of the streamlined content in the Diploma.

Before the 2018 revision, the NEBOSH Diploma included a recap of the course information. To improve and make the course more accessible, some of the certificate content has been removed. It is assumed that learners have already attained the NEBOSH Certificate course before enrolling onto the Diploma course.

Taking the NEBOSH General Certificate first will allow learners to understand content and be familiar with the exam structure. This is incredibly helpful in ensuring learners meet the academic level head on with confidence!

Our team of leaning experts are always available to answer any questions through our Live Chat feature below. Explore the latest NEBOSH Diploma information and start your journey today.
Related Blogs @Model.Properties.HeaderType>
NEBOSH Level 6 Diploma | The Ultimate Astutis Guide

Discover everything you can ever need to know concerning the NEBOSH Diploma with this essential Astutis one-stop guide. Read more here.

CPR and First Aid: The Ultimate Astutis Guide

Protect your workforce with this guide on all things first aid and CPR! Read more here.

Why Your Organisation Needs an Environmental Manager

Enock Ebbah, Astutis' prized sustainability expert, discusses the benefits of having an environmental manager to an organisation. Find out more here.

How To Pass The NEBOSH National General Certificate

Learn how to master the NEBOSH National General Certificate assessments with our comprehensive guide!

The Ultimate Eco-Friendly Office Checklist

Discover how your can turn your office into a sustainable powerhouse with the ultimate Astutis checklist.

Evaluating and Addressing Risk Factors for Musculoskeletal Disorders in Retail

Discover the most common workplace injuries in the retail industry and why we believe the NEBOSH General Certificate is the best defence!
Case Studies
Real Life Stories
Find out how learners look back on their training with Astutis. Our case studies give our learners, both individual and corporate, a platform to share their Astutis experience. Discover how training with Astutis has helped past learners and delegates make the world a safer place, one course at a time.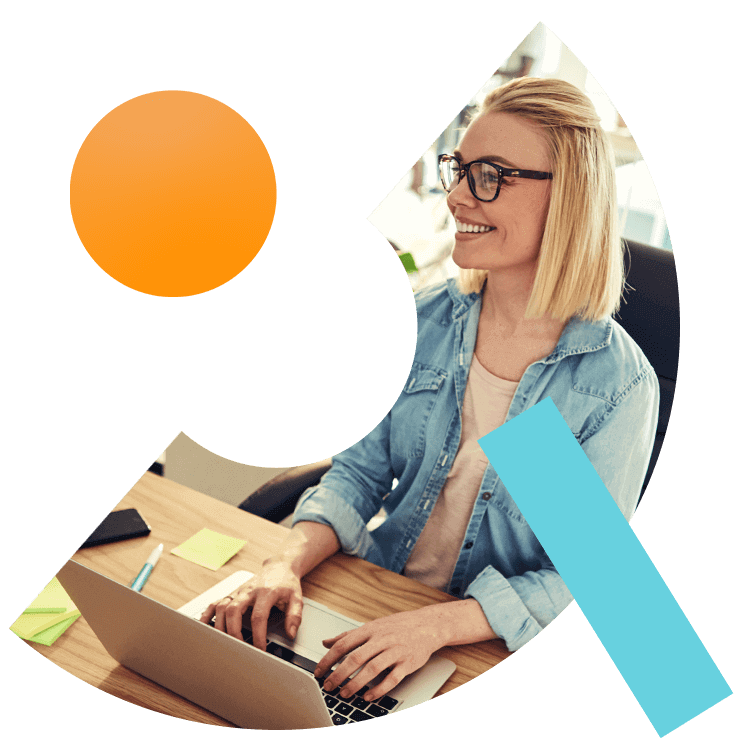 What People Say
Hear What Our Learners Have To Say
We're always there for our customers. 98% of our learners rated their overall experience as good or outstanding. We will always pride ourselves on our customer service. But don't take our word for it, here is what our customers have to say
"The training was engaging and lots of helpful information on the exam and risk assessment, with additional webinars close to the exam date. Great learning methods and good notes and references to use for future reference"

Martin

05.12.2023

"As described above the material is very useful and the team approachable and professional"

Martin

05.12.2023

"Very informative course, perfectly timed with a knowledgeable host."

Christian

29.11.2023

"Please see previous comment."

Christian

29.11.2023

"It was a really great learning experience, very professional staff, training resources, webinars. The overall experience was really great and smooth!"

Muhamed

14.11.2023

"The overall learning experience was great, professional and smooth to me!"

Muhamed

14.11.2023

"great course, great tutor, explained things well"

01.11.2023

"very informative and gave me the knowledge i needed to pass my exams"

01.11.2023

"Excellent course, packed with information and engaging content. I recommend to anyone considering their IEMA qualification!"

24.10.2023

"Excellent course, packed with information and engaging content. I recommend to anyone considering their IEMA qualification!"

24.10.2023