How long does the NEBOSH Diploma take to complete?
Learn more on how long the NEBOSH Diploma for Occupational Health and Safety Management Professionals takes to complete.

June 2019
Looking for some more information on how exactly how long the NEBOSH Diploma for Occupational Health and Safety Management Professionals takes? Fear no more; you are in the right place!
It's no secret that people are living busier lives. Post COVID-19 time is precious, and we all like to get things done quickly to spend more time doing the things we enjoy. Unfortunately, some things can't be rushed, and developing new skills is one of them.
To pass your NEBOSH Diploma, you'll need to be motivated and committed. Depending on your mode of learning, you're going to have to find time to study around work and day-to-day activities. Sometimes you'll have to sacrifice the time you spend on things you enjoy.
That said, one of the great things about the NEBOSH Diploma is its flexibility. So, although there are several recommended study hours, it's up to you how you complete them.
Recommended Study Hours
NEBOSH recommends between 466 - 500 study hours to complete the required learning. This is broken down into 'taught hours' and 'private study' hours.
Taught Learning Hours
The course has approximately 180-200 taught hours. These are the hours spent learning new concepts through an online course or in a virtual classroom.

Online courses are the most flexible. It contains all the study material required to fulfil the required hours of study; you will have 24/7 access to all the learning materials, so you are in control.

In an ideal world, you'll be able to adhere to the recommended self-study hours. If you can't factor in that time, it may take you longer to feel confident enough to sit your assessments.

Most course providers will give you a limit as to how long you have access to your course materials, so make sure you check with them before you purchase.
Self-study Hours
You're recommended to spend 144 hours carrying out your private study. Private study hours are the recommended number of hours you should spend doing additional research and background reading around a topic.
These private study hours are essential to building the amount of knowledge needed to pass the exams. It involves everything from reading journals, whitepapers and websites, to attending webinars and watching videos.

With an online course, you'll find all the additional resources you need to carry out this research. It'll contain links to useful websites, journals, videos, and activities for you to practice what you've learnt.

With virtual classroom courses, you'll be given a set of course materials from your tutor to read through. Your tutor will guide you as to where you can find additional resources. However, you'll have to go and retrieve them yourself.
Exams
NEBOSH allows you five years to complete the NEBOSH Diploma once you have passed the first unit you take.
This time around, all assessments can be completed remotely.

You'll want to give yourself the best possible chance of passing your NEBOSH Diploma exams, so you'll need to factor in time for your revision, too.

A full-time block course would be expected to last for a minimum of six weeks (30 working days and 7 hours of learning a day). A part-time day course would be spread over at least 30 weeks, giving you the control to learn and study your way.
Total Recommended Study Time


If you want more information on the NEBOSH Diploma assessment? We got you covered! Check the new NEBOSH Diploma assessments guide here.

Whatever you do, don't be intimidated by the time required to complete the NEBOSH Diploma for Occupational Health and Safety Managing Professionals qualification. Whatever your circumstances, whatever your situation, Astutis has you covered. Nothing will hold you back, your future awaits!
For more information on the length and complexity of the NEBOSH Diploma, check out the course page below.
Related Blogs @Model.Properties.HeaderType>
23 Reasons to Study With Astutis in 2023: Part Two

Complete your understanding of the 23 reasons why we are the industry-standard health, safety and environmental training provider in 2023. Read more here!

IEMA Foundation Certificate in Environmental Management: Learner Diaries #3

Read the final instalment in the trilogy of blogs that document a successful venture into the IEMA Foundation Certificate in Environmental Management course. Read more here.

23 Reasons to Study With Astutis in 2023: Part One

In this first instalment, we unpack why you should choose to train with Astutis in 2023. We detail 23 reasons, because, well it's 2023! Discover the first eleven reasons here! Read more now.

IEMA Foundation Certificate in Environmental Management: Learner Diaries #2

Toby's IEMA Foundation Certificate Learner Diary returns with Part Two. In this instalment he covers Elements 4-6, sharing how he managed to pass first time. Read more here.

A Year In-Review: 2022 and Its Effects on Astutis and the Health, Safety and Environmental Industry

Astutis, Managing Director, Steve Terry looks back on the events of 2022 and invites us all to be optimistic as we head towards 2023. Read more here.

How To Maximise Your Virtual Training Experience

Astutis Technical Director, Brenig Moore investigates the world of virtual training, using research and studies to underline the very best practices afforded by virtual training. Read more here.
Case Studies
Real Life Stories
Find out how learners look back on their training with Astutis. Our case studies give our learners, both individual and corporate, a platform to share their Astutis experience. Discover how training with Astutis has helped past learners and delegates make the world a safer place, one course at a time.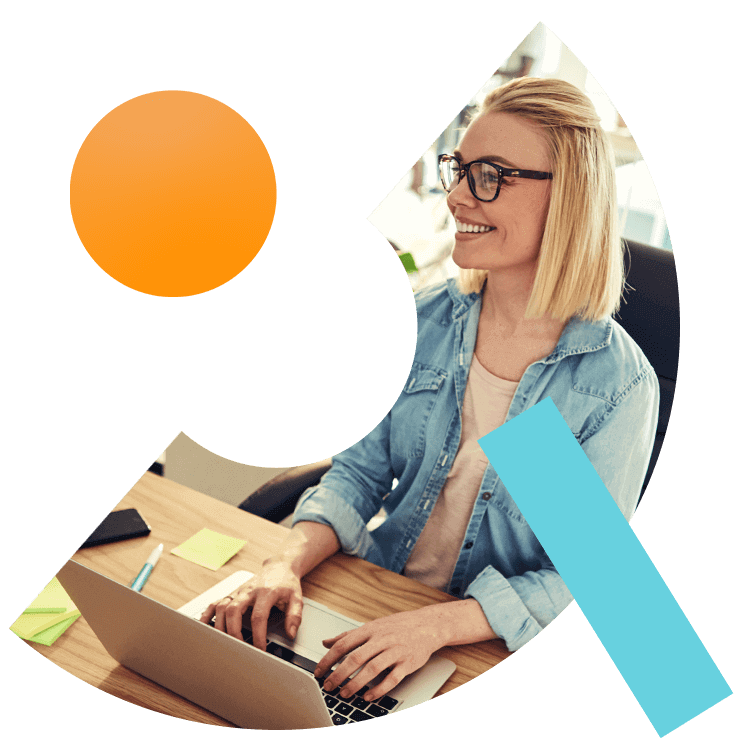 What People Say
Hear What Our Learners Have To Say
We're always there for our customers. 98% of our learners rated their overall experience as good or outstanding. We will always pride ourselves on our customer service. But don't take our word for it, here is what our customers have to say
"From start to finish the service Astutis have provided has been 5 star. Following the amazing experience I have referred multiple colleagues to complete training with Astutis. Great course, great support and great customer service"

Stuart

03.02.2023

"I really enjoyed studying Nebosh with Astutis. I had tried to complete the Nebosh Qualification previously but Astutis made it easier to learn and provided great training resources and support."

Stuart

03.02.2023

"Great customer focus, as usual!"

Gary

01.02.2023

"Excellent course, thank you"

Gary

01.02.2023

"Ever since I started with Astitus in 2018 I have completed two qualifications with them and they have always been quick to respond to queries, they have convenient payment options since I'm based in south Africa, I don't always afford to pay cash due to exchange rates. Hilary is super helpful she will communicate new courses and assist with information and enrolment. If it were possible to do my MSc with them, I would have enrolled with them"

Philiswa Sister

01.02.2023

"The course is very informative and outlines useful information that i will apply on my everyday duties"

Philiswa Sister

01.02.2023

"Course content was good though the on boarding was an issue with sone to and fro to sort wasting time."

26.01.2023

"Content aligned to all learning styles and relevant to risk professionals especially h and s a worthwhile bit of cpd"

26.01.2023

"Astutis advisor training course enrolled me quickly on my course. The course was well detailed, well organised and easy access to the platform for my study."

Saito

26.01.2023

"Good course and well presented. The content is easy to understand with options to listen or read. Videos and flowcharts describe well the content for a better understanding."

Saito

26.01.2023