How to Study the NEBOSH Diploma
May 2021
This blog was updated in August 2022 to reflect the latest modifications to the course and the most up-to-date information provided by NEBOSH.
Deciding on how to study the flagship NEBOSH qualification, the NEBOSH Diploma, is a crucial decision. We are all different and have preferred approaches to study. To obtain the most out of their training, we always advise our learners to investigate each learning method to understand better which format is best for them.
This blog will outline what to expect from each study method available for the NEBOSH Diploma. It will analyse how learners can maximise their chances of success in each method and help decipher which format will suit their strengths.
Learning methods available
Learners have a wide berth of learning formats to choose from, showcasing different perks and positives that can benefit particular learners.
The primary learning methods for the NEBOSH Diploma are;
Online *MOST POPULAR* – A flexible study method of 450 - 500 hours. Learners have 24/7 access to their learning materials, meaning they can study whenever they want.
Virtual Classroom – A revolutionary tutor-led learning experience that infuses the structured and traditional feel of the classroom with the flexibility and accessibility of virtual learning. A qualified tutor will lead each engaging session.
Distance - Engineered to tailor to the requirements of more independent learners, the Distance format ensures the learner is provided with downloadable and/or hard copy notes for offline learning. Learners dictate every aspect of their study.
In Company – Businesses can have the training delivered in any of the ways described above and have the course tailored to fit the intricacies of their business.
Let's go through each different method in more detail.
Why Choose Online?
Online learning has become a much more popular method of studying the NEBOSH Diploma because of its convenience. The busy working life makes it harder for some to commit six weeks of their schedule to attend a classroom course. This is where Online learning can be highly beneficial. Learners have ultimate control over their studies by accessing all learning materials 24/7.
Some employers cannot afford to lose staff to thirty working days over a year to training in today's market. Online learning moulds the learners around the requirements of the learner. Learners will have ample time to complete the course their way, as long as they give book their assessments in advance.
To access the online NEBOSH Diploma course, learners need a reliable internet connection to work on the material, a laptop, PC, tablet or smartphone.
What to expect from an online learning course
Modern and interactive learning experience
Online courses embody the innovative technologies that have recently influenced education. Learners can expect to be inspired by their training with the thought-provoking theory behind each practical phase of the NEBOSH Diploma. Add this to the industry-leading visuals and engagement; learners will have access to learning materials that will help them achieve their goals.
Plenty of student interaction and tutor support
Learners will join the Astutis Family when they onboard to an exclusive learning messaging group, ensuring learners can connect with their peers. Learners will be invited to student and tutor forums to ensure support is available whenever they need it.
Comprehensive exam preparation
An excellent online NEBOSH Diploma course will offer plenty of revision and exam question guidance and practice. A range of exam resources should include webinars, marked mock papers, and revision guides.
What to expect from a Virtual Classroom NEBOSH Diploma course
We all know a great teacher can transform learning into a life-changing experience. Tutors will be very experienced in training people on the NEBOSH Diploma. Tutors that use plenty of real-life examples will help students understand the NEBOSH Diploma material and put the concepts into context. Learners are encouraged to ask about the professional background of their NEBOSH Diploma tutor.
Dynamic interactive learning
We appreciate the challenges of learning. The last thing learners want is death by PowerPoint. A superior course will consist of various activities such as group work using workplace scenarios, discussions and problem-solving. We encourage anyone reluctant to do the NEBOSH Diploma to join an ever-growing community of eager learners and make friends for life through the Virtual Classroom
Exam Preparation
The NEBOSH Diploma is widely regarded as the gold health and safety standard. Some learners have reiterated that it's posed a substantial academic challenge. But all learners have informed us that Mock Exams provide the best preparation and confidence to pass the course.
Why Choose Virtual Classroom?
There has never been a more prevalent time for quality health and safety. The Virtual Classroom not only provides a structured and successful formula for success, but learners can practice that formula safely in their own homes.
We believe practical learning helps provide all learners with the most comprehensive health and safety training toolset. With the Virtual Classroom, all learners can engage with their course their way.
Once you have completed your day of learning, you will have the chance to think about questions before the next session. You will have the opportunity to talk to your tutor on a tutorial or a one-to-one basis.
This form of learning is becoming increasingly popular. It combines accessibility and convenience with all the benefits of the face-to-face classroom. It is the most effective and safe learning format and could prove to be the future of education.
Why choose Distance
Distance learning is the ultimate independent format. It is designed for learners who want control over every aspect of their training experience. All the course notes and materials are available for download and printable.
In a Distance course, learners will have;
A personalised learning map to help guide and navigate you through the course

Progress checks to keep you on track with your studies.

Engaging, multimedia-rich materials that keep you focused and help you learn

Interactive activities to test your understanding in a real-workplace situation

A digital resource hub for instant access to extra support material

Revision webinars for help with more complex topics and assessment guidance

Access to discussion forums for support from other learners and NEBOSH alumni

Support from our technical and customer support team
In Company
If you are trying to enrol your staff on a NEBOSH Diploma course, there are plenty of things to consider first.
How should your staff take the course

: We offer in-company courses through the Virtual Classroom, in-person Classroom, Online and Distance. To minimise disruption to everyday operations, staff can be trained on-site or over more time through Online to ensure their daily production is not affected.

Do your staff need specific oversight:

We offer customised courses that incorporate particular elements of your business into the course and provide progression reports about your staff's learning.

Do my staff need specific requirements

? Our in-company training can be customised entirely to tailor to particular company demands.
For more information on the NEBOSH Diploma, click the button below!
Related Blogs @Model.Properties.HeaderType>
Choosing The Right Health, Safety and Environmental Training Course For You

Thinking about entering into the rewarding world of health and safety? This blog will outline everything you need to know and consider before jumping in!

What Jobs Can I Get With the NEBOSH International General Certificate?

Discover how the NEBOSH International General Certificate can dramatically increase your employability with Astutis blog. Read more here.

Safety and Wellness Programmes: The Link to Stress and Work Productivity in the Workplace

Effective wellness and safety programmes can yield significant results, reduce stress and increase productivity in the workplace. Why do so many businesses still fail to acknowledge the importance of them?

What are NEBOSH Closing Interviews

Understand what NEBOSH exam closing interviews are and what is required to ensure you pass your exams with this Astutis blog.

Remote Work Safety: 5 Best Practices to Teach Your Employees

Understanding how to work productively at home is crucial in the modern working environment. Here are our tips!

The Risks and Effects on Health of Asbestos Exposure

Take a deep dive into the risks associated with exposure to asbestos and how it can effect long-term health problems. Find out more here.
Case Studies
Real Life Stories
Find out how learners look back on their training with Astutis. Our case studies give our learners, both individual and corporate, a platform to share their Astutis experience. Discover how training with Astutis has helped past learners and delegates make the world a safer place, one course at a time.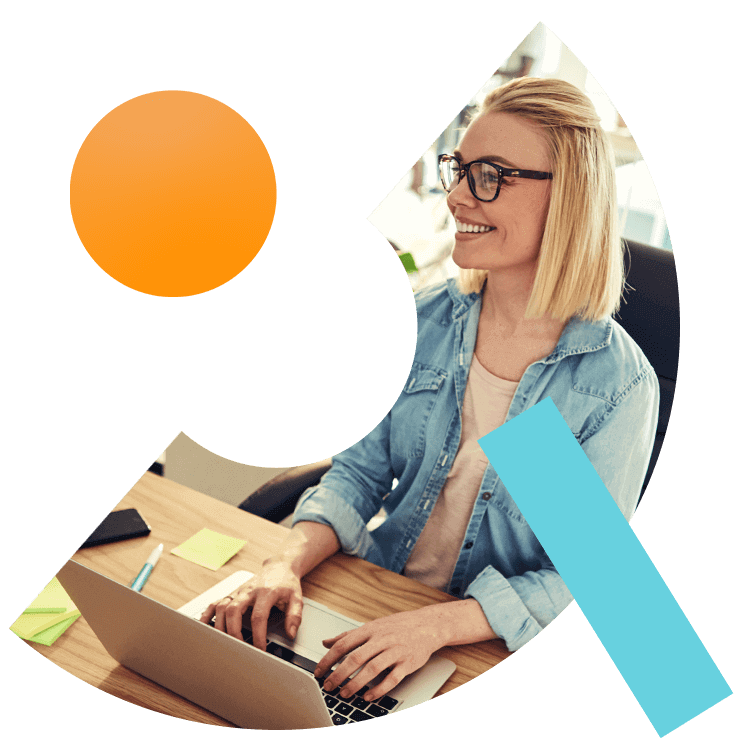 What People Say
Hear What Our Learners Have To Say
We're always there for our customers. 98% of our learners rated their overall experience as good or outstanding. We will always pride ourselves on our customer service. But don't take our word for it, here is what our customers have to say
"The "Managing Safely" course typically covers various topics such as risk assessment, hazard identification, accident investigation, legal responsibilities, and implementing control measures. It aims to enhance my understanding of health and safety management systems and empower me to create a safer working environment. By completing the course last week , I gained valuable insights into best practices for managing safety in the workplace, which can benefit both me and my organization."

14.09.2023

"Perfect training: The "Managing Safely" course with Astutis seems to have provided me with valuable knowledge and skills for improving health and safety management in the workplace."

14.09.2023

"Tutor new subject well and help in any way he could so we understand the different sections"

Tracey

17.08.2023

"Interesting and informative"

Tracey

17.08.2023

"There was no need to use the customer service as the course instructions were clear"

14.08.2023

"It was a good course, as I had not completed an exam for such a long time I found this challenging, it would have been helpful that there was more focus on how to structure the answers"

14.08.2023

"The course was good overall. Online classes can be difficult and I much prefer the classroom experience but due to circumstances and availability online was the option chosen. FSC1 was very good with lots of interaction. But no forward planning or discussion was given to FSC2. Because of a lot of experience in the fire industry and risk assessments I carried on without giving the question enough scrutiny which meant a refer and a costly resit. 5 minutes of discussion and forward planning for FSC2 would have avoided that. All that said I'm aware I took it too lightly."

Peter

10.08.2023

"A good online course, with good interaction. Be positive and be part of it. Some people sit quietly by that wouldn't happen in a classroom. Ask questions and understand, everything is there for you."

Peter

10.08.2023

"Great learning experience! Astutis was there every step of the way!"

Michelle

18.07.2023

"Actually purchased through my company - they selected a great partner"

Michelle

18.07.2023