How to Study the NEBOSH Diploma
Unsure about how exactly to study the NEBOSH Diploma for Occupational Health and Safety Management Professionals? Luckily for you, you're in the right place!
May 2021
Unsure about how exactly to study the NEBOSH Diploma for Occupational Health and Safety Management Professionals? Luckily for you, you're in the right place!

Deciding on how to study this flagship qualification which is NEBOSH Diploma qualification is a crucial decision to make. We are all different and have preferred approaches to study.

We would recommend that you find out as much about the different study methods before deciding which one is right for you. Approach several course providers and ask them in detail about exactly what you can expect in your learning.

This blog will outline what to expect from the study methods available for the NEBOSH Diploma. The blog will also suggest some key features of each method to find out more from the potential course provider. These factors will help you decide what is best for your circumstances.

Learning methods available

Ideally, you will have the luxury of choosing the best learning method to suit your lifestyle and time commitments. However, circumstances such as flexibility, available time, budget and preferred learning styles usually dictate whether you choose a classroom course or an online course.

The primary learning methods for the NEBOSH Diploma are;
Online *MOST POPULAR* – A flexible study method of 450 - 500 hours where you decide on the time and pace of learning.
Virtual Classroom – A brand new revolutionary tutor-led learning experience simulating in-person learning whilst combining the benefits of online learning.
Distance - For more independent learners, all course materials can be downloaded for offline use, designed for people who prefer self-study.



Why Choose Online?
Online learning has become a much more popular method to study the NEBOSH Diploma because of its convenience. Our busy working life makes it harder for us to take six weeks to attend a classroom course.
With Online learning, have the ultimate control over your studies by having access to all learning materials 24/7.
Employers cannot afford to lose staff to 30+ working days over a year to training in today's market. Online learning tends to be a less expensive option, which is ideal if you are funding the course yourself.
To access your online NEBOSH Diploma course, you will need a reliable internet connection to work on the material, a laptop, PC, tablet or smartphone. You will then be ready to start!
What to expect from an online learning course
Modern, well-structured and interactive learning experience: Check that there are plenty of engaging activities, using multimedia, to practise what you have learnt. Make sure the course is easy to navigate, and you are guided at every step. Having some indicator of the progress you are making is also essential.
Plenty of student interaction and tutor support: find out if there is continual access to a tutor to promptly answer any of your questions. Active online discussion forums with tutor input are a great tool to share your questions and ideas.
Comprehensive exam preparation: an excellent online NEBOSH Diploma course will offer plenty of revision and exam question guidance and practice. A range of exam resources should include webinars, mock papers that are marked and revision guides.
What to expect from the Virtual Learning NEBOSH Diploma course
An inspiring NEBOSH Diploma tutor
We all know a great teacher can transform learning into a life-changing experience. They will be very experienced in training people on the NEBOSH Diploma. Tutors that use plenty of real-life examples will help students understand the NEBOSH Diploma material and put the concepts into context. Ask about the professional background of the potential NEBOSH Diploma tutors. Why not also find out how many tutors will be teaching you over the learning period.
Dynamic interactive learning
We appreciate the challenges of learning. The last thing you want is death by PowerPoint. Plenty of student engagement and sharing experiences will help your understanding of the course. Find out the usual number of people that are on a virtual classroom course. A good course will be made up of various activities such as group work using workplace scenarios, discussions and problem-solving. Find yourself joining an ever-growing community of like-minded learners and make friends for life!
Exam preparation
Throughout your class-based learning for the NEBOSH Diploma is essential. It would help if you worked through typical exam questions in the virtual class and for homework at every course. Tutors should provide plenty of feedback and guidance on your exam answers.
Why Choose Virtual Classroom?
At this time, health and safety are essential, even when studying health and safety! With the Virtual Classroom, you will learn and explore the same techniques as face to face learning, but with the added safety of virtual learning.
When you apply for a Virtual Classroom course, you receive more than just a state of the art education; you also join a prospering community of learners and tutors alike.
Work together, set targets, help each other achieve goals, assist each other in achieving your dreams and create friends for life!
We believe practical learning helps to provide all learners with the most comprehensive toolset in health and safety training. With the Virtual Classroom, all learners have the opportunity to engage with their course, their way.
Once you have completed your days learning, you will have the chance to think about questions in advance of the next day's session. You will have the opportunity to talk to your tutor either on a tutorial or a one-to-one basis.
This form of learning is becoming increasingly popular. It combines accessibility and convenience with all the benefits of the face to face classroom. It is the most effective and safe format of learning, and it is the future of education.
Embrace the flexibility of the Virtual Classroom, and don't settle for less!
Why choose Distance
Distance learning is the ultimate independent format. It is designed for learners who want to do all the learning themselves. All the course notes and materials are available for download and printable forms.
In a Distance course, learners will have;
A personalised learning map to help guide and navigate you through the course
Progress checks to keep you on track with your studies.
Engaging, multimedia-rich materials that keep you focused and help you learn
Interactive activities to test your understanding in a real-workplace situation
A digital resource hub for instant access to extra support material
Revision webinars for help with more complex topics and assessment guidance
Access to discussion forums for support from other learners and NEBOSH alumni
Support from our technical and customer support team

Never forget that there is a vast array of learning methods for the NEBOSH Diploma for Occupational Health and Safety Management Professionals. Whatever your preferred way of learning, NEBOSH have you covered! Use your learning method and seize your future!
For more information on the NEBOSH Diploma click below!
Related Blogs @Model.Properties.HeaderType>
An Introduction To Everything You Need To Know About Sustainability

We hear about sustainability all the time, let's take a step back and remind ourselves why it is so important.

What is Net Zero and How Do We Get There?

Uncover the importance of Net Zero and discover how each us can achieve their own version of Net Zero. Find out this and more in the latest blog by Astutis Managing Director, Steve Terry.

Discussing a strategic approach to the climate crisis: An introduction to the revolutionary IEMA Pathways to Net Zero

Discover how a decarbonisation plan could radically improve the environmental impact of your business with the IEMA Pathways to Net Zero course.

The Astutis Guide to Environmental Management Jobs

Curious about the career prosects in the environmental management sector? This blog will identify three amazing jobs that could be ideal for you!

Earth Day: The Most Important Day of 2022

Discover the history and importance of Earth Day 2022!

What is the IEMA Certificate for Environmental Management?

Uncover everything you need to know regarding the IEMA Certificate in Environmental Management. Explore course topics, benefits of studying the course and course difficulty level in Astutis' blog here.
Case Studies
Real Life Stories
Find out how learners look back on their training with Astutis. Our case studies give our learners, both individual and corporate, a platform to share their Astutis experience. Discover how training with Astutis has helped past learners and delegates make the world a safer place, one course at a time.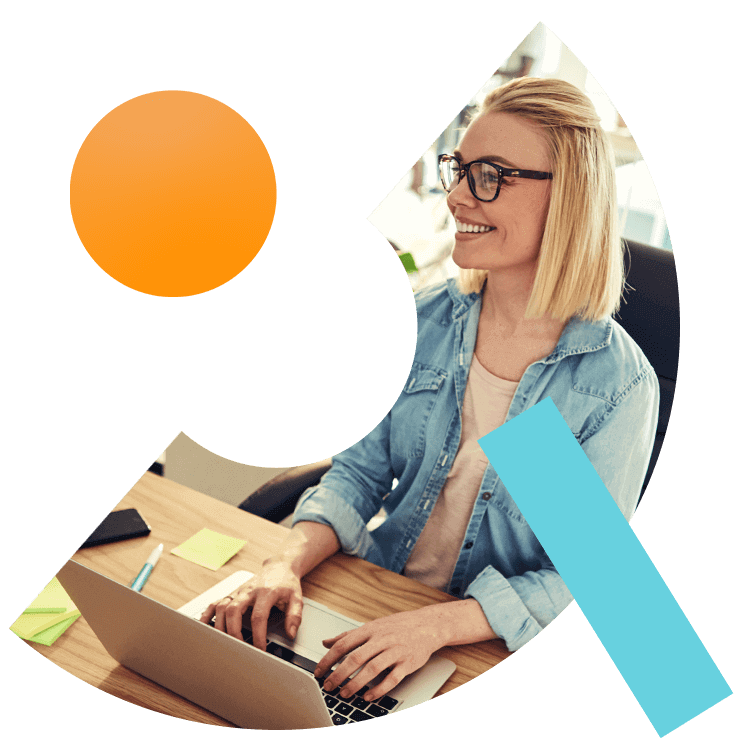 What People Say
Hear What Our Learners Have To Say
We're always there for our customers. 98% of our learners rated their overall experience as good or outstanding. We will always pride ourselves on our customer service. But don't take our word for it, here is what our customers have to say
"The course was informative and well presented with plenty of interactive opportunity rather than just a power point presentaation with the tutor reading the pages to you like some training providers."

Alan

26.05.2022

"Thoroughly enjoyed the day."

Alan

26.05.2022

"Service within the speed of sound. Very helpful and recommend what is necessary. Knowledge is key. Treating you with the greatest respect and make you feel part of the family. I will recommend anyone, anytime"

Pearl Fiona

18.05.2022

"Very informative and tons of information available. Assisting when needed and value for the price. Loved the videos as you can relate it to your own workplace. What you learn, you can make the difference in your own workplace"

Pearl Fiona

18.05.2022

"Excellent service, very helpful weather it be via email or on the website chats, quick response!"

18.05.2022

"The contents in the course is very detailed and knowledgeable, links to videos for more understanding per section is of great value especially for distance learning."

18.05.2022

"Yes, definitely, and I will propose to other friends or colleagues who ever want or have this similar training service!"

xie

12.05.2022

"Nice and wonderful, best practice and choice"

xie

12.05.2022

"Service is very professional, quick response to queries at any time... Always here to help.. I see a good coordination between the team. Thanks. Keep it up"

Jean Francois Stephan

12.05.2022

"Course is well désigned and vert user friendly."

Jean Francois Stephan

12.05.2022