How To Pass The NEBOSH National General Certificate
November 2023
The NEBOSH General Certificate is a flagship health and safety training course that is widely considered a 'rite of passage' for health and safety professionals. Most career pathways in the health and safety field will (most probably) require some form of NEBOSH accreditation, most notably the NEBOSH General Certificate or it's more complex older sibling, the NEBOSH Level 6 Diploma.
This blog will solely focus on the NEBOSH General Certificate, offering specific guidance on how to maximise your chances of passing the course. The blog will investigate the course structure and the assessment phase to isolate the best ways to experience the course and give yourself the best chance to pass it.
So without any further ado, let's get straight into it!
Understanding the NEBOSH National General Certificate
We believe the first step for understanding how to pass the NEBOSH National General Certificate is to have complete foresight on the course structure.
The course is structured into two core units which then split off into smaller, more focused, elements (or modules). Each unit has it's own assessment phase (a window of time where assessments are eligible to be submitted) and depending on your chosen learning method, the way to pass the course can be quite unique or subjective to individual learners.
Before we jump into the assessments themselves, let's become acclimatised to the course structure of both units.
NG1 (Management of Health and Safety):
NG1 focuses on the principles of health and safety management in the workplace. It covers the legal framework for health and safety, hazard identification and risk assessment, control measures, monitoring and review. It also educates on the role of individuals and organisations in promoting a safe work environment.
The unit is split into four different elements, which branch off into their areas of understanding.
Element 1: Why we should manage workplace health and safety

Element 2: How health and safety management systems work and what they look like

Element 3: Managing risk - understanding people and processes

Element 4: Health and safety monitoring and measuring
When studying the NG1, learners will go through the first four elements, which includes a mix of theoretical and practical aspects of health and safety management. We often tell our learners that NG1 involves a lot of information being thrown your way. This is the unit where you try to maximise your retention levels as this is the unit which involves the theoretical answers for the assessments.
NG1 includes case studies, real-world examples, and discussions on best practices to provide contextual examples, making it easier for learners to apply the understanding in the real world. You will also get a chance to review relevant legislation and standards.
The Open Book Exam format assesses learners on topics covered in elements 1-4, but with scenario-based questions. This helps to test your ability to apply your learning, rather than just reference key bits of information. The exam will open with a scenario describing a real-life incident or safety intervention. It will outline organisational activities, worker behaviour, and the role you play within the developing situation.

You will be asked to complete a series of tasks based on the scenario. Remember, the aim of the OBE is to test how you apply your knowledge of risk management in the real world. Your answers will need to be relevant to the situation you're presented with and, in some cases, reference specific evidence from the scenario itself.
It may seem obvious but it is important to remember that for your NG1 exam, learners only need to focus on the first four elements of the course. These are the only elements of the course covered in the exam.
For more information on the Open Book Exam of NG1, view the official NEBOSH OBE guidance page.
NG2 (Risk Assessment):
NG2 is the unit which holds the practical risk assessment assessment. Learners are required to conduct a risk assessment in their workplace or a workplace they are familiar with. The assessment involves identifying hazards, assessing risks, recommending control measures, and preparing a management report.
The NG2 module differs from NG1 because it involves hands-on application. This is important because it is the hands-on nature of it which will come into play for your risk assessment. You'll need to select a suitable workplace to conduct your risk assessment, which doesn't have to be your workplace.
To complete the NG2 assessments learners are strongly advised to try practical exercises, seek advice on risk assessment methodologies, and have guidance on compiling a management report. All of these resources are available in an Astutis NEBOSH General Certificate course.
You can take as long as you need on your assignment. NEBOSH recommend around three hours. This should allow you to show your understanding and complete a good quality risk assessment. The three hours are for guidance only; you can take more or less time if you wish. Just remember to submit your final assessment by the submission date you've registered against. This is submitted by email to neboshassessment@astutis.com and we will then submit for marking.
On balance, learners often feel the NG1 is more theoretical, with those enrolled heavily absorbed by their learning materials. Meanwhile, NG2 acts as the perfect preparation for the assessment phase. NG2 deals with practical bits and pieces to get in the right frame of mind and place for your assessments.
Both modules are essential to earning the NEBOSH General Certificate, and passing them requires a good balance of theoretical knowledge and practical application. Additionally, guidance and support from your training provider are critical.
Make sure if you are taking an Astutis Virtual Classroom course to engage with your peers and tutor. You can also stay longer in the session to ask questions privately. With our Online course, learners can access various exam prep webinars with our tutors whilst possessing complete control over their studies to give learners the best chances of success. Each different learning method has its unique benefits that aid learners towards their assessments with confidence.
View the entire course syllabus to better gauge the flow and structure of the course - this will help tremendously when making your initial study plans and timetables.
Step By Step Guide
Understand the Syllabus

: Familiarise yourself with the syllabus and the specific topics you will cover. The NEBOSH General Certificate typically includes modules on health and safety management systems, risk assessment, and various workplace hazards. Earlier in the blog, learners have access to the entire course syllabus and structure. Having foresight on this ensures that study and revision plans are constructed competently.

Attend Sessions

: Participate actively in your sessions (format dependent) or engross yourself within the learning materials. The materials are the bread and butter of the course, and learners who put time and effort into learning them have the best chance of passing the exam.

Study Regularly

: Make a study plan and stick to it. Allocate sufficient time to cover all the topics in the syllabus. Remember that the course takes at least 110 hours to study (depending on your chosen learning method); it is not something that can be completed in a day. Therefore, it's important to add structure and planning to your study. Create a study schedule that works for you and helps you absorb the material effectively.

Use Study Materials

: Utilise the course materials that you are provided with; they should be your go-to resource for anything concerning course content. But remember, there's much more than just the course content. Learners have access to lots of additional resources designed to supplement their learning experience. Learners can also use official NEBOSH textbooks, study guides, and resources. These are specially designed to align with the exam format and content.

Practice Past Papers

: Get hold of past NEBOSH General Certificate exam papers and practice answering them. This will help you understand the format of the questions and improve your time management. More importantly, though, past papers will ensure you get into the exam mindset before you start your real one, and practice makes perfect.

Join Study Groups

: Depending on your chosen learning methods, consider joining a study group with other learners. This can be such a powerful tool to establish collaborative learning; discussing topics and practising with peers can be extremely helpful to reinforce understanding.

Understand the Exam Format

: Familiarise yourself with the exam format (the interview with Brenig Moore which is below offers precise help with this). The NEBOSH General Certificate exam usually consists of two papers - NG1 (Management of Health and Safety) and NG2 (Risk Assessment).

NG1 is a two-hour written paper

, and

NG2 is a practical assessment you complete at your workplace

.

Prepare for the Practical Assessment (NG2)

: For the NG2 practical assessment, you'll need to conduct a risk assessment at a workplace (it doesn't have to be your workplace, but most learners do chose their active workplace). Ensure that you submit it on time, so avoid late submissions by conducting the assessment ahead of the submission date!

Take Care of Your Well-being

: Don't neglect self-care. Ensure you get enough rest, eat well, and manage stress during your exam preparation.

Revision

: In the days leading up to the exam, dedicate time for revision. Review key points, make notes, and practice answering sample questions. It's important not to overdo it; try to remember what has worked for you and adopt the same methodology here.

Exam Day

: On the exam day, be ready and ensure you have all the necessary documents. If you take the exam online, be prepared with a few minutes to spare. Get ready your course notes and revision materials on a separate screen (if you can) to save you time finding what you need during the exam.

During the Exam

: Read the questions carefully at least twice. Try to structure your answer in your head before submitting it, and read through it at least twice. Keep your eye on the time, but don't let it influence you too much. It can prove to be a detrimental factor once you let it affect your ability to answer questions. Do not rely solely on the course materials during the exams to find your answers. This is where the hours of work and revision pay off!

Review and Submit

: Before submitting your answers, review your responses to catch any errors or omissions. Try to give yourself at least fifteen minutes to check everything and ensure you are happy with your answers before you submit everything.
Astutis Technical Director, Brenig Moore, recently stopped by The Health and Safety Digest to comprehensively discuss the best methodologies when tasked with completing NEBOSH assessments and exams. Watch the interview below!
Related Blogs:
Didn't get the answer(s) you were looking for? Check out the blog list below for more information on how to pass the NEBOSH National General Certificate.
Subscribe to our newsletter
Sign up for our newsletter.
Case Studies
Real Life Stories
Find out how learners look back on their training with Astutis. Our case studies give our learners, both individual and corporate, a platform to share their Astutis experience. Discover how training with Astutis has helped past learners and delegates make the world a safer place, one course at a time.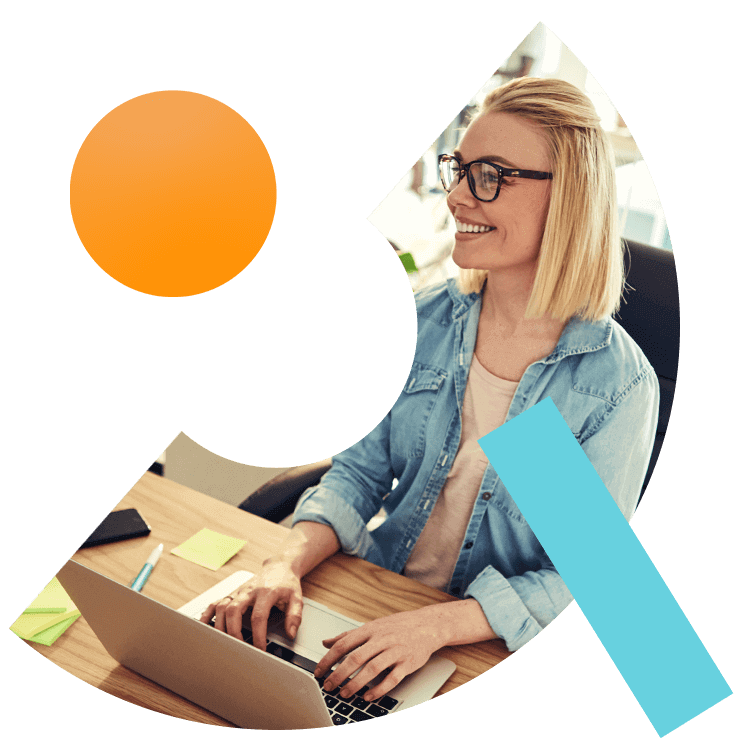 What People Say
Hear What Our Learners Have To Say
We're always there for our customers. 98% of our learners rated their overall experience as good or outstanding. We will always pride ourselves on our customer service. But don't take our word for it, here is what our customers have to say
"The training was engaging and lots of helpful information on the exam and risk assessment, with additional webinars close to the exam date. Great learning methods and good notes and references to use for future reference"

Martin

05.12.2023

"As described above the material is very useful and the team approachable and professional"

Martin

05.12.2023

"Very informative course, perfectly timed with a knowledgeable host."

Christian

29.11.2023

"Please see previous comment."

Christian

29.11.2023

"It was a really great learning experience, very professional staff, training resources, webinars. The overall experience was really great and smooth!"

Muhamed

14.11.2023

"The overall learning experience was great, professional and smooth to me!"

Muhamed

14.11.2023

"great course, great tutor, explained things well"

01.11.2023

"very informative and gave me the knowledge i needed to pass my exams"

01.11.2023

"Excellent course, packed with information and engaging content. I recommend to anyone considering their IEMA qualification!"

24.10.2023

"Excellent course, packed with information and engaging content. I recommend to anyone considering their IEMA qualification!"

24.10.2023