What are the NEBOSH Certificate exams?
The NEBOSH General Certificate has a two-stage assessment process - an open book exam and practical risk assessment. Each exam counts for 50% of your grade, so you have to pass both to achieve your full qualification. In this blog, we've broken down everything you can expect from the exam process including pass marks and when you'll recieve your final hard-copy certificate.
June 2020
In March 2020, NEBOSH launched a new Open Book Exam (OBE) for it's most popular qualification, the NEBOSH General Certificate in Occupational Health and Safety. It follows a major syllabus update launched in 2019, which better reflects the role of a real-life health and safety professional.

The new OBE is taken online and opens up a world of opportunity for those looking to get NEBOSH qualified. With the use of an online exam portal, you're now able to complete your entire course from the safety and comfort of your own home.
What exams are there for the NEBOSH General Certificate?
The NEBOSH General Certificate (2018 specification) has 2 assessments:
NG1/IG1: an open-book exam (OBE) and supporting interview.
NG2/IG2: a 3-hour practical assignment in your workplace.
Both units accounts for 50% of your final grade.
NEBOSH General Certificate Open Book Exam
The Unit NG1/IG1 open book exam (OBE) replaces the 2-hour written exam traditionally taken in an invigilated exam centre.

The new OBE assesses the same learning outcomes from elements 1-4, but with scenario-based questions. This helps to test your ability to apply your learning, rather than just reference key bits of information. The exam is taken entirely online, so you can use digital resources and textbooks to help you.

The exam will open with a scenario describing a real-life incident or safety intervention. It'll outline organisational activities, worker behaviour, and the role you play within the developing situation.

You'll be asked to complete a series of tasks based on the scenario. Remember, the aim of the OBE is to test how you apply your knowledge of risk management in the real world. Your answers will need to be relevant to the situation you're presented with and, in some cases, reference specific evidence from the scenario itself.

The paper is worth 100 marks and you need to achieve 45 to pass. You'll be given 24 hours to submit your answers, but it should only take you around 3 hours to complete.
NEBOSH General Certificate NG2/IG2 Risk Assessment Practical
Unit NG2/IG2 of the NEBOSH General Certificate is a work-based assignment that assesses your practical application of risk assessment and hazard control. You can take as long as you want on your assignment, but it should only take you around 3 hours to complete.

You'll be asked to carry out a risk assessment of a workplace. We recommend you use your own, but you can use any workplace of your choice (even a fictional one).

The assessment is split into 4 sections, each with their own marking criteria which needs to be met:
Description of organisation and methodology
Risk assessment
Action plan
Review and communicate
Your risk assessment should identify a range of hazards from different categories, such as workplace, equipment, electrical or fire. For each hazard you should consider who could be harmed, existing control measures, additional control measures, and timescales.

You'll then need to identify the 3 most urgent hazards and present actionable control measures. At this point, you'll need to express the legal and financial implications of not controlling them, likelihood and severity of harm, and the specific control measures needed to reduce risk.


NEBOSH General Certificate Pass Marks
You need to get 45 marks in both the NG1/IG1 Open Book Exam and NG2/IG2 Practical Risk Assessment. Your overall final grade is determined by the following marks:
Distinction: 75+
Credit: 65-74
Pass: 45-64
Refer (Fail): 0-44
You have 5 years to pass both units of the NEBOSH Certificate which starts from the moment you pass your first unit.
NEBOSH General Certificate Results
NEBOSH will email you your results within 50 working days of taking your exam and/or submitting your Risk Assessment. They'll use the email address that you put on your booking form, so always double check it's correct.
Your hard copy certificate will be sent out 6-8 weeks after you've passed both exams. As of 2019, you'll only receive one hard-copy Certificate for the whole qualification. The certificate will show your final qualification grade: pass, credit or distinction.
If you want more information on the NEBOSH General Certificate exams or just more clarification on the qualification itself, visit the Astutis Exam Help Centre.
Related Blogs @Model.Properties.HeaderType>
How Your Business Can Get Involved in World Water Day 2023!

Discover how you and your business could get involved and display your sustainability and eco credentials this World Water Day!

Which IOSH Course Will Enhance My Organisation?

This blog outlines every IOSH course, detailing which staff will benefit from each and how their enrolment will enhance your organisation. Read more here.

Why Your Organisation Needs the IOSH Managing Safely Course?

The IOSH Managing Safely course can turn managers into effective leaders. Find out why your organisation would benefit from enrolling staff through the IOSH Managing Safely course. Find out more here.

Understanding the Astutis Health, Safety and Environmental Training Report 2022-2023

Astutis Managing Director, Steve Terry' takes us through his reflections of the Astutis Health, Safety and Environmental Training Report 2022-2023. Read his thoughts here.

Environmental Employment is Sky High: Here's Why!

Discover why global organisations are on a recruitment drive specifically in the sustainability field. Uncover the benefits of green recruitment and how it can enhance your organisation today! Read more here.

Why Does My Organisation Need the IEMA Pathways to Net Zero Course?

Understand why the IEMA Pathways to Net Zero course is heavily desired for global businesses aspiring to ensure compliance and reputational enhancement. Read more here about how the course can benefit your business now.
Case Studies
Real Life Stories
Find out how learners look back on their training with Astutis. Our case studies give our learners, both individual and corporate, a platform to share their Astutis experience. Discover how training with Astutis has helped past learners and delegates make the world a safer place, one course at a time.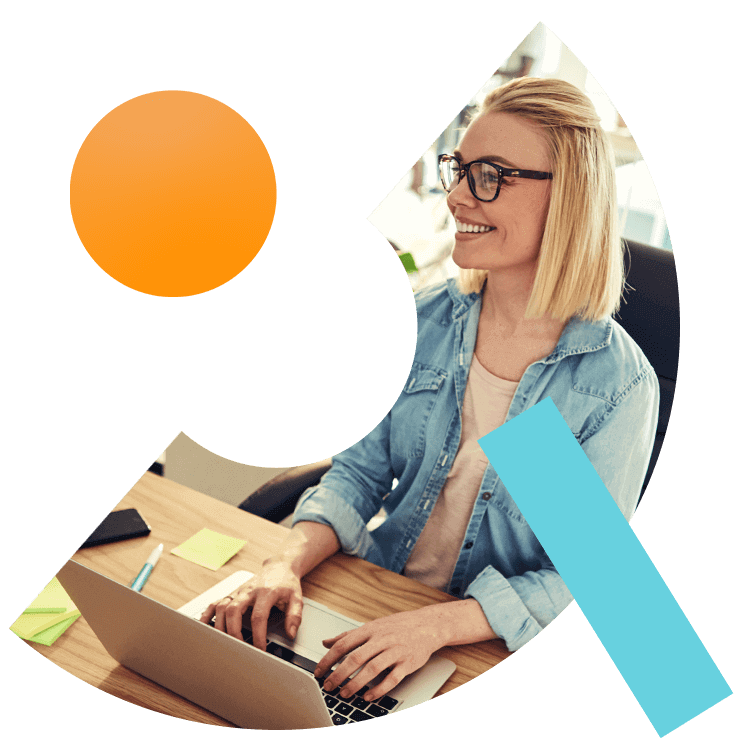 What People Say
Hear What Our Learners Have To Say
We're always there for our customers. 98% of our learners rated their overall experience as good or outstanding. We will always pride ourselves on our customer service. But don't take our word for it, here is what our customers have to say
"Well presented course, excellent customer service ready to politely deal with queries. Excellent online resources and timely emails. (possibly too many emails and the information could have been condensed down into fewer emails)."

Phillip Andrew

09.03.2023

"Excellent course but structure was a little strange. First week felt too condensed and the exam was in between the 2 weeks of lectures for us, when the second week would have proved beneficial prior to the exam as it helps consolidate week 1 lectures."

Phillip Andrew

09.03.2023

"Great training delivery, support throughout and very informative courses"

Kerri

08.03.2023

"Great course, very well explained and online material very useful and easy to access and navigate."

Kerri

08.03.2023

"Easy explanation & good content in the course"

Chris

06.03.2023

"Excellent content easy to understand"

Chris

06.03.2023

"The information in the course notes is great. The tutors however could not advise whether legal reference should be made in the risk assessment. Also, new version of the exams were only shared last minute for NG1 and 2. Leaving most of the course study time looking at old format"

Charbel

02.03.2023

"The course was very informative and I feel that I want to develop my career toward health and safety as I feel that I'm ready for the diploma"

Charbel

02.03.2023

"Great course- very helpful team!"

Elizabeth

02.03.2023

"Great course! Enjoyed the process!"

Elizabeth

02.03.2023