How To Maximise Your Online Training
Taking the most out of your online training is vital to maximise success. This blog analyses how to reap the incredible benefits of online training.
June 2023
New innovative technologies have allowed for brand-new ways to educate and inform. Unlike ever before, these new methods provide convenience and control for the learner's benefit. Digital learning will enable learners to learn where and when they want - ensuring the learning matches the learner's requirements and not vice versa.
However, how do you ensure you are maximising your chances of success?
This blog will investigate the changing training landscape entering the digital age. It will analyse how it can radically benefit the learner experience and how learners can maximise their experience on their course to their advantage.
The State of Digital Training
Digital training is one of the most enrolled training formats in the world. Astutis data suggests (66%) two-thirds of Astutis learners enrol on online courses. There is a definitive trend of individuals and organisations alike enrolling on online courses.
But why?
Well, there are many reasons why online training is emerging as the fastest-growing training format in the world...
Interactive and Engaging Content:

Premium training providers create interactive and engaging training content that goes beyond simple text and slides. They create online training that utilises multimedia elements such as videos, graphics, quizzes, and simulations to make the training more dynamic and immersive. This keeps learners proactively involved and enhances their learning experience.

Bite-Sized Modules:

Information overload can affect anyone. It is more prevalent when learners are confronted with long passages of text or long-winded modules without any rest bite for learners. Our research dictates breaking down the training into bite-sized modules or lessons. This approach helps learners absorb information more effectively and allows them to progress at their own pace. Shorter modules are also more convenient for learners with limited time availability or more unique information retention patterns.

Clear Learning Objectives:

First impressions are vitally important. The same can be said about learners' motivation. At Astutis, we clearly communicate the learning objectives at the beginning of each module. We believe this helps learners understand what they will achieve by the end of the training and stay focused on the key takeaways. This gives learners added motivation, knowing the learning outcomes are just around the corner and are highly attainable.

Pro-active Tasks:

Ensuring learners remain engaged with the learning materials is vital to maximising their retention. Therefore, we incorporate interactive activities throughout the training to reinforce learning understanding. We utilise quizzes, case studies and interactive scenarios to assess learner knowledge and provide immediate feedback.

Mobile Compatibility:

When we say learners have complete control over their training, we mean it. All of our online training is mobile-friendly and compatible across various devices. This allows learners to access the training anytime, anywhere, using their smartphones or tablets. We want our learners to have the comfort and convenience to maximise the success of their training.

Real-World Applications:

Effective online training emphasises real-world applications of health and safety principles. It provides practical examples, case studies, and scenarios that reflect the participants' work environment. This helps learners connect theory to practice and reinforces the relevance of the training.

Continuous Learning Opportunities:

Thanks to the ever-evolving (and ever-improving) online platform, learning opportunities go beyond the initial training. Speaking for Astutis, our online training includes webinars and newsletters that provide updates on new regulations, best practices, or emerging trends in health and safety. Continuous learning ensures learners stay engaged and up-to-date with industry developments.

Track Progress and Provide Certifications:

Organisations who enrol their staff on online training deserve maximum oversight over their progress. Our online training includes a tracking system to monitor learners' progress, with analysis offering guidance, should it be required. We provide certificates of completion or achievement to recognise their efforts and provide tangible proof of their training accomplishments, digitally or physically (or both), depending on the learner's desire.

Feedback and Improvement:

The beauty of the online platform ensures we can constantly improve the online training experience for the learner's benefit. We regularly seek learner/organisational feedback to improve our online training offering. We conduct surveys and consistently collect feedback on specific modules, content effectiveness, and overall user experience. We then utilise the feedback to refine and enhance the training for future learners.
However, with the benefits come a responsibility from those looking to utilise them.
Learner Responsibility
Training is a life-changing experience, one that cannot be overlooked. For many learners, enrolling on a health and safety training course is an investment in one's future. It is the first step in the journey of self-improvement.
For organisations, enrolling staff in health, safety and environmental training courses marks the beginning of safety-skill enhancement. Reputation, workplace safety and regulatory compliance all drive organisations to invest in the health and safety of their workforce.
But there is much more to training than meets the eye.
Effective training is a two-way street. It requires maximum effort from both the organisation training and those trying to learn. Let's focus on the learner side, which we call learner responsibility.
We strongly advise our learners to follow a checklist of responsibilities that, if followed, will ensure they remain on track with their studies.
This checklist is as follows:
Be Prepared Before You Start

- effective training relies on the momentum of the learner; try to avoid distractions or breaks when you feel good about the training. This is especially important during units or modules. Try to limit or eliminate interrupting the training mid-unit/module. This also means having everything with you before engaging with the materials.

Do Not Rush

- This should be obvious, but the desire to push through the training at a furious pace still motivates some learners to rush through the learning materials. Learners must engage with the learning materials reasonably to maximise learner retention and apply practical knowledge to their role and organisation.

Test Yourself

- The benefits of online learning dictate that learners are the boss of their training. They control everything about it, meaning they must also control how they are tested throughout the course. It is vital learners engage with all the resources at their disposal, with particular emphasis on mock exams and assessments. We strongly advise learners test themselves several times with these resources ahead of their exam/assessment not only to become attuned to the structure of the exam/assessment but also to simulate the experience under timed conditions. Remember, with an online course, the onus is on the learner to engage with the materials at his/her/their disposal.

Begin To Apply Your Knowledge

- The key to maximising the gains from your online training is understanding how your knowledge can be applied in a real-world setting. The next step to maximising your online training is understanding how specific examples in the course relate to your organisation and how to use the knowledge to improve health and safety standards.

Practice Self-Discipline

- Online training requires self-discipline. There is no tutor or presence to remind you to try harder or revisit module four. It is imperative learners stay focused on the goal at hand, to input as much effort as possible and pass the course.
This list does not identify everything learners must do to succeed with online training; instead, it offers half a roadmap to success. The other half is entirely dependent on the effort and motivation of the learner. It is important to remember that online learners will not have that physical tutor presence, pushing them to revise or to engage further with their materials. Therefore it is vitally important that learners construct a study plan.
Creating and following a study plan can work wonders for most learners. It adds structure and a timetable, giving peace of mind to learners, knowing they are on track. The key to an effective study plan is to integrate time management. Any plan must recognise the assessment/exam phase, allowing for a sensible window for revision. We advise learners who seek further clarification on study plans to tailor the plan to the skeleton of their course. Each module/unit should be accommodated in the plan, but then it is about understanding the most effective ways to retain information.
Information retention is highly personal. Each learner is different. This is evident in the differing techniques learners have to memorise information. Before setting out your study plan, understanding how long you need for each section, unit, or module is pivotal to success. If your preferred way to memorise information is to write it out several times, you may need longer for each section than you might need for, say, saying it out loud five times. Understanding this before relying on and following your plan is essential.
Putting It All Together
So, if learners embrace the responsibility of managing and dictating their studies, they can relish the rewards. But they must remember they are never alone.
Our industry-leading Operations team is only an email or phone call away; they are happy to deal with any queries or questions concerning the assessment or exam phase. Depending on the course, learners will be entered into communities with learners on the same course, inviting collaborative learning throughout the course. Learners can engage with experts in the field, seek clarification and choose to make the life-changing experience of passing the course together with fellow learners.
Finally, an overlooked method to maximise success with any form of training, but especially the more independent online format, is setting clear goals. The idea is that by having more attainable personal goals or objectives in the learning, learner motivation and well-being will be promoted every time each goal is hit. Learners could consider these mini-wins designed to help keep them on track (I.E. Finish Module 7 by 15 October) and help them understand that anything is possible if you try hard enough.
Take a look at our vast library of online courses and take that exciting next step in your career or your organisation's future.
If you want more information on the latest health, safety and environmental trends, expert insights and exclusive discounts; subscribe to the Astutis Newsletter!
Subscribe to our newsletter
Sign up for our newsletter.
Case Studies
Real Life Stories
Find out how learners look back on their training with Astutis. Our case studies give our learners, both individual and corporate, a platform to share their Astutis experience. Discover how training with Astutis has helped past learners and delegates make the world a safer place, one course at a time.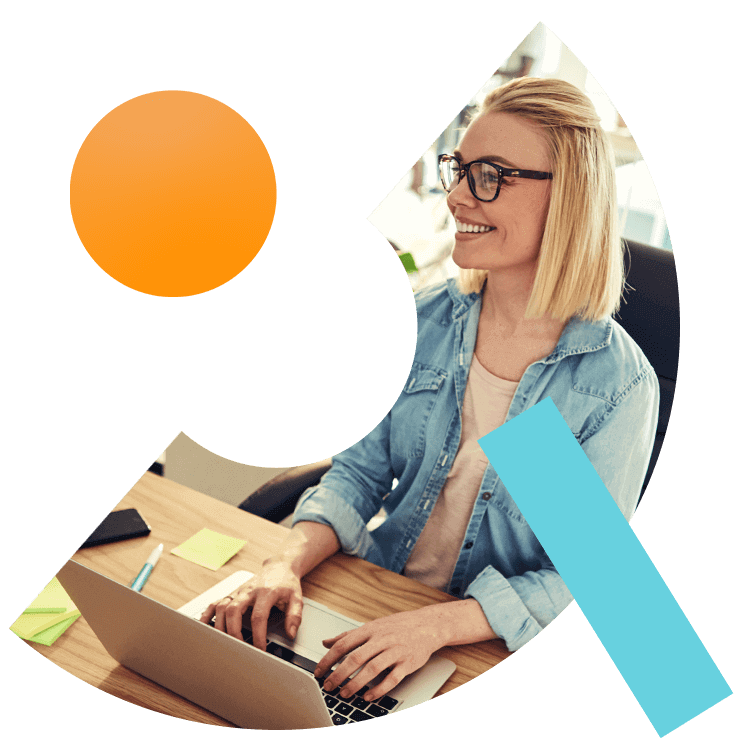 What People Say
Hear What Our Learners Have To Say
We're always there for our customers. 98% of our learners rated their overall experience as good or outstanding. We will always pride ourselves on our customer service. But don't take our word for it, here is what our customers have to say
"The "Managing Safely" course typically covers various topics such as risk assessment, hazard identification, accident investigation, legal responsibilities, and implementing control measures. It aims to enhance my understanding of health and safety management systems and empower me to create a safer working environment. By completing the course last week , I gained valuable insights into best practices for managing safety in the workplace, which can benefit both me and my organization."

14.09.2023

"Perfect training: The "Managing Safely" course with Astutis seems to have provided me with valuable knowledge and skills for improving health and safety management in the workplace."

14.09.2023

"Tutor new subject well and help in any way he could so we understand the different sections"

Tracey

17.08.2023

"Interesting and informative"

Tracey

17.08.2023

"There was no need to use the customer service as the course instructions were clear"

14.08.2023

"It was a good course, as I had not completed an exam for such a long time I found this challenging, it would have been helpful that there was more focus on how to structure the answers"

14.08.2023

"The course was good overall. Online classes can be difficult and I much prefer the classroom experience but due to circumstances and availability online was the option chosen. FSC1 was very good with lots of interaction. But no forward planning or discussion was given to FSC2. Because of a lot of experience in the fire industry and risk assessments I carried on without giving the question enough scrutiny which meant a refer and a costly resit. 5 minutes of discussion and forward planning for FSC2 would have avoided that. All that said I'm aware I took it too lightly."

Peter

10.08.2023

"A good online course, with good interaction. Be positive and be part of it. Some people sit quietly by that wouldn't happen in a classroom. Ask questions and understand, everything is there for you."

Peter

10.08.2023

"Great learning experience! Astutis was there every step of the way!"

Michelle

18.07.2023

"Actually purchased through my company - they selected a great partner"

Michelle

18.07.2023