How hard is the NEBOSH General Certificate?
Take a look at this blog discussing how hard the NEBOSH General Certificate is with tips on how to pass first time!
September 2019
This question is one of our most commonly asked when it comes to the NEBOSH General Certificate.
The NEBOSH General Certificate is a foundation level qualification. It's level 3 on the National Qualification Framework (NQF) and level 6 on the Scottish Credit and Qualification Framework.
People who pass the course are qualified to manage health and safety. And that's a serious job, they don't just hand it out to anyone!
That said, almost 300,000 people hold the NEBOSH General Certificate, showing that with a bit of hard work and proper guidance, there's no reason why you can't pass with flying colours.
Here are just a few factors to consider before taking the NEBOSH General Certificate to make sure you're as prepared as possible.
Getting to grips with content
The NEBOSH General Certificate covers all aspects of health and safety management. It looks at topics such as health and safety regulation, management systems, risk assessment, audits and hazard control in all types of workplaces. There'll no doubt be concepts and terminology in the syllabus that you're not familiar with, especially if you're new to health and safety, and you'll be asked to discuss these topics in detail in your exam.
But don't worry, there'll be plenty of chances throughout your course to ask questions and you'll be given resources to help explain harder topics in more detail.
Organising your time is essential
As with any qualification, the biggest challenge you'll face will be time. The NEBOSH General Certificate requires a total of 80-120 hours of study.
If you're studying online, planning your study time is essential to getting the most out of your course. Short, regular study sessions are more effective than long, random ones, so you'll need to find time to study most evenings and on the weekend.
If you're in the classroom, you'll need to discuss with your employer the possibility of taking 2 weeks off work. Plus extra time for your exams. You'll also be expected to find time in the evenings to complete homework, as well as completing your own study in between your classroom sessions.
Whatever learning method you choose, it's easy to fall behind if you don't keep on top of your studies. This may seem like hard work now, but it'll all be worth it when you receive that NEBOSH certificate through the post!
Sitting your exams
To achieve your full qualification, you need to pass 2 assessments. That's 1 online exam - NG1/IG1 and a Risk Assessment Practical - NG1/IG2.
The pass mark is set at 45 marks. You'll be awarded a grading for the NG1/IG1 outlined below and for NG2/IG2 either a pass or refer (fail). However you must achieve a pass for each of the 4 stages of the NG2/IG2 Practical. Your overall qualification grading will be based on the NG1/IG1 result.
Pass: 45-64 marks
Credit: 65-74 marks
Distinction: 75+ marks
For your NG2/IG2 Practical, you'll need to carry out a 4 stage risk assessment based on your workplace. You will have approximately 3 hours to complete it.
To pass your exams you must be able to clearly communicate your understanding of health and safety regulation and key concepts, as well as your ability to apply them to a workplace. This means having a good level of writing and oral communication skills, as well as the ability to critically evaluate situations and use evidence to back your conclusions.
Many learners get nervous at the thought of exams, especially if they haven't studied in a long time, but don't let that put you off. You'll get lots of revision and exam guidance throughout your course to help you answer questions and take the stress out of your exam day.
Motivation is key
Lots of us won't have taken a qualification since university or school. You may have even forgotten what it's like to study and how much work it takes.
Above everything else, taking a qualification off your own back takes a lot of motivation and commitment. Although you'll have tutors on hand to help you with content, they won't chase you up on work you haven't done. You'll be expected to complete reading and set deadlines on your own, which is a lot harder than it sounds when you have a full-time job and other responsibilities.
Getting a diary and creating a study plan is essential, it will make your learning experience a lot more enjoyable and help you stay on top of your studies. If you do start to feel overwhelmed at any point, you can always get in touch with your course tutor who will be able to offer some friendly advice and put your mind at ease.
The NEBOSH General Certificate is the most popular and widely recognised health and safety course in the world and a great way to start on your health and safety journey. If you would like more information on the course, download your copy of the NEBOSH Certificate Taster Pack!
This blog post was updated in September 2019 to reflect the changes in the NEBOSH General Certificate syllabus.
Related Blogs @Model.Properties.HeaderType>
An Introduction To Everything You Need To Know About Sustainability

We hear about sustainability all the time, let's take a step back and remind ourselves why it is so important.

What is Net Zero and How Do We Get There?

Uncover the importance of Net Zero and discover how each us can achieve their own version of Net Zero. Find out this and more in the latest blog by Astutis Managing Director, Steve Terry.

Discussing a strategic approach to the climate crisis: An introduction to the revolutionary IEMA Pathways to Net Zero

Discover how a decarbonisation plan could radically improve the environmental impact of your business with the IEMA Pathways to Net Zero course.

The Astutis Guide to Environmental Management Jobs

Curious about the career prosects in the environmental management sector? This blog will identify three amazing jobs that could be ideal for you!

Earth Day: The Most Important Day of 2022

Discover the history and importance of Earth Day 2022!

What is the IEMA Certificate for Environmental Management?

Uncover everything you need to know regarding the IEMA Certificate in Environmental Management. Explore course topics, benefits of studying the course and course difficulty level in Astutis' blog here.
Case Studies
Real Life Stories
Find out how learners look back on their training with Astutis. Our case studies give our learners, both individual and corporate, a platform to share their Astutis experience. Discover how training with Astutis has helped past learners and delegates make the world a safer place, one course at a time.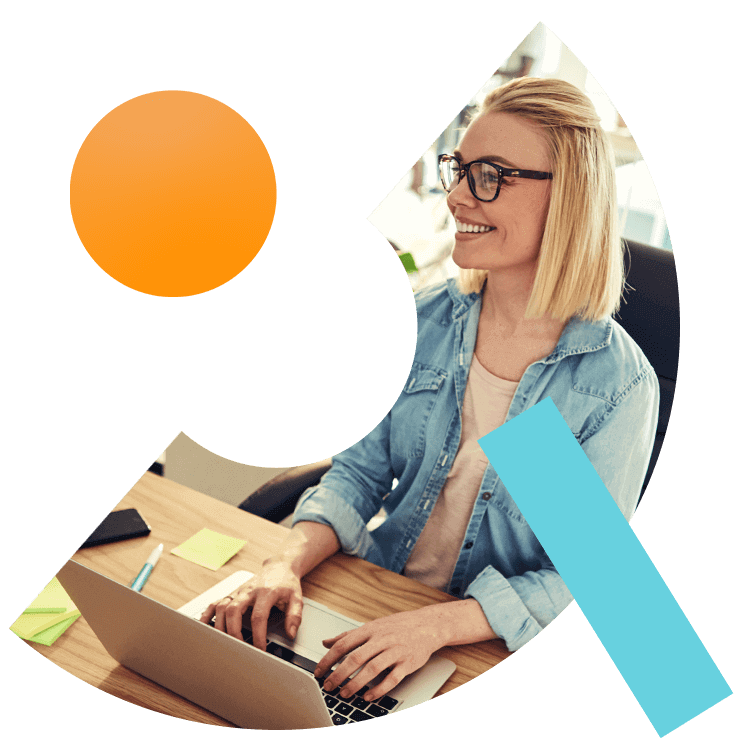 What People Say
Hear What Our Learners Have To Say
We're always there for our customers. 98% of our learners rated their overall experience as good or outstanding. We will always pride ourselves on our customer service. But don't take our word for it, here is what our customers have to say
"The course was informative and well presented with plenty of interactive opportunity rather than just a power point presentaation with the tutor reading the pages to you like some training providers."

Alan

26.05.2022

"Thoroughly enjoyed the day."

Alan

26.05.2022

"Service within the speed of sound. Very helpful and recommend what is necessary. Knowledge is key. Treating you with the greatest respect and make you feel part of the family. I will recommend anyone, anytime"

Pearl Fiona

18.05.2022

"Very informative and tons of information available. Assisting when needed and value for the price. Loved the videos as you can relate it to your own workplace. What you learn, you can make the difference in your own workplace"

Pearl Fiona

18.05.2022

"Excellent service, very helpful weather it be via email or on the website chats, quick response!"

18.05.2022

"The contents in the course is very detailed and knowledgeable, links to videos for more understanding per section is of great value especially for distance learning."

18.05.2022

"Yes, definitely, and I will propose to other friends or colleagues who ever want or have this similar training service!"

xie

12.05.2022

"Nice and wonderful, best practice and choice"

xie

12.05.2022

"Service is very professional, quick response to queries at any time... Always here to help.. I see a good coordination between the team. Thanks. Keep it up"

Jean Francois Stephan

12.05.2022

"Course is well désigned and vert user friendly."

Jean Francois Stephan

12.05.2022