How hard is the NEBOSH General Certificate?
Take a look at this blog discussing how hard the NEBOSH General Certificate is with tips on how to pass first time!
September 2019
This blog has been updated to reflect the latest course modifications and changes
This question is one of our most commonly asked when it comes to the NEBOSH General Certificate.
The NEBOSH General Certificate is a foundation level qualification. It's level 3 on the National Qualification Framework (NQF) and level 6 on the Scottish Credit and Qualification Framework.
People who pass the course are qualified to manage health and safety. And that's a serious job, they don't just hand it out to anyone!
That said, almost 300,000 people hold the NEBOSH General Certificate, showing that with a bit of hard work and proper guidance, there's no reason why you can't pass with flying colours.
Here are just a few factors to consider before taking the NEBOSH General Certificate to make sure you're as prepared as possible.
Getting to grips with content
The NEBOSH General Certificate covers all aspects of health and safety management. It looks at topics such as health and safety regulation, management systems, risk assessment, audits and hazard control in all types of workplaces. There'll no doubt be concepts and terminology in the syllabus that you're not familiar with, especially if you're new to health and safety, and you'll be asked to discuss these topics in detail in your exam.
But don't worry, there'll be plenty of chances throughout your course to ask questions and you'll be given resources to help explain harder topics in more detail.
Organising your time is essential
As with any qualification, the biggest challenge you'll face will be time. The NEBOSH General Certificate requires a total of 80-120 hours of study.
If you're studying online, planning your study time is essential to getting the most out of your course. Short, regular study sessions are more effective than long, random ones, so you'll need to find time to study most evenings and on the weekend.
If you're in the classroom, you'll need to discuss with your employer the possibility of taking 2 weeks off work. Plus extra time for your exams. You'll also be expected to find time in the evenings to complete homework, as well as completing your own study in between your classroom sessions.
Whatever learning method you choose, it's easy to fall behind if you don't keep on top of your studies. This may seem like hard work now, but it'll all be worth it when you receive that NEBOSH certificate through the post!
Sitting your exams
To achieve your full qualification, you need to pass 2 assessments. That's 1 online exam - NG1/IG1 and a Risk Assessment Practical - NG1/IG2.
The pass mark is set at 45 marks. You'll be awarded a grading for the NG1/IG1 outlined below and for NG2/IG2 either a pass or refer (fail). However you must achieve a pass for each of the 4 stages of the NG2/IG2 Practical. Your overall qualification grading will be based on the NG1/IG1 result.
Pass: 45-64 marks
Credit: 65-74 marks
Distinction: 75+ marks
For your NG2/IG2 Practical, you'll need to carry out a 4 stage risk assessment based on your workplace. You will have approximately 3 hours to complete it.
Be sure to look over NEBOSH's latest mock NG2 practical assessment to better understand the structure and difficulty of the assessment.
To pass your exams you must be able to clearly communicate your understanding of health and safety regulation and key concepts, as well as your ability to apply them to a workplace. This means having a good level of writing and oral communication skills, as well as the ability to critically evaluate situations and use evidence to back your conclusions.
Many learners get nervous at the thought of exams, especially if they haven't studied in a long time, but don't let that put you off. You'll get lots of revision and exam guidance throughout your course to help you answer questions and take the stress out of your exam day.
Motivation is key
Lots of us won't have taken a qualification since university or school. You may have even forgotten what it's like to study and how much work it takes.
Above everything else, taking a qualification off your own back takes a lot of motivation and commitment. Although you'll have tutors on hand to help you with content, they won't chase you up on work you haven't done. You'll be expected to complete reading and set deadlines on your own, which is a lot harder than it sounds when you have a full-time job and other responsibilities.
Getting a diary and creating a study plan is essential, it will make your learning experience a lot more enjoyable and help you stay on top of your studies. If you do start to feel overwhelmed at any point, you can always get in touch with your course tutor who will be able to offer some friendly advice and put your mind at ease.
The NEBOSH General Certificate is the most popular and widely recognised health and safety course in the world and a great way to start on your health and safety journey. If you would like more information on the course, download your copy of the NEBOSH Certificate Taster Pack!
Related Blogs @Model.Properties.HeaderType>
How To Pass The NEBOSH Level 6 Diploma

Discover how the May 2023 specification changes affect the assessment process. This blog will offer expert guidance on how to approach the NEBOSH Level 6 Diploma assessments. Read more here.

NEBOSH Level 6 Diploma: Unpacking The May 2023 Specification

The May 2023 NEBOSH Level 6 Diploma is here! Uncover all the changes to NEBOSH's flagship qualification in our blog. Read more here.

Earth Day 2023: Climate Action for a Sustainable Planet

Discover how you and your organisation can make a tangible difference in humanity's fight against climate change. Make your lifestyle environmentally sustainable today!

Why 'Greenhushing' Restricts Environmental Improvement

Astutis' Technical Director, Brenig Moore, analyses the latest environmental terms and their effects on humanity's attempt to curb climate change. Are portions of society becoming environmentally alienated? Read more here.

Unleashing The Secrets of Construction Industry Training

Uncover the intricacies and the vital importance of construction industry training. Discover how crucial effective training is to the overall safety of the construction industry by reading this Astutis blog.

Why Your Organisation Needs the NEBOSH Construction Certificate

In the most dangerous of working environments, it pays to have industry-leading health and safety training specific for the construction industry. Find out why your organisation needs the NEBOSH Health and Safety Management for Construction qualification, by reading Astutis' blog.
Case Studies
Real Life Stories
Find out how learners look back on their training with Astutis. Our case studies give our learners, both individual and corporate, a platform to share their Astutis experience. Discover how training with Astutis has helped past learners and delegates make the world a safer place, one course at a time.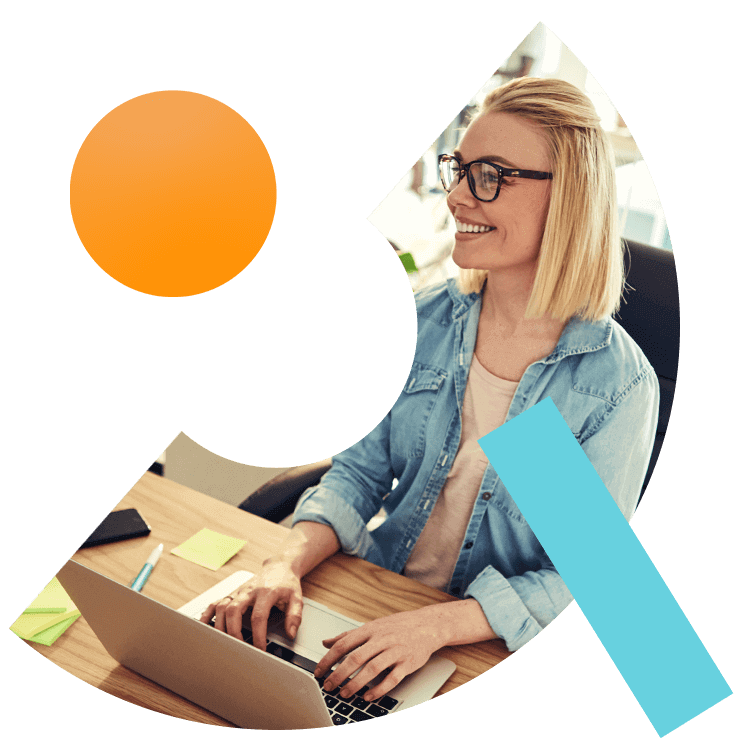 What People Say
Hear What Our Learners Have To Say
We're always there for our customers. 98% of our learners rated their overall experience as good or outstanding. We will always pride ourselves on our customer service. But don't take our word for it, here is what our customers have to say
"Good course content, appropriately paced & delivered with opportunities for questions & group discussion."

05.06.2023

"Good course content & paced."

05.06.2023

"Astutis was in contact with me at all times. They responded very quickly to my queries. It was a pleasure dealing with Astutis"

Axel

05.06.2023

"Instructor had good knowledge of the subject. There were good discussions between the team members and the course material was well layed out."

Axel

05.06.2023

"Course material is comprehensive and good for learning my chosen subject."

Michael

05.06.2023

"My distance learning course is flexible on time to complete to fit around my demanding day job."

Michael

05.06.2023

"I have felt so supported through our my NEBOSH journey. Nothing was too much trouble for them. It was such a positive uplifting experience that come exam day I didn't feel nervous at all"

Lindsay

24.05.2023

"Really great information that I could constantly access to relearn or check things"

Lindsay

24.05.2023

"Good level of detail on all areas covered"

15.05.2023

"A good level of content. practise questions were very useful"

15.05.2023