Workplace Scenario: Risk Assessment
Workplace Scenario: Risk Assessment.We've outlined a real-life scenario which shows the application of learning outcomes from different modules in the NEBOSH General Certificate syllabus.
September 2017
This blog was updated in August 2022.
Studying for the NEBOSH General Certificate can be a challenge, but it can prove even harder if you don't have any practical knowledge of a particular concept covered in the course. This can make it a struggle to understand how that topic can be applied to a real-world situation, or indeed appreciate how important it may be in protecting people at work.
To help you understand how key concepts can be applied in the modern workplace, we've outlined a real-life scenario which shows the application of learning outcomes from different modules in the NEBOSH General Certificate syllabus.
Learning outcomes and assessment criteria
NG1/IG1
Positively influence health and safety culture and behaviour to improve performance in your organisation.
3.3 Summarise the human factors which positively or negatively influence behaviour at work in a way that can affect health and safety
Do a general risk assessment in your workplace
3.4 Explain the principles and practice of risk assessment
NG2/IG2
7.2 Assessment of health risks
Routes of entry of hazardous substances into the body
The body's defence mechanisms
Sources of information
Limitations of information used when assessing risks to health
Role and limitations of hazardous substance monitoring
Workplace Scenario
Background
The example refers to activities carried out at a scrap metal recycling facility. The facilities receive and recycle many forms of scrap metal (construction steel, copper pipework, washing machines, car parts etc.) and process these metals into reusable raw materials. The raw material is then supplied to steelworks and foundries to make new steel or metals.
One activity at many metal recycling facilities is known as hot/flame cutting, or "burning". This involves resizing construction steel by manually hot cutting (or burning) the material into appropriate lengths using hot cutting equipment – usually an oxygen and propane cutting torch. This process, however, generates fumes as the steel melts, which not only contains fumes from the melting
This process, however, generates fumes as the steel melts. This not only contains fumes from the melting steel, but also fumes from any coatings or covering which is on the steel as the steel is hot cut. One such steel coating which is commonly found on old construction steel is lead-based paint.
Legal requirement
In the UK, exposure to lead is controlled by the Control of Lead at Work Regulations 2002, which set an "action level" and "suspension level" for the amount of lead allowed in the human body. This is measured by the amount of lead in either urine or in blood.
If lead levels reach the action level, the employer has to investigate why this has happened and try to reduce it.
On reaching the suspension level, the person has to be referred to an occupational doctor (or similar person) who will repeat the test. If this confirms the result of the first test, the doctor will usually decide that the employee should not carry on working with lead. Action must be taken on the doctor's decision, and the employee will not be able to work with lead again or be exposed to it until the doctor considers it safe to do so.
Identifying the risk
At one particular metal recycling facility, the process of hot cutting was being used. The management at the facility had carried out a risk assessment for this activity and, as part of this risk assessment, personal measurements had been taken to determine the operator's exposure to hot metal fume (including the exposure to lead fume).
Control measures
It was not reasonably practicable to prevent exposure by other means. So, in order to ensure that personal exposure limits were not exceeded, the risk assessment identified the need to select and introduce respirators to adequately protect the operator from the inhalation of metal fumes, including lead.
Appropriate respirators were selected and the operator was also trained in its correct use, it's cleaning, storage and replacement of filters. Face fit testing was also carried out.
A programme of blood lead sampling was set up to regularly sample the operator's blood for lead levels, to ensure that neither of the lead levels in the Regulations was being exceeded.
Further investigation
Not long after the control measures were introduced and the blood lead sampling programme put in place, it was noted that the operator's blood levels went above the Action level set in the Regulations.
This caused the management at the facility to carry out a review of the risk assessment, together with checks on the respirator, and a repeat of the personal exposure measurements. All of these checks did not identify why the blood lead levels had increased.
It wasn't until a supervisor suggested that the activity should be observed to establish how the task was being carried out, that the potential cause of the overexposure was identified.
Analysing human behaviour
On observing how the operator was carrying out the task, it was determined that the method of hot cutting the steel was indeed correct; the operator was correctly wearing all the required personal protective equipment. However, when observing what the operator did during breaks, or in between hot cutting different items of steel, the cause of the problem became evident.
One issue when working in a metal recycling facility and handling scrap metal is the issue of getting skin and hands dirty and contaminated from the material, even though appropriate gloves are provided and worn. The operator in question also smoked cigarettes, and these cigarettes he would make (or roll) himself.
When the operator was taking a cigarette break, or going for lunch, it was observed that his hands were highly contaminated. He wasn't washing them before rolling and smoking his own cigarettes or eating his sandwiches, resulting in lead poisoning through poor hygiene practices.
The issue of personal hygiene was sensitively raised and addressed with the operator and blood lead levels began to decrease.
Conclusion
It's clear that management at the facility had carried out a reasonable risk assessment, but had not involved the operator in determining exactly how the activity was to be carried out. Nor had they observed in enough detail how the task was actually being performed to determine if the risk assessment was adequate and the control measures were effective.
The example illustrates the importance of:
The consideration of human behaviour in the way a task is being carried out.
The involvement and observation of the person who is going to carry out (or is already carrying out) the activity in the risk assessment.
Ensuring that all routes of entry are taken into consideration (both theoretical and actual) when carrying out or reviewing a risk assessment relating to the exposure to hazardous substances.
If you want more information on the NEBOSH General Certificate click the button below!
Related Blogs @Model.Properties.HeaderType>
23 Reasons to Study With Astutis in 2023: Part Two

Complete your understanding of the 23 reasons why we are the industry-standard health, safety and environmental training provider in 2023. Read more here!

IEMA Foundation Certificate in Environmental Management: Learner Diaries #3

Read the final instalment in the trilogy of blogs that document a successful venture into the IEMA Foundation Certificate in Environmental Management course. Read more here.

23 Reasons to Study With Astutis in 2023: Part One

In this first instalment, we unpack why you should choose to train with Astutis in 2023. We detail 23 reasons, because, well it's 2023! Discover the first eleven reasons here! Read more now.

IEMA Foundation Certificate in Environmental Management: Learner Diaries #2

Toby's IEMA Foundation Certificate Learner Diary returns with Part Two. In this instalment he covers Elements 4-6, sharing how he managed to pass first time. Read more here.

A Year In-Review: 2022 and Its Effects on Astutis and the Health, Safety and Environmental Industry

Astutis, Managing Director, Steve Terry looks back on the events of 2022 and invites us all to be optimistic as we head towards 2023. Read more here.

How To Maximise Your Virtual Training Experience

Astutis Technical Director, Brenig Moore investigates the world of virtual training, using research and studies to underline the very best practices afforded by virtual training. Read more here.
Case Studies
Real Life Stories
Find out how learners look back on their training with Astutis. Our case studies give our learners, both individual and corporate, a platform to share their Astutis experience. Discover how training with Astutis has helped past learners and delegates make the world a safer place, one course at a time.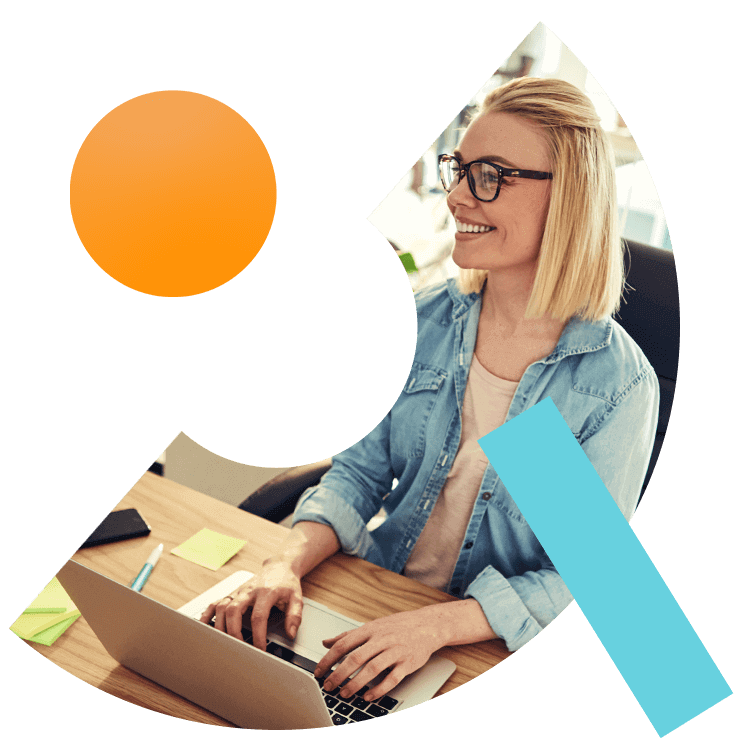 What People Say
Hear What Our Learners Have To Say
We're always there for our customers. 98% of our learners rated their overall experience as good or outstanding. We will always pride ourselves on our customer service. But don't take our word for it, here is what our customers have to say
"From start to finish the service Astutis have provided has been 5 star. Following the amazing experience I have referred multiple colleagues to complete training with Astutis. Great course, great support and great customer service"

Stuart

03.02.2023

"I really enjoyed studying Nebosh with Astutis. I had tried to complete the Nebosh Qualification previously but Astutis made it easier to learn and provided great training resources and support."

Stuart

03.02.2023

"Great customer focus, as usual!"

Gary

01.02.2023

"Excellent course, thank you"

Gary

01.02.2023

"Ever since I started with Astitus in 2018 I have completed two qualifications with them and they have always been quick to respond to queries, they have convenient payment options since I'm based in south Africa, I don't always afford to pay cash due to exchange rates. Hilary is super helpful she will communicate new courses and assist with information and enrolment. If it were possible to do my MSc with them, I would have enrolled with them"

Philiswa Sister

01.02.2023

"The course is very informative and outlines useful information that i will apply on my everyday duties"

Philiswa Sister

01.02.2023

"Course content was good though the on boarding was an issue with sone to and fro to sort wasting time."

26.01.2023

"Content aligned to all learning styles and relevant to risk professionals especially h and s a worthwhile bit of cpd"

26.01.2023

"Astutis advisor training course enrolled me quickly on my course. The course was well detailed, well organised and easy access to the platform for my study."

Saito

26.01.2023

"Good course and well presented. The content is easy to understand with options to listen or read. Videos and flowcharts describe well the content for a better understanding."

Saito

26.01.2023