Introducing our Latest Online NEBOSH General Certificate
December 2022
An integral part of sustaining industry-leading health, safety, and environmental training courses is continually striving to improve standards. Being willing to tear things down to build them better is the sacrifice required to always push for greatness. With this approach and considerable consultation with our learners, we have integrated several innovative features and changes to our NEBOSH General Certificate Online offering.
This blog will uncover all the changes that affect learners on their training journey. It will analyse the decision-making behind every new change, looking to illustrate how each new feature maximises learner success.
Disclaimer: It is important to note that Astutis has not altered, in any way, the course content or the learning outcomes. The core, integral NEBOSH General Certificate course remains the same. Astutis have drastically changed the appearance and feel of the course to promote the most learner-centric experience possible.
Visual Enhancements
The new NEBOSH Online General Certificate has a new user interface that has allowed radical innovations to the colour scheme and button style, introducing psychological elements that promote information retention. Our graphic designers have emphasised creating colour contrast, which, other than being much more visually pleasing, helps to activate a higher sense of retention in the learner. The vivid colour scheme allows for the segregation of information, grouping and separating different course elements whilst embedding visual cues for the learner.
The psychology of learning has influenced every innovation in the Online General Certificate course; this even includes buttons. Our graphic designers have ensured that button hierarchy is present, meaning that there is an improved understanding of what each button means, and how each learner interaction can help maximise their study. As with life, if everything is overloaded, you could potentially struggle to get things done. With that in mind, the Online General Certificate course has been built with the integration of minimalistic elements. Instead of being immediately greeted with a barrage of information, learners will have complete control over what information they receive and when. The interface is a calming and neutral white, and learners will have pointers on learning more and expanding their understanding.
Our Online General Certificate course epitomises our necessity to offer information to learners to digest in different ways. Effective learning is not when learners are boxed into one way of retaining information. This is why we have integrated a mass of animation to consolidate messaging visually. A wealth of stunning illustrations help to accompany text and animations, creating a multimedia-rich course that emphasises both proactive and reactive learning.
The Science Behind the Learning
As part of the regeneration of the Online General Certificate, our Learning Designers wanted to embed a wealth of learner theory into the fabric of the course. Learner theory is the research that goes into what makes successful learning. Our Learning Designers are constantly researching the most effective tools and methods to study. They invest a significant amount of time in
The Astutis learning process has two parts. Firstly, we consider how to get the information from the source and into your brain. Secondly, we think about how to recycle the knowledge and how the learner can apply it. This process ensures learners have the best chance of recalling the information they need during their exams. An integral way to achieve this is to have a varied mix of proactive activities to stimulate learners' brains and break away from reading.
On the topic of breaking away from learning, we believe a significant portion of people prefer to learn-by-doing, the notion that physically doing something makes people understand and remember it. Science suggests that it also dramatically benefits learners in an academic/training format. For this reason, we have always strived to include as many learn-by-doing elements as possible. We have mock exams and proactive, engaging exercises that encourage learners to apply their gained knowledge throughout the course, not just at the end.
Bitesize learning has been a phenomenon that we have slowly integrated into our course materials. Science suggests that humans can retain more accurately when remembering small chunks of information. This goes beyond simply providing smaller pieces of information. Our cleaner, streamlined user interface provides the perfect foundation to engage with the learning materials at whatever pace you choose. However, it will significantly restrict the potential of moving on before genuinely understanding it first. This becomes extremely useful when preparing for exams.
Preparing for the Exam
Our approach to exams has remained the same since our inception to ensure our learners pass the first time. With our ExamSmart™ approach, we base our exam preparation process on three integral pillars;
Pillar One: To have confidence in your understanding
Pillar Two: To be able to communicate your understanding
Pillar Three: To be able to apply your understanding
With these pillars in mind, we saw an opportunity to fine-tune the exam preparation phase. Every learner prepares for their exams differently. This is why we incorporated several innovations focused on preparing learners for their exams right from the beginning of the course with the 'Learning to Learn' Module. This new module introduces key revision concepts and techniques, hoping learners can begin to plan for their exams as early as possible. The module showcases several mind mapping and categorisation exercises that invite learners to try throughout the course, giving them the ultimate head start on their exam.
Our Learning Design team have also integrated a host of extra exam preparation activities; all focused on maximising learner success in their exam. These activities are positioned at the end of each module, consistently encouraging learners to think about how to apply the information into their exam.
One of the most significant learning outcomes of the General Certificate is to professionally complete risk assessments, which are vitally essential documents in preserving safe workplace operations. As part of the course progression, learners will (at the end of every module) be confronted with a simulated situation with risks and hazards present. They must complete a risk assessment based on that situation. Each situation is focused on the module's risk category, meaning learners will have completed at least one risk assessment on each risk category by the end of the course. These exercises are not assessed; they merely prepare learners for their eventual NG2 Risk Assessment.
We have also integrated a built-in search function into the course, allowing learners to search any term quickly and efficiently and find the materials where that term is present. This addition incorporates complete interactivity within our course materials for the first time.
Key Takeaways:
After consulting with our learners, we took time to carefully formulate a plan to regenerate our NEBOSH Online General Certificate offering.

The outcome has resulted in a complete enhancement of several core visual and learner theory elements that make the course more learner centric with added impetus on exam preparation from the inception of the course.

All enhancements have been heavily influenced by the psychology of successful learning. This is our most complete Online NEBOSH General Certificate to date.
For more information on the Online format and the NEBOSH General Certificate in Occupational Health and Safety, click the button below to visit the course page.
Related Blog @Model.Properties.HeaderType>
23 Reasons to Study With Astutis in 2023: Part Two

Complete your understanding of the 23 reasons why we are the industry-standard health, safety and environmental training provider in 2023. Read more here!

IEMA Foundation Certificate in Environmental Management: Learner Diaries #3

Read the final instalment in the trilogy of blogs that document a successful venture into the IEMA Foundation Certificate in Environmental Management course. Read more here.

23 Reasons to Study With Astutis in 2023: Part One

In this first instalment, we unpack why you should choose to train with Astutis in 2023. We detail 23 reasons, because, well it's 2023! Discover the first eleven reasons here! Read more now.

IEMA Foundation Certificate in Environmental Management: Learner Diaries #2

Toby's IEMA Foundation Certificate Learner Diary returns with Part Two. In this instalment he covers Elements 4-6, sharing how he managed to pass first time. Read more here.

A Year In-Review: 2022 and Its Effects on Astutis and the Health, Safety and Environmental Industry

Astutis, Managing Director, Steve Terry looks back on the events of 2022 and invites us all to be optimistic as we head towards 2023. Read more here.

How To Maximise Your Virtual Training Experience

Astutis Technical Director, Brenig Moore investigates the world of virtual training, using research and studies to underline the very best practices afforded by virtual training. Read more here.
Case Studies
Real Life Stories
Find out how learners look back on their training with Astutis. Our case studies give our learners, both individual and corporate, a platform to share their Astutis experience. Discover how training with Astutis has helped past learners and delegates make the world a safer place, one course at a time.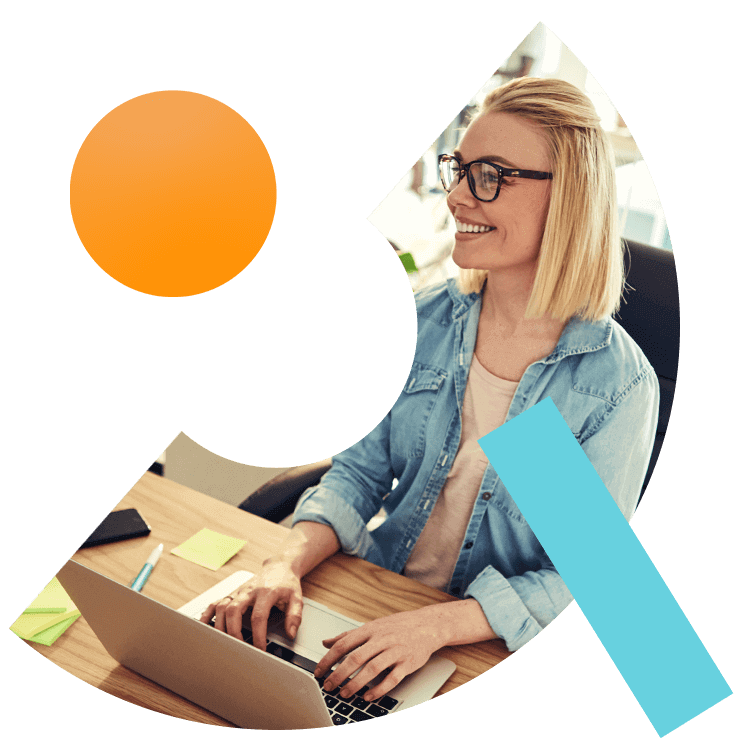 What People Say
Hear What Our Learners Have To Say
We're always there for our customers. 98% of our learners rated their overall experience as good or outstanding. We will always pride ourselves on our customer service. But don't take our word for it, here is what our customers have to say
"From start to finish the service Astutis have provided has been 5 star. Following the amazing experience I have referred multiple colleagues to complete training with Astutis. Great course, great support and great customer service"

Stuart

03.02.2023

"I really enjoyed studying Nebosh with Astutis. I had tried to complete the Nebosh Qualification previously but Astutis made it easier to learn and provided great training resources and support."

Stuart

03.02.2023

"Great customer focus, as usual!"

Gary

01.02.2023

"Excellent course, thank you"

Gary

01.02.2023

"Ever since I started with Astitus in 2018 I have completed two qualifications with them and they have always been quick to respond to queries, they have convenient payment options since I'm based in south Africa, I don't always afford to pay cash due to exchange rates. Hilary is super helpful she will communicate new courses and assist with information and enrolment. If it were possible to do my MSc with them, I would have enrolled with them"

Philiswa Sister

01.02.2023

"The course is very informative and outlines useful information that i will apply on my everyday duties"

Philiswa Sister

01.02.2023

"Course content was good though the on boarding was an issue with sone to and fro to sort wasting time."

26.01.2023

"Content aligned to all learning styles and relevant to risk professionals especially h and s a worthwhile bit of cpd"

26.01.2023

"Astutis advisor training course enrolled me quickly on my course. The course was well detailed, well organised and easy access to the platform for my study."

Saito

26.01.2023

"Good course and well presented. The content is easy to understand with options to listen or read. Videos and flowcharts describe well the content for a better understanding."

Saito

26.01.2023