Cracking the Code: Your Ultimate Guide to the NEBOSH International General Certificate
Learn how to successfully study the NEBOSH International General Certificate in Occupational Health and Safety with this special Astutis guide. Read more below.
June 2023
The NEBOSH International General Certificate in Occupational Health and Safety is a flagship health, safety and environmental training course trusted by individuals and organisations alike worldwide. Its reputation is based on providing a comprehensive overview of the most pressing health and safety principles in the workplace. The course gifts more than just skills but a mindset of how to lead safely in the workplace, helping to save lives and ignite productivity.
If you are reading this, you already know all of that. After all, you're busy in the middle of your studies, and if you want extra support, this blog is for you. This blog will introduce a unique study strategy for studying the NEBOSH International General Certificate, offering open-book exam tips and how to successfully approach the IG2 risk assessment.
So let's get started!
---
Firstly, let's discuss the NEBOSH International General Certificate assessment phase. The course is assessed through two different forms of assessment.
IG1 Open book exam:

The IG1 open book exam is completed electronically and submitted through the NEBOSH exam portal. You have 24 hours from 11am (UK time) on exam day to complete and submit your exam paper. The pass mark is set at 45 marks.

IG2 Workplace Risk Assessment:

The IG2 is a practical risk assessment based on a real workplace (not necessarily your workplace). This can be completed at work or home and submitted by email according to the deadline.
NG1/IG1 is an online, open-book exam to assess what learners know.
NG2/IG2 is a practical risk assessment to assess what learners can do. It can be completed in their own time and submitted by email or post. NEBOSH recommend learners spend around 3 hours on this assessment.
Learners must pass both assessments to pass the course. Learners will be awarded a grading for IG1, as outlined below, and for IG2, either a pass or refer (fail). The overall qualification grade will be based on the mark a learner achieves in their IG1 open book exam:
Both assessments are marked by external examiners appointed by NEBOSH. These examiners are chosen for their experience and expertise to ensure that learners are assessed by the very best in the industry.
Studying The International General Certificate
The NEBOSH General Certificate requires 80-120 hours of study. This is broken down into tuition and self-study hours. But how long it takes to achieve the qualification will largely depend on daily commitments, availability and chosen learning method.
The NEBOSH General Certificate has a minimum of 68 tuition hours. Meanwhile, learners are recommended to spend approximately 40 hours on private study. This can be anything from reading journals and websites to attending webinars, completing homework and watching videos.
Based on the structure of the assessment phase, we urge learners to begin thinking of revision in the months leading up to their IG1 Open book exam (more on revision later).
How to pass IG1
The first part of the NEBOSH International General Certificate is the NG1 Open Book Exam (OBEs). NEBOSH stresses that OBEs should not be considered an easier alternative to routine invigilated examinations.
We want to stress it is not an easier option. OBEs ask learners to think critically about what they have learned, discuss them thoroughly, cut off the irrelevant information and apply the appropriate principles. However, there is a more approachable format for learners who have struggled in the past with more standard exams.
The critical and most modern aspect of the NEBOSH International General Certificate is that learners can take the exam in the comfort of their home, wherever and whenever they wish, once their assessment process has begun.
Open Book Exams are structured to give learners as much flexibility as possible. Learners can use resources such as notes, textbooks, learning materials and other online resources to their advantage during the exam window.
Learners will be confronted with several What? Why? How? questions. These are designed to draw out a learner's understanding of core topics explored during the course. Learners should remember to describe what they know and how they intend to apply it.
During the exam, learners will be presented with a scenario that describes a realistic workplace and situation. Learners must then carry out a series of tasks using evidence presented in the scenario and the underpinning knowledge they have gained through their studies and revision.
The scenario could contain information that relates to the following:
Fictional workers, their roles and their challenges.

Conflicting viewpoints and employee disagreements influence the situation as it unfolds.

The physical features, surroundings and area of the worksite.

The actions learners have already taken

Existing health and safety issues.
The key here is to assimilate what learners need to complete their responses. We strongly recommend learners engage with mock questions and exams as early as possible to acclimatise themselves to the most relevant information.
The questions could be split into different elements, such as;
Element one: Managing workplace health and safety
Element two: How health and safety management systems work and what they look like
Element three: Managing risk, understanding people and processes
Element four: Health and safety monitoring and measuring
These questions draw on separate sections of the course. So if learners attempt to understand which questions refer to specific areas of the course syllabus, they can already have a head start on their exam.
Learners will have 24 hours to complete the exam. NEBOSH suggests it will take learners between four and five hours to complete the questions, so learners should spend the rest of the time researching and drafting their responses.
How to pass IG2
The NEBOSH International General Certificate concludes its assessment phase with the IG2 marked Risk Assessment. Learners can choose a submission date that suits them.
The Risk Assessment is assessed in the following areas:
Description of organisation and methodology

Risk assessment

Actions and justifications

Review, communicate and check
*For a more in-depth understanding of each risk assessment area and how to approach read our IG2 risk assessment guide*
NEBOSH recommend learners take three hours to complete all four stages of the Assessment. Ultimately, all learners are different. If a learner is about to begin the NG2 risk assessment, we strongly recommend they take as much time as needed. The critical factor to remember is that learners must submit their final assessment by the submission date they have registered against.
To begin the risk assessment, learners must first choose a workplace to base the assessment on. The risk assessment should ideally be carried out based on workplace experience. This will ensure it is realistic and benefit the learner and their organisation. NEBOSH insist the designated workplace does not have to be the learners' actual place of work, but the workplace does have to be real.
Mindset is Key
Lots of learners have not taken a qualification since university or school. Some may have even forgotten what it is like to study and how much work it takes.
Above everything else, a qualification like the NEBOSH International General Certificate takes a lot of motivation and commitment. Although learners have tutors to help them with content, they will not chase learners up on work they have not done. Learners are expected to complete reading and set deadlines independently, which can be much more complicated than it sounds with a full-time job and other responsibilities.
We strongly suggest getting a diary and creating a study plan. A structured study plan is essential; it can make learning experiences more enjoyable and help keep learners stay on top of their studies.
If learners start to feel overwhelmed at any point, we urge them to get in touch with their course tutor, who will be able to offer some friendly advice and put their minds at ease. Alternatively, if learners worry about their assessments, the Astutis Operations team can guide how their assessments will occur.
Revisiting Revision
Some learners have the misconception that with open-book exams, little to no revision is necessary - we cannot stress how this mindset will lead to failure with the NEBOSH International Certificate.
Yes, learners have access to their course materials and the internet, but the idea that learners only need those tools and no prior knowledge retention is fallacy.
Firstly, it is critical learners take advantage of any mock exams on offer. By going through mock exams several times, learners can become accustomed to the structure and timing of the open-book examination process. Learners can also find faults or gaps in their knowledge after several practice attempts which can help solidify their revision strategy.
Despite having access to their learning materials, the open book exam is still be time-limited. We urge learners to practice managing their time effectively during their study sessions. An effective strategy could be allocating specific time blocks for each question or section of the exam to ensure the completion of the exam within the time frame.
Then comes the problem with having too much information at your fingertips. We recommend learners condense down the most important information into a concise summary or 'cheat sheet'. Learners can write down key concepts, definitions and any other crucial details that you anticipate needing during the exam. This can serve as a quick reference guide and help to save time during the exam.
Practice makes perfect and going even further, learners could set up practice scenarios where they simulate exam conditions. Learners could give themselves a specific question or problem to solve, and practice finding the relevant information in their course materials. This will help them become familiar with where specific topics or concepts are located, making it easier to navigate during the actual exam
---
For more information about the NEBOSH International General Certificate, take a look at the course page.
To learn more about the NEBOSH International General Certificate exam proccess, visit our Exam Hub.
If you want more industry-leading insights into the health, safety and environmental industry and exclusive offers, sign up to the Astutis newsletter. Submit your email address below and embrace safety today!
Subscribe to our newsletter
Sign up for our newsletter.
Case Studies
Real Life Stories
Find out how learners look back on their training with Astutis. Our case studies give our learners, both individual and corporate, a platform to share their Astutis experience. Discover how training with Astutis has helped past learners and delegates make the world a safer place, one course at a time.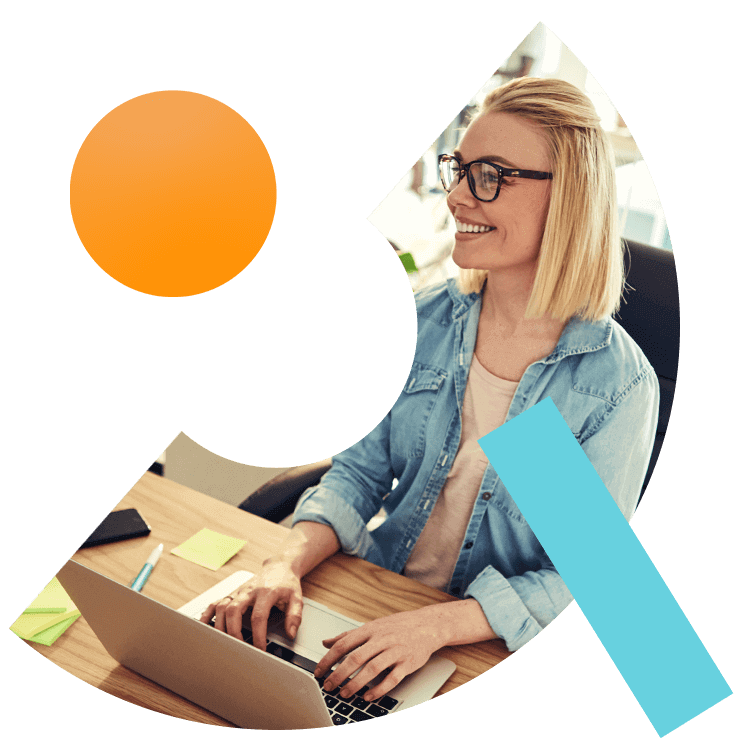 What People Say
Hear What Our Learners Have To Say
We're always there for our customers. 98% of our learners rated their overall experience as good or outstanding. We will always pride ourselves on our customer service. But don't take our word for it, here is what our customers have to say
"The "Managing Safely" course typically covers various topics such as risk assessment, hazard identification, accident investigation, legal responsibilities, and implementing control measures. It aims to enhance my understanding of health and safety management systems and empower me to create a safer working environment. By completing the course last week , I gained valuable insights into best practices for managing safety in the workplace, which can benefit both me and my organization."

14.09.2023

"Perfect training: The "Managing Safely" course with Astutis seems to have provided me with valuable knowledge and skills for improving health and safety management in the workplace."

14.09.2023

"Tutor new subject well and help in any way he could so we understand the different sections"

Tracey

17.08.2023

"Interesting and informative"

Tracey

17.08.2023

"There was no need to use the customer service as the course instructions were clear"

14.08.2023

"It was a good course, as I had not completed an exam for such a long time I found this challenging, it would have been helpful that there was more focus on how to structure the answers"

14.08.2023

"The course was good overall. Online classes can be difficult and I much prefer the classroom experience but due to circumstances and availability online was the option chosen. FSC1 was very good with lots of interaction. But no forward planning or discussion was given to FSC2. Because of a lot of experience in the fire industry and risk assessments I carried on without giving the question enough scrutiny which meant a refer and a costly resit. 5 minutes of discussion and forward planning for FSC2 would have avoided that. All that said I'm aware I took it too lightly."

Peter

10.08.2023

"A good online course, with good interaction. Be positive and be part of it. Some people sit quietly by that wouldn't happen in a classroom. Ask questions and understand, everything is there for you."

Peter

10.08.2023

"Great learning experience! Astutis was there every step of the way!"

Michelle

18.07.2023

"Actually purchased through my company - they selected a great partner"

Michelle

18.07.2023