How Much Does IOSH Managing Safely Refresher Cost?
A guide to the prices of taking the IOSH Managing Safely Refresher course. Discover how much IOSH Managing Safely Refresher costs.
May 2019
If you have already invested the time and money in your team leaders completing the IOSH Managing Safely course, you want to keep them up-to-date with their health and safety responsibilities, don't you? Of course. So, your next question is, how much is it going to cost then?
I will go through the factors you need to consider that will influence the cost of IOSH Managing Safely Refresher. You will then be in a better place to make a qualified decision on how and when, you can organise IOSH Refresher training for your staff.
Key facts
Remember – only people who have successfully completed the IOSH Managing Safely certificate can take IOSH Managing Safely Refresher. The certificate number will need to be provided at the point of booking. IOSH recommends that people with line management responsibilities need to update their knowledge with the Refresher course every three years.
Is it worth investing in an IOSH Refresher course?
The benefits of IOSH Managing Safely Refresher for businesses are an essential. Ask yourself these four questions:
Do you want:
A management team that knows how to manage safely and effectively using the Plan-Do-Check-Act model?
An engaged workforce that can help create a safety culture?
Higher productivity with less time lost to sickness and accidents?
To demonstrate to your stakeholders your commitment to safety with an up-to-date IOSH trained management team?
If a resounding yes, is your answer, can you afford to not to update your line managers in their safety responsibilities with an IOSH accredited Refresher course?
Course duration: good news - IOSH Managing Safely Refresher is a short 1 day / 6 hours course so this means the price will naturally be lower than any longer courses.


What affects the price of the IOSH Managing Safely Refresher course?
Learning method: if you choose to take it online, which is the most popular way to study, it will be less expensive than a classroom course. As IOSH Managing Safely Refresher is a short course, there are very few public scheduled courses available.
Quality of the training provided: prices can vary considerably and this is usually reflected in the quality of the course. A good quality course will deliver a successful learning experience that can be used in the workplace.
Accreditation and assessment fees: if you are organising class or online training for multiple staff members, there will an additional cost for accreditation and the monitoring of the assessments by IOSH. Course providers will normally factor these expenses into the online license fee, or day rate if you choose class-based training at your company.
Prices of online courses for employees
Online learning for IOSH courses is becoming more and more popular. Short courses like IOSH Managing Safely Refresher are perfect for your managers to work through online. The price of an online IOSH Managing Safely Refresher course will vary from one course provider to another. Factors that determine the course price will be the quality of the online course.
Any good quality online learning course should offer plenty of interaction such as practice activities to help your understanding of the material. The course should be easy-to-use, with lots of relevant workplace examples and a range of assessments to keep your learning on track.
The online IOSH Managing Safely Refresher can cost anything from £110 to £165 + VAT for a user license with Astutis. The number of employees for whom you buy online licenses, will determine the price. The more licenses you buy, the lower the cost.
Online learning is a very cost-effective and convenient way of training employees. Wherever staff are based, and whatever their work patterns, online learning offers a flexible solution for companies. Managers can dictate their own pace of learning with minimal disruption to work.
Cost of training staff at your company
If you have a group of managers that need to update their IOSH Managing Safely skills, you can opt for class-based training at your preferred site. This will be more expensive than buying multiple online licenses and means your staff lose a day's work. However, you can train up to 20 people on a face-to-face course. The training provider will charge a day's rate plus, certification, assessment and any travel costs for the tutor.
More and more companies are choosing online learning to train staff because it offers greater convenience at a cost-effective price.
Prices of class-based courses
Very few providers offer public classroom courses scheduled at different venues probably because it is a short 1-day course. Dependent on the course provider, the price can range from £150 to £200 per person.
IOSH Refresher training is a sound investment
The value IOSH Managing Safely Refresher training will bring your management team and company will far outweigh the costs: a more productive workforce, with less time lost to accidents and injury. The internationally recognised IOSH accredited badge will enhance your company's reputation and renew confidence among its stakeholders as evidence that safety is a priority.

Here in Astutis, we develop our health and safety course materials in-house. Designed by experts for experts, explore our health and safety training, tailored to your needs. Discover more today.
Related Blogs @Model.Properties.HeaderType>
23 Reasons to Study With Astutis in 2023: Part Two

Complete your understanding of the 23 reasons why we are the industry-standard health, safety and environmental training provider in 2023. Read more here!

IEMA Foundation Certificate in Environmental Management: Learner Diaries #3

Read the final instalment in the trilogy of blogs that document a successful venture into the IEMA Foundation Certificate in Environmental Management course. Read more here.

23 Reasons to Study With Astutis in 2023: Part One

In this first instalment, we unpack why you should choose to train with Astutis in 2023. We detail 23 reasons, because, well it's 2023! Discover the first eleven reasons here! Read more now.

IEMA Foundation Certificate in Environmental Management: Learner Diaries #2

Toby's IEMA Foundation Certificate Learner Diary returns with Part Two. In this instalment he covers Elements 4-6, sharing how he managed to pass first time. Read more here.

A Year In-Review: 2022 and Its Effects on Astutis and the Health, Safety and Environmental Industry

Astutis, Managing Director, Steve Terry looks back on the events of 2022 and invites us all to be optimistic as we head towards 2023. Read more here.

How To Maximise Your Virtual Training Experience

Astutis Technical Director, Brenig Moore investigates the world of virtual training, using research and studies to underline the very best practices afforded by virtual training. Read more here.
Case Studies
Real Life Stories
Find out how learners look back on their training with Astutis. Our case studies give our learners, both individual and corporate, a platform to share their Astutis experience. Discover how training with Astutis has helped past learners and delegates make the world a safer place, one course at a time.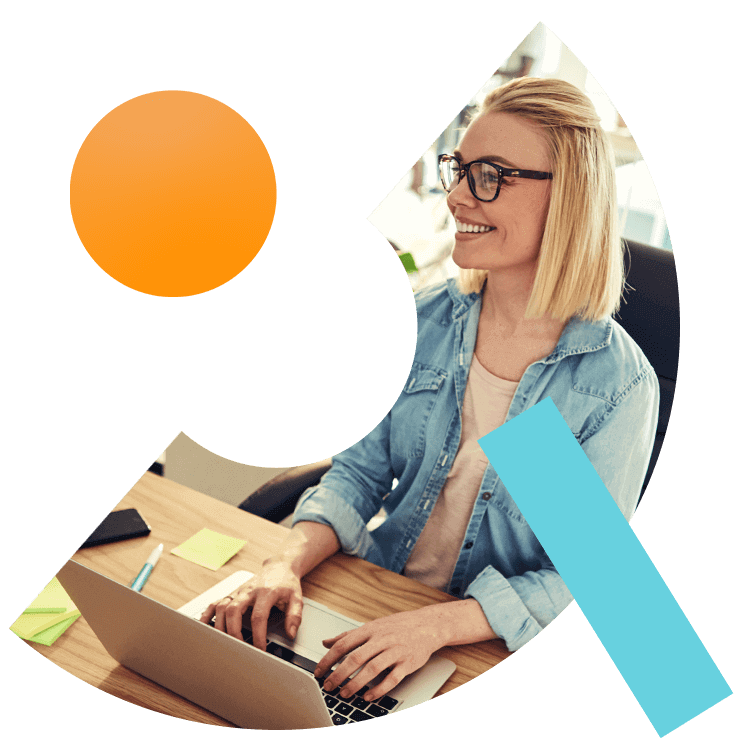 What People Say
Hear What Our Learners Have To Say
We're always there for our customers. 98% of our learners rated their overall experience as good or outstanding. We will always pride ourselves on our customer service. But don't take our word for it, here is what our customers have to say
"From start to finish the service Astutis have provided has been 5 star. Following the amazing experience I have referred multiple colleagues to complete training with Astutis. Great course, great support and great customer service"

Stuart

03.02.2023

"I really enjoyed studying Nebosh with Astutis. I had tried to complete the Nebosh Qualification previously but Astutis made it easier to learn and provided great training resources and support."

Stuart

03.02.2023

"Great customer focus, as usual!"

Gary

01.02.2023

"Excellent course, thank you"

Gary

01.02.2023

"Ever since I started with Astitus in 2018 I have completed two qualifications with them and they have always been quick to respond to queries, they have convenient payment options since I'm based in south Africa, I don't always afford to pay cash due to exchange rates. Hilary is super helpful she will communicate new courses and assist with information and enrolment. If it were possible to do my MSc with them, I would have enrolled with them"

Philiswa Sister

01.02.2023

"The course is very informative and outlines useful information that i will apply on my everyday duties"

Philiswa Sister

01.02.2023

"Course content was good though the on boarding was an issue with sone to and fro to sort wasting time."

26.01.2023

"Content aligned to all learning styles and relevant to risk professionals especially h and s a worthwhile bit of cpd"

26.01.2023

"Astutis advisor training course enrolled me quickly on my course. The course was well detailed, well organised and easy access to the platform for my study."

Saito

26.01.2023

"Good course and well presented. The content is easy to understand with options to listen or read. Videos and flowcharts describe well the content for a better understanding."

Saito

26.01.2023