4 Steps to Identify and Deliver the Right Health and Safety Training to Your Business
August 2023
This blog was updated in August 2023
We know that legislation* requires employers to offer the right training for the health and safety of their staff at work. However, as well as achieving legal compliance, there are many further benefits to organisations in providing effective health and safety training - it's not just a box-ticking exercise or time-consuming burden.

What are the Benefits of Training your Staff in Health and Safety?
Here is how to justify investing time and money in your training your staff:
Big compliance tick - meeting your legal duty to protect the health and safety of your employees.
Reassurance that your staff really know how to work safely and avoid accidents and ill-health.
Financial benefit of uninterrupted operations and staff not off ill due to accidents.
More motivated and productive staff.
Positive health and safety culture where safe and healthy working becomes part of the working day.
To coin a health and safety checklist, follow the 4 step process: 'Plan - Do - Check - Act' to get the best results from staff training...
4 Steps to Identify and Deliver Training: 'Plan, Do, Check, Act' Plan
Do a risk assessment to identify the training needs, and knowledge and skills with specific areas of responsibility, tasks and their inherent risks so staff can work in a safe and healthy way.
Consult employees, employee representatives regarding the planning and organising of any training and show a strong commitment to establish buy-in at all levels within the organisation. Plan and prioritise the identified training needs and if required, appoint a competent advisor with sector-specific experience to assist. Make your training goals Specific, Measurable, Achievable, Realistic and Time-Related.
Plan:
At this stage you should:
Compare required skills and knowledge against employees' current skills and knowledge to identify gaps.
Review recorded injuries, near misses or ill-health.
Evaluate risk assessments for information and/or training needs identified as factors in the control of risk.
Consider awareness-raising training needs for all members of staff, including directors, managers and supervisors, this will include:

How you currently manage health and safety.
Who is responsible for what aspects.
The cost of accidents and ill-health to the business.
How you identify potential hazards and evaluate risk.
Hazards encountered and their control measures.

Prioritise – Does the law require you to carry out specific training? Priority takes:

Staff whose lack of information and/or training could result in serious harm.
The training that benefits the most staff.
New employees or those in a new work environment/with new areas of responsibility.
Those needing to use new equipment.

Consult employees or employee representatives for their views and opinions.
Provide training during working hours and not at the expense of employees.
Make special arrangements for part-time staff or shift workers.
Do:
It is important that you select the right training methods and resources for your staff. While there are many external training providers that will be able to help you in this, there is also a lot of effective training that can be carried out in-house.
Select the right training methods for staff:

Providing instruction and/or information.
On-the-job training or coaching/mentoring/shadowing.
Online (computer-based and interactive) or distance learning.
Blended learning.
Individually or in groups.

Meet the training needs of the entire workforce, including those who might not have good English, people with reduced literacy skills or those with disabilities – such as of hearing or sight.
Evaluate who can assist in providing information, materials, training courses or consultancy services: national standards organisations, trade associations, unions, colleges, private training providers, independent HSE consultants, employer bodies and qualification awarding bodies such as NEBOSH, IOSH or IEMA.
Deliveryour training in a way that is easy to understand for your audience, using a variety of training methods where appropriate to account for all learning preferences.
Check:
In committing time and money to any training, you will want to be assured of its success. Post-training evaluation is often overlooked but is the cornerstone of good practice in health and safety.
Get answers to the following questions once your training has been delivered and learning consolidated:

Are employees aware of what is required of them?
Do they actually have the knowledge and skills needed to work safely now?
Are staff members working as they always have?
Is there any improvement in organisational health and safety performance?
What is the feedback from line managers and those trained?
Is there a need for further information and/or training?
Was the most suitable training method used?
Could any improvements be made?
Has there been a change in behaviour and practice amongst staff?
Act:
Training should be considered as a 'rolling programme' to ensure that employers/managers and staff alike are kept up-to-date with regulatory and legislative changes and to ensure that a culture of both learning and, by definition, safety becomes embedded within the all parts of business operations.
Keep records of training undertaken, even if it is in-house – good record keeping will be necessary in the event of an incident or accident requiring a site visit from an HSE inspector.
Monitor training records and administer refresher training as and when required.
To meet corporate safety competencies, the adequate education/training of management and staff is needed, plus collective learning from experiences, planned safety actions, incidents, accidents, and also unforeseen situations. Organisations can aspire to develop an organisational learning 'attitude' and 'climate', which will, in turn, 'foster the development and adoption of safety relevant innovations'.
Answer this question: are your staff appropriately trained to fulfil their health and safety requirements so your organisation will run smoothly and without incident?
Further information
For more information surrounding 'Plan, Do, Check, Act' click below to view the IOSH Managing Safely Course.
Related Blogs @Model.Properties.HeaderType>
Choosing The Right Health, Safety and Environmental Training Course For You

Thinking about entering into the rewarding world of health and safety? This blog will outline everything you need to know and consider before jumping in!

What Jobs Can I Get With the NEBOSH International General Certificate?

Discover how the NEBOSH International General Certificate can dramatically increase your employability with Astutis blog. Read more here.

Safety and Wellness Programmes: The Link to Stress and Work Productivity in the Workplace

Effective wellness and safety programmes can yield significant results, reduce stress and increase productivity in the workplace. Why do so many businesses still fail to acknowledge the importance of them?

What are NEBOSH Closing Interviews

Understand what NEBOSH exam closing interviews are and what is required to ensure you pass your exams with this Astutis blog.

Remote Work Safety: 5 Best Practices to Teach Your Employees

Understanding how to work productively at home is crucial in the modern working environment. Here are our tips!

The Risks and Effects on Health of Asbestos Exposure

Take a deep dive into the risks associated with exposure to asbestos and how it can effect long-term health problems. Find out more here.
Case Studies
Real Life Stories
Find out how learners look back on their training with Astutis. Our case studies give our learners, both individual and corporate, a platform to share their Astutis experience. Discover how training with Astutis has helped past learners and delegates make the world a safer place, one course at a time.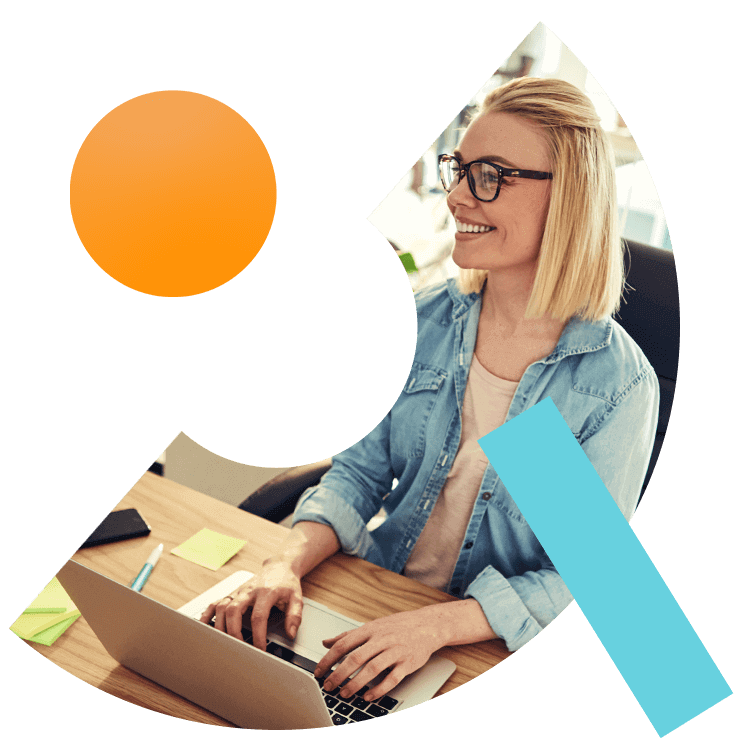 What People Say
Hear What Our Learners Have To Say
We're always there for our customers. 98% of our learners rated their overall experience as good or outstanding. We will always pride ourselves on our customer service. But don't take our word for it, here is what our customers have to say
"The "Managing Safely" course typically covers various topics such as risk assessment, hazard identification, accident investigation, legal responsibilities, and implementing control measures. It aims to enhance my understanding of health and safety management systems and empower me to create a safer working environment. By completing the course last week , I gained valuable insights into best practices for managing safety in the workplace, which can benefit both me and my organization."

14.09.2023

"Perfect training: The "Managing Safely" course with Astutis seems to have provided me with valuable knowledge and skills for improving health and safety management in the workplace."

14.09.2023

"Tutor new subject well and help in any way he could so we understand the different sections"

Tracey

17.08.2023

"Interesting and informative"

Tracey

17.08.2023

"There was no need to use the customer service as the course instructions were clear"

14.08.2023

"It was a good course, as I had not completed an exam for such a long time I found this challenging, it would have been helpful that there was more focus on how to structure the answers"

14.08.2023

"The course was good overall. Online classes can be difficult and I much prefer the classroom experience but due to circumstances and availability online was the option chosen. FSC1 was very good with lots of interaction. But no forward planning or discussion was given to FSC2. Because of a lot of experience in the fire industry and risk assessments I carried on without giving the question enough scrutiny which meant a refer and a costly resit. 5 minutes of discussion and forward planning for FSC2 would have avoided that. All that said I'm aware I took it too lightly."

Peter

10.08.2023

"A good online course, with good interaction. Be positive and be part of it. Some people sit quietly by that wouldn't happen in a classroom. Ask questions and understand, everything is there for you."

Peter

10.08.2023

"Great learning experience! Astutis was there every step of the way!"

Michelle

18.07.2023

"Actually purchased through my company - they selected a great partner"

Michelle

18.07.2023