Top Five Tips on How to Combat Stress in the Workplace
It is easy to become overwhelmed at work. No matter what the role, it can be a high pressured, fast-paced environment that, over a period of time, can cause stress. Read our top five tips on how to combat workplace stress, for a happier, healthier work-life.
November 2021
It is easy to become overwhelmed at work. No matter what the role, it can be a high pressured, fast-paced environment that, over a period of time, can cause stress. Some people thrive in this type of environment, whilst others may find it uncomfortable and, if not dealt with, can trigger other health issues such as anxiety.
According to a Labour Force Survey in 2019-2020, 828,000 workers suffered from work-related stress, depression or anxiety and 17.9 million working days were lost due to work-related stress during this period.
A great way to reduce work related stress is to learn what triggers you to feel stressed, and by learning what causes you stress is a step in the right direction on how to combat and overcome these feelings.
We have put together some top tips on how you can combat stress in the workplace. Making minor changes to your working day can improve your health and wellbeing in the workplace.
Start Your Day Off Right
Avoid morning stress! With lives returning to a different kind of normal after the Coronavirus Pandemic and most businesses opening their doors to the workforce again, it means the dreaded commute is back. Working from home has many benefits, including avoiding heavy traffic and long commute times. With that said, if it isn't possible to work from home, starting the day on a positive note will set you up with the right mindset.
Your brain is the most complex part of your body. Like a computer, it runs millions of processes everyday. You can fuel your brain by eating a healthy breakfast, the body then obtains glucose from your food, and it's delivered to the brain through the bloodstream. If your brain isn't adequately fuelled, you're likely to feel irritable and lethargic. Water is also essential, so make sure you drink plenty of water in the morning and take a water bottle on your commute so you can sip water all day.
A recent study by Astutis shows that only 30% of people in the UK eat breakfast before work. Having a healthy breakfast in the morning will help fuel you for the long day ahead, setting you up to combat anything that may come your way during that day. If you don't have time in the morning to eat breakfast, check out these quick and easy overnight oats recipes from BBC Goodfood.
Plan
The saying goes, 'fail to plan, plan to fail', and we believe this to be true. We have all had that feeling of being overwhelmed by impending deadlines and a high work volume. Setting clear objectives will allow you to prioritise your workload. Feeling in control of your work and achieving deadlines will give you a sense of achievement in itself. If you feel like you have unrealistic goals, make time to sit with your manager and clarify your goals.
There are some great free tools online to help project manage your work. The Microsoft Teams Planner is great for organising your workload, notifying you of upcoming deadlines and also allowing you to work collaboratively with your team.
By using a planning tool or even your calendar will allow you to create simple to-do lists. Plan your days in your calendar so that you maximise the limited time you have each week. Also, make sure to plan in your breaks – by putting them in your calendar, you are more likely to take them and your team know that you are away from your desk (and yes, actually have a break away from your desk).
Plan a walk or a 30-minute exercise activity each day – whether during work time or outside of work time, is scientifically proven to eliminate stress and depression. Exercising releases chemicals called endorphins which interact with the receptors in your brain that trigger a positive feeling in the body. Exercising has many benefits to promoting positive mental health; planning time to exercise each day will make you feel less stressed and generally healthier and happier.
Work comfortably
Another surprising stressor at work is physical discomfort. Stress is often related to pain, and office workers who sit in uncomfortable chairs for long periods are most likely to have back and neck problems, more so than those who are not office-based. Physical pain caused during work can be prevented. For example, our DSE Toolkit will help you or your employees reduce the risk of any health issues such as musculoskeletal, visual stress that could lead to lost time at work and potential liability claims.
However, not all job roles involve sitting behind a desk. Physically active jobs also require measures to ensure that you are adequately trained to perform your role safely. Training courses such as manual handling will equip you with techniques to work safely with less risk of injury. Please read our blog Prioritise wellbeing in the workplace for some other great tips.
Practice Mindfulness
Mindfulness has been a hot topic over the past couple of years, especially in the workplace. Mindfulness is a technique you can learn which involves making a special effort to notice what's happening in the present moment (in your mind, body and surroundings). You don't need to meditate every day to experience the benefits of mindfulness at work.
It aims to help you:
become more self-aware
feel calmer and less stressed
feel more able to choose how to respond to your thoughts and feelings
cope with difficult or unhelpful thoughts
be kinder towards yourself.
Here are a few recommendations Headspace suggests that can inject mindful moments into your day so you can de-stress and work at your best.
Take regular breaks. Most people don't think they can afford the time to take a break, let alone regular breaks. But a well-known productivity study found among a group of employees, the 10% who were the most productive had an ideal work rhythm of 52 minutes of work time followed by a 17-minute break. Researchers say that's because the brain naturally works in high activity for about an hour and then switches to low activity for a short period of time — the perfect amount of time, in fact, for a mindful break.
Check emails less. Emails can be a constant source of distraction, making you reactive to your inbox whilst taking you away from higher-priority tasks. If your job allows it, disable your push notifications and only check your email when you actually have uninterrupted time to concentrate fully on it. When you do open your inbox, try to focus only on what's important and be aware of what is merely noise.
Actively listen. Try being fully present and mindful of what others are saying throughout the workday, instead of just automatically nodding as you wait for your turn to talk. You'll benefit from learning to quiet the internal chatter in your head and creating space and openness to process what your co-workers are trying to tell you. And, you may even strengthen your relationships with people at work!
Practice gratitude. Everyone has bad days at work — the trick is to use those as an opportunity for mindfulness. The next time you're feeling a little down at work, try a gratitude meditation and write down one or two things you like about your job. This is a great way to note and cultivate an appreciation for your job, even when the day isn't going as intended.
Use your commute to unwind mindfully. It's important to unplug at the end of the workday and set boundaries so that you can be truly present at home. The commute can be an ideal time to make this transition. Here's one way to do it: turn off your phone, radio, audiobook, and any other distractions, and be — noticing things around you and focusing on your breath. If thoughts about work issues and stress arise, acknowledge them and let them go.
Talk to your employers/colleagues
Turn to your employers or co-workers for support. Having a solid support system at work can help turn around the harmful effects of job stress. Most HR professionals should be equipped to support employees with health and wellbeing. If you don't have an HR professional internally, speak with your line manager. Also, talking to a close friend at work can help you reflect on how you are feeling, whilst they may offer you some good advice.
Outside of work, talk to family members or friends about your feelings; you can also seek professional help should you need it. Remember, supressing your feelings will only make you feel more stressed in the long run, and long-term stress can lead to other mental health problems. So don't bottle it up!
We hope you find these five tips helpful to tackle workplace stress. For businesses looking to support their employees, Astutis offers a range of accredited courses and tools for all staff to proactively manage their health and wellbeing and create a happy and productive place of work.
Don't forget there are many charities that you can speak to. You are never alone. Find a local mental health charity via the Hub of Hope website.
Related Blogs @Model.Properties.HeaderType>
Choosing The Right Health, Safety and Environmental Training Course For You

Thinking about entering into the rewarding world of health and safety? This blog will outline everything you need to know and consider before jumping in!

What Jobs Can I Get With the NEBOSH International General Certificate?

Discover how the NEBOSH International General Certificate can dramatically increase your employability with Astutis blog. Read more here.

Safety and Wellness Programmes: The Link to Stress and Work Productivity in the Workplace

Effective wellness and safety programmes can yield significant results, reduce stress and increase productivity in the workplace. Why do so many businesses still fail to acknowledge the importance of them?

What are NEBOSH Closing Interviews

Understand what NEBOSH exam closing interviews are and what is required to ensure you pass your exams with this Astutis blog.

Remote Work Safety: 5 Best Practices to Teach Your Employees

Understanding how to work productively at home is crucial in the modern working environment. Here are our tips!

The Risks and Effects on Health of Asbestos Exposure

Take a deep dive into the risks associated with exposure to asbestos and how it can effect long-term health problems. Find out more here.
Case Studies
Real Life Stories
Find out how learners look back on their training with Astutis. Our case studies give our learners, both individual and corporate, a platform to share their Astutis experience. Discover how training with Astutis has helped past learners and delegates make the world a safer place, one course at a time.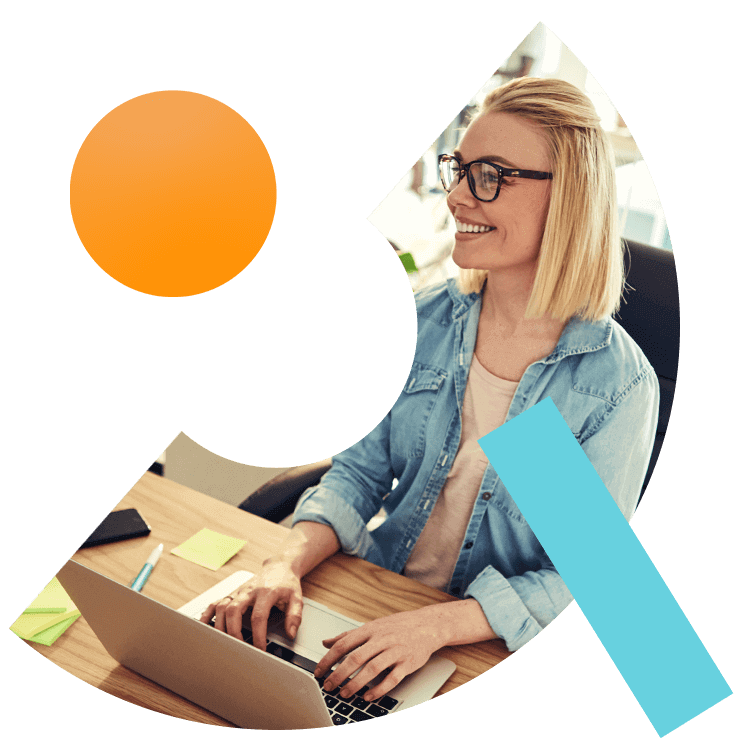 What People Say
Hear What Our Learners Have To Say
We're always there for our customers. 98% of our learners rated their overall experience as good or outstanding. We will always pride ourselves on our customer service. But don't take our word for it, here is what our customers have to say
"The "Managing Safely" course typically covers various topics such as risk assessment, hazard identification, accident investigation, legal responsibilities, and implementing control measures. It aims to enhance my understanding of health and safety management systems and empower me to create a safer working environment. By completing the course last week , I gained valuable insights into best practices for managing safety in the workplace, which can benefit both me and my organization."

14.09.2023

"Perfect training: The "Managing Safely" course with Astutis seems to have provided me with valuable knowledge and skills for improving health and safety management in the workplace."

14.09.2023

"Tutor new subject well and help in any way he could so we understand the different sections"

Tracey

17.08.2023

"Interesting and informative"

Tracey

17.08.2023

"There was no need to use the customer service as the course instructions were clear"

14.08.2023

"It was a good course, as I had not completed an exam for such a long time I found this challenging, it would have been helpful that there was more focus on how to structure the answers"

14.08.2023

"The course was good overall. Online classes can be difficult and I much prefer the classroom experience but due to circumstances and availability online was the option chosen. FSC1 was very good with lots of interaction. But no forward planning or discussion was given to FSC2. Because of a lot of experience in the fire industry and risk assessments I carried on without giving the question enough scrutiny which meant a refer and a costly resit. 5 minutes of discussion and forward planning for FSC2 would have avoided that. All that said I'm aware I took it too lightly."

Peter

10.08.2023

"A good online course, with good interaction. Be positive and be part of it. Some people sit quietly by that wouldn't happen in a classroom. Ask questions and understand, everything is there for you."

Peter

10.08.2023

"Great learning experience! Astutis was there every step of the way!"

Michelle

18.07.2023

"Actually purchased through my company - they selected a great partner"

Michelle

18.07.2023