22 Reasons to study with Astutis in 2022: Part One
February 2022
You may be considering which training provider to choose when considering undertaking Health, Safety or Environmental courses. In part one you will discover 11 reasons why you should choose Astutis as your training provider of choice.
1, Reputation
When it comes to training providers, reputation is an obvious prerequisite. Depending on their chosen course, learners could be spending a large amount of money on health, safety, or environmental qualifications. Therefore so much emphasis is on the reputation of the training provider. Choosing to train for a health and safety course is a massive investment in someone's future, and deciding the training provider can prove to be the most challenging decision.
Over the last ten years, Astutis has become one of the fastest-growing global health, safety and environmental training providers. We continue to work with businesses worldwide to train their workforces to comply with changing safety regulations. As part of our workplace training offering, we provide bespoke, customised training courses tailored to any corporate requirement.
We take immense pride in our ability to deliver excellent individual courses to aspiring health and safety professionals.
2, Our Learners
The organic development of the relationships with our partners and learners is pivotal to our mission statement. We work closely with our learners to provide customised training to their workforces either online, on-site or virtually tailored to match the corporate requirements of our partners. Our work with the following partners showcases our aspiration to achieve health and safety excellence.
3, Virtual Academy
Before the COVID-19 pandemic, our learning development team constructed the ultimate virtual training experience. We surveyed our partners and industry professionals to better understand how to create the best learning format for our learners.
The result of this hard work was the Virtual Academy, headed by the new learning format, the Virtual Classroom.
The beauty of the Virtual Classroom is that it combines the traditional learning experience of the classroom with the undeniable flexibility of virtual learning. However, it goes further than just virtual training.
The Virtual Classroom incorporates state of the art gamification and interactive elements that gift the learner with a proactive training experience.
4, Our Tutors
One of the most significant benefits of studying with Astutis is our tutors, who have a wealth of industry experience in the health and safety sector. Like with all education, our tutors understand that teaching is much more than just giving people knowledge.
The key to successfully educating people is through inspiring, thought-provoking and engaging techniques designed to stay with the learners long after the training concludes. It's much more than just relaying important information to our learners; it is about delivering the standard we hold in our health and safety standards into our training.
5, TOTUM Membership
Any learner, on any NEBOSH course, in any learning format, will be eligible to register for a *FREE* TOTUM membership after joining an Astutis provided NEBOSH course.
The benefits include:
Premium discounts (inc. Co-op, Boots and Fender)
300+ Student discounts (inc. Apple, ASOS and Amazon)
ISIC digital card (12-month duration)
£3.00 off Co-op voucher
Physical TOTUM membership card
Exclusive giveaways
Cashback coupons and freebies
Access to the TOTUM app
Local/independent stores discounts
6, Astutis Family
One key element of Astutis' everyday operations is the belief in community spirit. Whether you are a learner, a tutor or someone on the Astutis board of directors, we believe everyone is the same. We believe everyone is part of the Astutis Family.
The spirit is perfectly exemplified in our learner community forums. There, learners and tutors unite to discuss course content, revision help, assessments and exam prep.
7, Customer Feedback
A key driver in how we continue to deliver industry-leading health, safety and environmental courses is in our insistence to listen and react to our feedback from our customers. We are customer obsessed.
We believe there is always room to improve and that when it comes to health and safety, there is no time to remain complacent. For this reason, we value our feedback from our clients and individual learners as a means to ensure the world is a safer and healthier place.
This passion has resulted in Astutis being awarded the FEEFO Gold Trusted Service Award for 2022. The award symbolises our continued efforts to welcome positive and constructive feedback to better our training and continually enhance our standards.
8, Live Chat
Our ability to provide exemplary customer service is dependent on our Live Chat team. If someone visits the Astutis website, they will encounter one of our loyal live chatters whose responsibility is to help in any way regarding questions, queries, and problems.
"The LiveChat team always strive to offer quick, efficient and helpful customer service and support. In an always-connected world, we understand the value of quickly offering answers to any questions our learners and prospective learners may have. We are proud to offer the best-in-class service you expect from Astutis; we are customer-obsessed and here to offer support whenever you need it." Rhys Hart, Head of Astutis LiveChat.
9, Engaging Course Materials
The success of training depends on several factors, including the ability of the tutor, susceptibility of the learner and the learning materials.
We have always taken the responsibility to provide our learners and clients with the best possible standard of learning materials we can, very seriously. If a learner is presented with the highest standard of materials to assist in their training journey, the desire to succeed will only prosper. This is why as part of our global rebrand, we made it our mission also to evaluate the course notes and learning materials we deliver as part of our training, and we have subsequently updated and enhanced our course notes.
10, Industry-leading Webinars
As part of any of our training courses, we provide a significant level of support to assist our learners. One facet of this support is our webinars
Learners will be invited to join their fellow learners and tutors to discuss course relevant content throughout the course process. Former learners have cited webinars as a critical platform to understand complicated philosophies and as a means to interrogate tutors for all-important answers to their questions.
Learners must make the most of their time with tutors, and therefore we try to ensure learners never feel alone and get even more time with those who can solidify their understanding. We provide essential exam based webinars to assist in revision leading up to the big day.
11, The Astutis Environmental Mission
Over the past 12 months, we have taken it upon ourselves to embark on a mission to dramatically lower our environmental impact. This mission is more than just a morality tale. For us, it signifies the beginning of the new burgeoning potential of Astutis.
The mission began during the initial stages of the Astutis rebrand. One of the key drivers we have adopted going forward is to proactively seek new ideas that will make the world a healthier place and integrate these ideas into the very fabric of the business.
As a result, we have dramatically cut down our paper usage and the mileage to and fro from in-person classroom courses based on our new Virtual First programme. Our environmental training course library will continue to expand as time goes on, and we are in the process of appointing several Environmental Ambassadors whose role will be to use a dynamic approach towards innovative practices that can make Astutis more sustainable every single day.
Stay tuned for 22 Reasons to Study with Astutis Part Two
Case Studies
Real Life Stories
Find out how learners look back on their training with Astutis. Our case studies give our learners, both individual and corporate, a platform to share their Astutis experience. Discover how training with Astutis has helped past learners and delegates make the world a safer place, one course at a time.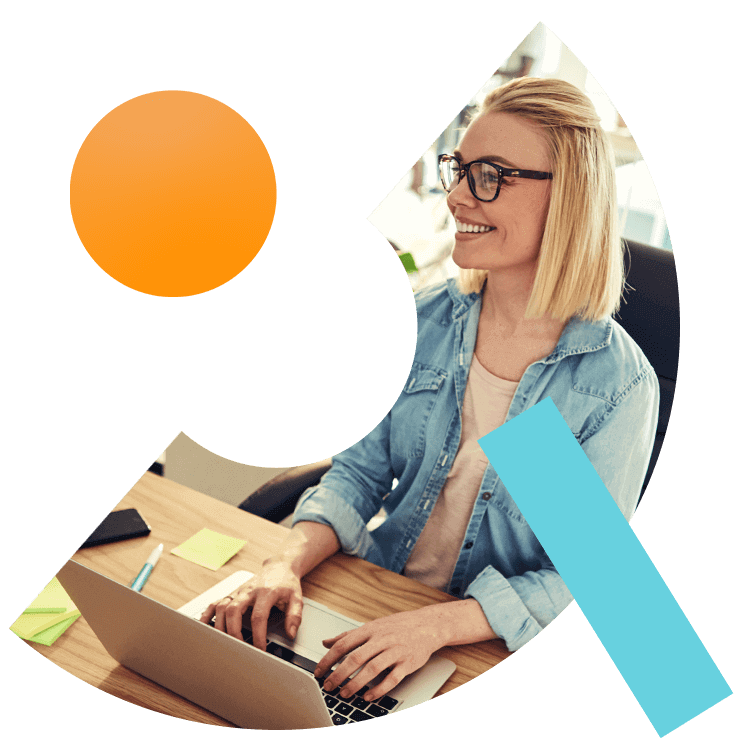 What People Say
Hear What Our Learners Have To Say
We're always there for our customers. 98% of our learners rated their overall experience as good or outstanding. We will always pride ourselves on our customer service. But don't take our word for it, here is what our customers have to say
"The "Managing Safely" course typically covers various topics such as risk assessment, hazard identification, accident investigation, legal responsibilities, and implementing control measures. It aims to enhance my understanding of health and safety management systems and empower me to create a safer working environment. By completing the course last week , I gained valuable insights into best practices for managing safety in the workplace, which can benefit both me and my organization."

14.09.2023

"Perfect training: The "Managing Safely" course with Astutis seems to have provided me with valuable knowledge and skills for improving health and safety management in the workplace."

14.09.2023

"Tutor new subject well and help in any way he could so we understand the different sections"

Tracey

17.08.2023

"Interesting and informative"

Tracey

17.08.2023

"There was no need to use the customer service as the course instructions were clear"

14.08.2023

"It was a good course, as I had not completed an exam for such a long time I found this challenging, it would have been helpful that there was more focus on how to structure the answers"

14.08.2023

"The course was good overall. Online classes can be difficult and I much prefer the classroom experience but due to circumstances and availability online was the option chosen. FSC1 was very good with lots of interaction. But no forward planning or discussion was given to FSC2. Because of a lot of experience in the fire industry and risk assessments I carried on without giving the question enough scrutiny which meant a refer and a costly resit. 5 minutes of discussion and forward planning for FSC2 would have avoided that. All that said I'm aware I took it too lightly."

Peter

10.08.2023

"A good online course, with good interaction. Be positive and be part of it. Some people sit quietly by that wouldn't happen in a classroom. Ask questions and understand, everything is there for you."

Peter

10.08.2023

"Great learning experience! Astutis was there every step of the way!"

Michelle

18.07.2023

"Actually purchased through my company - they selected a great partner"

Michelle

18.07.2023