Astutis Pioneer Sustainability Upsurge
September 2021
When the Coronavirus pandemic hit us all in March 2020, it's fair to say that Astutis needed to do some deep thinking about sustainability.
First and foremost, it was around business sustainability. With already having a solid foothold in the online health, safety and environmental marketplace, we were confident of survival. But Astutis needed more than survival. Our goal has always been to train those eager to take the exciting next steps in their career, assist, and be there for learners whenever they need us. Therefore survival was not good enough; we needed to thrive.
Learning trends started to evolve and become more sophisticated. The buyers were searching for solutions for themselves individually rather than corporate clients seeking to train multiple learners. This meant that a blended approach was necessary that coupled our e-learning solutions with premium live content.
The days of running courses over Zoom or MS Teams with little thought given to the new 'home' environment for both the tutor and the learner were over reasonably quickly. It has since become our focus to completely re-design the content (slides, digitised notes, exercises) to lend itself properly to a 'virtual first' format.
During the initial lockdown period, we conducted comprehensive research with our learners and partners on delivering the most impactful virtual courses. We did not want the opportunity of our potential learners to suffer as a result of the pandemic. This has involved working with our industry-leading learning development team to incorporate new immersive exercises to educate learners. Improvements are being put in place beyond just course content.
Standard issue Laptop cameras and mics just don't cut it for those on a training course that lasts over an hour. So, we invested significantly in professional high definition cameras and best in class recording equipment for all of our virtual virtuosos.
As you read this, we continue to improve our Virtual offerings. We value the format provides to the learner. We appreciate the tow of everyday life. We aspire to make training fit around the lives of learners instead of the opposite.
The traditional classroom as we know it has largely been replaced at Astutis for our online learning or virtual training or indeed a blend of the two.
This has been no bad thing at all.
Our stats tell us that the pass rates for virtual learning are now 12% better than in the traditional classroom. Learner feedback is such that they prefer the flexibility of remote learning, as does the employer who sees efficiency benefits.
Learners also access modular recordings and enjoy a real mix of teaching techniques that exploit their curiosity—research-based strategies, competitiveness, gamification and vibrant community platforms all feature.
The Astutis trainers also feel that losing the commute enables them to spend quality time with individuals before and after each session without the pressure of getting home late.
The mindset and focus moved from business sustainability to one of our core business principles, environmental sustainability. Soon after, we regained confidence in the brave new world.
The UN revealed its landmark IPPC (Intergovernmental Panel on climate change) report in August. We have to say that the findings make somewhat frightening, although not unsurprising, reading. In short, humanity has established an abusive relationship with its habitual planet; it is beyond unsustainable. But one UN representative concluded, 'it's not too late to make a difference'. This gives us a degree of hope for the future.
I am proud to say Astutis lead the way in sustainable practice. If we provide world-class health, safety and environmental training, it is only apt that we adopt the same principles. This is why we are so encouraged by our Virtual Classroom offering.
In our new world, it is estimated that Astutis' virtual first strategy has reduced the number of miles travelled by tutors and students by circa 1,650,000 miles a year. Our full-time tutors alone travelled a combined 200,000 miles in 2019.
Despite our concerted efforts to use local tutors as much as possible, we still managed to spend over 800 nights at hotels across the UK in 2019 alone. This was just servicing our public course network of classroom courses. This does not even touch on global in-company training initiatives.
Many of our learners now opt out of physical workbooks, which again makes a not insignificant difference. The NEBOSH certificate workbooks alone are 982 pages, with 2,400 learners a year doing the NEBOSH certificate; that's a lot of trees.
Our efforts towards promoting sustainable business go beyond Virtual delivery. For several years, we have offered several IEMA courses. IEMA (the Institute of Environmental Management & Assessment) create training courses focused on sustainable practice. We are so proud to work with IEMA in providing courses such as IEMA Environmental Sustainability Skills for the Workforce and IEMA Environmental Sustainability Skills for Managers.
I am proud of what we have achieved so far for sustainability at Astutis, but there is still much to be done. The pandemic has changed learners' attitudes to training in more sustainable means. Our job is to build on this motivation with creativity and innovation to keep them there for everyone's sake.
Sustainability is quite literally the future. I can safely say Astutis continue to pioneer the health, safety and environmental training industry with sustainable practice. All learners can feel relish in the fact that their training is helping to protect the planet. As a company, we are all proud of our current and future steps in becoming more sustainable.
Take your next steps with Astutis and have pride in your future.

Steve Terry, Managing Director, Astutis
Related News @Model.Properties.HeaderType>
Global Recognition for Astutis' Live Chat Service

We take incredible pride in delivering first-class customer service and we are delighted to announce our Live Chat service has been awarded the Live Chat Customer Excellence Award. Read more here.

Astutis Take Pride in the 'Diverse Sustainability Initiative'

Astutis are delighted to promote diversity through our partnership in the 'Diverse Sustainability Initiative'. Read more about it here!

Price Changes July 2022

We are announcing price differences on some of our course offerings from July 01 2022. Read more here.

Remote Working: How to be Safe and Productive

Do you practice remote working? Find out how to ensure your working environment is safe and helps productivity as we celebrate National Working From Home Day 2022!

How Work Wise Week Could Revolutionise Your Workplace

Hybrid working could be here to stay and employee wellbeing might be the most important step in achieving a happy and unified workplace culture. Find out why here!

Mental Health Awareness Week 2022

With the help of Jason Anker MBE, we analyse the connection between workplace culture and workplace wellbeing to help further our understanding of mental health during Mental Health Awareness Week 2022.
Case Studies
Real Life Stories
Find out how learners look back on their training with Astutis. Our case studies give our learners, both individual and corporate, a platform to share their Astutis experience. Discover how training with Astutis has helped past learners and delegates make the world a safer place, one course at a time.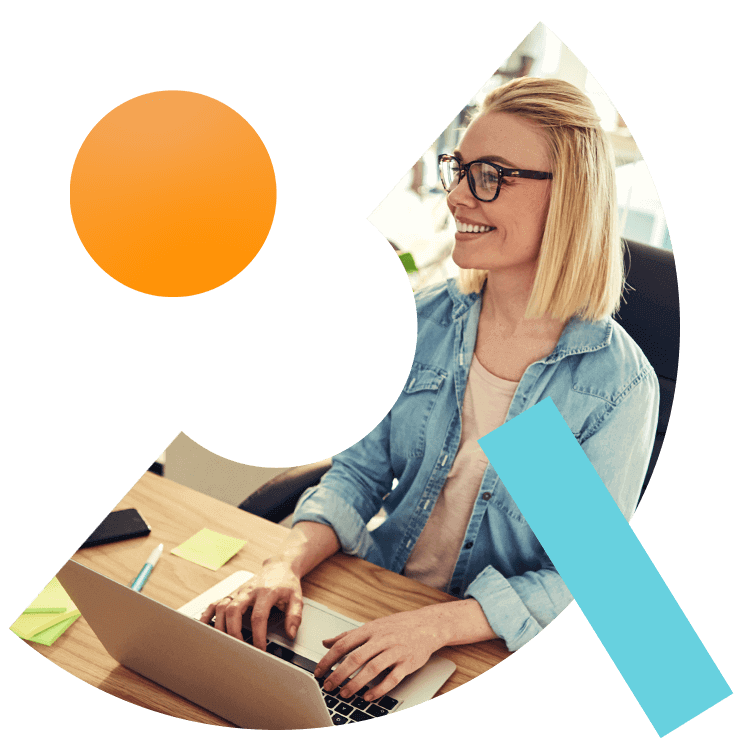 What People Say
Hear What Our Learners Have To Say
We're always there for our customers. 98% of our learners rated their overall experience as good or outstanding. We will always pride ourselves on our customer service. But don't take our word for it, here is what our customers have to say
"professional, Excellent Content of the course, best customer care"

30.06.2022

"excellent Content & referances"

30.06.2022

"Very good and informative"

27.06.2022

"course well managed and engaging"

27.06.2022

"They resolved the problem I had with playing the video quickly."

27.06.2022

"I did this course as a refresher to existing qualifications (that were over 30yrs old). It was interesting with a variety of activities."

27.06.2022

"Well presented, easy to unstand online training course, great study materials. Reasonble prices."

21.06.2022

".great useful well presented course"

21.06.2022

"The course was designed and put together very well . It was easy to follow. This was my first experience with on-line learning and I'm looking forward to completing more courses with astutis."

Stuart

21.06.2022

"Interesting and informative"

Stuart

21.06.2022