Why Choose a Widely Recognised IOSH Certification for Your Staff
Discover the differences between accredited and non-accredited courses and explore the benefits a widely recognised IOSH certification could bring to you and your team.

February 2019
When in need of a qualification for workplace health and safety, there are a variety of courses to choose from. A decision you will often face is whether to choose an accredited or non-accredited equivalent course for your staff.

In this blog, we will look at reasons to choose a widely recognised IOSH certification, the course options and compare accredited and non-accredited courses.
Choosing a widely recognised certification
The right course for your staff naturally depends on individual needs, circumstances and what kind of role said staff members are in. Despite this, choosing to go with a widely recognised certification body has significant benefits.
IOSH (Institute of Occupational Safety and Health) are a world-renowned provider of health and safety courses.

IOSH courses are typically aimed at:
learners who are not specifically working in a health and safety role and
require a level of knowledge on the subject.
An IOSH certification enables learners to manage teams, environments and situations that may occur in the workplace.
The experience and reputation IOSH holds within the health and safety industry means your staff will benefit from high quality courses that are well recognised and studied by a significant number of businesses worldwide. This allows you to ensure that your staff's learning is consistent, high quality and compatible with the latest health and safety legislation.

Learn more about IOSH (Institute of Occupational Safety and Health) by visiting our blog here.
IOSH Course Options
IOSH is best known for two major certifications: IOSH Managing Safely and IOSH Working Safely, both of which are respected, entry level health and safety certificates. Let's take a look at these in more detail.
IOSH Managing Safely
IOSH Managing Safely is a basic risk management health and safety qualification specifically for those in management or supervisory positions. An internationally recognised certificate, IOSH Managing Safely does not require any previous experience or qualifications within the sector making it ideal as a starting point for staff in any industry. The course covers subjects including:
Assessing Risk
Common Hazards
Accident Investigation
Measuring Performance.
The topics covered in IOSH Managing Safely provide managers with an understanding of their responsibilities as leaders within the workplace, arming them with the knowledge they need to ensure workplace hazards are kept to a minimum. In addition to keeping their team healthy and safe while also ensuring your business, is compliant with the most up to date legislation.
The IOSH Managing Safely, when offered as a training course for your staff at your company, can be delivered as an: Online, Virtual and Classroom course. The online course requires 16-32 hours to be completed and the classroom and virtual ccourse require 3 days in class-based training.

Discover the latest information about the IOSH Managing Safely here.
IOSH Working Safely
IOSH Working Safely is again, an international certificate, however this basic awareness course is suitable for all staff in any role and at any level.
The IOSH Working Safely qualification provides:
awareness of common hazards in the workplace,
outlines the importance of health and safety and
how crucial the general well-being is for team productivity.
Not only will this course make staff more aware of how their own actions may impact others' health and safety, it also makes them more aware of typical hazards and how risk can be prevented.
The topics covered in the course include, but are not limited to:
The differences between hazards and risks.
Hazard and risk identification, impact and control.
Why staff must work safely.
How industry affects the environment.
IOSH Working Safely can again be taken both online and in-company with the course only taking 4 – 8 hours online and 1 day in class-based training. Again, an ideal set up for busy staff.

Explore the IOSH Working Safely course here.
IOSH vs Non-Accredited Courses
There are of course, similar non-accredited certifications available for your staff. However, the benefits of choosing an IOSH accredited course over a non-accredited alternative are significant.
A. Quality of the Course
The quality of accredited courses like the IOSH Managing Safely and the IOSH Working Safely is almost guaranteed. With a set syllabus and specific number of teaching hours required, you can be reassured that your staff will be covering everything they need to, in order to become properly certified.
Unlike non-accredited equivalents which may not have a set syllabus, you can have faith that your staff will have a consistent knowledge of how to work and manage safely.
B. Wide Recognition of the Qualification
Non-accredited courses are known as a form of non-formal learning which still have an element of structure and teacher lead learning, however in most cases, will not lead to formal certification. While in many cases this isn't detrimental, having your staff certified with the biggest health and safety membership organisation in the world will have significant benefits.
IOSH is widely recognised all over the world. Having staff undertake a IOSH certification clearly demonstrates your business' commitment to health and safety, a important brand asset to promote among your stakeholders and customers. It also means you are assured that your staff are equipped to comply with health and safety legislation.
In many cases, accredited courses require staff to take an examination or assessment at the end of the course to ensure they have taken on board and understood the information. This ensures that your staff fully understand and can apply the information they have learned in a nationally recognised learning standard.
C. Quality of the Provider
Awarding bodies like IOSH have to undertake quality control checks on training providers offering their courses to ensure it is being delivered to an acceptable quality. In choosing an accredited course you can have faith that your staff are receiving up to date, relevant and consistent information no matter which provider you choose.

Explore the top 5 benefits for businesses interested in the IOSH Managing Safely Online Course below:
Related Blogs @Model.Properties.HeaderType>
Choosing The Right Health, Safety and Environmental Training Course For You

Thinking about entering into the rewarding world of health and safety? This blog will outline everything you need to know and consider before jumping in!

What Jobs Can I Get With the NEBOSH International General Certificate?

Discover how the NEBOSH International General Certificate can dramatically increase your employability with Astutis blog. Read more here.

Safety and Wellness Programmes: The Link to Stress and Work Productivity in the Workplace

Effective wellness and safety programmes can yield significant results, reduce stress and increase productivity in the workplace. Why do so many businesses still fail to acknowledge the importance of them?

What are NEBOSH Closing Interviews

Understand what NEBOSH exam closing interviews are and what is required to ensure you pass your exams with this Astutis blog.

Remote Work Safety: 5 Best Practices to Teach Your Employees

Understanding how to work productively at home is crucial in the modern working environment. Here are our tips!

The Risks and Effects on Health of Asbestos Exposure

Take a deep dive into the risks associated with exposure to asbestos and how it can effect long-term health problems. Find out more here.
Case Studies
Real Life Stories
Find out how learners look back on their training with Astutis. Our case studies give our learners, both individual and corporate, a platform to share their Astutis experience. Discover how training with Astutis has helped past learners and delegates make the world a safer place, one course at a time.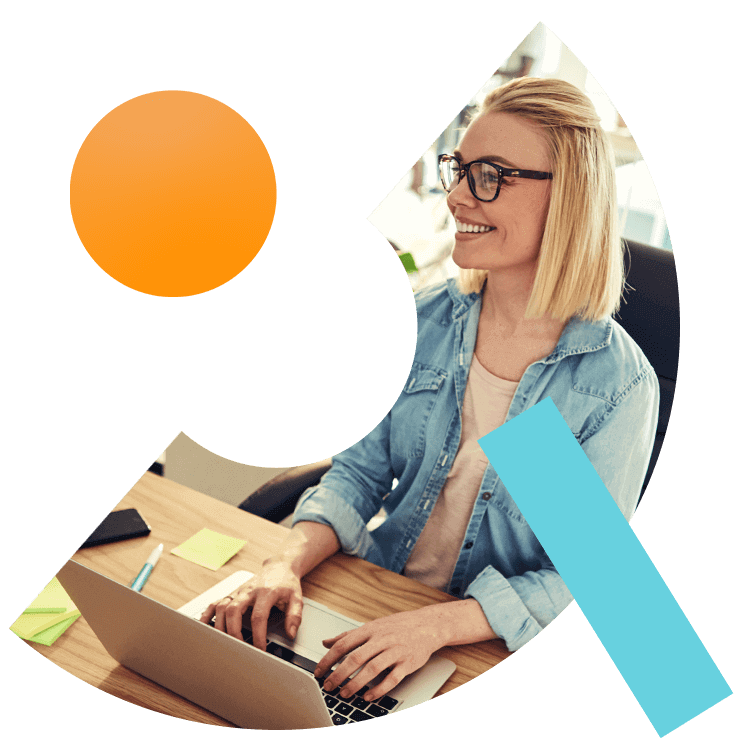 What People Say
Hear What Our Learners Have To Say
We're always there for our customers. 98% of our learners rated their overall experience as good or outstanding. We will always pride ourselves on our customer service. But don't take our word for it, here is what our customers have to say
"The "Managing Safely" course typically covers various topics such as risk assessment, hazard identification, accident investigation, legal responsibilities, and implementing control measures. It aims to enhance my understanding of health and safety management systems and empower me to create a safer working environment. By completing the course last week , I gained valuable insights into best practices for managing safety in the workplace, which can benefit both me and my organization."

14.09.2023

"Perfect training: The "Managing Safely" course with Astutis seems to have provided me with valuable knowledge and skills for improving health and safety management in the workplace."

14.09.2023

"Tutor new subject well and help in any way he could so we understand the different sections"

Tracey

17.08.2023

"Interesting and informative"

Tracey

17.08.2023

"There was no need to use the customer service as the course instructions were clear"

14.08.2023

"It was a good course, as I had not completed an exam for such a long time I found this challenging, it would have been helpful that there was more focus on how to structure the answers"

14.08.2023

"The course was good overall. Online classes can be difficult and I much prefer the classroom experience but due to circumstances and availability online was the option chosen. FSC1 was very good with lots of interaction. But no forward planning or discussion was given to FSC2. Because of a lot of experience in the fire industry and risk assessments I carried on without giving the question enough scrutiny which meant a refer and a costly resit. 5 minutes of discussion and forward planning for FSC2 would have avoided that. All that said I'm aware I took it too lightly."

Peter

10.08.2023

"A good online course, with good interaction. Be positive and be part of it. Some people sit quietly by that wouldn't happen in a classroom. Ask questions and understand, everything is there for you."

Peter

10.08.2023

"Great learning experience! Astutis was there every step of the way!"

Michelle

18.07.2023

"Actually purchased through my company - they selected a great partner"

Michelle

18.07.2023