IEMA Certificate in Environmental Management - the Route to Practitioner Membership
April 2019
Following David Attenborough's 'Blue Planet' programme, you would have been living in a parallel universe to not become aware of the intense anger felt regarding plastics in the ocean. But those of us who are environmental professionals have seen this growing, gradually over many years, and found it frustrating that it takes a TV programme to engage (or should that be enrage) people. The cry from us all is that something needs to be done, at a personal and corporate level.
As a fellow of IEMA and Chair and member of the Professional Standards Committee, I will share my experience of training people on IEMA courses to equip them to do their job more effectively. I develop peoples' understanding of environmental and sustainability issues for their role in their company.
How does your company manage environmental risks?
Plastic is just one example of the many environmental issues, which a responsible environmental professional needs to understand and to control. So, how do you know whether you have a responsible, and capable environmental professional? In these leaner times of financial constraints, many organisations employ a safety, health and environment (SHE) manager where safety and health play the largest role, and environment is seen as an added extra. Yet this often does not reflect the level and range of SHE risks that an organisation faces.
Based on my background, I train people with a wide range of motivations that has led them to take an IEMA environmental course; they may be in a safety role and have acquired environmental and sustainability responsibilities, or they are new to this career, or want to develop much greater insight into relevant issues organisations are facing.
The growing need for environmental expertise
Learners on IEMA approved environmental courses sometimes arrive with the notion that environmental issues are not too important- after all, as one attendee said, before being verbally reprimanded by the rest of his group, what does it matter if we kill a few daisies. (The answer of course is that it matters a great deal, as any professional will tell you.) From many years of teaching IEMA courses, the majority of learners finish their first day of training with a realisation that their role is not operating in a small standalone' environmental' zone.
They recognise that have a huge responsibility to their organisation. By the end of the first day have a very long list of issues that they will need to address as soon as they get back to the office.
What IEMA environmental courses are there?
There are two levels of course available, each of which leads to a recognised professional standard, awarded by IEMA. The Environment Agency is expecting more organisations to be able to demonstrate that they have a manager with a level of competency to deal effectively with environmental issues.
IEMA courses offer a practical understanding of environmental and sustainability issues so you have the knowledge and tools to use in your job to make a positive difference.
IEMA Foundation Certificate in Environmental Management
The IEMA Foundation Certificate in Environmental Management lasts 5 days and provides the basics on environmental issues and is a great starting point for your learning. Once you have passed this course, you can get an Associate level of IEMA membership. It offers the necessary foundation if you want to build a career in the environment and sustainability or if you have assumed these responsibilities in your job.
IEMA Certificate in Environmental Management
Once you have a foundation level of environmental/sustainability knowledge gained through work experience and/or a relevant course, you are ready to gain a detailed knowledge of environmental/sustainability principles and management tools; the three week IEMA Certificate in Environmental Management offers key Practitioner level skills and the opportunity to upgrade your membership status.
This three-week course covers three core topics for each module:
Module 1: Fundamentals of Sustainability, Business and Governance
Module 2: Environmental Principles, Policy and Legislation
Module 3: Environmental Management/Assessment Tools and Skills
For a full rundown of the IEMA Certificate in Environmental Management, take a look at our blog.
Assessments
Typical for all IEMA training, it adopts a practical approach and the assessment is made up of three assignments one for each module that must be completed after each week of the course. The assignments are structured so that most learners can make it directly relevant to their own organisation. It is an opportunity for people to write about a relevant area of their job as part of the assignment and it gives them the chance to apply their learning directly to their role.
Once the course has been completed, and the attendee has passed their assessments, they are entitled to use PIEMA - Practitioner membership of IEMA in their title. This is a well-recognised qualification on a global level.
For more information about the IEMA Certificate in Environmental Management assessments, please visit our Exam Hub.
Company benefits of the IEMA Certificate in Environmental Management
So what benefits can you and your company get in return for three weeks of training? Firstly, cost savings. As any self respecting environmental professional will tell you, doing the right thing from an environmental perspective will save you money by mitigating any potential risk that could prevent large fines, disruption to operations and company performance. A practitioner level manager will have the understanding and awareness of the need to profile the areas where the business is at risk, for diverse reasons, and do their best to minimise the organisation's exposure to these risks.
Chartered environmentalists play a key role in protecting the company's brand and reputation especially if the company is working with higher risk sector materials.
Hard-hitting headlines of companies' neglect of their environmental and sustainability responsibilities are a common feature of news bulletins. Some of the outcomes can report a shocking loss of life, injury/illness, pollution and environmental damage, in addition to eroded company share prices and increase in natural minerals. Companies must also consider the risk to their reputation. Practitioner membership of IEMA is a widely respected benchmark achieved by environmental and sustainability experts driving positive change within business.
The importance of sustainability
Sustainability is at the core of the IEMA environmental training courses. I was once working with a company board, where one member notably declared 'I don't hold with this sustainability nonsense.' By implication, he meant that he wanted to be unsustainable. Perhaps he wanted to explain that to the investors in the organisation!
Back to plastic...
Sustainability brings us back to the plastic referenced at the beginning of this blog. A PIEMA manager trained in the IEMA Certificate in Environmental Management would know that the plastic is a problem when the organisation produces it as a waste. So the answer? Eliminate it at source. Auditing the goods inwards for their plastic content (bottles, containers, wrapping, etc.) will allow the organisation to understand where the plastic waste is coming from. Essentially, the organisation now has to pay to dispose of a waste that has come from elsewhere. The possible solutions for managing plastic content may be:
Work with the supplier to find an alternative
Ensure that the plastic is of sufficient quality to be easily recycled
As a very last resort make sure that, the plastic waste is being disposed of through a reputable route, and not appearing on Blue Planet!
Organisations need to get their Environmental Managers trained at least to an Associate level of IEMA but preferably Practitioner level to have the practical knowledge and competence to make the right business decisions for organisations to survive.
IEMA Practitioner level benefits
Practitioner is not the end of the journey for the environmental professional. The next step on the rung of the ladder is to apply for Full membership of the IEMA, along with Chartered Environmentalist Status. Being an environmental professional really does have a recognised and rewarding career path, and working with forward thinking organisations can bring a great deal of satisfaction, a varied day, engagement with other like minded professionals in shaping the future through working groups, as well as supporting other areas of the organisation to succeed, and ultimately be more profitable.
Click below to view our full range of IEMA courses!
Related Blogs @Model.Properties.HeaderType>
Choosing The Right Health, Safety and Environmental Training Course For You

Thinking about entering into the rewarding world of health and safety? This blog will outline everything you need to know and consider before jumping in!

What Jobs Can I Get With the NEBOSH International General Certificate?

Discover how the NEBOSH International General Certificate can dramatically increase your employability with Astutis blog. Read more here.

Safety and Wellness Programmes: The Link to Stress and Work Productivity in the Workplace

Effective wellness and safety programmes can yield significant results, reduce stress and increase productivity in the workplace. Why do so many businesses still fail to acknowledge the importance of them?

What are NEBOSH Closing Interviews

Understand what NEBOSH exam closing interviews are and what is required to ensure you pass your exams with this Astutis blog.

Remote Work Safety: 5 Best Practices to Teach Your Employees

Understanding how to work productively at home is crucial in the modern working environment. Here are our tips!

The Risks and Effects on Health of Asbestos Exposure

Take a deep dive into the risks associated with exposure to asbestos and how it can effect long-term health problems. Find out more here.
Case Studies
Real Life Stories
Find out how learners look back on their training with Astutis. Our case studies give our learners, both individual and corporate, a platform to share their Astutis experience. Discover how training with Astutis has helped past learners and delegates make the world a safer place, one course at a time.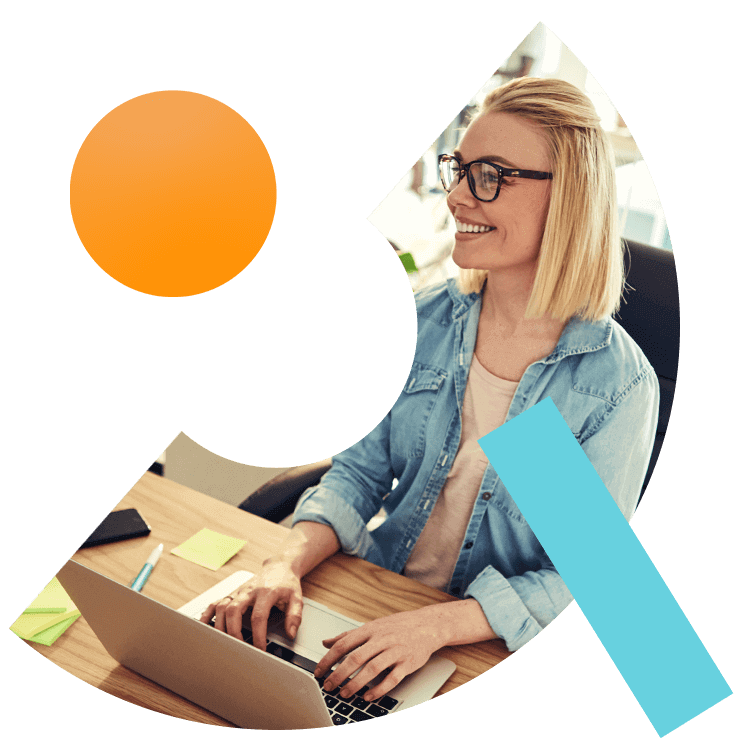 What People Say
Hear What Our Learners Have To Say
We're always there for our customers. 98% of our learners rated their overall experience as good or outstanding. We will always pride ourselves on our customer service. But don't take our word for it, here is what our customers have to say
"The "Managing Safely" course typically covers various topics such as risk assessment, hazard identification, accident investigation, legal responsibilities, and implementing control measures. It aims to enhance my understanding of health and safety management systems and empower me to create a safer working environment. By completing the course last week , I gained valuable insights into best practices for managing safety in the workplace, which can benefit both me and my organization."

14.09.2023

"Perfect training: The "Managing Safely" course with Astutis seems to have provided me with valuable knowledge and skills for improving health and safety management in the workplace."

14.09.2023

"Tutor new subject well and help in any way he could so we understand the different sections"

Tracey

17.08.2023

"Interesting and informative"

Tracey

17.08.2023

"There was no need to use the customer service as the course instructions were clear"

14.08.2023

"It was a good course, as I had not completed an exam for such a long time I found this challenging, it would have been helpful that there was more focus on how to structure the answers"

14.08.2023

"The course was good overall. Online classes can be difficult and I much prefer the classroom experience but due to circumstances and availability online was the option chosen. FSC1 was very good with lots of interaction. But no forward planning or discussion was given to FSC2. Because of a lot of experience in the fire industry and risk assessments I carried on without giving the question enough scrutiny which meant a refer and a costly resit. 5 minutes of discussion and forward planning for FSC2 would have avoided that. All that said I'm aware I took it too lightly."

Peter

10.08.2023

"A good online course, with good interaction. Be positive and be part of it. Some people sit quietly by that wouldn't happen in a classroom. Ask questions and understand, everything is there for you."

Peter

10.08.2023

"Great learning experience! Astutis was there every step of the way!"

Michelle

18.07.2023

"Actually purchased through my company - they selected a great partner"

Michelle

18.07.2023