Ergonomics 101: Your Guide to a Happy and Healthy Workplace
August 2023
Employee comfort and well-being have become incredibly popular topics of discussion in recent times with many questioning the effect of the office and the effect the daily duties have on the body. Studies have found that sitting at a desk all day might not actually be good for posture after all.
Whilst conducting research on a blog looking to highlight ways organisations can maximise worker comfort, one word kept coming up; ergonomics.
To those who, like me, had no idea what ergonomics meant until a few months ago - ergonomics, defined by ergonomics.com, is a "scientific discipline concerned with the understanding of interactions among humans and other elements of a system".
In the simplest terms, however, society sees ergonomics as a mechanism to make the workplace as staff friendly as possible. This is achieved through an assessment to first understand the workplace's status, then come any improvements.
This blog will investigate ergonomics and look to offer a guide on how your organisation can implement its ideas to not only improve employee well-being, but productivity also.
So let's start with the assessment!
Ergonomic Workplace Assessment
Begin by evaluating your workplace to identify potential ergonomic issues. Look for areas where employees might experience discomfort or repetitive strain injuries. You can hire a professional ergonomist or use online resources to guide you through the assessment.
Some organisations organise an external expert or therapist to come into their workplace and conduct the assessment themselves. Traditionally experts look for the following things when conducting an assessment:
Workplace data

- before conducting the assessment, evaluate any existing workplace injury data that can help paint a picture of patterns or anomalies in the workplace that insight injury. It's important to remember that a professional ergonomic assessment is a data-collecting exercise - the numbers will tell a story.

Workstation check

- Begin by closely assessing desks and workstations. Questions must be asked, such as;

does the position of the workstation lead to bad posture? Do the chairs lead to bad posture?

Staff questioning:

Once a competent check has been conducted on the office apparatus, it's time to begin discussions with staff. This stage can often prove the most revealing if staff feel that their comments are treated discreetly. Questions that should be asked could be;
Does your role involve any repetitive motion? Has any strain developed as a result?

How often do you experience pain or discomfort while on the job?

Do you get tired while performing your job, physically rather than mentally?

Do you ever feel unsafe while in the workplace?

Can you think of anything that would increase your comfort, energy, or feelings of safety while at work?

If you were me, how would you improve the work environment?
What happens next?
It is important that organisations act on the findings of the assessment. The most translatable form arguably is investment. Investing in ergonomic office furniture, such as adjustable chairs, sit-stand desks, and monitor stands, showcases progress - a willingness to listen. On a human level, these items help employees maintain proper posture and reduce the risk of musculoskeletal problems.
Then comes the personalised touches. Ensure that each employee's workstation is set up correctly for them. Adjust the chair height, desk height, and monitor position to support a neutral posture. The ergonomic assessment and open and honest dialogue with the employee should influence all actions taken here.
Ergonomics extends beyond office equipment; it encompasses every possible way to enhance staff well-being. So it is critical to encourage regular breaks, nothing extreme, just short breaks to get people away from computer screens. Employees should take short, frequent breaks to stretch and move around. Sedentary behaviour can lead to discomfort and health issues, so promoting movement is crucial. This extends to stretching and exercise. Exercises or yoga sessions that employees can do at their desks or designated areas can significantly reduce muscle tension and improve flexibility.
It might be time to consider standing meetings or desks. A recent phenomenon cropping up in workplaces around the world is standing desks. They help promote bloody flow and alertness and are becoming increasingly popular for staff with back or muscle issues. You could encourage standing rather than sitting for short meetings as it promotes enhanced blood circulation.
Then come the tiny details that can maximise the ergonomic programme's effectiveness. Organisations should offer ergonomic accessories like keyboard trays, mouse pads with wrist support, and footrests to enhance comfort and prevent strain. These items may seem minor; however, employees will feel the benefits over time. Employees will also bear witness to the added extras their organisation are investing in; for their benefit.
Employee Wellness
Ergonomics utilised to its true potential should also accommodate employee wellness. It should ensure that staff have positive mental well-being and feel valued at work. The first stage of accomplishing this is to implement a wellness program. An effective ergonomic wellness programme has to include ergonomic assessments, workshops, and regular check-ins to address any discomfort or issues employees may be experiencing.
Then employees must be educated or taken through the value of ergonomics and ergonomic training. Organisations could offer training sessions on how to set up their workstations properly. The training should also cover the position and adjustment of their chairs, the use of equipment, and the importance of maintaining a good posture.
Many employees feel that the investment and application of ergonomic efforts are working through monitoring and adjusting, if necessary.
Organisations should, therefore, continuously monitor the effectiveness of their ergonomic initiatives and gather feedback from employees. From this, organisations can make adjustments to improve the overall ergonomic environment - and have employees feel heard simultaneously.
Enhancing employee well-being means understanding that employees have a life outside the office. The pandemic meant employees were forced to work from home - a way of working that has only increased in popularity as time has passed. Organisations must continue supporting flexible working arrangements because remote work or flexible hours allow employees to create an ergonomic work environment at home.
Lastly, understanding that any ergonomic initiatives or principles introduced into an organisation can be easily undermined by managers or leaders who fail to take it seriously. It's vital that these individuals demonstrate good ergonomic practices to inspire employees.
For the latest health, safety environmental industry trends, expert insights and exclusive offers sign up to the Astutis Newsletter!
Subscribe to our newsletter
Sign up for our newsletter.
Case Studies
Real Life Stories
Find out how learners look back on their training with Astutis. Our case studies give our learners, both individual and corporate, a platform to share their Astutis experience. Discover how training with Astutis has helped past learners and delegates make the world a safer place, one course at a time.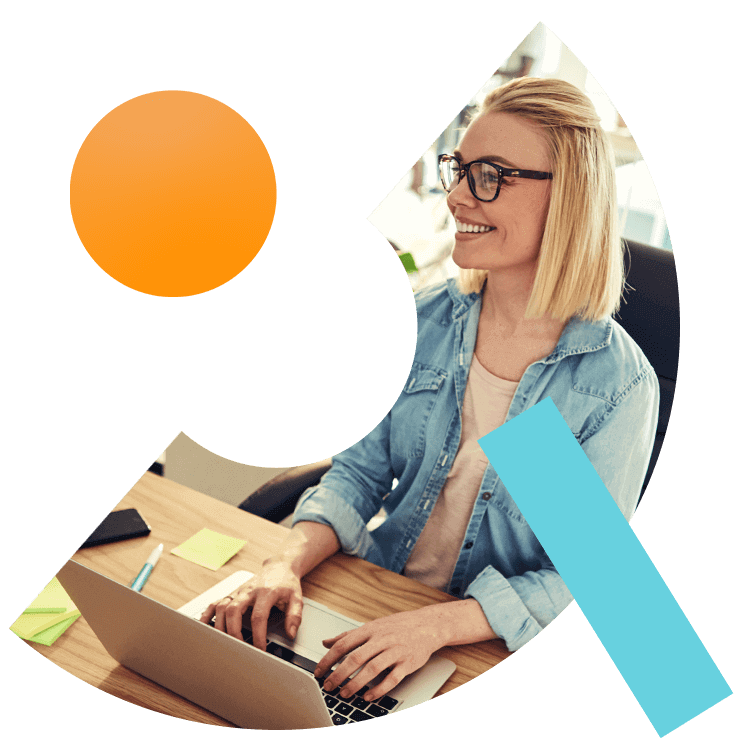 What People Say
Hear What Our Learners Have To Say
We're always there for our customers. 98% of our learners rated their overall experience as good or outstanding. We will always pride ourselves on our customer service. But don't take our word for it, here is what our customers have to say
"The "Managing Safely" course typically covers various topics such as risk assessment, hazard identification, accident investigation, legal responsibilities, and implementing control measures. It aims to enhance my understanding of health and safety management systems and empower me to create a safer working environment. By completing the course last week , I gained valuable insights into best practices for managing safety in the workplace, which can benefit both me and my organization."

14.09.2023

"Perfect training: The "Managing Safely" course with Astutis seems to have provided me with valuable knowledge and skills for improving health and safety management in the workplace."

14.09.2023

"Tutor new subject well and help in any way he could so we understand the different sections"

Tracey

17.08.2023

"Interesting and informative"

Tracey

17.08.2023

"There was no need to use the customer service as the course instructions were clear"

14.08.2023

"It was a good course, as I had not completed an exam for such a long time I found this challenging, it would have been helpful that there was more focus on how to structure the answers"

14.08.2023

"The course was good overall. Online classes can be difficult and I much prefer the classroom experience but due to circumstances and availability online was the option chosen. FSC1 was very good with lots of interaction. But no forward planning or discussion was given to FSC2. Because of a lot of experience in the fire industry and risk assessments I carried on without giving the question enough scrutiny which meant a refer and a costly resit. 5 minutes of discussion and forward planning for FSC2 would have avoided that. All that said I'm aware I took it too lightly."

Peter

10.08.2023

"A good online course, with good interaction. Be positive and be part of it. Some people sit quietly by that wouldn't happen in a classroom. Ask questions and understand, everything is there for you."

Peter

10.08.2023

"Great learning experience! Astutis was there every step of the way!"

Michelle

18.07.2023

"Actually purchased through my company - they selected a great partner"

Michelle

18.07.2023