NEBOSH International Health & Safety Qualifications Transcending Borders
According to ILO (International Labour Organisation) estimates, in the region of 2.3 million workers each year die from an occupational injury or illnesses, (this equates to over 6,300 workers dying each day across the world) despite a rising global recognition of the importance of good health and safety practices in the workplace.
February 2017
According to ILO (International Labour Organisation) estimates, in the region of 2.3 million workers each year die from an occupational injury or illnesses, (this equates to over 6,300 workers dying each day across the world) despite a rising global recognition of the importance of good health and safety practices in the workplace.
For every fatal injury, it is further estimated that between five hundred and two thousand non-fatal injuries occur; many of these will result in reduced profitability, a loss of earnings, permanent disability and in some regions of the world, poverty. Worldwide, the annual cost of occupational injury and illnesses is estimated to be $1200 billion annually by the ILO which represents a massive 4% of GDP (Global Gross Domestic Product). A lack of competency to perform the tasks in-hand is frequently cited as a key reason for many of these incidents.
Internationally recognised vocational qualifications such as NEBOSH further play an important role in raising health and safety competence levels both nationally and regionally.
NEBOSH international health & safety qualifications
NEBOSH has more than 600 international training providers in over 40 countries with around 40% of assessments now taken outside of the UK.
NEBOSH offers a wide range of qualifications which are increasingly being recognised as setting the global benchmark in health and safety. With the increasing mobility of employees within organisations operating globally, and in the Gulf region in particular, the value of an internationally recognised qualification both to the employer and employee should not be underestimated.
A solid reputation ensuring quality
In terms of a qualification and its exam body relevant to wider industry standards, a quality reputation is of paramount importance for employers when selecting relevant training. The competency of course providers delivering the training and examinations is of further importance. Having undergone a rigorous review of teaching expertise, course delivery and physical resources, all NEBOSH course providers are formally accredited to offer the examination.
Both the teaching of the qualification, the examination and the arrangements in place to ensure fairness and consistency are closely monitored so that standards are maintained across the board internationally.
International qualifications meeting global standards
A range of international awards has been developed by NEBOSH so that students may be offered the most appropriate qualifications to them. The ultimate aim of NEBOSH qualifications if to enable their holders to effectively discharge workplace health and safety responsibilities in all parts of the world and in so doing, assist in driving up base-line standards. Those working for multi-national or global organisations will particularly benefit from the international qualifications that take a 'risk management approach based on best practice and international standards', in line with ILO (International Labour Organisation) codes of practice. Two popular NEBOSH international qualifications:
International recognition
International recognition of health and safety qualifications is becoming increasingly important. The term "international recognition" can be defined as a qualification that:
originated in one country and has been either formally or informally recognised as providing a good standard of education in a particular subject in another country
has been adopted by an organisation which operates in different countries as a corporate standard
The recognition of a qualification in a country outside of its origination can be a formal process where educational qualifications are compared with similar national qualifications as a benchmark or can be an informal recognition of the worth of a qualification by an individual.
Government recognition of qualifications is an important aspect of qualification development. A number of governments internationally, (eg. Bahrain), have a rigorous process of formally recognising qualifications before they can be delivered in that country. The government will check that the qualification in question has been awarded by a recognised institution, is based on defined standards and documents submitted are not fraudulent. In some countries, (eg Trinidad), funding is awarded by the Government to undertake recognised qualifications.
Benefits of mutual recognition of professional qualifications
Procedures for the mutual recognition of professional qualifications should be simple and it is the role of professional bodies, awarding bodies and Governments to ensure this operates correctly. One such example of mutual recognition was agreed via a signed Memorandum of Understanding (MOU) between NEBOSH and BCSP in late 2015. The Board of Certified Safety Professionals (BCSP) aims to certify practitioners in the safety profession based in the United States of America and other countries around the world demonstrating that rigorous educational, experiential and examination requirements have been met with CSP status.
The MOU allows holders of either the NEBOSH National or International Diploma in Occupational Health and Safety to sit directly for the Certified Safety Professional (CSP) assessment as long as they meet BCSP's eligibility criteria, whilst allowing CSP holders to take the National or International Diploma in Occupational Health and Safety without sitting a course of study with a NEBOSH accredited course provider. CSP holders will be required to enrol with a NEBOSH accredited course provider and take and achieve a 'Pass' in all four unit assessments in order to be awarded the qualification.
Assurance for employers
In allocating both time and money, it is essential that both individuals and organisations alike are confident that the qualification in question represents a worthwhile commitment. This becomes of paramount importance if holding of a particular qualification that represents a legal requirement to work, (for example, the Safety Officer course prevalent in some parts of the Gulf) or if it leads to recognition or membership of a professional/certifying body (i.e. BCSP or IOSH). Recognition may simply be the result of prior experience of the "worth" of the qualification to the organisation or role. In short, for a qualification to be perceived as worthwhile it must have a reputation for relevance, fairness and integrity – all of which NEBOSH represents.
Commonality in standards
Internationally recognised qualifications represent a commonality in standards of training to be delivered in companies with multiple locations around the world. In turn, this makes for increased transparency in operations with peers working to the same benchmarks. NEBOSH qualifications are based on international standards (such as the ILO as previously mentioned) as opposed to rigid, local legislative frameworks – which is key to many organisations in assisting the setting of common standards and also in helping to raise standards in certain locations.
Increased flexibility in teaching and mobility amongst workers are further benefits of an internationally recognised qualification which offers students a transferable 'common currency' of competence. Students opting for this type of qualification should have the freedom to establish themselves and work has a health and safety professional anywhere in the world.
Take a look here for further information on the NEBOSH International Certificate or NEBOSH International Diploma
Further information on NEBOSH international health & safety qualifications:
Related Blogs @Model.Properties.HeaderType>
An Introduction To Everything You Need To Know About Sustainability

We hear about sustainability all the time, let's take a step back and remind ourselves why it is so important.

What is Net Zero and How Do We Get There?

Uncover the importance of Net Zero and discover how each us can achieve their own version of Net Zero. Find out this and more in the latest blog by Astutis Managing Director, Steve Terry.

Discussing a strategic approach to the climate crisis: An introduction to the revolutionary IEMA Pathways to Net Zero

Discover how a decarbonisation plan could radically improve the environmental impact of your business with the IEMA Pathways to Net Zero course.

The Astutis Guide to Environmental Management Jobs

Curious about the career prosects in the environmental management sector? This blog will identify three amazing jobs that could be ideal for you!

Earth Day: The Most Important Day of 2022

Discover the history and importance of Earth Day 2022!

What is the IEMA Certificate for Environmental Management?

Uncover everything you need to know regarding the IEMA Certificate in Environmental Management. Explore course topics, benefits of studying the course and course difficulty level in Astutis' blog here.
Case Studies
Real Life Stories
Find out how learners look back on their training with Astutis. Our case studies give our learners, both individual and corporate, a platform to share their Astutis experience. Discover how training with Astutis has helped past learners and delegates make the world a safer place, one course at a time.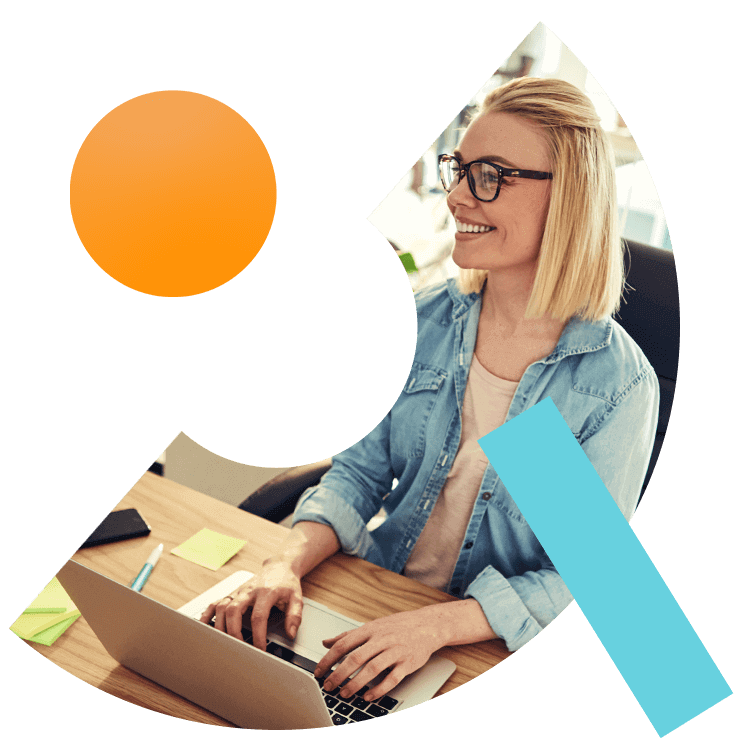 What People Say
Hear What Our Learners Have To Say
We're always there for our customers. 98% of our learners rated their overall experience as good or outstanding. We will always pride ourselves on our customer service. But don't take our word for it, here is what our customers have to say
"The course was informative and well presented with plenty of interactive opportunity rather than just a power point presentaation with the tutor reading the pages to you like some training providers."

Alan

26.05.2022

"Thoroughly enjoyed the day."

Alan

26.05.2022

"Service within the speed of sound. Very helpful and recommend what is necessary. Knowledge is key. Treating you with the greatest respect and make you feel part of the family. I will recommend anyone, anytime"

Pearl Fiona

18.05.2022

"Very informative and tons of information available. Assisting when needed and value for the price. Loved the videos as you can relate it to your own workplace. What you learn, you can make the difference in your own workplace"

Pearl Fiona

18.05.2022

"Excellent service, very helpful weather it be via email or on the website chats, quick response!"

18.05.2022

"The contents in the course is very detailed and knowledgeable, links to videos for more understanding per section is of great value especially for distance learning."

18.05.2022

"Yes, definitely, and I will propose to other friends or colleagues who ever want or have this similar training service!"

xie

12.05.2022

"Nice and wonderful, best practice and choice"

xie

12.05.2022

"Service is very professional, quick response to queries at any time... Always here to help.. I see a good coordination between the team. Thanks. Keep it up"

Jean Francois Stephan

12.05.2022

"Course is well désigned and vert user friendly."

Jean Francois Stephan

12.05.2022