NEBOSH International Health & Safety Qualifications Transcending Borders
February 2017
This blog was updated in September 2023 to adhere to the latest NEBOSH offerings and guidance
According to ILO (International Labour Organisation) approximately 2.3 million workers each year die from an occupational injury or illnesses, (this equates to over 6,300 workers dying each day across the world) despite a rising global recognition of the importance of good health and safety practices in the workplace.
For every fatal injury, it is further estimated that between five hundred and two thousand non-fatal injuries occur; many of these will result in reduced profitability, a loss of earnings, permanent disability and in some regions of the world, poverty. Worldwide, the annual cost of occupational injury and illnesses is estimated to be $12 billion annually by the ILO which represents a massive 4% of GDP (Global Gross Domestic Product). A lack of competency to perform the tasks in-hand is frequently cited as a key reason for many of these incidents.
This blog will look further into Internationally recognised vocational qualifications such as NEBOSH further to understand how they play an important role in raising health and safety competence levels both nationally and regionally.
NEBOSH International Health & Safety Qualifications
NEBOSH has more than 600 international training providers in over 40 countries with around 40% of assessments now taken outside of the UK.
NEBOSH offers a wide range of qualifications which are increasingly being recognised as setting the global benchmark in health and safety. With the increasing mobility of employees within organisations operating globally, and in the Gulf region in particular, the value of an internationally recognised qualification both to the employer and employee should not be underestimated.
A solid reputation ensuring quality
In terms of a qualification and its exam body relevant to wider industry standards, a quality reputation is of paramount importance for employers when selecting relevant training. The competency of course providers delivering the training and examinations is of further importance. Having undergone a rigorous review of teaching expertise, course delivery and physical resources, all NEBOSH course providers are formally accredited to offer the examination.
Both the teaching of the qualification, the examination and the arrangements in place to ensure fairness and consistency are closely monitored so that standards are maintained across the board internationally.
International Qualifications Meeting Global Standards
A range of international awards has been developed by NEBOSH so that students may be offered the most appropriate qualifications to them. The ultimate aim of NEBOSH qualifications if to enable their holders to effectively discharge workplace health and safety responsibilities in all parts of the world and in so doing, assist in driving up base-line standards. Those working for multi-national or global organisations will particularly benefit from the international qualifications that take a 'risk management approach based on best practice and international standards', in line with ILO (International Labour Organisation) codes of practice. Two popular NEBOSH international qualifications:
International Recognition
International recognition of health and safety qualifications is becoming increasingly important. The term "international recognition" can be defined as a qualification that:
originated in one country and has been either formally or informally recognised as providing a good standard of education in a particular subject in another country
has been adopted by an organisation which operates in different countries as a corporate standard
The recognition of a qualification in a country outside of its origination can be a formal process where educational qualifications are compared with similar national qualifications as a benchmark or can be an informal recognition of the worth of a qualification by an individual.
Government recognition of qualifications is an important aspect of qualification development. A number of governments internationally, (eg. Bahrain), have a rigorous process of formally recognising qualifications before they can be delivered in that country. The government will check that the qualification in question has been awarded by a recognised institution, is based on defined standards and documents submitted are not fraudulent. In some countries, (eg Trinidad), funding is awarded by the Government to undertake recognised qualifications.
Benefits of Mutual Recognition of Professional Qualifications
Procedures for the mutual recognition of professional qualifications should be simple and it is the role of professional bodies, awarding bodies and Governments to ensure this operates correctly. One such example of mutual recognition was agreed via a signed Memorandum of Understanding (MOU) between NEBOSH and BCSP in late 2015. The Board of Certified Safety Professionals (BCSP) aims to certify practitioners in the safety profession based in the United States of America and other countries around the world demonstrating that rigorous educational, experiential and examination requirements have been met with CSP status.
The MOU allows holders of either the NEBOSH National or International Diploma in Occupational Health and Safety to sit directly for the Certified Safety Professional (CSP) assessment as long as they meet BCSP's eligibility criteria, whilst allowing CSP holders to take the National or International Diploma in Occupational Health and Safety without sitting a course of study with a NEBOSH accredited course provider. CSP holders will be required to enrol with a NEBOSH accredited course provider and take and achieve a 'Pass' in all assessments in order to be awarded the qualification.
Assurance for Employers
In allocating both time and money, it is essential that both individuals and organisations alike are confident that the qualification in question represents a worthwhile commitment. This becomes of paramount importance if holding of a particular qualification that represents a legal requirement to work, (for example, the Safety Officer course prevalent in some parts of the Gulf) or if it leads to recognition or membership of a professional/certifying body (i.e. BCSP or IOSH). Recognition may simply be the result of prior experience of the "worth" of the qualification to the organisation or role. In short, for a qualification to be perceived as worthwhile it must have a reputation for relevance, fairness and integrity – all of which NEBOSH represents.
Commonality in Standards
Internationally recognised qualifications represent a commonality in standards of training to be delivered in companies with multiple locations around the world. In turn, this makes for increased transparency in operations with peers working to the same benchmarks. NEBOSH qualifications are based on international standards (such as the ILO as previously mentioned) as opposed to rigid, local legislative frameworks – which is key to many organisations in assisting the setting of common standards and also in helping to raise standards in certain locations.
Increased flexibility in teaching and mobility amongst workers are further benefits of an internationally recognised qualification which offers students a transferable 'common currency' of competence. Students opting for this type of qualification should have the freedom to establish themselves and work has a health and safety professional anywhere in the world.
Click the buttons below to learn more about the NEBOSH International General Certificate and NEBOSH Level 6 International Diploma
Related Blogs @Model.Properties.HeaderType>
Choosing The Right Health, Safety and Environmental Training Course For You

Thinking about entering into the rewarding world of health and safety? This blog will outline everything you need to know and consider before jumping in!

What Jobs Can I Get With the NEBOSH International General Certificate?

Discover how the NEBOSH International General Certificate can dramatically increase your employability with Astutis blog. Read more here.

Safety and Wellness Programmes: The Link to Stress and Work Productivity in the Workplace

Effective wellness and safety programmes can yield significant results, reduce stress and increase productivity in the workplace. Why do so many businesses still fail to acknowledge the importance of them?

What are NEBOSH Closing Interviews

Understand what NEBOSH exam closing interviews are and what is required to ensure you pass your exams with this Astutis blog.

Remote Work Safety: 5 Best Practices to Teach Your Employees

Understanding how to work productively at home is crucial in the modern working environment. Here are our tips!

The Risks and Effects on Health of Asbestos Exposure

Take a deep dive into the risks associated with exposure to asbestos and how it can effect long-term health problems. Find out more here.
Case Studies
Real Life Stories
Find out how learners look back on their training with Astutis. Our case studies give our learners, both individual and corporate, a platform to share their Astutis experience. Discover how training with Astutis has helped past learners and delegates make the world a safer place, one course at a time.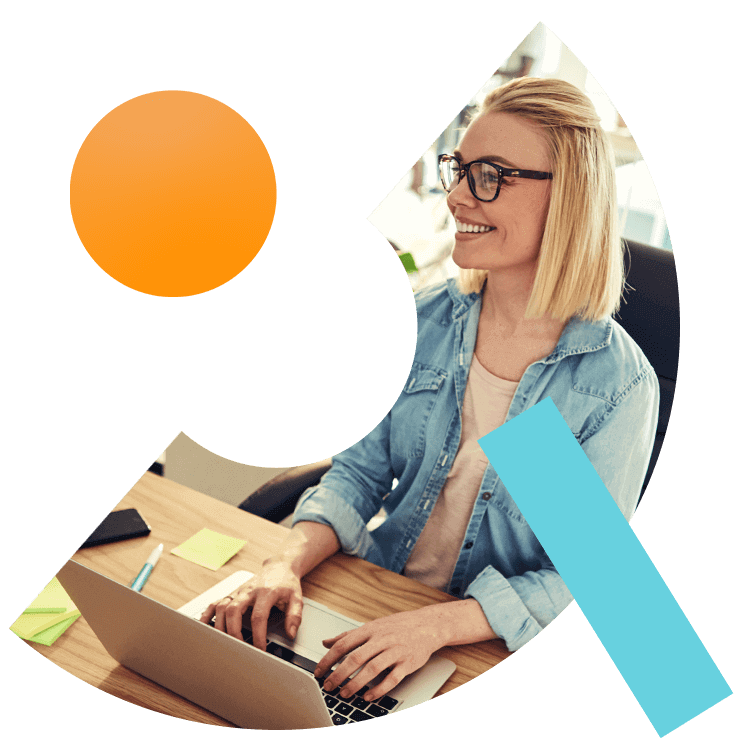 What People Say
Hear What Our Learners Have To Say
We're always there for our customers. 98% of our learners rated their overall experience as good or outstanding. We will always pride ourselves on our customer service. But don't take our word for it, here is what our customers have to say
"The "Managing Safely" course typically covers various topics such as risk assessment, hazard identification, accident investigation, legal responsibilities, and implementing control measures. It aims to enhance my understanding of health and safety management systems and empower me to create a safer working environment. By completing the course last week , I gained valuable insights into best practices for managing safety in the workplace, which can benefit both me and my organization."

14.09.2023

"Perfect training: The "Managing Safely" course with Astutis seems to have provided me with valuable knowledge and skills for improving health and safety management in the workplace."

14.09.2023

"Tutor new subject well and help in any way he could so we understand the different sections"

Tracey

17.08.2023

"Interesting and informative"

Tracey

17.08.2023

"There was no need to use the customer service as the course instructions were clear"

14.08.2023

"It was a good course, as I had not completed an exam for such a long time I found this challenging, it would have been helpful that there was more focus on how to structure the answers"

14.08.2023

"The course was good overall. Online classes can be difficult and I much prefer the classroom experience but due to circumstances and availability online was the option chosen. FSC1 was very good with lots of interaction. But no forward planning or discussion was given to FSC2. Because of a lot of experience in the fire industry and risk assessments I carried on without giving the question enough scrutiny which meant a refer and a costly resit. 5 minutes of discussion and forward planning for FSC2 would have avoided that. All that said I'm aware I took it too lightly."

Peter

10.08.2023

"A good online course, with good interaction. Be positive and be part of it. Some people sit quietly by that wouldn't happen in a classroom. Ask questions and understand, everything is there for you."

Peter

10.08.2023

"Great learning experience! Astutis was there every step of the way!"

Michelle

18.07.2023

"Actually purchased through my company - they selected a great partner"

Michelle

18.07.2023