Directorate of Occupational Safety and Health Services Makes NEBOSH Diploma Mandatory in Kenya
April 2021
The Directorate of Occupational Safety and Health Services (DOSHS) has added the NEBOSH Diploma in Occupational Health and Safety to its list of mandatory qualifications for Health and Safety Advisors.
The DOSHS, part of the Ministry of Labour and Social Protection, is responsible for ensuring the health and safety of workers across Kenya by implementing systems of compliance and carrying out regular inspections, examinations, and investigations.
DOSHS Health and Safety Advisors support their mission by carrying out health and safety audits on all registered workplaces in Kenya. They ensure that companies meet the strict legislative requirements laid out in the Occupational Safety and Health Act 2007.
As part of the process to become a DOSHS Health and Safety Advisors, candidates must meet rigorous requirements, including the NEBOSH International Diploma in Occupational Health and Safety.
The NEBOSH International Diploma is one of the most respected health and safety qualifications worldwide due to it's stringent approach to risk management. It helps develop the competency and confidence of health and safety professionals so they can reduce risk and ensure the safety of their people and communities.
Dr. Musa Nyandusi, Secretary OSH, told NEBOSH:
"DOSHS is charged with the responsibilities to administer the Occupational Safety and Health Act (OSHA) as well as the Work Injury Benefits Act (WIBA) and has the mandate to ensure compliance with these safety and health legislations, promoting safety and health of workers and implementing effective systems for prevention of Occupational diseases, accidents and property damage as well as administer work injury benefits. In deepening the penetration of OSH in all enterprises, DOSHS appoints competent persons to serve as OSH advisers to all registered workplaces.

DOSHS took the step to recognize the NEBOSH International Diploma in Occupational Health and Safety owing to its alignment to professional standards DOSHS requires of Safety and Health Advisors. We look forward to further engagements with NEBOSH in alignment to the mandate and mission of DOSHS with the overall objective of ensuring every worker goes home safe."
Damian Hampson, NEBOSH International Business Development Executive, also commented:
"It is a privilege that the Kenyan Government has recognised the value and high standard of the NEBOSH International Diploma. Thank you to DOSHS for their recognition of our Diploma and to our supporters in Kenya who have championed NEBOSH and our qualifications as a key contributor to progressive health and safety standards."
The South Africa Institute of Occupational Health and Safety already recognises the NEBOSH Diploma as an entry for GradIOSH Membership. The new additional requirement by DOSHS is another step in improving the standards of health and safety in workplaces all across Africa.
More information
The NEBOSH Diploma in Occupational Health and Safety is an advanced health and safety qualification. It'll help you develop your competence in all areas of health and safety so you can reduce risk in dangerous environments and keep people safe.
The course is made up of 4 units and covers legislation, hazardous agents, equipment, and workplace safety. It's assessed with 3 written exams and an 8,000 word assignment. Find out more about the NEBOSH Diploma here.
Related News @Model.Properties.HeaderType>
Remote Working: How to be Safe and Productive

Do you practice remote working? Find out how to ensure your working environment is safe and helps productivity as we celebrate National Working From Home Day 2022!

How Work Wise Week Could Revolutionise Your Workplace

Hybrid working could be here to stay and employee wellbeing might be the most important step in achieving a happy and unified workplace culture. Find out why here!

Mental Health Awareness Week 2022

With the help of Jason Anker MBE, we analyse the connection between workplace culture and workplace wellbeing to help further our understanding of mental health during Mental Health Awareness Week 2022.

Announcing the IEMA Pathways to Net Zero Course

We are delighted to be the inaugural partners with IEMA as they launch their Pathways To Net Zero course. The course instructs businesses on becoming environmental powerhouses. Find our more here!

Easter 2022 Competition Terms and Conditions

Join Astutis this Easter for the 2022 egg hunting competition. Explore our terms and conditions here.

Astutis add NEBOSH IIRSM Risk Management Qualification to Course Library

Astutis are delighted to introduce the NEBOSH IIRSM Certificate in Risk Management course to our course repertoire. Find our more here.
Case Studies
Real Life Stories
Find out how learners look back on their training with Astutis. Our case studies give our learners, both individual and corporate, a platform to share their Astutis experience. Discover how training with Astutis has helped past learners and delegates make the world a safer place, one course at a time.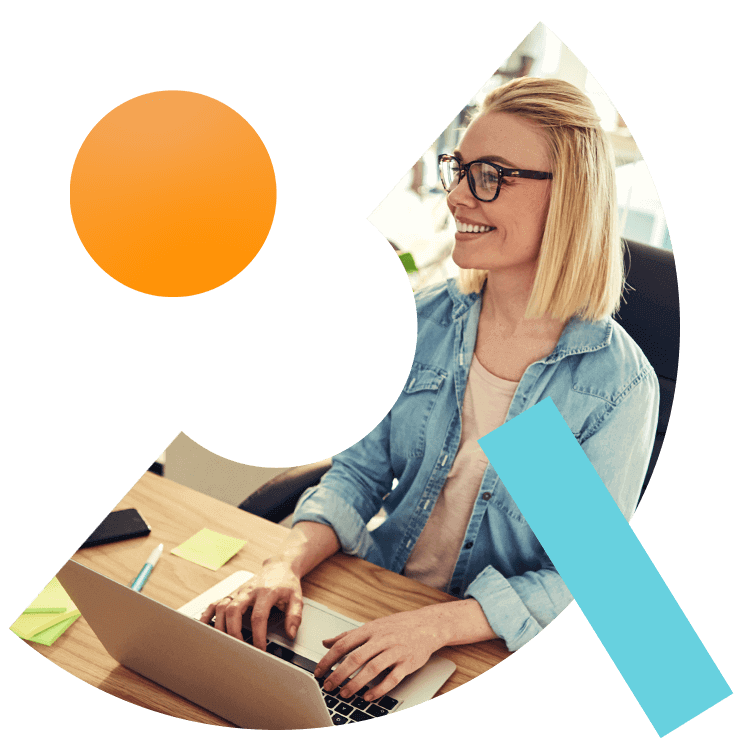 What People Say
Hear What Our Learners Have To Say
We're always there for our customers. 98% of our learners rated their overall experience as good or outstanding. We will always pride ourselves on our customer service. But don't take our word for it, here is what our customers have to say
"The course was informative and well presented with plenty of interactive opportunity rather than just a power point presentaation with the tutor reading the pages to you like some training providers."

Alan

26.05.2022

"Thoroughly enjoyed the day."

Alan

26.05.2022

"Service within the speed of sound. Very helpful and recommend what is necessary. Knowledge is key. Treating you with the greatest respect and make you feel part of the family. I will recommend anyone, anytime"

Pearl Fiona

18.05.2022

"Very informative and tons of information available. Assisting when needed and value for the price. Loved the videos as you can relate it to your own workplace. What you learn, you can make the difference in your own workplace"

Pearl Fiona

18.05.2022

"Excellent service, very helpful weather it be via email or on the website chats, quick response!"

18.05.2022

"The contents in the course is very detailed and knowledgeable, links to videos for more understanding per section is of great value especially for distance learning."

18.05.2022

"Yes, definitely, and I will propose to other friends or colleagues who ever want or have this similar training service!"

xie

12.05.2022

"Nice and wonderful, best practice and choice"

xie

12.05.2022

"Service is very professional, quick response to queries at any time... Always here to help.. I see a good coordination between the team. Thanks. Keep it up"

Jean Francois Stephan

12.05.2022

"Course is well désigned and vert user friendly."

Jean Francois Stephan

12.05.2022