What to look for in an IOSH Managing Safely Course provider
If you need to find an IOSH Managing Safely course provider for yourself or for a team of employees, here's some guidance on the questions to ask.
October 2018
This blog has been updated to reflect the latest modifications and changes to the IOSH Managing Safely course.
If you are a manager responsible for getting a group of supervisors/managers trained in IOSH Managing Safely, or looking for yourself, this blog will go through some important success factors to consider, when choosing your course provider.

Whatever learning method you choose, a competent course provider that is able to meet your needs is fundamental to ensuring you and your team have a successful learning experience.
Where Should I Start?
A recommendation is always a good starting point; ask colleagues and friends who may have taken the IOSH Managing Safely and can offer any suggestions.

Search on Google using the terms 'IOSH Managing Safely' and review course providers' websites for some key facts. There are almost 1500 IOSH providers but don't be overwhelmed.

With such a large number of trainers available, it is worth using a set of criteria and key questions set out in the blog post to help you compare and contrast training providers and ultimately choose the best course provider and IOSH Managing Safely course for you and your staff.
What Makes a Great IOSH Course Provider?
Choice - a provider that can offer diverse learning methods to suit you and your staff needs. For example online or class training or a combination of both.
Quality learning experience – find out the tutors' qualifications and experience, the training resources used, structure and style of learning, pass rates.
Value for money – do employees complete the course with renewed confidence to make their workplace a safer place leading to improved performance?
Ongoing support – find out the level of individual support and guidance when organising training, especially if it is for numerous staff members.
Choice of Learning Options for Staff
Finding a provider that offers a real choice of learning methods can be a deal breaker especially if you are responsible for getting many employees certified in IOSH Managing Safely within a specific time period. A course provider that can offer you choice is essential.

Find out what learning methods are available, for example:
Online
Class-based courses at centres across the UK
Training at your company either online or class-based where a tutor comes to your premises or a combination of both.
Virtual Classroom: Infusing the structure of classroom learning with the flexibility of virtual learning.
Whatever your objectives and requirements are, for taking or organising this course, how and when the course is completed is very important. If you have staff based on different company sites and working diverse shift patterns, you need to find an IOSH Managing Safely course that suits everybody.

Your main goal is that they successfully complete the course and use what they have learnt in their job to make it a safer and more productive workplace. Read more about the ways of taking IOSH Managing Safely.
Flexible Online IOSH Managing Safely
If you need a flexible learning method for yourself or employees, online learning offers a very convenient solution.
Quality Online Learning Experience
To get the most out of your course, a good online IOSH Managing Safely will provide:
Easy-to-use and interactive learning full of multimedia activities such as video, audio, quizzes etc.
Progress checks throughout the course as a measure that staff understand the concepts and know how to use them in their job
Real workplace scenarios so learners can practise and test their knowledge
Tutor support
Reporting on staff's progress and completion of the course.
Get Staff IOSH Certified Online on Time
If you need to get staff certified in IOSH Managing Safely online within a specific time frame, a good training provider should have the resources to help everyone achieve this. Efficient reporting of online course progress is essential for managers to check staff's progress and completion.
If you think your staff may struggle to successfully complete the online IOSH Managing Safely for different reasons, some companies adopt a more structured approach to training with a target completion date. A scheduled programme is developed using online learning but with additional support of tutor-led learning day(s) and webinars, detailed learner progress reports and company discussion forums.

Find out from the course provider how they will get all your employees successfully through an online IOSH Managing Safely course for your target date, so you know that you won't be constantly chasing staff members who are not completing the course online.
Astutis offers a more structured and supported programme for companies and their staff who have a target date to get all staff fully trained in IOSH Managing Safely.

Learn more about the Online learning method here.
Classroom Based Learning
If you prefer class-based learning, check if the training provider offers IOSH Managing Safely near you and the frequency of these courses. It's also important to know what is actually included in the price such as course materials, refreshments, lunches and parking.
Quality Classroom Learning Experience
Find out about the tutors' qualifications and experience from course providers by reviewing their CVs and the training resources available. Both these features need to be of a good quality for the course to be a positive and successful experience.
Check how many people are typically in a class and find out how the learning is organised. Is it interactive? Is there much group work? Do you practise using the content in typical workplace scenarios?
For classroom training at your premises for a group of staff, find out if there is an opportunity to tailor the training so it is very relevant to your organisation for example using your company risk assessments or policies.

Discover more about Classroom learning here.
Quality Learning
As well as the quality features of the learning experience for online and class-based, ask for case studies, testimonials, samples of materials and a trial of the online course so you can decide for yourself.
It's worth looking at the course provider's credentials most importantly check they have the IOSH logo - approved training provider for the IOSH Managing Safely which demonstrates their course has been approved by IOSH. Check if they have any other marks of quality such as ISO 9001 accreditation, which reflects the work to a recognised quality standard.
Value for Money
Training is an additional expense but if it is effective and achieves its objective then it is value for money. If by successfully completing IOSH Managing Safely, staff changes in behaviour lead to positive safety culture, the company benefits will automatically prove IOSH training is a worthy investment. Key benefits to the company will be cost saving and increased production due to reduced accidents and disruption.
A good course provider will have excellent results in IOSH Managing Safely where all learners firstly, do complete the course whether it is online or class-based and secondly, are well equipped with the knowledge and skills to manage safety in the workplace and embed good practice.
Ongoing Support
Another distinctive feature of a good course provider is the level of real support, offered to learners and for people organising the best IOSH Managing Safely course for their staff.
Get answers to these questions:
Do learners get tutor support during the course and how is this offered?
For class-based courses, is the tutor available to answer specific questions in class or during the breaks?
Similarly, for online learners can they phone or email someone and get their questions answered?
If you are organising training class-based or online for a number of employees, what level of support and project management can you expect?
Will the course provider offer an account manager to understand what your staff learning needs and challenges are?
Will they be available to offer the best training solution for you every step of the way?
Ultimately, when choosing a course provider there are many factors to consider to make sure you and your company get the best learning experience for IOSH Managing Safely. Make sure you find the best course provider that meets your expectations.

Explore the top 5 benefits the IOSH Managing Safely course will bring to your business here:


Still unsure about which learning method to choose? Click below to view our What's Your Style Guide!
Related Blogs @Model.Properties.HeaderType>
Choosing The Right Health, Safety and Environmental Training Course For You

Thinking about entering into the rewarding world of health and safety? This blog will outline everything you need to know and consider before jumping in!

What Jobs Can I Get With the NEBOSH International General Certificate?

Discover how the NEBOSH International General Certificate can dramatically increase your employability with Astutis blog. Read more here.

Safety and Wellness Programmes: The Link to Stress and Work Productivity in the Workplace

Effective wellness and safety programmes can yield significant results, reduce stress and increase productivity in the workplace. Why do so many businesses still fail to acknowledge the importance of them?

What are NEBOSH Closing Interviews

Understand what NEBOSH exam closing interviews are and what is required to ensure you pass your exams with this Astutis blog.

Remote Work Safety: 5 Best Practices to Teach Your Employees

Understanding how to work productively at home is crucial in the modern working environment. Here are our tips!

The Risks and Effects on Health of Asbestos Exposure

Take a deep dive into the risks associated with exposure to asbestos and how it can effect long-term health problems. Find out more here.
Case Studies
Real Life Stories
Find out how learners look back on their training with Astutis. Our case studies give our learners, both individual and corporate, a platform to share their Astutis experience. Discover how training with Astutis has helped past learners and delegates make the world a safer place, one course at a time.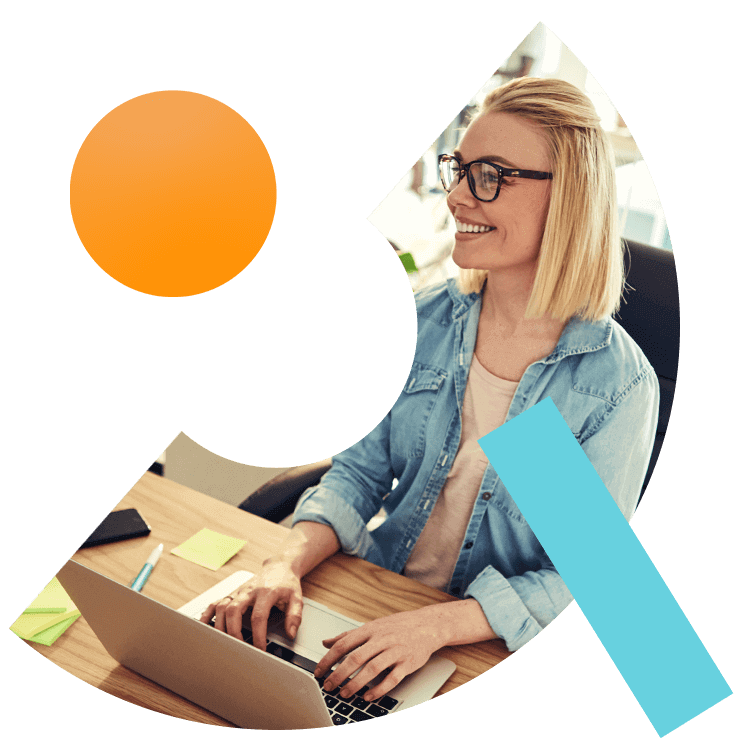 What People Say
Hear What Our Learners Have To Say
We're always there for our customers. 98% of our learners rated their overall experience as good or outstanding. We will always pride ourselves on our customer service. But don't take our word for it, here is what our customers have to say
"The "Managing Safely" course typically covers various topics such as risk assessment, hazard identification, accident investigation, legal responsibilities, and implementing control measures. It aims to enhance my understanding of health and safety management systems and empower me to create a safer working environment. By completing the course last week , I gained valuable insights into best practices for managing safety in the workplace, which can benefit both me and my organization."

14.09.2023

"Perfect training: The "Managing Safely" course with Astutis seems to have provided me with valuable knowledge and skills for improving health and safety management in the workplace."

14.09.2023

"Tutor new subject well and help in any way he could so we understand the different sections"

Tracey

17.08.2023

"Interesting and informative"

Tracey

17.08.2023

"There was no need to use the customer service as the course instructions were clear"

14.08.2023

"It was a good course, as I had not completed an exam for such a long time I found this challenging, it would have been helpful that there was more focus on how to structure the answers"

14.08.2023

"The course was good overall. Online classes can be difficult and I much prefer the classroom experience but due to circumstances and availability online was the option chosen. FSC1 was very good with lots of interaction. But no forward planning or discussion was given to FSC2. Because of a lot of experience in the fire industry and risk assessments I carried on without giving the question enough scrutiny which meant a refer and a costly resit. 5 minutes of discussion and forward planning for FSC2 would have avoided that. All that said I'm aware I took it too lightly."

Peter

10.08.2023

"A good online course, with good interaction. Be positive and be part of it. Some people sit quietly by that wouldn't happen in a classroom. Ask questions and understand, everything is there for you."

Peter

10.08.2023

"Great learning experience! Astutis was there every step of the way!"

Michelle

18.07.2023

"Actually purchased through my company - they selected a great partner"

Michelle

18.07.2023