International Women's Day
March 2021
Today, on the 08 of March 2021, we want to reflect on International Women's Day and consider the positive impact our business has on the lives of others. We recognise that, as Health & Safety education providers, we are in a unique position to improve people's lives through education and the facilitation of qualifications.

From our doorstep in Wales to further afield in Dubai, South Africa, Canada and beyond, our learners have made a genuinely remarkable difference in the world. Our learners tell us that as a consequence of their new qualifications, they have kept people safe in the workplace and ensured that their colleagues return home to their families after an honest day of work. Consequently, we feel a deep sense of pride every time a new person joins our learning community.

As we enter a new decade of our journey, we want to ensure that the Health & Safety industry continues to attract and keep some of the incredible learners we partner with every day. We recognise that the industry may have accessibility challenges for some women worldwide. We are working diligently with organisations such as NEBOSH, IOSH and IEMA to ensure that training is available across the globe, whether it be online or virtual.

The gender gap in the HSE industry has also been highlighted by the Health and Safety Executive, TUC and the International Labour Organization. Looking at our own data, we can report that the majority of our training course enquiries are from males. We believe that a greater variety, in any area, is always a positive. Our differences help us generate ideas that can help us grow, develop, and continue to ensure our teams' safety.

For ten years, we have aimed to innovate at every opportunity to make our courses of the highest quality possible. We have created a range of online and virtual courses to ensure that people can fit learning into a wide variety of lifestyles. This has ensured that people can learn new skills whilst balancing their family and work commitments. We have seen an uptake in learners of all backgrounds but have noticed that women have been drawn to these flexible learning options.

We are promising to continue to encourage and inspire women, and people of all backgrounds, to join the Health & Safety, Environmental sector. We know that there is not an easy way to diversify the industry. To begin, we will be taking four clear actions:
1. We will ensure that a wide range of people will see our communications.
2. We will highlight key practitioners to inspire the next generation of Health & Safety professionals through our case studies.
3. We will partner with companies, charities such as RoSPA, and organisations to support learners of all backgrounds.
4. We are committing to the Diverse Sustainability Initiative to better understand the challenges, barriers and prejudices that exist with our profession and make strides to address them.

The Diverse Sustainability Initiative is a new collaborative programme of work with the vision to transform diversity within the sustainability profession and wider environment sector. It is coordinated and managed by several partners and seeks to involve both anyone who works as an environment or sustainability professional and all professionals regardless of discipline who work within the environment sector. Astutis, invited by IEMA, are pleased to be one of the early signatories of the initiative.

The Diverse Sustainability Initiative's overall goal is to build a profession and sector that reflects the modern world. The Initiative looks to improve diversity through education, connection, and transparency to support current professionals and increase appeal and access for future and potential professionals. This journey starts with racial and gender diversity before expanding into LGBT and physical ability.

With these issues facing us, we still have questions to answer. How can we further support women who want to learn? What actions can we make to support existing female practitioners? How can we make the workplace a safer space for women? In conjunction with our partners and stakeholders, we aim to answer these questions over the coming months, and we hope we can count on your continued support.

We thank you for reading our thoughts, and we encourage you to get in touch with your ideas and suggestions on this very topic.
This message has been endorsed by Astutis' Board of Directors.
Related News @Model.Properties.HeaderType>
Remote Working: How to be Safe and Productive

Do you practice remote working? Find out how to ensure your working environment is safe and helps productivity as we celebrate National Working From Home Day 2022!

How Work Wise Week Could Revolutionise Your Workplace

Hybrid working could be here to stay and employee wellbeing might be the most important step in achieving a happy and unified workplace culture. Find out why here!

Mental Health Awareness Week 2022

With the help of Jason Anker MBE, we analyse the connection between workplace culture and workplace wellbeing to help further our understanding of mental health during Mental Health Awareness Week 2022.

Announcing the IEMA Pathways to Net Zero Course

We are delighted to be the inaugural partners with IEMA as they launch their Pathways To Net Zero course. The course instructs businesses on becoming environmental powerhouses. Find our more here!

Easter 2022 Competition Terms and Conditions

Join Astutis this Easter for the 2022 egg hunting competition. Explore our terms and conditions here.

Astutis add NEBOSH IIRSM Risk Management Qualification to Course Library

Astutis are delighted to introduce the NEBOSH IIRSM Certificate in Risk Management course to our course repertoire. Find our more here.
Case Studies
Real Life Stories
Find out how learners look back on their training with Astutis. Our case studies give our learners, both individual and corporate, a platform to share their Astutis experience. Discover how training with Astutis has helped past learners and delegates make the world a safer place, one course at a time.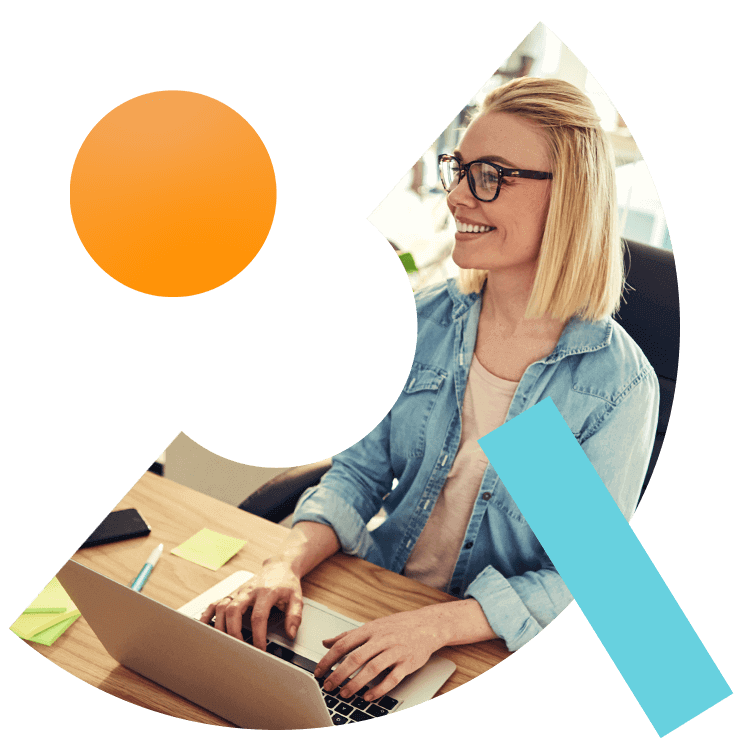 What People Say
Hear What Our Learners Have To Say
We're always there for our customers. 98% of our learners rated their overall experience as good or outstanding. We will always pride ourselves on our customer service. But don't take our word for it, here is what our customers have to say
"Service within the speed of sound. Very helpful and recommend what is necessary. Knowledge is key. Treating you with the greatest respect and make you feel part of the family. I will recommend anyone, anytime"

Pearl Fiona

18.05.2022

"Very informative and tons of information available. Assisting when needed and value for the price. Loved the videos as you can relate it to your own workplace. What you learn, you can make the difference in your own workplace"

Pearl Fiona

18.05.2022

"Excellent service, very helpful weather it be via email or on the website chats, quick response!"

18.05.2022

"The contents in the course is very detailed and knowledgeable, links to videos for more understanding per section is of great value especially for distance learning."

18.05.2022

"Yes, definitely, and I will propose to other friends or colleagues who ever want or have this similar training service!"

xie

12.05.2022

"Nice and wonderful, best practice and choice"

xie

12.05.2022

"Service is very professional, quick response to queries at any time... Always here to help.. I see a good coordination between the team. Thanks. Keep it up"

Jean Francois Stephan

12.05.2022

"Course is well désigned and vert user friendly."

Jean Francois Stephan

12.05.2022

"Very attentive. Customer service and knowledge is up to standard. Great ad hoc solutions to special requests of customer."

Jeremy

12.05.2022

"Goes hand in hand with IOSH Managing Safely. Great addition"

Jeremy

12.05.2022