Women Who Inspire Us
To celebrate International Women's Day, we asked our own team to tell us about the women who have impacted their own lives, both personally and professionally. Read some of the incredible women they nomiated here.
March 2021
We're reflecting on incredible women, both modern and throughout history, in support of International Women's Day. We asked our own team to tell us about the women who have impacted their own lives, both personally and professionally. Keep reading to find out their answers, and please make sure you get in touch with your own thoughts on our Linkedin, Facebook, and Twitter!
Sarah Fae, Digital and Ecommerce Manager, has reflected on the many trailblazers throughout history:
It would take me countless hours to include all the influential women who not only have inspired me today but have fought for me to have the rights and privileges that allow me to be here, today, working in a job I enjoy, in a house I own, feeling empowered to make decisions and shape my life how I wish to. Therefore, I will focus on just two women who have shocked and shaped society around them in more recent times.

These are Sophie Scholl, an active member of the non-violent, intellectual resistance group in Nazi Germany, called the White Rose, and Nilde Lotti, the first woman in the history of the Italian Republic to become President of the Chamber of Deputies, an office she held for three consecutive legislatures, becoming the longest-serving post-war President of the Chamber, no mean feat!
Paula, Senior Resource Coordinator, has been blown away by our very own Diane Fisher's achievements:
"Diane Fisher is the Resource Manager; she is a fantastic person who goes the extra mile to ensure her team is supported. Diane has supported each one of us with any work issues in a warm and personable manner. Diane is also a valued member of the Astutis family, who has been with the company from the start. Diane is always seen to support anyone in need of help in every department."
Adam Cooper, Account Manager, reflected on the outstanding achievements of Marie Curie:
Maria Curie was a physicist and chemist who dedicated her life to pioneering research in the field of radioactivity. In addition to discovering the elements Radium and Polonium and isolating Radium as a pure metal, she coined the term 'radioactivity'. She established that diseased tumour-forming cells were destroyed faster than healthy cells when exposed to Radium. Her work led to the development of cancer cells' treatment using radioactive isotopes, which has since been used to save millions of lives.
She was the first woman to win a Nobel Prize, the only woman to win it twice, and the only person to win the Nobel Prize in two scientific fields (Physics and Chemistry). During the First World War, she developed small mobile X-ray units that could be used to diagnose injuries near the battlefront. It is estimated that over a million wounded soldiers were treated with her X-ray units. In the 1920s and 1930s, she founded the Curie Institutes in Paris and Warsaw, both of which are still world-leading medical, biological and biophysical research centres.
Ruth Williams, Head of Marketing and E-Commerce, wanted to nominate several key influences on her career:
Mary Barra, Chairman and CEO, General Motors Company
I personally have a keen interest in motorsports, and I am also a car collector of sorts. I continue to be impressed with the strides taken by Mary Barra, General Motors first female CEO and the first woman to lead any major automaker, an accomplishment in a historically male-dominated sector. I was fortunate to have once attended a conference where she spoke about her drive to take a leadership position and change the global impact of the automotive industry. Her words inspired me and helped to fuel my own drive to enhance my own career. Mary has been leading the transformation of personal mobility through advanced technologies like connectivity, electrification, autonomous driving, and car-sharing initiatives in major cities.
Rosie Thomas, Global Brand and Campaign Manager, Astutis
It is not often that I meet someone who is constantly driven to make a positive difference in the workplace. No matter what the task or the project, Rosie turns up with a measured approach, a plan of action, a high level of intelligence and just gets the job done. Since working with Rosie over the last two years, she has positively impacted my career in marketing. She has inspired me to learn more, to upskill and evaluate every piece of data available to make an informed decision. I am honoured to work alongside her and have her as a work colleague.
Sarah Fea, Digital and Ecommerce Manager, Astutis
In a world of marketing technical evolution, Sarah Fea stands out of the crowd. An excellent project manager, holding herself in a steady state of calm. Sarah takes the bull by the horns and inspires others by powering through and delivering projects on time and on budget. Never one to hold onto the latest technological update, Sarah is always looking to transform business processes to make them more efficient, leaner and deliver a positive return for the business shareholders. I am honoured to work alongside her and have her as my work colleague.
Hilary Grey, International Training Solutions Advisor, wanted to recognise two women who directly impacted her career:
In my time at Astutis I have been so impressed with Natalie Robinson and just love working with her. She responds to issues quickly, has endless patience with learners who do not have English as a first language, and is the team's oracle. I never have to chase or follow up on issues raised – they always are. What an asset she is to this business.

My very first management role back in 1979 saw me being mentored by a German woman called Anke Dietzen, who was a real powerhouse without dropping the female traits of empathy, support and caring. She left me understanding that strong women are firm, fair and consistent, and that has stayed with me all my working career. She was spontaneous and a lot of fun, and you were not afraid to take risks as she always had your back. She retired growing vines and flowers with the same Teutonic focus, and they never failed to bear fruit.
Start your career
Do you want to start a career in Health and Safety? At Astutis, we have over ten years of experience providing NEBOSH courses, both virtually and in classrooms. You can all us on 0345 241 3685 or fill in our contact form here to start your Health and Safety journey today!
Related Blogs @Model.Properties.HeaderType>
23 Reasons to Study With Astutis in 2023: Part Two

Complete your understanding of the 23 reasons why we are the industry-standard health, safety and environmental training provider in 2023. Read more here!

IEMA Foundation Certificate in Environmental Management: Learner Diaries #3

Read the final instalment in the trilogy of blogs that document a successful venture into the IEMA Foundation Certificate in Environmental Management course. Read more here.

23 Reasons to Study With Astutis in 2023: Part One

In this first instalment, we unpack why you should choose to train with Astutis in 2023. We detail 23 reasons, because, well it's 2023! Discover the first eleven reasons here! Read more now.

IEMA Foundation Certificate in Environmental Management: Learner Diaries #2

Toby's IEMA Foundation Certificate Learner Diary returns with Part Two. In this instalment he covers Elements 4-6, sharing how he managed to pass first time. Read more here.

A Year In-Review: 2022 and Its Effects on Astutis and the Health, Safety and Environmental Industry

Astutis, Managing Director, Steve Terry looks back on the events of 2022 and invites us all to be optimistic as we head towards 2023. Read more here.

How To Maximise Your Virtual Training Experience

Astutis Technical Director, Brenig Moore investigates the world of virtual training, using research and studies to underline the very best practices afforded by virtual training. Read more here.
Case Studies
Real Life Stories
Find out how learners look back on their training with Astutis. Our case studies give our learners, both individual and corporate, a platform to share their Astutis experience. Discover how training with Astutis has helped past learners and delegates make the world a safer place, one course at a time.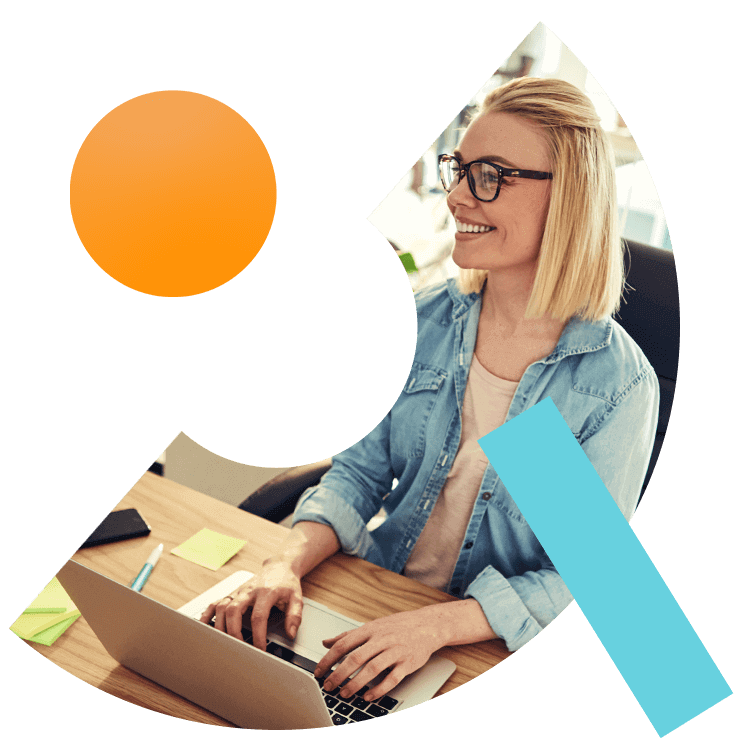 What People Say
Hear What Our Learners Have To Say
We're always there for our customers. 98% of our learners rated their overall experience as good or outstanding. We will always pride ourselves on our customer service. But don't take our word for it, here is what our customers have to say
"From start to finish the service Astutis have provided has been 5 star. Following the amazing experience I have referred multiple colleagues to complete training with Astutis. Great course, great support and great customer service"

Stuart

03.02.2023

"I really enjoyed studying Nebosh with Astutis. I had tried to complete the Nebosh Qualification previously but Astutis made it easier to learn and provided great training resources and support."

Stuart

03.02.2023

"Great customer focus, as usual!"

Gary

01.02.2023

"Excellent course, thank you"

Gary

01.02.2023

"Ever since I started with Astitus in 2018 I have completed two qualifications with them and they have always been quick to respond to queries, they have convenient payment options since I'm based in south Africa, I don't always afford to pay cash due to exchange rates. Hilary is super helpful she will communicate new courses and assist with information and enrolment. If it were possible to do my MSc with them, I would have enrolled with them"

Philiswa Sister

01.02.2023

"The course is very informative and outlines useful information that i will apply on my everyday duties"

Philiswa Sister

01.02.2023

"Course content was good though the on boarding was an issue with sone to and fro to sort wasting time."

26.01.2023

"Content aligned to all learning styles and relevant to risk professionals especially h and s a worthwhile bit of cpd"

26.01.2023

"Astutis advisor training course enrolled me quickly on my course. The course was well detailed, well organised and easy access to the platform for my study."

Saito

26.01.2023

"Good course and well presented. The content is easy to understand with options to listen or read. Videos and flowcharts describe well the content for a better understanding."

Saito

26.01.2023