7 Reasons Why Health and Safety is More Important Than Ever Before
If we've learnt one thing over the past few years, is that the health and safety industry is becoming increasingly critical. This blog will investigate the 7 reasons why health and safety is more important than ever before.

July 2021
Health and safety are becoming increasingly more prominent as we look to the future. The COVID-19 pandemic has ensured a spotlight is forever on the role of health and safety and the impact it has moving forward. This makes its relevance and importance more prevalent than ever before.
This blog will outline why this is the case. It will point out seven core reasons and will also establish how we as individuals and collectively can improve society for the future.
1. Moving past COVID-19
The past year has been challenging, that's putting it mildly. In these times, society must learn and adapt to ensure similar setbacks don't take place. The next few years may be the most prominent time ever for health and safety.
Ensuring workforces are competent and confident in understanding up-to-date health and safety protocols is critical for a business's survival. Meanwhile, having up-to-date health and safety accreditation on a CV can become vital in securing jobs higher on the employment ladder.
As society heals and attempts to put COVID in its rear-view mirror, strategies must be put in place to push humanity forward out of this dark point. Health and safety is that bright light.
2. Society will never be the same
That's right. Society, as much as we may want it to be, will never be the same. Maybe we should interpret the idea of society never being the same as a good thing. Let's destroy that worry; let's repair the damage!
It will take time, but society will heal. The industry that will lead that charge is health and safety.
The most efficient way of ensuring society improves is by improving oneself, understanding that health and safety need to improve to avoid setbacks or dangerous accidents.
Becoming accredited for health and safety in the workplace means you are taking a proactive approach to improve society as a whole, which is vitally important.
Remember, by becoming qualified; you aren't just improving the standards of health and safety for you and your workplace; you are also improving the standards of our society and shaping the potential of tomorrow.
3. Higher standards require pro-active attitudes
In an unprecedented time, higher standards towards health and safety are critical like never before. Driving improvements wherever possible is essential; never being satisfied or complacent is the way forward.
Health and safety standards are being redefined, with new voices and personalities driving growth in all aspects.
The future is also represented in our children. Our little ones will carry the torch long after us, and we must ensure that we instil in them how and what it means to be safe at work at the appropriate age. We cannot allow the future to overlook the importance of health and safety.
This doesn't mean we enrol our children on accredited health and safety courses! It means we play our role in helping them ourselves and alert them to the increasing standard of health and safety. This will mean they will be competent and confident when the time comes.
4. Higher standards require more robust scrutiny.
Higher standards also invite more vigorous scrutiny. That is the way it needs to be. Standards only improve under increased pressure.
Unfortunately, one of the most relevant examples is the COVID-19 pandemic. For some working outside the health and safety sector, it took the pandemic to properly alert people to the incredible importance of a successful health and safety regime.
The pressure and scrutiny of the outbreak now mean that in most cases, the awareness of health and safety continues to prosper and emerge as vitally important.
With this formula in place, health and safety philosophies and strategies can only improve in quality. Nothing matters more to the health and safety industry than consistent improvement. With more and more quality assurance guaranteed, this formula can only drive higher and higher quality in all fields.
5. The old rule book is in shreds: Astutis is writing the new one
COVID-19 presented radical challenges to the current health and safety 'rulebook'. In essence, a brand-new programme of protocols, philosophies and standards is required.
At Astutis, we have not only embraced these challenges, but we have relished the opportunity to improve the foundations of health and safety. We are never satisfied with current standards; we are always looking for ways to improve because safety and assurance are never guaranteed.
We recognise how significant the impact of the health and safety practices of today are on tomorrow. Therefore, we understand what improvements have to be made to make tomorrow a safer tomorrow.
Our most popular courses like the NEBOSH Diploma, NEBOSH General Certificate and the IOSH Certificate in Managing Safety map out the future of reliable and assured workplace health and safety.
Start learning how you can make tomorrow safer today!
6. Brand new Health and Safety protocols, means brand new job opportunities
As health and safety are on a pedestal like never before, there have never been more opportunities in the field of health and safety.
The industry embraces anyone with a constant hunger for improvement, anyone with an appetite for higher standards. We must all do our bit for society, for future generations, to ensure our world is safe for everyone.
The beauty of working in the broad sector of health and safety is the impact your job will have. It is endless. The butterfly effect of health and safety cannot be understated. Whatever your position in health and safety, you save lives!
If you think you are up to the task, check out all our courses and start your journey with Astutis!
7. We should never settle - We can constantly improve!
In an industry that requires constant perfection, you can never settle. It is crucial that you do not become complacent with what is already in health and safety. Yes, be happy with the progress made, but you must always acknowledge that there are always ways to improve.
At Astutis, we strive always to improve. We constantly research and connect with our learners to ensure how we can better our methods to give you the most comprehensive toolsets imaginable. This is why we are the leading health, safety and environmental training provider in the UK and why we continue to be trusted for training global workforces.
As the old saying goes, 'the world is what we make of it'.
With that in mind, we must all do our little bit to push society forward, improve it, and make it safer for everyone involved. If we were to invite our children in years to come to judge the safety of the society, we built for them. What do you think they will say?
If you don't like the answer in your head, follow the principles established in this blog and know you have made tomorrow's future brighter as a result.
Related Blogs @Model.Properties.HeaderType>
Choosing The Right Health, Safety and Environmental Training Course For You

Thinking about entering into the rewarding world of health and safety? This blog will outline everything you need to know and consider before jumping in!

What Jobs Can I Get With the NEBOSH International General Certificate?

Discover how the NEBOSH International General Certificate can dramatically increase your employability with Astutis blog. Read more here.

Safety and Wellness Programmes: The Link to Stress and Work Productivity in the Workplace

Effective wellness and safety programmes can yield significant results, reduce stress and increase productivity in the workplace. Why do so many businesses still fail to acknowledge the importance of them?

What are NEBOSH Closing Interviews

Understand what NEBOSH exam closing interviews are and what is required to ensure you pass your exams with this Astutis blog.

Remote Work Safety: 5 Best Practices to Teach Your Employees

Understanding how to work productively at home is crucial in the modern working environment. Here are our tips!

The Risks and Effects on Health of Asbestos Exposure

Take a deep dive into the risks associated with exposure to asbestos and how it can effect long-term health problems. Find out more here.
Case Studies
Real Life Stories
Find out how learners look back on their training with Astutis. Our case studies give our learners, both individual and corporate, a platform to share their Astutis experience. Discover how training with Astutis has helped past learners and delegates make the world a safer place, one course at a time.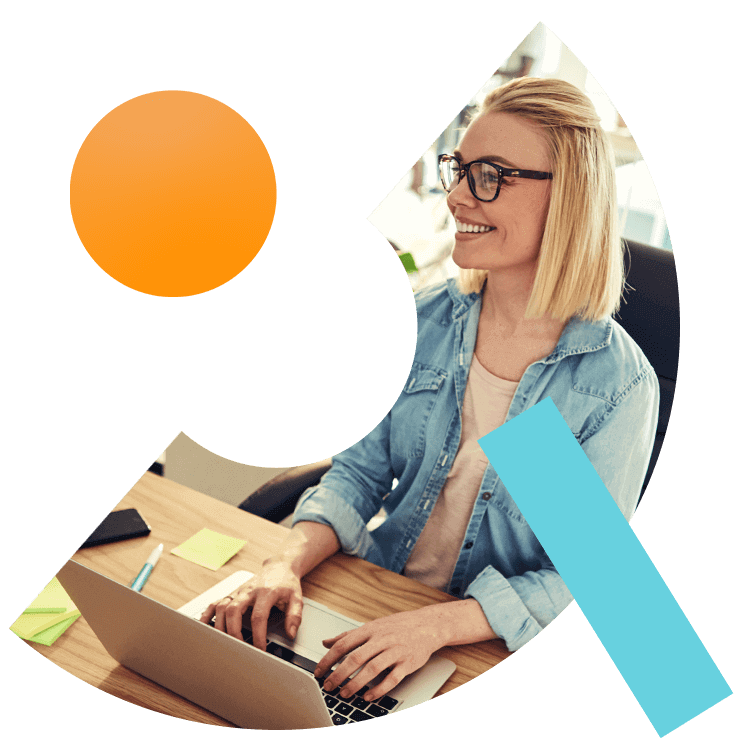 What People Say
Hear What Our Learners Have To Say
We're always there for our customers. 98% of our learners rated their overall experience as good or outstanding. We will always pride ourselves on our customer service. But don't take our word for it, here is what our customers have to say
"The "Managing Safely" course typically covers various topics such as risk assessment, hazard identification, accident investigation, legal responsibilities, and implementing control measures. It aims to enhance my understanding of health and safety management systems and empower me to create a safer working environment. By completing the course last week , I gained valuable insights into best practices for managing safety in the workplace, which can benefit both me and my organization."

14.09.2023

"Perfect training: The "Managing Safely" course with Astutis seems to have provided me with valuable knowledge and skills for improving health and safety management in the workplace."

14.09.2023

"Tutor new subject well and help in any way he could so we understand the different sections"

Tracey

17.08.2023

"Interesting and informative"

Tracey

17.08.2023

"There was no need to use the customer service as the course instructions were clear"

14.08.2023

"It was a good course, as I had not completed an exam for such a long time I found this challenging, it would have been helpful that there was more focus on how to structure the answers"

14.08.2023

"The course was good overall. Online classes can be difficult and I much prefer the classroom experience but due to circumstances and availability online was the option chosen. FSC1 was very good with lots of interaction. But no forward planning or discussion was given to FSC2. Because of a lot of experience in the fire industry and risk assessments I carried on without giving the question enough scrutiny which meant a refer and a costly resit. 5 minutes of discussion and forward planning for FSC2 would have avoided that. All that said I'm aware I took it too lightly."

Peter

10.08.2023

"A good online course, with good interaction. Be positive and be part of it. Some people sit quietly by that wouldn't happen in a classroom. Ask questions and understand, everything is there for you."

Peter

10.08.2023

"Great learning experience! Astutis was there every step of the way!"

Michelle

18.07.2023

"Actually purchased through my company - they selected a great partner"

Michelle

18.07.2023