The Real Cost of Health and Safety
August 2022
Let's begin with a question: How much do you value your health and the safety of those around you?
Think about your answer. Mull it over. Then ask yourself if you have ever thought the topic of Health and Safety is boring or excessive.
Health and Safety is just one area that doesn't generate much attention or excitement. That is, at least at first glance. When you look closer, people realise it is intrinsically linked to every facet of life.
If you were to walk down a street and notice a man at the top of a ladder that is not secured at the bottom, that is directly related to Health and Safety. If you were to fall down the stairs at work and afterwards notice the stairs were wet at the time of the fall, that is directly related to Health and Safety. These examples showcase what we will call 'visible' Health and Safety.
But you can find the importance of indirect Health and Safety everywhere. For instance, a business is open on a very wet day. As employees walk into work, they each bring in moisture which lands on the floor. As more and more water is brought inside, the risk of employees slipping on the moisture and potentially injuring themselves increases.
The relevance of direct and indirect Health and Safety is significant because not every accident is caused by direct means. In fact, data suggests it could be the other way around.
According to the HSE (the Health and Safety Executive), 1.7 million Britons suffered from work-related illnesses in 2021. These illnesses range from work-related stress, which accounted for over 800.000 workers, to the 142 workers who sadly lost their lives at work last year. Arguments about whether poor mental health constitutes direct or indirect Health and Safety rage on. There is no right or wrong answer. We suggest that poor mental health can sometimes be hard to notice or track, especially in other people. For the purpose of this blog, we will diagnose wellbeing as an indirect factor in Health and Safety.
This blog will investigate society's relationship with Health and Safety by assessing the current attitudes and feelings towards them. It will focus on understanding our perception of Health and Safety, as a whole. This blog will also consider examples of gross corporate Health and Safety neglect, helping to paint a more literal picture of the cost of ineffective Health and Safety. It will ponder how public interest has grown relating to environmental Health and Safety disasters in the last decade, thanks partly to the internet. Finally, this blog will analyse corporate attitudes towards Health and Safety and whether improvement is required.
The Greener Picture
If we escape the confines of the workplace and look at the broader picture, environmental Health and Safety are seemingly a permanent fixture in the news cycle. This time the state of the British sewage system is under fire for allegedly leaking over nine million hours of raw sewage into Britain's seas and rivers between 2016-2021.
Make no mistake; this is an environmental disaster. The scale could be so catastrophic that the disaster's long-term effects may never be equated. Sadly, this is only the tip of the iceberg. In fact, the state of British rivers has been in a steep decline for some time, with some experts concluding that years of underinvestment and several high-profile environmental disasters are responsible for creating a "lethal cocktail".
Money talks and companies found responsible for environmental disasters are often left to pay a sizeable bill for the trouble. Recently, Dairy Crest Limited was fined £1.5 million for environmental offences, including killing thousands of fish by releasing a harmful biocide into a river.
Meanwhile, the 2000 Baia Mare cyanide spill saw cyanide-contaminated water spill over farmland and nearby rivers in Romania. As a result of the disaster, the drinking supplies of over 2.5 million Hungarians were contaminated, and large metals were known to be flowing throughout nearby rivers. One river, the Tizra, was so severely affected that all living life along the river was killed. The spill occurred during an attempt to mine gold in the local area. Since the disaster, much has been said regarding the standard of Health and Safety at the site and whether the mining should have gone ahead altogether.
Environmental groups were, for a very long time, solely responsible for bringing cases of environmental neglect to public knowledge. It has only been since the advent of the internet and primarily social media that public opinion on climate change and the environment as a whole has strengthened. Environmental charities have more scope; people can donate or educate themselves from the comfort of their own homes. The internet has established a platform which has ignited figures such as Greta Thunberg, the poster child of combatting climate change. Thunberg has quickly acquired a concerned following who demands legislative responses to the climate change emergency.
This is relevant because responses to corporate environmental scandals echo Thunberg's anger and frustration. Public opinion is becoming more and more critical of those in power who neglect environmental Health and Safety. One of the most egregious examples could be that of the Flint Water Crisis.
Put simply; The Flint Water Crisis involved local authorities switching the Flint water supply directly to the Flint River in 2014. The pipeline was not tested for toxins or treated for corrosion, and it started leaking contaminants into the city's drinking water. Potentially more than 140,000 residents were exposed to lead and other toxins. Some residents continue to suffer adverse health effects caused by lead poisoning. The scandal was accompanied by several high-profile documentary makers visiting the area to heighten awareness and shame those responsible. Hollywood also came calling, realising a dramatised account of the scandal. The residents of Flint received $626 million from the state of Michigan, seven years after the scandal began, for their exposure to contaminated water.
Workplace Shenanigans and Wellbeing
If global attention has only recently overseen environmental health and safety disasters, corporate health and safety disasters have firmly been in the media's crosshairs for decades. Why? Well, that is because there have been quite a few.
Workplace accidents, in theory, could come from anything. A water spill, broken desk chairs or wires can trip people up. Ultimately you get the picture. If businesses are not careful, risk can come from anywhere.
According to the HSE, 441,000 non-fatal workplace accidents occurred in Britain between 2020 and 2021.
When looking at corporate Health and Safety, it is wise to approach its effect in two different ways. Firstly, as a company. Secondly, as an individual. Like the corporate agenda towards the environment, for businesses with complete attention set on the bottom line, Health and Safety were considered a box-ticking exercise for many years. It could be argued that it took extremely high-profile court cases and technological advancements to sway attitudes.
Jason Anker MBE knows first-hand the real cost of Health and Safety, or the lack thereof. Jason survived a fall from height in his early twenties whilst on a job. He has since come out to condemn the Health and Safety standards on that job. Recently, he discussed corporate attitudes toward Health and Safety on The Health and Safety Digest.
"The days of reading off a flip chart and telling people what to do are gone". For Jason, there is no alternative other than to make Health and Safety more accessible and engaging for both corporates and workforces.
Jason told Astutis he regularly ponders the question; are we talking to or with the people we are trying to educate?
"We need to involve people and ask them what they think of Health and Safety, so they are involved. That's the key - involvement", answers Jason.
For decades, Health and Safety have had a stigma attached, potentially deterring institutions and individuals from investing in them. This stigma has severely influenced the court of public opinion on Health and Safety. Furthermore, this influence has translated into general apathy. According to a study by Edith Conway University, employees "tune out" Health and Safety because it does not engage with them.
This outcome does not come as a massive surprise to us. Our 2021-2022 Health, Safety and Environmental Training Report found that 61% of our corporate partners believe their most significant objective with Health and Safety training is to change attitudes surrounding it.
But is it purely about changing the attitudes of the workforce and individuals? Or should employers do more to better their understanding? Jason Anker MBE argues the latter.
"Companies will bring me in to talk with their staff. I provide a moment - that moment - that might last an hour, a day or a week, but whilst it lasts, it makes people think", says Jason.
"But I still think there is this desire to find this magic bullet, a one-stop shop remedy to enhance health and safety. It's impossible."
Jason explains that Health and Safety can not be rushed; the very notion of being safe is not to rush. Jason has dedicated his life since his accident to being someone who promotes the general awareness of Health and Safety to anyone who will listen. For Jason, there is no magic bullet; implementing an effective Health and Safety system takes time and happiness.
"People put a lot of weight on how important safety is. But the underlying factor here is culture. If you have someone in a [mentally] bad place going to work, how much work do you think they will get done?" ponders Jason.
"The culture that has existed, and can still be found in some places today, has prevented the workplace from being a mental safe space. More must be done to make the workplace an accepting arena for mental health."
Awareness surrounding mental health or wellbeing has only skyrocketed in recent years. Today, employee wellbeing is a significant factor in everyday operations. For Jason, it goes even further, "if an employee is mentally sound, or even happy, the likelihood of the employee to care about safety increases exponentially".
Conclusions
Our relationship with Health and Safety has been a turbulent one. For decades, too many businesses were driven solely by the share price, without focusing on whether the day-to-day operations were safe. As a result, several high profile Health and Safety disasters continue to occur, which bring out the inevitable "we saw this coming" or "we shouldn't have let it get to this point?".
Jason argues that a positive attitude toward Health and Safety must be present from the very top of the business to the bottom. Employees must see their evaluation of Health and Safety is shared with shareholders in the company. This helps create a harmonised atmosphere within the fabric of any institution. Employees feel safer when they work; employers feel safer knowing accidents are minimised.
Employers are still required to do more, however. No magic bullet or motivational speaker will eliminate workplace risk altogether. Instead, employers must collectively realise Health and Safety are living, breathing entities that can fluctuate daily. The severity of risk depends on several indirect factors, including time of day, weather or worker stress. Addressing workplace Health and Safety requires a more comprehensive and calculated approach that initially targets attitudes and cultures surrounding Health and Safety.
COVID-19 has presented an unanticipated improvement in public awareness of effective Health and Safety practices. The harkened importance put on the ritual of washing hands at every opportunity has left society wanting better hygiene. The pandemic also provided a forensic lens over the importance of employee wellbeing. More impetus now is put on the mental health of individuals, in the mindset that every cog must be in tip-top shape for the 'machine' to run smoothly. But most importantly what cannot be lost on employers is that 'machine' is made up of people who have families who depend on them.
The true cost of inadequate Health and Safety are our loved ones.
142 workers were tragically lost whilst providing for their families between 2020 and 2021. Sons and daughters left without a mother or a father. Spouses widowed. Lives ruined.
So I must ask you once again, how much do you value your health and the safety of those around you?
This blog is dedicated to the 142 people who did not make it home.
Related Blog @Model.Properties.HeaderType>
How To Pass The NEBOSH Level 6 Diploma

Discover how the May 2023 specification changes affect the assessment process. This blog will offer expert guidance on how to approach the NEBOSH Level 6 Diploma assessments. Read more here.

NEBOSH Level 6 Diploma: Unpacking The May 2023 Specification

The May 2023 NEBOSH Level 6 Diploma is here! Uncover all the changes to NEBOSH's flagship qualification in our blog. Read more here.

Earth Day 2023: Climate Action for a Sustainable Planet

Discover how you and your organisation can make a tangible difference in humanity's fight against climate change. Make your lifestyle environmentally sustainable today!

Why 'Greenhushing' Restricts Environmental Improvement

Astutis' Technical Director, Brenig Moore, analyses the latest environmental terms and their effects on humanity's attempt to curb climate change. Are portions of society becoming environmentally alienated? Read more here.

Unleashing The Secrets of Construction Industry Training

Uncover the intricacies and the vital importance of construction industry training. Discover how crucial effective training is to the overall safety of the construction industry by reading this Astutis blog.

Why Your Organisation Needs the NEBOSH Construction Certificate

In the most dangerous of working environments, it pays to have industry-leading health and safety training specific for the construction industry. Find out why your organisation needs the NEBOSH Health and Safety Management for Construction qualification, by reading this Astutis blog.
Case Studies
Real Life Stories
Find out how learners look back on their training with Astutis. Our case studies give our learners, both individual and corporate, a platform to share their Astutis experience. Discover how training with Astutis has helped past learners and delegates make the world a safer place, one course at a time.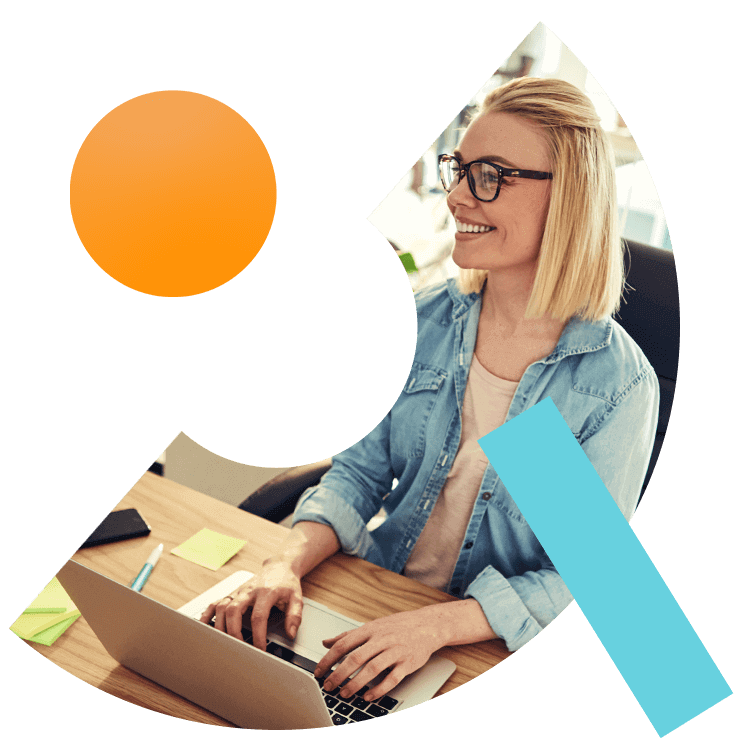 What People Say
Hear What Our Learners Have To Say
We're always there for our customers. 98% of our learners rated their overall experience as good or outstanding. We will always pride ourselves on our customer service. But don't take our word for it, here is what our customers have to say
"I have felt so supported through our my NEBOSH journey. Nothing was too much trouble for them. It was such a positive uplifting experience that come exam day I didn't feel nervous at all"

Lindsay

24.05.2023

"Really great information that I could constantly access to relearn or check things"

Lindsay

24.05.2023

"Good level of detail on all areas covered"

15.05.2023

"A good level of content. practise questions were very useful"

15.05.2023

"The course was great, very through and professionally taught. The facilitator Huw did a brilliant job of teaching each subject/element in context through great examples and stories."

03.05.2023

"The content was interesting, relevant and up to date. The teacher was fun, engaging and did a great job of giving real life examples and stories that helped put it all into context."

03.05.2023

"I liked the course. I thought the practice exam could have been better with only 18 questions for a practice exam when the real exam is 30. Also the marking references didn't match your handbook, possibly due to it being an IEMA practice exam,"

Andrew

03.05.2023

"Good course. Some cheeky questions in the exam which have no real connection to environment and were more like HR questions around ethics and diversity"

Andrew

03.05.2023

"Good communication with info sent in a timely manner"

13.04.2023

"An interesting course with good and relevant content"

13.04.2023