Responsibilities of the Principal Designer under CDM 2015
The Construction (Design and Management) Regulations 2015 came in to effect on 6 April 2015 with the key aim of encouraging safer working practice in order to prevent injury, ill-health and fatalities to those working in construction and also to reduce bureaucracy.
April 2015
Replacement of CDM Co-ordinator Role
A significant change in CDM 2015 is the replacement of the CDM Coordinator (created under CDM 2007), with a new Principal Designer (PD) role. The appointment of the PD is the responsibility of the Client for all projects involving more than one Contractor, including domestic projects. The Client also has a duty to 'take reasonable steps' to ensure the PD complies with any other PD duties under 2015.
In short, the Project Lead Designer or indeed any of the aforementioned roles may be appointed as PD, if they have control of the pre-construction phase. As the term 'control' relates only to the management of health, safety and welfare on construction projects, and not to other aspects of project management, it is important to bear in mind that anyone undertaking the PD role must have the skills, knowledge and experience necessary to perform the functions required at Regulations 11 and 12 of CDM 2015.
In situations where the Designer does not have appropriate skills, knowledge or experience, they might be supported by a Health and Safety Advisor, although the Designer will remain accountable for the performance of the PD duties.
Transitional Arrangement for Existing Projects
Clients should be aware that the transitional arrangements for existing projects (including non-notifiable projects) require them to assess their current management arrangements for compliance of CDM 2015. Where an existing project has a CDM Coordinator, a PD must be appointed before 6 October 2015 unless the project ends before that date. During the interim period the existing CDM Coordinator must fulfil the transitional duties specified.
The project management implications of the introduction of the PD role are clear. The PD has a more central role in a construction project than the CDM Coordinator previously had, so is in a far better position to influence health and safety early in the project.
As the vast majority of construction projects will have more than one contractor, the focus is now squarely on the Client to appoint a PD, and also to ensure that the PD complies with their statutory duties. Any failure to do so could also lead to costly enforcement intervention, including the issue of notices to remedy deficiencies or stop dangerous activities.
Further information
Click the button below to view our range of CDM courses!
Related Blogs @Model.Properties.HeaderType>
23 Reasons to Study With Astutis in 2023: Part Two

Complete your understanding of the 23 reasons why we are the industry-standard health, safety and environmental training provider in 2023. Read more here!

IEMA Foundation Certificate in Environmental Management: Learner Diaries #3

Read the final instalment in the trilogy of blogs that document a successful venture into the IEMA Foundation Certificate in Environmental Management course. Read more here.

23 Reasons to Study With Astutis in 2023: Part One

In this first instalment, we unpack why you should choose to train with Astutis in 2023. We detail 23 reasons, because, well it's 2023! Discover the first eleven reasons here! Read more now.

IEMA Foundation Certificate in Environmental Management: Learner Diaries #2

Toby's IEMA Foundation Certificate Learner Diary returns with Part Two. In this instalment he covers Elements 4-6, sharing how he managed to pass first time. Read more here.

A Year In-Review: 2022 and Its Effects on Astutis and the Health, Safety and Environmental Industry

Astutis, Managing Director, Steve Terry looks back on the events of 2022 and invites us all to be optimistic as we head towards 2023. Read more here.

How To Maximise Your Virtual Training Experience

Astutis Technical Director, Brenig Moore investigates the world of virtual training, using research and studies to underline the very best practices afforded by virtual training. Read more here.
Case Studies
Real Life Stories
Find out how learners look back on their training with Astutis. Our case studies give our learners, both individual and corporate, a platform to share their Astutis experience. Discover how training with Astutis has helped past learners and delegates make the world a safer place, one course at a time.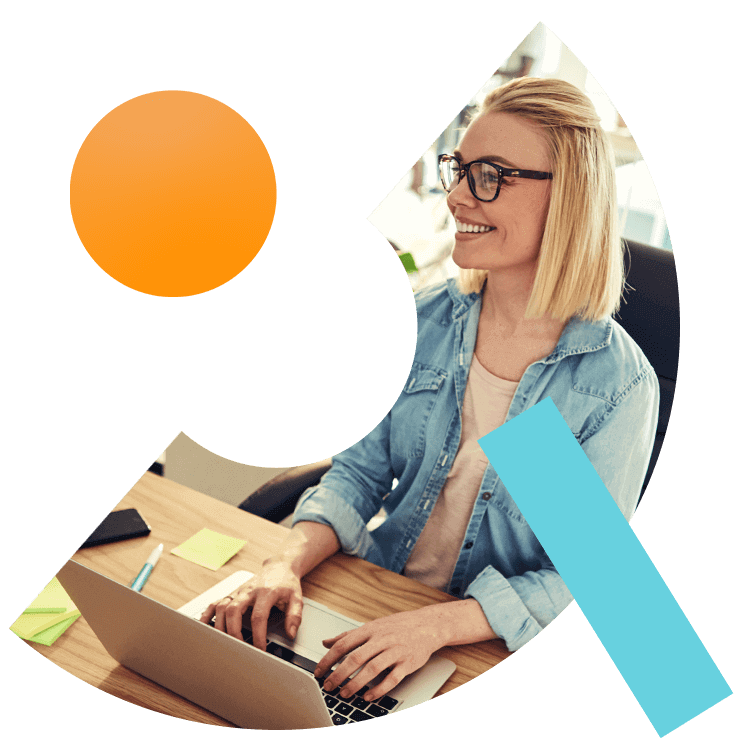 What People Say
Hear What Our Learners Have To Say
We're always there for our customers. 98% of our learners rated their overall experience as good or outstanding. We will always pride ourselves on our customer service. But don't take our word for it, here is what our customers have to say
"From start to finish the service Astutis have provided has been 5 star. Following the amazing experience I have referred multiple colleagues to complete training with Astutis. Great course, great support and great customer service"

Stuart

03.02.2023

"I really enjoyed studying Nebosh with Astutis. I had tried to complete the Nebosh Qualification previously but Astutis made it easier to learn and provided great training resources and support."

Stuart

03.02.2023

"Great customer focus, as usual!"

Gary

01.02.2023

"Excellent course, thank you"

Gary

01.02.2023

"Ever since I started with Astitus in 2018 I have completed two qualifications with them and they have always been quick to respond to queries, they have convenient payment options since I'm based in south Africa, I don't always afford to pay cash due to exchange rates. Hilary is super helpful she will communicate new courses and assist with information and enrolment. If it were possible to do my MSc with them, I would have enrolled with them"

Philiswa Sister

01.02.2023

"The course is very informative and outlines useful information that i will apply on my everyday duties"

Philiswa Sister

01.02.2023

"Course content was good though the on boarding was an issue with sone to and fro to sort wasting time."

26.01.2023

"Content aligned to all learning styles and relevant to risk professionals especially h and s a worthwhile bit of cpd"

26.01.2023

"Astutis advisor training course enrolled me quickly on my course. The course was well detailed, well organised and easy access to the platform for my study."

Saito

26.01.2023

"Good course and well presented. The content is easy to understand with options to listen or read. Videos and flowcharts describe well the content for a better understanding."

Saito

26.01.2023