How do I use Plan-Do-Check-Act (PDCA cycle) to Manage Safety Well?
Health and safety are managed in the same way as any other aspect of a business. Management control is typically exerted through a cycle of Planning, Doing, Checking and Acting (PDCA). This blog will provide a practical guide on using the PDCA model for health and safety issues in your day to day role at work.

January 2019
This blog was updated in August 2022.
Health and Safety is managed in the same way as any other aspect of business. Management control is typically exerted through a cycle of Planning, Doing, Checking and Acting (PDCA).

This blog will provide a practical guide on using the PDCA model for health and safety issues in your day to day role at work.
Setting the scene for Plan - Do - Check - Act (PDCA Cycle)
In the UK, the Health and Safety Executives (HSE) guidance on "Managing for Health and Safety – HSG 65" follows this Plan – Do – Check – Act model.

This health and safety problem managing and solving model is a continual improvement cycle. It aims to achieve a better balance between the behavioural and systems aspects of health and safety management.

The PDCA model is relevant to any part of health and safety whether we are looking at incorporating a Health and Safety Management system such as ISO 45001, or in to our day-to-day work. It enables you to identify the critical actions required in each aspect of the Plan - Do - Check - Act cycle.
What is required at each stage of the Plan - Do - Check - Act?
Each stage of the PDCA cycle has its own theory allowing the model users to be equipped with the key principles of better managing and resolving health and safety issues at work.
PLAN
This stage covers two key issues: planning for implementation and policy. It is all about the two P's – Planning and Policy.
Planning for implementation means identifying where we are now and then identifying where we want to be. For example, we could be looking at introducing a new piece of equipment into our workplace. So what should we be considering at this stage?

Here is a list of questions we should consider:
How are we going to control the risks associated with this equipment?
What is the most suitable equipment from a safety perspective?
What emergency procedures need to be put in place?
What are the training requirements?
Is any personal protective equipment required?
During this stage, we should also make sure that we meet the requirements of our organisation's Health and Safety Policy.
DO
The 'Do' stage looks at three key areas:
Profiling the health and safety risks
Organising
Implementing your plans.
So in reality what does this mean?
Identifying the risks through suitable and sufficient risk assessment.
Organising by identifying roles and responsibilities, communication procedures and ensuring competent personnel are in place.
Implementation of the plan – ensuring risks are adequately controlled. Knowing correct maintenance procedures are in place and providing information, instruction, training and supervision to ensure people are competent and that procedures are followed.
In the example above of introducing a new piece of equipment to the workplace, we need to do a suitable risk assessment. This will identify the risks and controls required to minimise the risk to as low a level as is reasonably practicable. It will also ensure that all workers are competent in using the equipment and the safety procedures.
CHECK
This is a crucial stage. Once we have implemented our plan, we need to ensure that it is working effectively. To achieve this, we need to measure performance..

Good quality performance monitoring will help us identify problems, understand why the issues arose, and understand what changes are necessary to resolve the problems.
How can this be achieved?
There are numerous ways that we can measure our performance. Continuing with our new piece of equipment example, we could introduce the following monitoring procedures:
Inspection of the equipment carried out on a regular or scheduled basis.
Job observations to check the effective operation of workplace precautions.
Health surveillance, for example, audiometry tests for signs of hearing loss (if the equipment introduced is noisy).
Environmental monitoring, for example, measuring noise or dust levels.
The way we manage and proceed is crucial and must meet the levels of standard we expect them to. So what if it is not? Well we Act on our findings!
ACT
At this stage we evaluate our health and safety performance. This will determine whether the essential principles of our plan and policy are being implemented correctly. It will also identify any improvements that can be made to improve our performance.

With our equipment in the workplace scenario, if we identify issues from our performance measurements in the Check stage, we will Act upon them and remedy them. For example, after noise monitoring, should the machinery have noise levels above the legal requirements, we would look at addressing this. We then look at how we go about doing this, going through the Plan-Do-Check-Act cycle again.

The PDCA cycle is the basis of how we go about managing Health and Safety on a large scale. It can also be incorporated into our day-to-day management of health and safety performance on a smaller level.
Football analogy of PDCA
The PDCA Cycle can be used on everyday life scenarios such as in football. If you think of a football match and you are the manager, what thought processes do you go through before, during and after a match?
PLAN
Prior to the match, you plan your team to beat the opposition.
So what weaknesses do you have that need to be addressed to achieve this?
What do you need to do to achieve your aim?
DO
Who has what role and responsibilities?
Provide the players with information, instruction, training and supervision; implement your plan on the pitch.
CHECK
During the match, we check that our plan is working by observing the match.
ACT
If any issues arise during our observations:
Change personnel and procedures as required.
We would also use our findings from this match to prepare to play the team again by going through the continuous cycle of PDCA.
Final Thoughts
We hope this blog has helped you to understand the basics of PDCA and how using the PDCA cycle can be helpful. When used on a day-to-day basis, managing health and safety procedures in the workplace becomes simple.

When looking at PDCA on a larger scale, as a whole management system, it can be a bit more complicated but the basics of it are the same. Remember this is a continuous cycle.
PLAN what you want to do.
DO it.
CHECK its aligned with the overall plan.
ACT upon or make any appropriate improvements.
Help your organization to maintain a safe and healthy workplace environment, operate following the latest HSE legislations and accelerate your health and safety career today! With flexible learning methods and delivery, join over 30,000 satisfied health and safety professionals and begin your journey today.

The Plan-Do-Check-Act cycle is covered in detail in the NEBOSH National General Certificate course. Click the button below to find out more!
Related Blogs @Model.Properties.HeaderType>
Choosing The Right Health, Safety and Environmental Training Course For You

Thinking about entering into the rewarding world of health and safety? This blog will outline everything you need to know and consider before jumping in!

What Jobs Can I Get With the NEBOSH International General Certificate?

Discover how the NEBOSH International General Certificate can dramatically increase your employability with Astutis blog. Read more here.

Safety and Wellness Programmes: The Link to Stress and Work Productivity in the Workplace

Effective wellness and safety programmes can yield significant results, reduce stress and increase productivity in the workplace. Why do so many businesses still fail to acknowledge the importance of them?

What are NEBOSH Closing Interviews

Understand what NEBOSH exam closing interviews are and what is required to ensure you pass your exams with this Astutis blog.

Remote Work Safety: 5 Best Practices to Teach Your Employees

Understanding how to work productively at home is crucial in the modern working environment. Here are our tips!

The Risks and Effects on Health of Asbestos Exposure

Take a deep dive into the risks associated with exposure to asbestos and how it can effect long-term health problems. Find out more here.
Case Studies
Real Life Stories
Find out how learners look back on their training with Astutis. Our case studies give our learners, both individual and corporate, a platform to share their Astutis experience. Discover how training with Astutis has helped past learners and delegates make the world a safer place, one course at a time.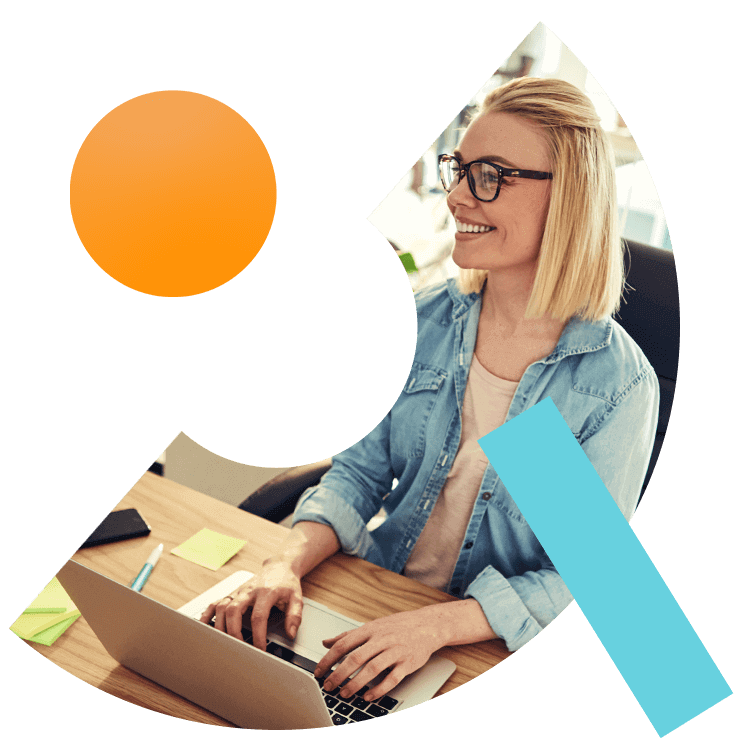 What People Say
Hear What Our Learners Have To Say
We're always there for our customers. 98% of our learners rated their overall experience as good or outstanding. We will always pride ourselves on our customer service. But don't take our word for it, here is what our customers have to say
"The "Managing Safely" course typically covers various topics such as risk assessment, hazard identification, accident investigation, legal responsibilities, and implementing control measures. It aims to enhance my understanding of health and safety management systems and empower me to create a safer working environment. By completing the course last week , I gained valuable insights into best practices for managing safety in the workplace, which can benefit both me and my organization."

14.09.2023

"Perfect training: The "Managing Safely" course with Astutis seems to have provided me with valuable knowledge and skills for improving health and safety management in the workplace."

14.09.2023

"Tutor new subject well and help in any way he could so we understand the different sections"

Tracey

17.08.2023

"Interesting and informative"

Tracey

17.08.2023

"There was no need to use the customer service as the course instructions were clear"

14.08.2023

"It was a good course, as I had not completed an exam for such a long time I found this challenging, it would have been helpful that there was more focus on how to structure the answers"

14.08.2023

"The course was good overall. Online classes can be difficult and I much prefer the classroom experience but due to circumstances and availability online was the option chosen. FSC1 was very good with lots of interaction. But no forward planning or discussion was given to FSC2. Because of a lot of experience in the fire industry and risk assessments I carried on without giving the question enough scrutiny which meant a refer and a costly resit. 5 minutes of discussion and forward planning for FSC2 would have avoided that. All that said I'm aware I took it too lightly."

Peter

10.08.2023

"A good online course, with good interaction. Be positive and be part of it. Some people sit quietly by that wouldn't happen in a classroom. Ask questions and understand, everything is there for you."

Peter

10.08.2023

"Great learning experience! Astutis was there every step of the way!"

Michelle

18.07.2023

"Actually purchased through my company - they selected a great partner"

Michelle

18.07.2023