NEBOSH Diploma Study Guide
Want to make the most of your NEBOSH Diploma for Occupational Health and Safety Management Professionals course? Read our updated 2022 guide with essential tips to help you plan, study and pass your NEBOSH Diploma course.
October 2019
This blog was updated in 2022 to reflect additional information released by NEBOSH relating to this qualification.
You're standing at the start line of your NEBOSH Diploma for Occupational Health and Safety Management Professionals journey. You're armed with your study materials, computer and workbook. You've got three units and just under 500 hours of study ahead of you. Then someone yells - GO!
The problem is, you haven't studied in a long time. It suddenly dawns on you how much work you've got and you start to feel a little bit anxious. It also goes without saying that passing the NEBOSH General Certificate prior to enrolling on the NEBOSH Diploma course is extremely beneficial. The NEBOSH General Certificate introduces a structure and theory that is shared with the NEBOSH Diploma. We highly recommend that learners sit that Certificate course prior to the Diploma.
If you haven't studied for a long time, don't worry - we've all been there and we've got some really useful tips to help you study and pass first time.
The first few days of your NEBOSH Diploma course are some of the most important. That's because they're going to set you up for your journey ahead. We've seen lots of learners get off to a rocky start because they haven't been organised. Then they've stopped, made a plan and powered through it to get great results.
So before you set off, take a look at our essential tips to help you plan your NEBOSH Diploma studying journey.
1. Prior to Starting, Remember: Set your journey's end goal!
The first thing you should do when you set out on your NEBOSH Diploma journey is set yourself an end goal. Trust us, without an end date you'll just float through your course and it'll end up taking you twice as long. Grab yourself a diary or make a note or electronic calendar (mobile phone or mobile device) and make a note of your chosen exam dates.
Both the National and International NEBOSH Diploma for Occupational Health and Safety Professionals has three assessments, one for each unit. Each assessment is completed electronically and submitted through the NEBOSH exam portal. You'll have between 4-6 weeks to complete your assessments, and will have a dedicated start date and submission deadline.
Preparing for Unit ND1/ID1 Assessment: An Overview
The assessment for Unit ND1/ID1 is split into 4 sections:
Scenario based questions (150 marks)
Workplace activities (150 marks)
Reflective tasks (150 marks)
A short research project (150 marks)
If you want to further develop your understanding on how to confidently address the ND1/ID1 assessment, you can read our blog which concentrates on each stage and helps you maximise your chances of success.
You will have 6 weeks to complete your assignment and submit it to the NEBOSH online portal. We recommend you spend at least 60 hours on your assessment, which equates to around 10 hours per week.
The assessment is worth 600 marks and you need to achieve at least 50% to pass.
Preparing for Unit ND2/ID2 and Unit ND3/ID3 Assessments: An Overview
Units ND2/ID2 and ND3/ID3 of the National and International NEBOSH Diploma for Occupational Health and Safety Management Professionals, are each assessed with a case-study and scenario based questions.
Astutis has outlined how to confidently address the ND2/ID2 and the ND3/ID3 assessments in a specialised in-depth blog here.
You will have 4 weeks to complete each question paper and submit it for marking. We recommend you spend at least 40 hours on each paper (around 10 hours per week).
You should also make a note of your exam registration deadline. This is usually 12 weeks before your chosen exam date.
2. Be Proactive: Create a personalised study timetable
Each unit in the NEBOSH Diploma has a recommended number of study hours. These include taught hours and self-study hours and you should use them to form your study plan.
But be realistic. Remember, Rome wasn't built in a day! Don't get disheartened by attempting to learn everything in one go. Short, regular study sessions are more effective than long, sporadic ones. So it's better to break up the unit into chunks and give yourself time slots to study each one.
You should also think about opportunities to study that won't disrupt your daily schedule. Like, reading on your lunch break or listening to audio books while travelling to/from work.
Below you can find an example of a study timetable template you could adopt when embarking on your NEBOSH Diploma journey . To avoid confusion, please note that the table below does not refer to the latest Diploma syllabus modifications. However, we still recommend adopting its structure and study plan.
You could use this planner as a template. Once you find your desired schedule you could swap out certain elements of ND1/ID1 with ND2/ID2 content when it's time to progress to the next unit.
Top tip - The NEBOSH Diploma for Occupational Health and Safety Management Professionals requires you to have a good foundation of knowledge around Health and Safety and basic maths and science skills. Give yourself leeway to catch up on areas you may be a bit rusty on.
The Online version of the NEBOSH Diploma course has lots of additional learning tools to help you manage your study time and get more out of the online platform. Exclusively to Astutis NEBOSH Diploma learners, innovative tools engineered to assist you with your learning, include:
'Explore More' tool, allows for speed and accessibility of revision materials.
'Discovery Learning' allow you to research topics relevant to your workplace.
Astutis Missions is a revolutionary, proactive form of education. Learners will be presented with real-life scenarios infused with immersive gamification elements. You will have the responsibility to assume the role of a Health and Safety manager and will have the power to make the important decisions necessary to improve the situation.
Astutis TrackSmartTM is a fresh new approach that helps monitor the progress of learners and assists in tracking exam dates wherever they are in the course. It enables learners to have a clear sight of incoming assessments and it helps embed a learning structure.
Astutis ExamSmartTM learners are assessed at the end of each element and unit. Learners will not be graded, and it will in no way influence your overall Diploma mark. These Learning Checks are purely designed to ensure you are ready to move on and have retained a suitable amount of knowledge.
To learn more about any of these tools, click on the link to view the latest inside the course video here.
3. Finding the Perfect Fit: Use a mix of learning techniques
Every person's learning style is different. Research has identified over 70 different major models of learning. Some people will be happy to re-read notes, while others prefer something visual to help them remember key pieces of information.
Here are a few things you could try out:
Draw Visual Diagrams - Summarise information into bullet points or key words and draw sketches or diagrams to link them together. Online and Distance learners will have access to a all the latest study tools and learning checks.
Use Images - Look up images of features you aren't sure of on the internet, like certain tools or machinery. It's a lot easier to work out the control measures of a piece of equipment when you can visualise how it works.
Use a Combination of Audio and Video - If you're studying in a classroom, record your lectures so you can listen to them again. Or use Podcasts and YouTube videos to get extra insight and tutorials from industry professionals.
Read and/or Write - Use flash cards/memory cards to make notes on the key issues. Stick them up around your house so you can be reminded of them. And when you're ready, get someone to test you on them.
4. Practice Makes Perfect: Put your knowledge into practice
It's important to test what you've learnt, to give yourself an idea of how much you've actually understood. If you are an Online or Distance NEBOSH Diploma learner, you'll have access to the online Learning Checks tool - test your own knowledge and understanding.
Multiple choices quizzes, will help test your short-term memory and what you actually know. Discussions with your colleagues, tutor or other learners will help test how well you can articulate what you know. Practising past exam questions will help test how well you can apply what you know. If you are an Astutis learner you can reach out to our NEBOSH tutors for a copy of the NEBOSH Diploma sample papers.
5. Ask For Help: Make use of any extra support
The amount of support you get during your NEBOSH Diploma journey, will depend on your provider and learning method. But the most popular features include:
Tutor Support by Email and Phone
Mock Exams with Feedback
Past Exam Questions with Feedback
Revision Webinars
Practical Activities
Community Forums
Extra Resources: Whitepapers and Journals
As a Gold NEBOSH Learning Provider, here in Astutis we are proud to offer the best support to our learners! Being there every step of the way, has allowed us to maintain an average of 82% NEBOSH Diploma first time pass rates! That's higher than the national average and the reason why 1 in 5 learners choose Astutis for their NEBOSH Diploma journey.
It's always useful to remember your end goal: becoming accredited. Try to picture how the course will benefit you. Check with your course provider on what's available to you. If they're included in your course, then use them! They're there to help you.
For the latest information around the NEBOSH Diploma exams, you can visit our Exam Hub below.
Related Blogs @Model.Properties.HeaderType>
Choosing The Right Health, Safety and Environmental Training Course For You

Thinking about entering into the rewarding world of health and safety? This blog will outline everything you need to know and consider before jumping in!

What Jobs Can I Get With the NEBOSH International General Certificate?

Discover how the NEBOSH International General Certificate can dramatically increase your employability with Astutis blog. Read more here.

Safety and Wellness Programmes: The Link to Stress and Work Productivity in the Workplace

Effective wellness and safety programmes can yield significant results, reduce stress and increase productivity in the workplace. Why do so many businesses still fail to acknowledge the importance of them?

What are NEBOSH Closing Interviews

Understand what NEBOSH exam closing interviews are and what is required to ensure you pass your exams with this Astutis blog.

Remote Work Safety: 5 Best Practices to Teach Your Employees

Understanding how to work productively at home is crucial in the modern working environment. Here are our tips!

The Risks and Effects on Health of Asbestos Exposure

Take a deep dive into the risks associated with exposure to asbestos and how it can effect long-term health problems. Find out more here.
Case Studies
Real Life Stories
Find out how learners look back on their training with Astutis. Our case studies give our learners, both individual and corporate, a platform to share their Astutis experience. Discover how training with Astutis has helped past learners and delegates make the world a safer place, one course at a time.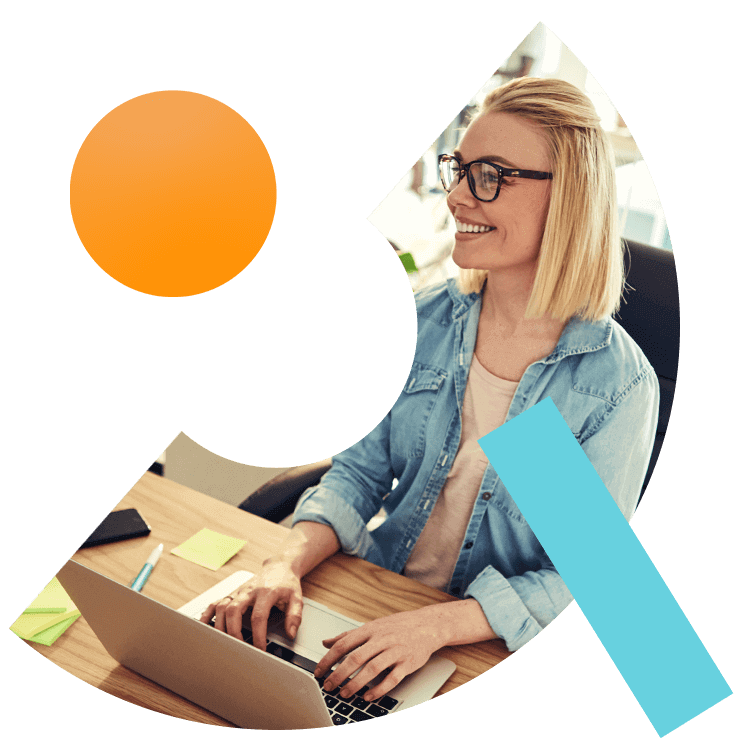 What People Say
Hear What Our Learners Have To Say
We're always there for our customers. 98% of our learners rated their overall experience as good or outstanding. We will always pride ourselves on our customer service. But don't take our word for it, here is what our customers have to say
"The "Managing Safely" course typically covers various topics such as risk assessment, hazard identification, accident investigation, legal responsibilities, and implementing control measures. It aims to enhance my understanding of health and safety management systems and empower me to create a safer working environment. By completing the course last week , I gained valuable insights into best practices for managing safety in the workplace, which can benefit both me and my organization."

14.09.2023

"Perfect training: The "Managing Safely" course with Astutis seems to have provided me with valuable knowledge and skills for improving health and safety management in the workplace."

14.09.2023

"Tutor new subject well and help in any way he could so we understand the different sections"

Tracey

17.08.2023

"Interesting and informative"

Tracey

17.08.2023

"There was no need to use the customer service as the course instructions were clear"

14.08.2023

"It was a good course, as I had not completed an exam for such a long time I found this challenging, it would have been helpful that there was more focus on how to structure the answers"

14.08.2023

"The course was good overall. Online classes can be difficult and I much prefer the classroom experience but due to circumstances and availability online was the option chosen. FSC1 was very good with lots of interaction. But no forward planning or discussion was given to FSC2. Because of a lot of experience in the fire industry and risk assessments I carried on without giving the question enough scrutiny which meant a refer and a costly resit. 5 minutes of discussion and forward planning for FSC2 would have avoided that. All that said I'm aware I took it too lightly."

Peter

10.08.2023

"A good online course, with good interaction. Be positive and be part of it. Some people sit quietly by that wouldn't happen in a classroom. Ask questions and understand, everything is there for you."

Peter

10.08.2023

"Great learning experience! Astutis was there every step of the way!"

Michelle

18.07.2023

"Actually purchased through my company - they selected a great partner"

Michelle

18.07.2023