How to Pass the NEBOSH Diploma Exam: Completing the ND2/ID2 and ND3/ID3 Assessments
The NEBOSH Diploma ND2/ID2 and ND3/ID3 assessments are scenario based case studies. Find out how to confidently confront them and maximise your chances of success. Read more here, with Astutis' updated 2022 guide!
July 2022
Summary:
The NEBOSH Diploma for Occupational Health and Safety Management Professionals Assessment is split into three phases.
If you would like information on the first phase, check out this blog for the ND1/ID1 Assessment.
ND2/ID2 and ND3/ID3 are very similar: using the same preparation method for both would prove incredibly useful.
Both assessments are scenario-based case studies. NEBOSH allows you 4 weeks to complete each assessment and we recommend to commit at least 40 hours for each paper.
This blog is the updated 2023 guide, covering the ND2/ID2 and ND3/ID3 assessment stages of the NEBOSH Diploma for Occupational Health and Safety Management Professionals and the NEBOSH International Diploma for Occupational Health and Safety Management Professionals. The assessments are similar in both the National and International versions of the NEBOSH Diploma. If you want more information regarding the ND1/ID1 assessments, you can do so by reading our How to Pass the NEBOSH Diploma: Completing the ND1 Assessment guide.
The NEBOSH Diploma is split into three assessment stages:
ND1/ID1 Assignment: Approximately 60-hours to complete
ND2/ID2 Case Study: Approximately 40-hours to complete
ND3/ID3 Case Study: Approximately 40-hours to complete
This blog will focus on the stages of ND2/ID2, and ND3/ID3, which are assessed through two case studies. NEBOSH suggest you commit approximately 40 hours to complete each case study.
Introducing the ND2/ID2 and ND3/ID3 Assessments: What is included in a Case Study?
Learners must submit a case study for each stage of the assessment. The case studies are designed for the learner to showcase how they can implement the knowledge gained from their NEBOSH Diploma training and put it to practical use in their workplace. Despite being titled ND2/ID2 and ND3/ID3, the scenario-based case studies are very similar in structure, the question types and answering requirements.
When handed the paper, learners will be given a scenario. The scenario will more often than not put the learner in the position of authority overseeing a job. During the job, you will be confronted with a hypothetical problem that will require you to resolve it. For example, you could be placed in the position of a Health and Safety manager for a construction company. The company could be phased with a risk. In this example, maybe one of your colleagues suggests a particular way to resolve or correct that risk. The question itself could ask whether you think your colleague is right. You may be asked to weigh the pros and cons of referring to your colleague's advice or follow the latest Health and Safety legislations. There are plenty of different ways you could approach the assessment and interact with the scenario presented.
Similar to the ND1/ID1 assessment, learners need to get a minimum of 50% of the marks to achieve a pass.
How Can I Pass my ND2/ID2 and ND3/ID3 Assessment?
We strongly advise learners to use all the resources available to them. This includes past papers and exam revision webinars. Astutis offers support through the course duration to ensure learners are best prepared for each assessment.
We also suggest you visit the official NEBOSH website to review any example assessments. These are a fantastic resource to help you be better prepared for the actual assessment. However, you must remember that they are only sample assessments and are not complete. The significant takeaway learners have told us is that they can acclimatise to the question length and structure. This is vitally important because these questions can be wordy and put some learners off when noticing key details embedded in the questions.
Therefore, it's imperative that you read through the question at least twice, trying to take note of the essential bits of information and ensure you highlight all the key points you have to address when crafting your answer. It can be easy to be distracted by heavy text. The scenario can sometimes be packaged to feature unnecessary details about fictional characters or companies which could take your attention away from the task at hand. Along with the scenario, you will be provided with an abundance of supporting items that you can use to assist your answer.
It may seem obvious, but pay special attention to the information NEBOSH provides at the assessment's start. On each assessment, you will be presented with several questions, understanding if you should answer all or just some is pivotal to your success. They will clarify this at the start of each assessment.
How Do I Answer My ND2/ID2 and ND3/ID3 Case Study?
When answering, it is crucial to understand the duality of what you are saying. How you phrase your answer must relate back to your task. For example, suppose you are tasked with understanding whether a company is doing enough for the health and safety of their employees. In that case, you should know that you are looking to list reasons demonstrating how the company is failing or succeeding.
Ensure that you do not begin with unnecessary introductory paragraphs when you answer. If you are not directly answering the question, you will not gain marks. For example, if you are asked if a company is sufficiently protecting its employees from fire hazards, you do not need to spend time discussing the intricacies of fire risks. Focus on the case study's details that paint a safe or unsafe picture. Relate this information to your understanding gained from the NEBOSH Diploma training and begin your analysis.
When constructing your answer, it can be invaluable to write succinctly. Avoid long, breathless paragraphs to maximise the success of your arguments. It's important to remember that you will have another person marking your answers, give them something easy to read. Think of your answers as mini-essays. The end of each paragraph should look to lead into the next, adding a sense of flow to your answer. This should come as a last step, only after you are convinced and happy with your general answer. Once you are happy, look at the structure of your answer. Some of the questions you could ask yourself are:
Does my answer make coherent sense?
Does my answer, answer the question that I have been asked?
Does my answer have a structure that flows?
Is there any portion of the text that doesn't directly answer the question? If so, is it necessary?
Have I read my answer (post structural edits) numerous times, to check for errors?
Remember that you will have time on your side. You have lots of time to strategize your answer once it's begun: that can help add structure and flow. From beginning to end, learners have 20 working days for each case study. Make the most of it.
What is The Difference Between ND2/ID2 and ND3/ID3?
There isn't a difference between ND2/ID2 and ND3/ID3. The most significant difference is the jump from the first stage of the ND1/ID1 assessment, to this stage. Whereas learners have 6 weeks to complete ND1/ID1, learners have a combined 8 weeks to complete ND2/ID2 and ND3/ID3. The assessment process is split into four separate sections during the ND1/ID1 phase, however, the ND2/ID2 and ND3/ID3 assessments only feature case studies.
ND2/ID2 is titled: "Do – controlling workplace health issues", whilst ND3/ID3 is titled: "Do – controlling workplace safety issues." In turn, the former focuses more on the side of health, while the latter questions how to maximise safety.
NEBOSH will not allow learners to sit their ND2/ID2 and ND3/ID3 assessments simultaneously because they believe this would not benefit learners.
Completing Your NEBOSH Diploma Assessments: What Happens Next?
You will receive your results, within 50 working days after the submission date of your assessment. A unit certificate will be issued 20 working days after each successful unit's completion deadline. Once you have passed all three unit assessments, your combined percentage mark will give you your overall grade for the NEBOSH Diploma qualification.
Successful learners will be invited to attend the NEBOSH Graduation and Awards Ceremony after completing their NEBOSH Diploma.
Final Takeaways:
ND2/ID2 and ND3/ID3 will present long, possibly overwhelming detailed text explaining a scenario. The assessment will ask for your input at the end of the scenario. Simply put, it is your job to resolve any problems or questions NEBOSH present you with, while using the knowledge you have attained from the NEBOSH Diploma.
You must read through the scenarios numerous times, underlining or noting crucial information you have to address. Remember, there is no reason to rush or think that you must immediately make progress: you have 4 weeks to complete each case study.
Aim to write succinctly. Focus on only answering the question directly. Avoid writing unnecessary paragraphs that don't relate to any argument you are making. Go through your answers to pinpoint errors and avoid waffle!
You can find even more information regarding the NEBOSH Diploma assessments by accessing the Astutis Exam Centre. Click the button below or more!
Case Studies
Real Life Stories
Find out how learners look back on their training with Astutis. Our case studies give our learners, both individual and corporate, a platform to share their Astutis experience. Discover how training with Astutis has helped past learners and delegates make the world a safer place, one course at a time.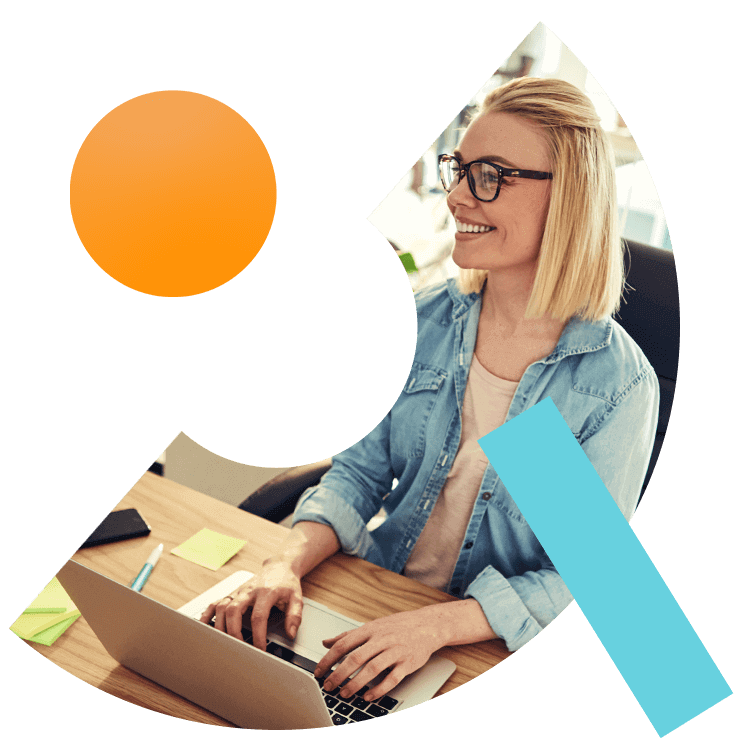 What People Say
Hear What Our Learners Have To Say
We're always there for our customers. 98% of our learners rated their overall experience as good or outstanding. We will always pride ourselves on our customer service. But don't take our word for it, here is what our customers have to say
"The "Managing Safely" course typically covers various topics such as risk assessment, hazard identification, accident investigation, legal responsibilities, and implementing control measures. It aims to enhance my understanding of health and safety management systems and empower me to create a safer working environment. By completing the course last week , I gained valuable insights into best practices for managing safety in the workplace, which can benefit both me and my organization."

14.09.2023

"Perfect training: The "Managing Safely" course with Astutis seems to have provided me with valuable knowledge and skills for improving health and safety management in the workplace."

14.09.2023

"Tutor new subject well and help in any way he could so we understand the different sections"

Tracey

17.08.2023

"Interesting and informative"

Tracey

17.08.2023

"There was no need to use the customer service as the course instructions were clear"

14.08.2023

"It was a good course, as I had not completed an exam for such a long time I found this challenging, it would have been helpful that there was more focus on how to structure the answers"

14.08.2023

"The course was good overall. Online classes can be difficult and I much prefer the classroom experience but due to circumstances and availability online was the option chosen. FSC1 was very good with lots of interaction. But no forward planning or discussion was given to FSC2. Because of a lot of experience in the fire industry and risk assessments I carried on without giving the question enough scrutiny which meant a refer and a costly resit. 5 minutes of discussion and forward planning for FSC2 would have avoided that. All that said I'm aware I took it too lightly."

Peter

10.08.2023

"A good online course, with good interaction. Be positive and be part of it. Some people sit quietly by that wouldn't happen in a classroom. Ask questions and understand, everything is there for you."

Peter

10.08.2023

"Great learning experience! Astutis was there every step of the way!"

Michelle

18.07.2023

"Actually purchased through my company - they selected a great partner"

Michelle

18.07.2023