NEBOSH Diploma Exam Techniques Part 2
In part 2 of this NEBOSH Diploma Exam Techniques series, we'll take a look at the typical questions you may ask when preparing for your NEBOSH Diploma.
May 2017
In this Part 2 post we'll take a look at a range of the typical questions you probably ask when preparing for your NEBOSH Diploma:
What are the common mistakes that students make when answering questions?
How can I avoid these?
Mistake 1 : Not answering the question that has been asked
This may sound obvious but make sure you answer the question that has been asked.
Using a question from a Unit A paper below as an example:
Exam question: "Outline the essential features of permit-to-work systems. (10)"
"Detail of the content of permit forms is not required."
The question is asking for "essential features of a permit to work system", or another way of saying it is "what are the common things that you would expect to find in a permit to work system?".
The question does not want you to write about what information you would find on a permit to work form (it says this in the question); nor does it require you to outline what issues would need to be addressed for a specific application of a permit to work e.g. confined space entry.
However, despite this, the examiner still commented;
"…many candidates chose to only identify those items that make up a permit-to-work form, despite the clear instruction not to do so." and
"Some candidates gave an extended discussion of confined space entry procedures (which is more appropriate as an answer to a Unit C examination question) and did not address the question asked."
Issues which should have been discussed in this exam question include issue, receipt, clearance and hand-back, the need to co-ordinate, to display copies of the permit, to ensure personnel are competent and to keep records, etc.
Mistake 2: Not using the 'Command Words' in the question to guide your answer
It is important that you identify the command words used in the question as they will give you an indication of how much depth and knowledge the examiner is looking for in your answer. Also, whilst answering the question, stop and check that you are still answering the question correctly according to the command word.
On the NEBOSH website read the guide on command words used at Diploma level, together with their meaning and examples of and use this to guide your answer.
The most commonly used command words tend to be "outline, explain, describe, define and give" but it is vital that you understand what all the command words mean and what is therefore required in your answer.
An example of not applying a command word correctly was:
"Outline the benefits of:
(a) an integrated health and safety, environmental, and quality management system; (10)
(b) separate health and safety, environmental, and quality management systems. (10)"
Where the examiner commented:
"Some answers were rather vague, e.g. 'business benefits' and did not elaborate as to what these benefits might really be. In some cases, candidates resorted to providing lists rather than outlining as required by the question and marks could not be awarded in such instances."
Mistake 3: Repeating the answer in different questions
This can be easily done in the pressure of the examination. However, once a point has been successfully made and the examiner has awarded marks for it, those marks cannot be awarded again for similar points made later in the answer. Putting together a plan before you answer the question (as discussed in Exam Techniques Part 1) can help avoid doing this.
Also, where a question has more than one part, make sure you don't repeat the same answer in both part (a) and part (b) of a question. You will gain no additional marks for repeating your answer.
Mistake 4: Not using the marks for the question as a guide
Look at the number of marks the answer of each question or part of the question is worth (as outlined in red below) and don't write large amounts of text on a single topic where only 1 or 2 marks could be awarded. Together with the command word that is used, the amount of marks each section of the question is worth should give an indication of the depth of the answer required and the number of issues of factors that need to be discussed.

Mistake 5: Producing answers which are incoherent or difficult to follow
Try to ensure that your answers have structure and follow the same order as the question. Your answer should be easy to follow and make logical sense. Try to avoid the "scatter gun" approach where the points in your answer jump randomly from one issue to another. The examiner may find difficulty in following your answer and then marks may not be gained.
Using a plan for your answer, can help to avoid this.
You can also use subheadings in your answer if this will help to ensure that the answer follows logically and all the issues concerning a relevant topic are kept together.
Also, writing out answers to past questions in full during your prior revision times, rather than summarising or bullet pointing answers, and then asking friends or colleagues to read your answers, can also help when preparing for the exam. Always read through your answer to check that it makes sense.
Mistake 6: Assuming the examiner knows some information to answer the question
You should assume when writing your answer that the examiner knows very little about the topic you are writing about. Make sure therefore that you don't make too many assumptions e.g. you might be thinking – "that is too obvious to put in the answer" or "the examiner will know what I am talking about". If it's not in your answer then you won't get a mark for it. If it's relevant in answering the question then put it in your answer.
Standardised abbreviations such as: RIDDOR and COSHH are acceptable, but be careful that you don't use industry specific abbreviations or techniques/methods in your answer. They may be commonly used in your industry but the examiner may not be familiar with these and therefore won't understand you.
Mistake 7: Not answering all the questions
It goes without saying that if you do not attempt all the questions (all 6 from section A and 3 from 5 in section B) you are limiting the amount of marks which you can achieve.
Attempt all the questions, even if there is one that you cannot recall anything about. It is better to attempt it and perhaps only get 1 mark than not and get zero.
Double-check through your answer book towards the end of the exam that you have answered all the required questions.
Only answer 3 questions out of 5 in section B and no more; don't waste time which could have been spent on previous questions. Only 3 of your answers in section B will count towards your final mark.
Mistake 8: Don't provide rote-learned answers that do not fit the question
When you see the exam paper you may notice that one or two questions may be similar to those previously set. If this is the case, make sure your thought processes are not constrained by any previous answers you may have written during your revision periods or any examiners comments you may have read.
Remember, a key aspect that is being assessed in the exam is your understanding and application of the topic area and therefore reciting a pre-prepared and memorised answer will not show this. In fact, giving a memorised answer to a question that may look similar, but is actually asking for a different aspect of a topic, shows a lack of understanding of the topic and will inevitably result in low marks being awarded for that answer.
Final thoughts
What happens on exam day and the use of good exam technique can often be the difference between you passing the exam or having a referral. You have put in a huge amount of work in the form of revision to get ready for the exams and the last thing you want is for your exam technique to let you down.
Remember that the questions are not set with the intention of tripping you up; they are there to give you the opportunity to demonstrate what you know.
NEBOSH don't operate a negative marking policy so the examiner is looking to give you marks. Make sure therefore that you do yourself justice and demonstrate your knowledge.
Key tips to remember
Read and reread the questions carefully using the marks as a guide to planning.
Plan your answers, particularly for the longer questions.
Answer the question that has been asked in line with the command word used.
Structure your answer following the order of the question, use sub-headings and avoid repetition.
If it's relevant to answering the question then include it in your answer.
Don't learn answers to previous questions and try and reproduce these in the exam.
Attempt answering all the questions: 6 from section A, only 3 from section B.
Trust the knowledge that you have gained from your studies and revision.
For more information on the NEBOSH Diploma and the exams the qualification involves, visit our NEBOSH Diploma Exam Help Centre.
Related Blogs @Model.Properties.HeaderType>
Choosing The Right Health, Safety and Environmental Training Course For You

Thinking about entering into the rewarding world of health and safety? This blog will outline everything you need to know and consider before jumping in!

What Jobs Can I Get With the NEBOSH International General Certificate?

Discover how the NEBOSH International General Certificate can dramatically increase your employability with Astutis blog. Read more here.

Safety and Wellness Programmes: The Link to Stress and Work Productivity in the Workplace

Effective wellness and safety programmes can yield significant results, reduce stress and increase productivity in the workplace. Why do so many businesses still fail to acknowledge the importance of them?

What are NEBOSH Closing Interviews

Understand what NEBOSH exam closing interviews are and what is required to ensure you pass your exams with this Astutis blog.

Remote Work Safety: 5 Best Practices to Teach Your Employees

Understanding how to work productively at home is crucial in the modern working environment. Here are our tips!

The Risks and Effects on Health of Asbestos Exposure

Take a deep dive into the risks associated with exposure to asbestos and how it can effect long-term health problems. Find out more here.
Case Studies
Real Life Stories
Find out how learners look back on their training with Astutis. Our case studies give our learners, both individual and corporate, a platform to share their Astutis experience. Discover how training with Astutis has helped past learners and delegates make the world a safer place, one course at a time.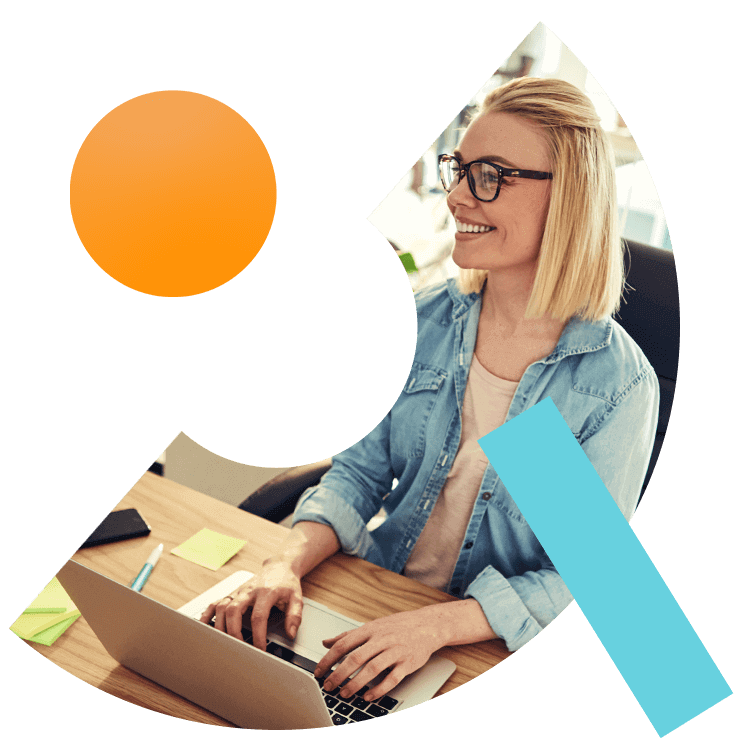 What People Say
Hear What Our Learners Have To Say
We're always there for our customers. 98% of our learners rated their overall experience as good or outstanding. We will always pride ourselves on our customer service. But don't take our word for it, here is what our customers have to say
"The "Managing Safely" course typically covers various topics such as risk assessment, hazard identification, accident investigation, legal responsibilities, and implementing control measures. It aims to enhance my understanding of health and safety management systems and empower me to create a safer working environment. By completing the course last week , I gained valuable insights into best practices for managing safety in the workplace, which can benefit both me and my organization."

14.09.2023

"Perfect training: The "Managing Safely" course with Astutis seems to have provided me with valuable knowledge and skills for improving health and safety management in the workplace."

14.09.2023

"Tutor new subject well and help in any way he could so we understand the different sections"

Tracey

17.08.2023

"Interesting and informative"

Tracey

17.08.2023

"There was no need to use the customer service as the course instructions were clear"

14.08.2023

"It was a good course, as I had not completed an exam for such a long time I found this challenging, it would have been helpful that there was more focus on how to structure the answers"

14.08.2023

"The course was good overall. Online classes can be difficult and I much prefer the classroom experience but due to circumstances and availability online was the option chosen. FSC1 was very good with lots of interaction. But no forward planning or discussion was given to FSC2. Because of a lot of experience in the fire industry and risk assessments I carried on without giving the question enough scrutiny which meant a refer and a costly resit. 5 minutes of discussion and forward planning for FSC2 would have avoided that. All that said I'm aware I took it too lightly."

Peter

10.08.2023

"A good online course, with good interaction. Be positive and be part of it. Some people sit quietly by that wouldn't happen in a classroom. Ask questions and understand, everything is there for you."

Peter

10.08.2023

"Great learning experience! Astutis was there every step of the way!"

Michelle

18.07.2023

"Actually purchased through my company - they selected a great partner"

Michelle

18.07.2023