NEBOSH Diploma Key Exam Techniques Part 1
This 2 part blog post, written by a NEBOSH Diploma tutor, will give you essential guidance on how to pass your NEBOSH Diploma written exam.
May 2017
You've now completed your revision and preparation for your Diploma exams and the day has arrived. You're obviously very nervous and apprehensive about what kind of questions are on the paper, while at the same time you want to ensure that you demonstrate how much you know and to justify all the hard revision work you have put in.
This 2 part blog post, written by a NEBOSH Diploma tutor, will give you essential guidance on how to pass your NEBOSH Diploma written exam.
In this part 1 post, we'll consider the following:
1. What issues and points do I need to remember during the exam?
2. Techniques or tips I can use when answering the questions
In part 2, we look at the common mistakes that students make when answering questions and how to avoid them
What issues and points do I need to remember during the NEBOSH Diploma exam?
Remember that the NEBOSH Diploma is at Level 6 (honours degree level) on the Qualifications Framework and requires application of knowledge and demonstration of a degree of mastery of the subjects covered in the syllabus. Questions can also be asked on all areas of the syllabus so you need to prepare well before going into the exam.
Let's consider some important issues to remember during the exam.
Before the exam starts
The Diploma exams usually start at 9.30am, with 10 minutes reading time before this. You therefore need to be ready and in your seat by 9.00am at the latest, so make sure you arrive in good time for the start, the invigilators have a number of things to run through before the exam can start, – you don't want to turn up all flustered with minutes to go. Make sure you therefore plan your journey to the venue with this in mind, taking into consideration the time of day and traffic.
Remember, if something major happens on the way or you are ill then still try to get to the venue on time. Make sure you inform the invigilator as soon as you arrive because you may be able to apply for 'special consideration' after the exam. If you have applied for 'access arrangements or reasonable adjustments', these should be in place when you arrive at the exam venue.
View the NEBOSH website for information on their access arrangements, reasonable adjustments and special consideration policy.
Make sure you bring enough pens with you for writing, a simple calculator (not your mobile phone) and a watch to keep an eye on the time.
Reading time
The exam starts at 9.30am and lasts for 3 hours but you are also allowed 10mins reading time before the exam starts. Therefore, by 9.20am under exam conditions, you will be given the exam paper to read through.
You are not allowed to write anything during this 10 minutes' reading time.
This is time for you to read through the paper and get your thoughts in order, so use it wisely. Read through each question carefully and think about what order you are going to answer the questions.
You can answer the questions in any order. You can use this reading time to plan this.
You may decide to answer the questions you feel most confident about first, to build your confidence or leave these to the end and answer the more difficult questions first – it's up to you. This time can also be used to consider which Diploma topic each question is examining you on and what are the keywords or phrases you need to pay attention to in the questions (we will discuss this later).
Exam paper
The exam paper is split into two sections, section A and B:
Section A has 6 questions: each worth 10 marks and you are advised to spend no more than 15 minutes on each question. You are required to answer all questions in section A. This means you have 90 minutes to complete section A. Section A is designed to test your breadth of knowledge.
Section B has 5 questions: each worth 20 marks and you are required to answer only 3 out of 5. You are advised to spend no more than 30 minutes on each question, so section B should also take 90 minutes to complete. Section B is designed to test your depth of knowledge.
Before you start writing
At the end of the reading time (9.30am) you will be able to start writing - however, resist the temptation. Take a minute or two to make a note of any ideas, points, key words or phrases which you have considered during the 10 minutes' reading time. You can write these in the back of your answer book if you wish. You can also write down the order in which you are intending to answer the questions. Lastly, check the time when you start answering the first question.
Techniques to use when answering the questions
4 Key things to remember before and during the exam are:
Stay calm – you've done all the hard revision prior to the exam and you don't want to blow it because you have worked yourself up into a state of panic. Try to stay calm; read through the paper first as this might help you settle into exam mode more easily.
Read the question – make sure you read the question carefully and identify the context of the question, any key words and also the command word of the question (this will be discussed in more detail later).
Read the question AGAIN – A reminder to stop and read the question again carefully before attempting the answer.
Watch the time – 3 hours sounds a long time but it will pass by very quickly during the exam. It is therefore important that you plan your time carefully using the suggested time for each question earlier. Make sure you have a watch with you on your exam table and you keep an eye on the clock in the exam room. Be disciplined, once you run out of time on one question, move onto the next – you can come back to it if you have time at the end.
Answer Planning
Depending upon the number of marks available for the question (or part of the question) it is vital - to put together an Answer Plan which you can then follow when answering the question.
The purpose of the plan is to help ensure that your answer:
Covers all the issues required by the question
Does not go off at a tangent and discusses irrelevant issues but remains focused on the question
Does not repeat itself
Is structured and follows in a logical manner
It will also mean that you don't have to try and remember everything that you need to write in the answer in your head while you are writing about a particular point.
At the start of the question you can put all your thoughts onto the paper and concentrate on each point of the question in turn. If you think of an additional point while you are writing, you can simply add this to your plan and continue uninterrupted.
The type of plan which you put together is very much up to you and how you like to see information presented.
This can take many forms: from a simple list of topics or key words you want to include, an acronym which applies to the question through to a mind-map or bubble diagram (Illumine Ltd).
This plan should be written in your answer book by starting on the page where you are going to write your answer and clearly writing the word "PLAN" this will indicate to the examiner that this is your plan for the answer. Then write your plan under this heading. Make sure your plan is brief and to the point.
Once you have finished your plan, draw a horizontal line across your answer page and then write the word "ANSWER". The examiner can then clearly see that you have now started your answer and they can see where your plan finishes and your answer begins.
Use your plan to guide you through your answer. You can tick off the topics in your plan that you have included in your answer and you can also clearly see the next topic or issue you need to talk about. This will help you to keep on track in your answer and not go off on a tangent. It also enables you to reread the question while you are answering and check you are still on track.
When you have finished your answer don't cross out your plan. You won't get marks for your plan but the examiner will look at it whilst reading your answer, which may help in understanding your answer.
Always start a new question on a new page in your answer book and leave space at the bottom of your answer if you need to come back to it later. If your answer finishes very close to the bottom of a page, turn over two full pages to start the next question. This means that you can use the very next page after your answer to add more information later if you wish.
Your handwriting
As this is a handwritten exam, you must ensure that your handwriting can be read. You may have given a very good answer to the question but if the examiner cannot read your handwriting, they cannot give you the marks.
If you feel that your handwriting is not very good, it may be worth, when revising prior to the exams, to answer some past questions under exam and time conditions and then get a family member or work colleague to read your answer to ensure it is readable.
Related Blogs @Model.Properties.HeaderType>
How To Pass The NEBOSH Level 6 Diploma

Discover how the May 2023 specification changes affect the assessment process. This blog will offer expert guidance on how to approach the NEBOSH Level 6 Diploma assessments. Read more here.

NEBOSH Level 6 Diploma: Unpacking The May 2023 Specification

The May 2023 NEBOSH Level 6 Diploma is here! Uncover all the changes to NEBOSH's flagship qualification in our blog. Read more here.

Earth Day 2023: Climate Action for a Sustainable Planet

Discover how you and your organisation can make a tangible difference in humanity's fight against climate change. Make your lifestyle environmentally sustainable today!

Why 'Greenhushing' Restricts Environmental Improvement

Astutis' Technical Director, Brenig Moore, analyses the latest environmental terms and their effects on humanity's attempt to curb climate change. Are portions of society becoming environmentally alienated? Read more here.

Unleashing The Secrets of Construction Industry Training

Uncover the intricacies and the vital importance of construction industry training. Discover how crucial effective training is to the overall safety of the construction industry by reading this Astutis blog.

Why Your Organisation Needs the NEBOSH Construction Certificate

In the most dangerous of working environments, it pays to have industry-leading health and safety training specific for the construction industry. Find out why your organisation needs the NEBOSH Health and Safety Management for Construction qualification, by reading Astutis' blog.
Case Studies
Real Life Stories
Find out how learners look back on their training with Astutis. Our case studies give our learners, both individual and corporate, a platform to share their Astutis experience. Discover how training with Astutis has helped past learners and delegates make the world a safer place, one course at a time.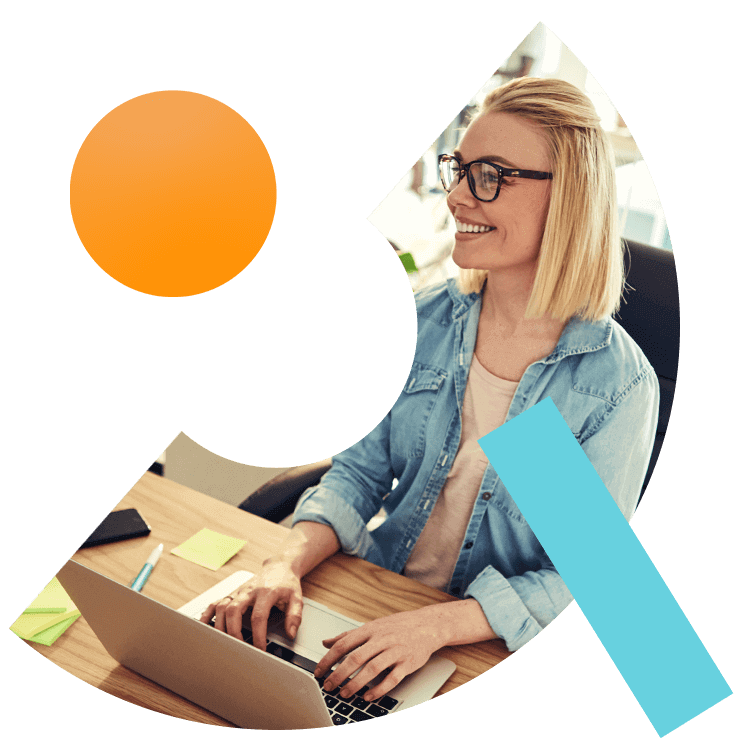 What People Say
Hear What Our Learners Have To Say
We're always there for our customers. 98% of our learners rated their overall experience as good or outstanding. We will always pride ourselves on our customer service. But don't take our word for it, here is what our customers have to say
"Good course content, appropriately paced & delivered with opportunities for questions & group discussion."

05.06.2023

"Good course content & paced."

05.06.2023

"Astutis was in contact with me at all times. They responded very quickly to my queries. It was a pleasure dealing with Astutis"

Axel

05.06.2023

"Instructor had good knowledge of the subject. There were good discussions between the team members and the course material was well layed out."

Axel

05.06.2023

"Course material is comprehensive and good for learning my chosen subject."

Michael

05.06.2023

"My distance learning course is flexible on time to complete to fit around my demanding day job."

Michael

05.06.2023

"I have felt so supported through our my NEBOSH journey. Nothing was too much trouble for them. It was such a positive uplifting experience that come exam day I didn't feel nervous at all"

Lindsay

24.05.2023

"Really great information that I could constantly access to relearn or check things"

Lindsay

24.05.2023

"Good level of detail on all areas covered"

15.05.2023

"A good level of content. practise questions were very useful"

15.05.2023