Planning and Answering NEBOSH Diploma Exam Questions
If you're currently taking your NEBOSH Diploma, then you should probably start thinking about planning and answering your NEBOSH Diploma exam questions.
November 2017
As a NEBOSH examiner, I see a range of different styles and approaches taken to answering national and international exam papers. One thing that I have noticed over the years is that learners that plan their answers generally do better when it comes to the allocation of marks. With exam season just around the corner, I thought it would be a good time to put my experience to good use and give you a few tips regarding planning and answering diploma questions to help you to get the best out of the exams you may be about to sit.
Preparing for your NEBOSH exams
The NEBOSH Diploma exam requires you to answer all six 10-mark questions from section A, and three 20-mark questions from a selection of 5 questions for part B.
By now, you should already be thinking about tackling your revision. Create a study timetable and start recapping on challenging topics. Take a look at our NEBOSH Diploma Study Guide for help with planning your revision.
Make sure you familiarise yourself with past exam questions. You should have a clear understanding of the command words used in each question, as this will determine how you answer and in what depth. Download our NEBOSH command words table for guidance on what each command word means.
Answering NEBOSH Diploma Exam Questions
Choose your questions carefully
Unlike the NEBOSH General Certificate exams, you should get 10 minutes reading time in the NEBOSH Diploma exams before you're allowed to pick up your pen and write anything. You should be using this time to consider which questions you are going to answer first. Read the entire question carefully and start thinking about the answers in your head. Consider those command words.
Plan your answers
Careful planning will help you keep track of your answer by putting all your ideas forward in a logical way. Once you're allowed to write, begin to plan your answers on paper to get essential information out of your brain and onto a page. This should be done before formulating constructive sentences around the material as part of your full answer.
There's no right or wrong way to plan. For example, you could choose to write a list of single words that jog your memory, each of which can form a sentence or two within your answer. You could also draw lines on the plan if any of the points are linked.
A lot of learners find using a mind map or spider diagram helpful to gather information before writing their answer. It may look something like this...
I would suggest that for a 10-mark question, your plan should take no more than 3 minutes, and for a 20-mark question, around 5 minutes. Remember to keep an eye on the time as it's vital that you answer all 9 questions to give yourself the best chance of scoring highly.
It's your plan, so do what feels natural to you, but please consider that NEBOSH examiners won't mark your plan, so it must always translate into an appropriate answer to score marks.
Answering the question
Each of the points within your plan should be expanded into a sentence or two to give a good answer to the question. Having done a plan, you can then tick off points discussed along the way. This will help make sure that you focus on the points in a clear way and don't go off on a tangent. Don't presume that the examiner will interpret your answer, they won't, so make each point clear so that the examiner doesn't have to guess what you are inferring.
If idea's come to you as you're writing an answer, put a word or two on the plan so you can come back to it later. You can see that I've included more than 10 points in my plan. I could write about them all (or just most), but you shouldn't limit yourself to just 10 ideas for a 10 marker. If you do, you are presuming that all 10 ideas are markworthy, which may not be the case. Generally, the more different points you get down on the page, the better your chances.
When it comes to the NEBOSH Diploma exams, a positive marking approach is adopted. This means that marks aren't deducted for missing or incorrect material. That said, if your information is not markworthy, it cannot score.
It's also important to note that marking schemes for NEBOSH Diploma exam questions aren't available to learners. This is deliberately done by NEBOSH to encourage you to apply information learnt, and not just regurgitate information committed to memory.
Most learners score well in the first 5 minutes of a question as they get all the quick wins/easy points out. It then gets progressively harder to get each of the points as you are thinking about the subject more in order to come up with different points than those already written down in your answer.
Use your plan to tick off points discussed along the way. This should help you to focus on the next point of the plan as you go. If you don't get time to write down all of the points, perhaps as you have gone on to the next question due to time pressure, don't forget that you can always come back to the question at the end. If your timing is correct, you should have allowed 5 minutes at the end check everything.
For more help and advice on how to answer the NEBOSH Diploma exam/assignment questions, visit the Astutis Exam Help Centre.
Related Blogs @Model.Properties.HeaderType>
How To Pass The NEBOSH Level 6 Diploma

Discover how the May 2023 specification changes affect the assessment process. This blog will offer expert guidance on how to approach the NEBOSH Level 6 Diploma assessments. Read more here.

NEBOSH Level 6 Diploma: Unpacking The May 2023 Specification

The May 2023 NEBOSH Level 6 Diploma is here! Uncover all the changes to NEBOSH's flagship qualification in our blog. Read more here.

Earth Day 2023: Climate Action for a Sustainable Planet

Discover how you and your organisation can make a tangible difference in humanity's fight against climate change. Make your lifestyle environmentally sustainable today!

Why 'Greenhushing' Restricts Environmental Improvement

Astutis' Technical Director, Brenig Moore, analyses the latest environmental terms and their effects on humanity's attempt to curb climate change. Are portions of society becoming environmentally alienated? Read more here.

Unleashing The Secrets of Construction Industry Training

Uncover the intricacies and the vital importance of construction industry training. Discover how crucial effective training is to the overall safety of the construction industry by reading this Astutis blog.

Why Your Organisation Needs the NEBOSH Construction Certificate

In the most dangerous of working environments, it pays to have industry-leading health and safety training specific for the construction industry. Find out why your organisation needs the NEBOSH Health and Safety Management for Construction qualification, by reading this Astutis blog.
Case Studies
Real Life Stories
Find out how learners look back on their training with Astutis. Our case studies give our learners, both individual and corporate, a platform to share their Astutis experience. Discover how training with Astutis has helped past learners and delegates make the world a safer place, one course at a time.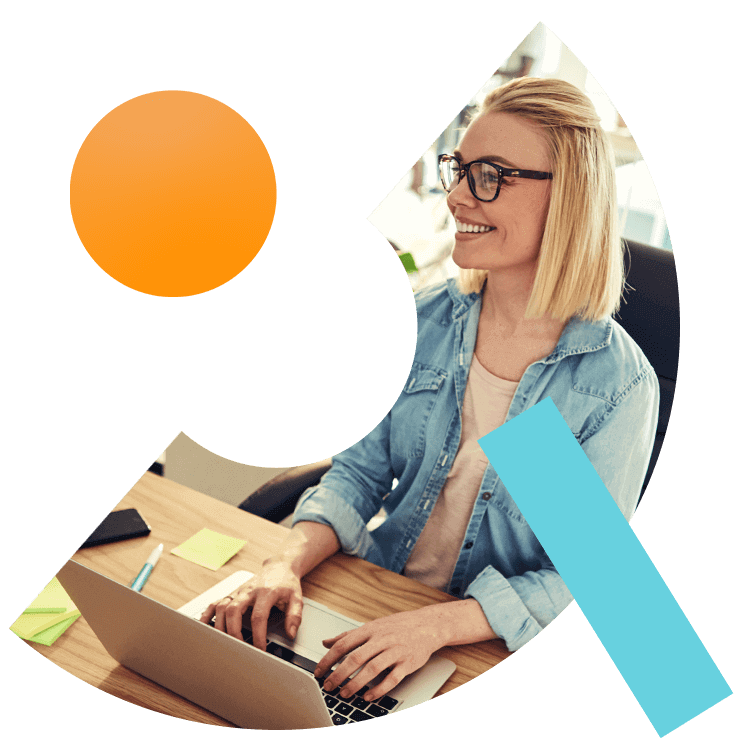 What People Say
Hear What Our Learners Have To Say
We're always there for our customers. 98% of our learners rated their overall experience as good or outstanding. We will always pride ourselves on our customer service. But don't take our word for it, here is what our customers have to say
"I have felt so supported through our my NEBOSH journey. Nothing was too much trouble for them. It was such a positive uplifting experience that come exam day I didn't feel nervous at all"

Lindsay

24.05.2023

"Really great information that I could constantly access to relearn or check things"

Lindsay

24.05.2023

"Good level of detail on all areas covered"

15.05.2023

"A good level of content. practise questions were very useful"

15.05.2023

"The course was great, very through and professionally taught. The facilitator Huw did a brilliant job of teaching each subject/element in context through great examples and stories."

03.05.2023

"The content was interesting, relevant and up to date. The teacher was fun, engaging and did a great job of giving real life examples and stories that helped put it all into context."

03.05.2023

"I liked the course. I thought the practice exam could have been better with only 18 questions for a practice exam when the real exam is 30. Also the marking references didn't match your handbook, possibly due to it being an IEMA practice exam,"

Andrew

03.05.2023

"Good course. Some cheeky questions in the exam which have no real connection to environment and were more like HR questions around ethics and diversity"

Andrew

03.05.2023

"Good communication with info sent in a timely manner"

13.04.2023

"An interesting course with good and relevant content"

13.04.2023